Ho Chi Minh City straddles the fine line between a recovering war-torn city and an up-and-coming cosmopolitan centre of tourism.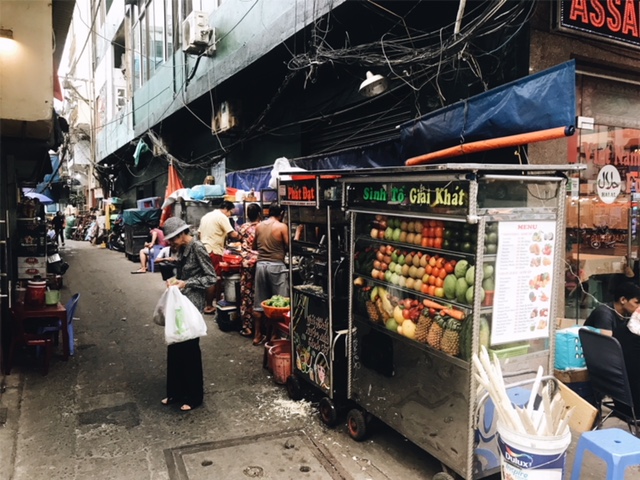 Vietnam is known for many reasons, chief among those being its history filled with bloodshed. Armed with a cursory knowledge about the war and a list of eateries and watering holes recommended by a dear colleague, I made a trip to Ho Chi Minh in May.
A Background
Ho Chi Minh can be a delight or a let down; it boils down to what you're looking for. But I label comments such as 'there's nothing to do there' as reductive and ignorant. So long as you're willing to look, you can find something that you're drawn to. For example, did you know that HCM has a street dedicated to books? With a good mix of English and Viet books, a book lover can spend hours there, as I did.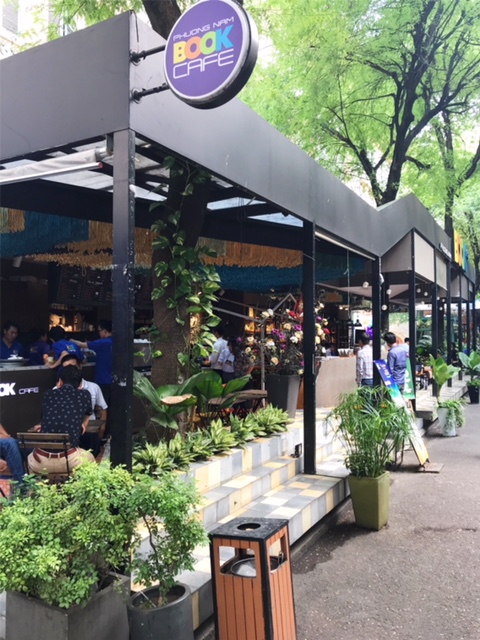 During this trip, I wanted to do a combination of tourist hot-spots and places that i chance upon while walking around the city. I am happy to report that this mission was successful; and I get why tourists would like to spend their days on foot here. Walking and scooters are two very popular means of transportation in this country with a relatively young population.
Motorbike Kingdom
In a country of 92 million people, there are 45 million registered motorbikes. Needless to say, you can expect motorcyclists to ride on the sidewalk. Fret not, though. Everyone here, motorcyclists and pedestrians, are used to the constant whizz of bikes weaving in and out of crowds. The bikes and people co-exist as one. If you're on the sidewalk and a bike is behind you, chances are he's just going to go around you (just watch out for that exhaust!).
If you're not familiar with it, crossing roads would be a tad challenging. The blur of bikes also makes snatch theft a popular crime in this city. To avoid being a victim, it's best to wear your bags containing valuables on the front – easier for you to grab on to them should you have
to. But I digress; because of its recovering economy the usual travel warnings apply – be safe at all times and do not carry too much cash with you – you'll be just fine!
Tourist Spots
Although the Vietnam War ended in 1975, the country is still recovering from damages. Vietnam is catching up in terms of infrastructure, economy and trade, and still has a long road to go. Being in Ho Chi Minh for the first time, I wish I had been more prepared for the war museum and devastation experienced by the Vietnamese people.
While it pained me to visit the museums, I would not have avoided it. Being Asian, I find value in knowing the history of my neighbours. The War Remnants Museum is unrivalled in giving visitors an explicit perspective on the trappings of war and what it can do to a country. Each floor has a room dedicated to various stages of the war, with accompanying (sometimes graphic) photographs.
French Architecture
Other popular tourist places tend to be more light-hearted, exemplifying classic French architecture at every corner your turn. Some of these places you should check out are the Notre Dame Cathedral, Central Post Office, Municipal Theatre of Vietnam and even Hotel Majestic Saigon, among others.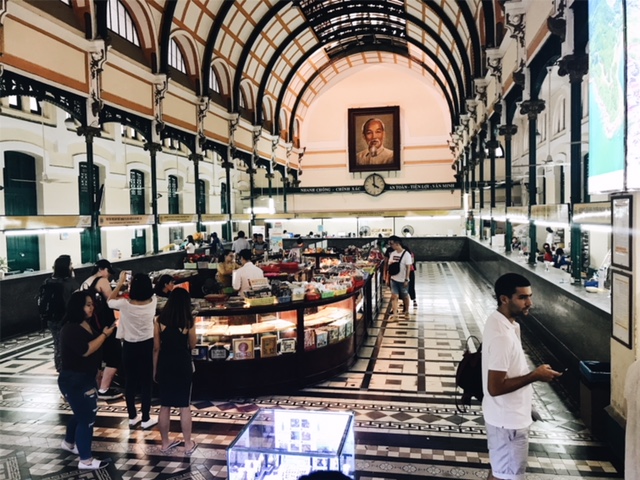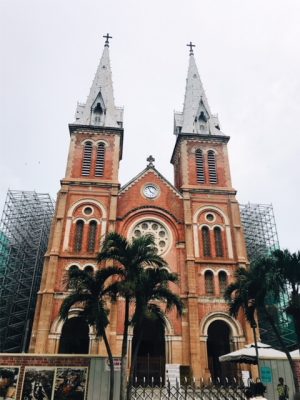 These buildings typify the unique French architecture, owing to the French colonisation up until 1954. Of the many places with this rich and intricate design, I found the Central Post Office to be most enchanting.
It took me back to many years ago when smartphones and emails weren't telling us what do, and communication was primitive. While you're visiting the post office, it's worth popping by McDonald's next door. There's a cool wall mural, and they have a mean pork burger.
If you're looking to see a more modern part of Ho Chi Minh, check out the Bitexco Financial Tower. Heading there at night is truly spectacular, where you get a bird's eye view of the surrounding Ho Chi Minh City from 262 meters above ground. There's a cafe at this level, where you can order yourself (overpriced) desserts and while the night away watching the many lights in the city.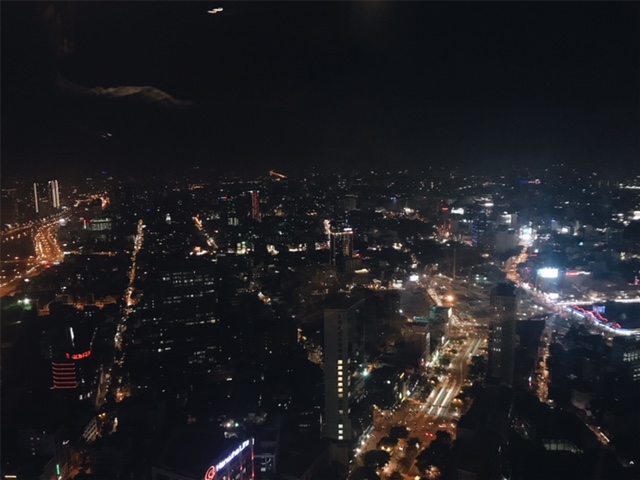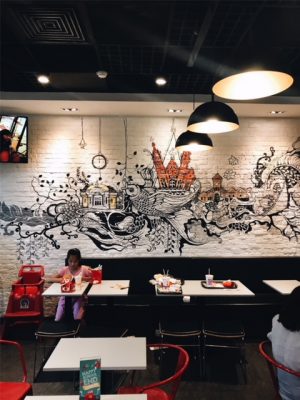 Another thing tourists love to do when in Ho Chi Minh is the Mekong River Tour, where I had the wonderful experience of getting into a sampan and praying that it won't start sinking. Spoiler alert: there was no sinking involved. While the river cruise was on a much bigger boat, the sampan ride down a small tributary was the highlight of this day tour. The tour also included a visit to a Buddhist temple that had french architecture, and a coconut candy production site.
I got to see native villagers make full use of the coconut, from the husk right down to the flower. This was where we stopped to have a cold drink (it was crazy hot) and take photos with an obviously full and sleepy snake (I stayed away, too many issues with taking photos with sleeping animals). The making of coconut candy is a complex process –  the coconut has to be stirred over the hot, hot fire over and over until it caramelises. Then it's cooled and cut into tiny cubes that can be, very easily, eaten. When they let us try the coconut candy, it was still slightly molten and just hot enough to be handled. Small dollops of coconut candy that were warm and malleable made the journey under the hot sun worthwhile.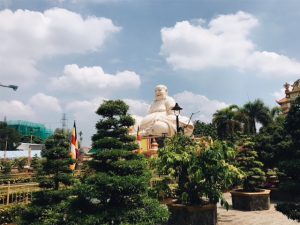 When I started writing about my trip to Ho Chi Minh, I did not expect it to be long. So you can imagine my surprise at this point, when i have rambled on for so, well, long. I thought it best to divide the article into 2 portions, on for the sightseeing and 'things to do' and another for the 'food' angle. I cannot wait for you to read that one! And in the meantime, have you been to Ho Chi Minh? What's your take on it?