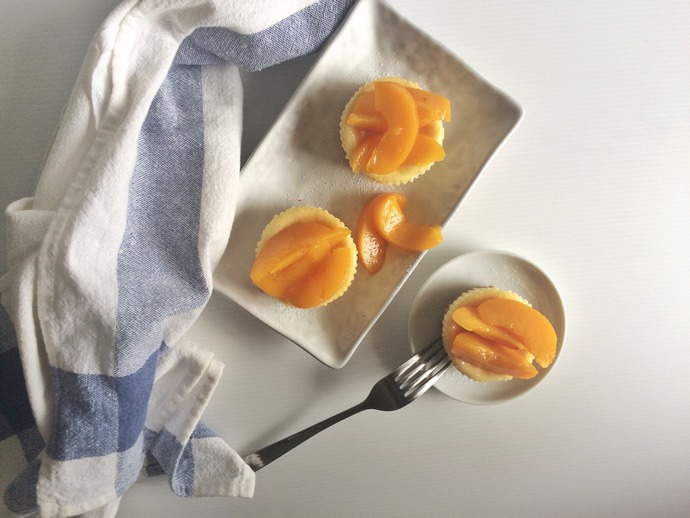 When I was younger, I used to love making cheesecakes. But I only ever made the ones that did not require any baking. For some strange reason, I always thought this was a lot easier to handle than the baked ones. Fast-forward 15 years, and I finally braved my first ever baked cheesecake. With my borderline knowledge on baking, I took a traditional recipe, modified it and here's the ultimate cute factor: I baked it in muffin pans. This made 12 sweet little cakes perfect for a party of 4 (yes, everyone took more than one). Here's the recipe.
Mini-Cheesecakes with Speckuloos Base
Ingredients
For the Base
24 Lotus Biscuits (biscoffi)
40g Butter, Melted
For the Cheesecake
1 8oz pack cream cheese
½ cup Icing Sugar
scant ¼ cup Yogurt
2 eggs
1 ½ tsp Vanilla extract
1 tbsp Lemon juice
Method
For the base
In a food processor, blitz the biscuits until rubble, then add the melted butter and continue till the mixture turns into damp sand. If you can't quite achieve this, just add in more melted butter.
Line a muffin tray with paper cases. Then, divide the cookie crumble into the 12 waiting paper cases, as evenly as you possibly can. Press down on the cookie mixture to compact the base (you can use your hands for this, or the back of a spoon), then put the muffin tray into the fridge.
For the cake
Preheat the oven to 160 Degrees Celsius. While the base is firming up in the fridge, make the cake layer by softening the cream cheese in a bowl. To do this, you can beat it with a whisk or push it around with a spatula. It helps if the cheese is at room temperature. Once softened, add the sugar and continue to beat, followed by the yogurt. Then, add one egg at a time and beat the mixture. Finally, add the vanilla and lemon juice and stir through until well incorporated. Remove the muffin trays from the refrigerator and pour the cake batter atop the biscuit bases. Aim to fill the cases ¾ of the way up; though this cake doesn't rise too much.
Bake for 25 to 35mins. The top of the cakes should brown slightly and a skewer inserted into the cake should come out crumbly and not damp.
Serve with a few slices of peaches placed on top of the cakes. Although you can have these cakes warm, I suggest chilling them for at least 2 hours. They are great cold.
http://thecraversguide.com/mini-cheesecakes-speckuloos-base/
Copyright belongs to thecraversguide.com.