East siders, rejoice. We doubt you need us to tell you that where you reside is where all the amazing eateries are but for others (like us West siders) who've yet to explore to the East, we have a prepared a small list of places to visit. So put on your eating (and stretchy) pants and get ready to cross some places out from this list!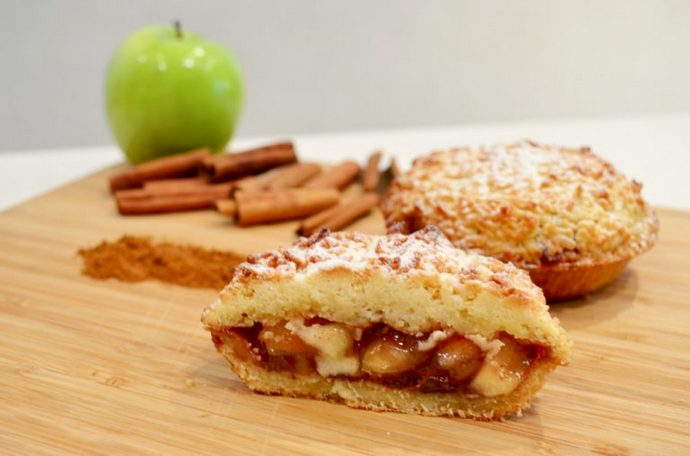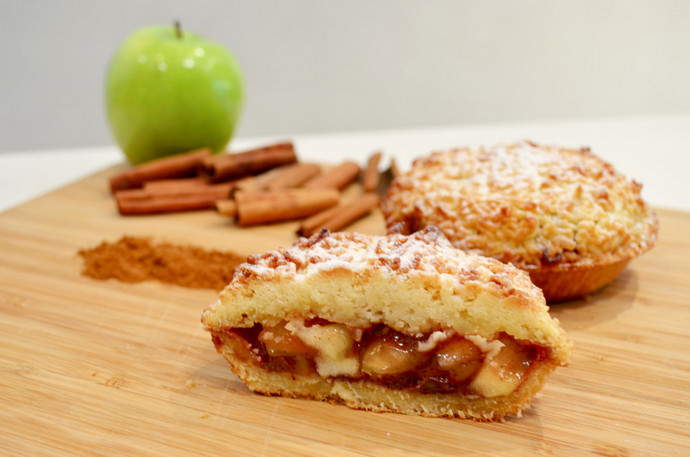 Bakers' Well
The people say, head there for their Banana Cake. Baker's Well isn't a new café that popped up along with throngs of other new cafés, it has been where it is since 2004. It's simplistic wooden accented décor got us in and overall exudes a very comforting vibe that you just want to sit down with nice cuppa latte with a side of their Banana Cake. We also recommend you try their Apple Crumble, Fruit Tarts, and if the weather is trying to drain you, their Lemongrass Tea.
Where 35 E Coast Rd, Singapore 428754
Try Banana Cake, Lemongrass Tea
Connect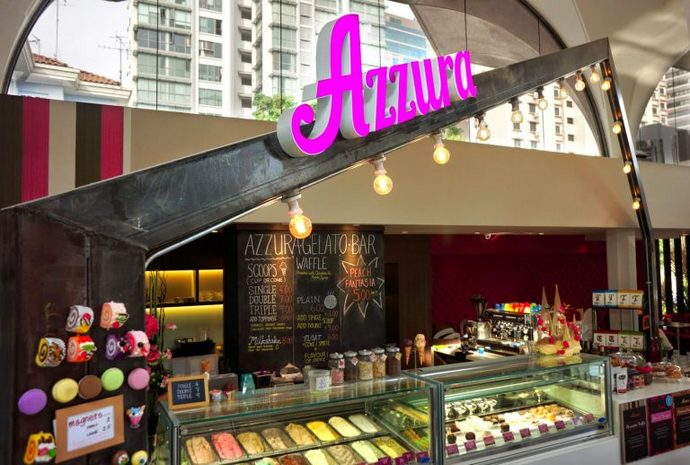 Azzura Gelato Bar
Nothing  quite beats the heat  like a huge cone of gelato. Like them with waffles? Sure, Azzura's got you. Made out of Australian dairy and served in a dazzling variety of styles, this is some artisanal stuff. Best is, some scoops go as low as $2! Treat. Yo. Self.
Where 30 East Coast Rd, Katong V
Try Gelato
Connect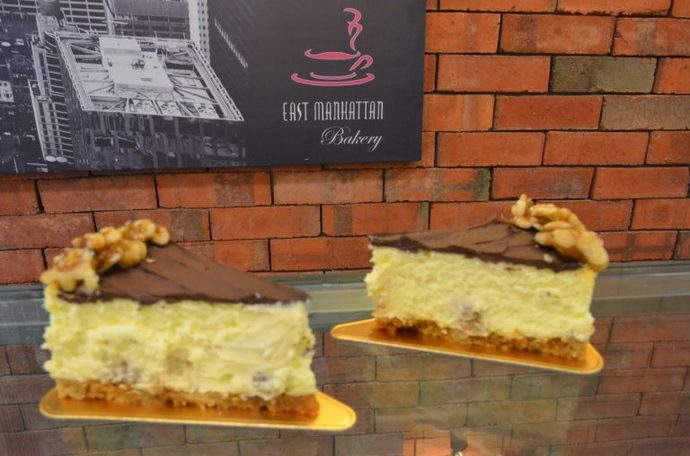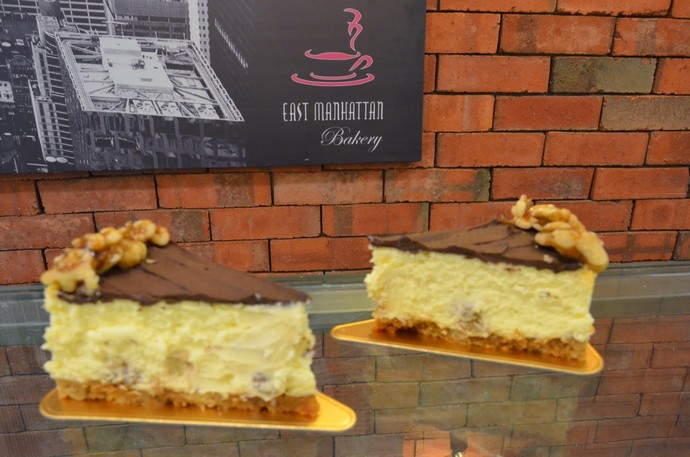 East Manhattan
Don't be fooled by their name! Their pastries are not solely Manhattan-styled (while their café concept is), they too offer other wildly interesting selections…say, matcha tomato and turmeric rosemary sourdough bread, for example. They serve up some gift-ready chocolates, tarts and not your usual selection of cakes, too. Yuzu Mascarpone anyone?
Where 30 East Coast Road #01-04, Katong V
Try Sourdough Bread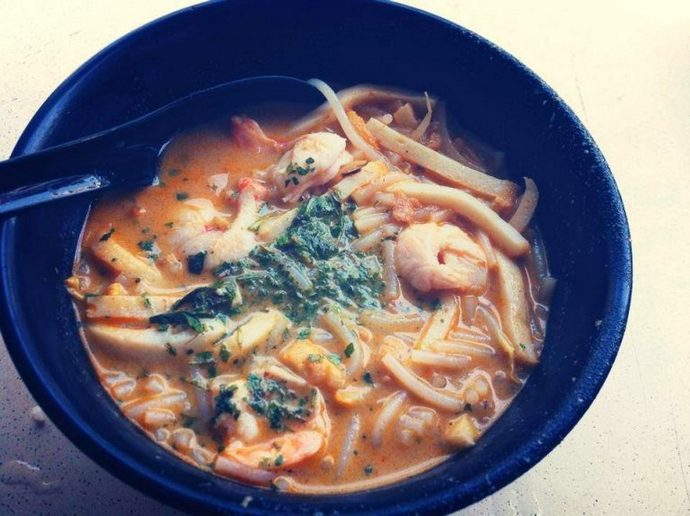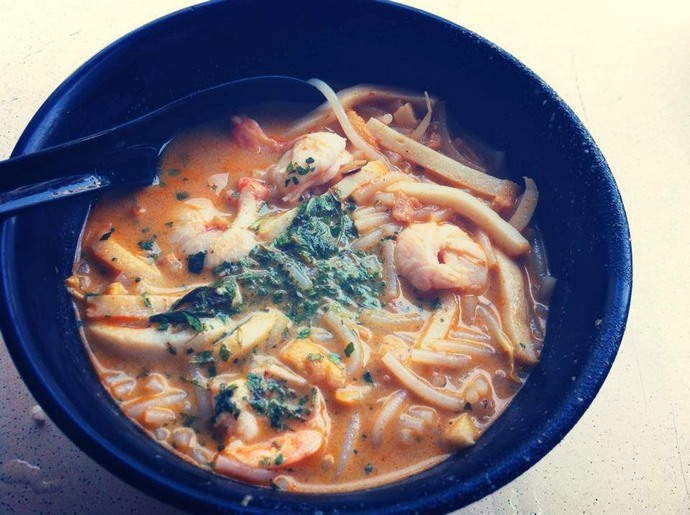 328 Katong Laksa
Yeah.. we know that this is not like any other.  What is Katong without this signature 328 Katong Laksa? Its blend of piquant chilli, dried shrimp and coconut milk drives our Singaporean laksa fans nuts! Hey, even Gordon Ramsay can't beat this (and took a really cute picture with the rojak stall uncle beside them! Here.)328 Katong Laksa
Where 51/53 East Coast Road
Try Laksa, duh!
Bergs Burgers
Just opened their new outlet at East Coast Road, they sought to put an end to 'pre-cooked, plastic-tasting, mass-produced' burgers by making their burgers from scratch (you can see it via their open kitchen). Craving for a good burger yet too lazy to head out?  We've got such days too. If you live within any of their outlets' vicinity, they deliver!
Where 45 East Coast Rd
Try Alamack (fish burger, cute name huh!) or Budgie Smuggler (chicken burger)
Connect
Rabbit Carrot Gun
Well, look past the almost whimsical, random name of this English Café and you may find yourself enjoying a good English brunch. First you will notice the slight vintage décor that is entailed with, plaid upholstery on seating and chequered tiles. Reviews generally recommend the Beef Wellington and praise the good ambience.Rabbit Carrot Gun
Where: 49 East Coast Road
Try Beef Wellington, Brunch: Rabbit Carrot Gun's Signature – Game Keeper's Shooting Breakfast. The most british breakfast
Fanny's Ice Cream
If you always can't seem to decide which ice cream flavour you are having, this is a great place for you to be at, 20 flavours at one go! They don't shade you with quantity but instead they are serving up "100% natural ice cream", following a traditional French production method. Located just opposite Katong 112.
Where 99 East Coast Road
Try Their monthly favourites! This month's: Avocado ice cream!
Hey, Cupcakes
Besides serving up classics like red velvet, cookies n' cream they do serve some pretty neat flavours like 24 Karrot, cream cheese on carrot cake (we bet the pun is fully intended). They do cupcakes and cakes customisation as well! So you want some cute Despicable Me minion cupcakes – they can do just that.
Where 428 Joo Chiat Road
Try The rainbow cupcake if you are there on weekends! (Fri-Sun)
Connect
Ninethirty By Awfully Chocolate
They yearned to showcase our local heritage and the familiar delicacies in a modernized setting – so you will find a wide variety of cuisines to pick from, say Tandoori Chicken Salad, Laksa Tagliatelle and Poulet Ala Crème. While you are there, don't forget to try their 'Hei' chocolate ice cream (really, really, truly a decadent chocolate ice cream. Tried once & baby, we're hooked!)Ninethirty Restaurant by Awfully Chocolate
Where 131 East Coast Road
Try Laksa Tagliatelle!
Connect
Carvers & Co
Big fan of roasts & grills? They change their roasts weekly and what you might view as a limited brunch menu includes Steak, Eggs and Hash, Truffled Egg-in-the-hole Toast with Bacon Jam. Brunch for champions we say. They do serve some pretty great coffee as well since their beans are from Common Man Coffee Roasters. Meat and good coffee? Sold.
Where 43 East Coast Road
Try Steak, Eggs and Hash/ Truffled Egg-in-the-hole Toast with Bacon Jam for brunch. Roasts for dinner.
My Love Bites
'Love at first bite' they say!  Offering gourmet cookies and brownies, they just changed their cookie menu for the next half of the year. Fans will be delighted to hear that they are re-introducing one of their popular cookie flavours, Macadamia Crumble Cookie (we know!).
Where 412 Joo Chiat Road
Try Macadamia Crumble, or even Tangy Lime for the adventurous!