Tree House hotels.
We might be a little used to staying in high-rise buildings, what with HDB flats and all, but it is still pretty enclosed and a wee bit concrete – to say the least. So they say high grounds are where the fresh air is – but looking at our hazy state, we aren't getting much of that! So here are five tree house hotels you can escape to!
Bangkok Tree House, Bangkok
Less than a 2 hour flight away, this property is nestled in one of our favourite local travel haunts – Bangkok. Amongst the stuffy traffic jams, this eco-friendly tree house is free of fumigation, with air-conditioning in public spaces only. This place is not really for everyone – for starters, there's no public transport that leads here – but we bet it will be a brand new experience for us city-dwellers. Sleeping under the stars is certainly enough to get us convinced!
Banyan Tree, Bintan
Built on stilts above the flourishing rainforest, the Banyan Tree, Bintan villas are perched on platforms, supported by columns which doesn't destroy the trees around it delivering a great tree-top experience but without major landscaping work done, preserving most of nature.
Lion Sands, Chalkley Treehouse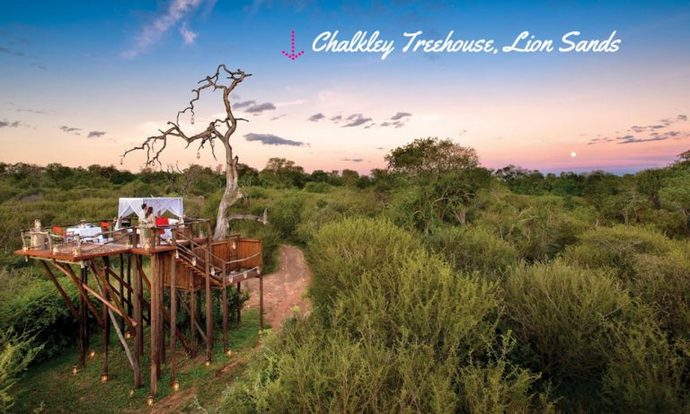 For those planning for a honeymoon, this could be it. Located at South Africa, the tree house is lit by lanterns and the amber is allowed to slowly fade away, bringing in the twinkles in the sky. Not forgetting the nocturnal wild that surrounds it, this spot is great for those who love wildlife. A spot light torch will be provided for night game viewing.
Sanya Nanshan Treehouse Resort, Hainan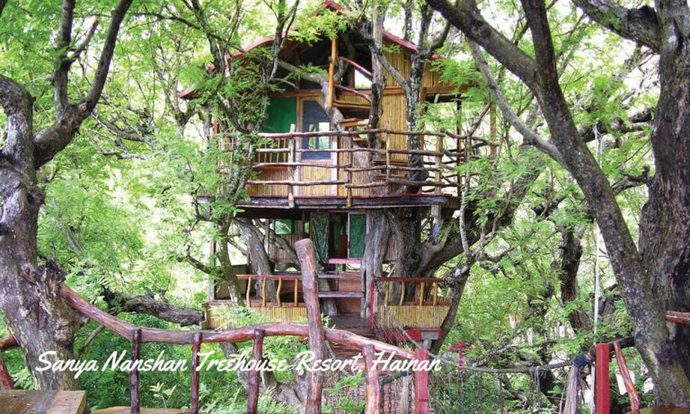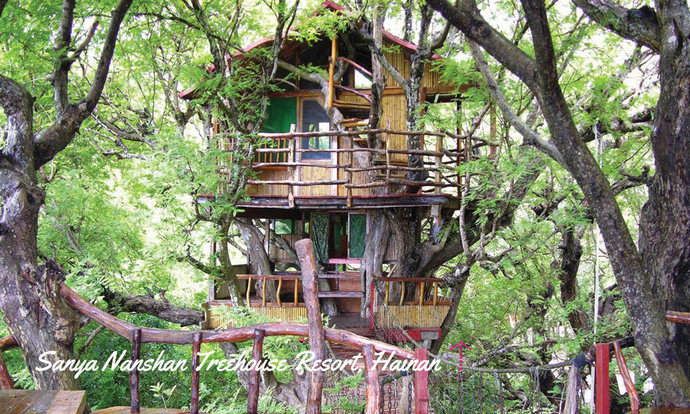 Surrounded by old tamarind trees, The Sanya Nanshan is located opposite a "5,000 acre ecological park with lovely Bhuddist temples, pagodas, botanical gardens"…well adding on to this lengthy list is the view of the South China sea. You have both the trees and the seas – simply spellbinding!
Hằng Nga, "Crazy house", Vietnam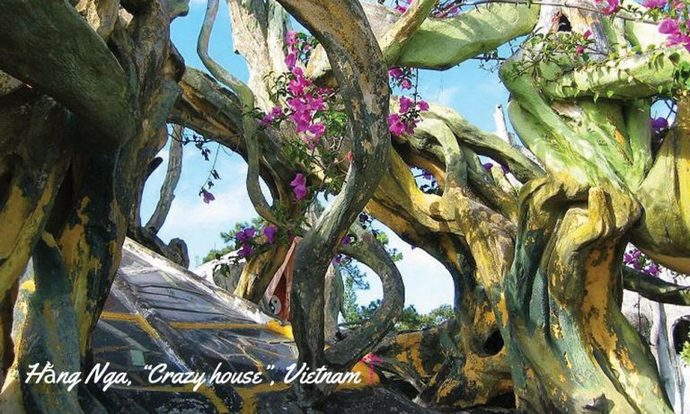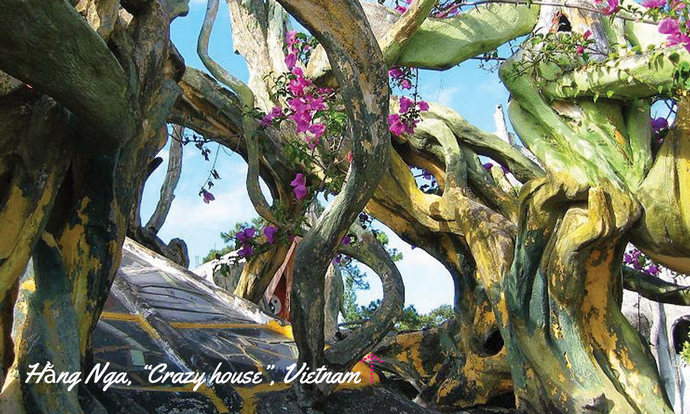 Tree house takes on a whimsical spin in "Crazy House", not exactly very close to nature but the wrapping of tree stems around the houses lends a certain fairytale vibe to it. There are a total of 10 different animal themed guest rooms and some guests even switch rooms everyday so as to get the best of this amazing property.