This rich chocolate cake has both cocoa powder and actual chocolate. A chocolate lover's dream, plus it isn't tooth-achingly sweet.
This is not the first chocolate cake recipe I've posted on this blog and it probably will not be the last. When baking chocolate cakes, I automatically reach out for the cocoa powder. I do love chocolate, and certainly love a rich chocolate cake, but there's something about ease of use with the cocoa that I adore. I can be quite lazy in the kitchen, despite my love for cooking. So this recipe here is a winner because I used chocolate without having to melt anything over a double boiler.
Making this cake is pretty straight forward. If you study the recipe, you'll see that the ingredients are tailored to mirror the chocolate-y flavour of this cake and make it richer. I used dark chocolate couverture chips here, from Phoon Huat. You can use a bar of chocolate (min. 70% cocoa solids, please) by chopping it up into irregular chunks and then incorporating it into the recipe. I find the couverture chips to be luscious, medium-sized buttons that stay molten once the cake is baked. And this is what we want.
Here are 10 reasons to be eating chocolate, if you aren't already doing so!
Be sure to add the chips or your chopped chocolate to the flour mixture. Doing this will keep the chips from sinking to the bottom of the cake in the oven. This way, the chips or chocolate stays in the middle of the cake, molten and slightly wet.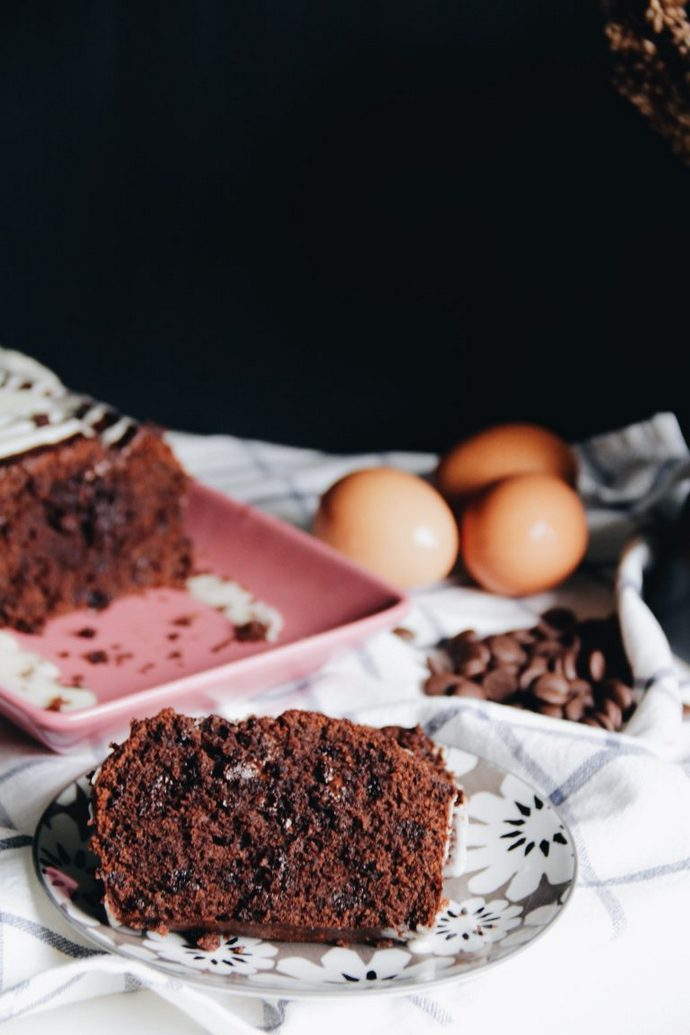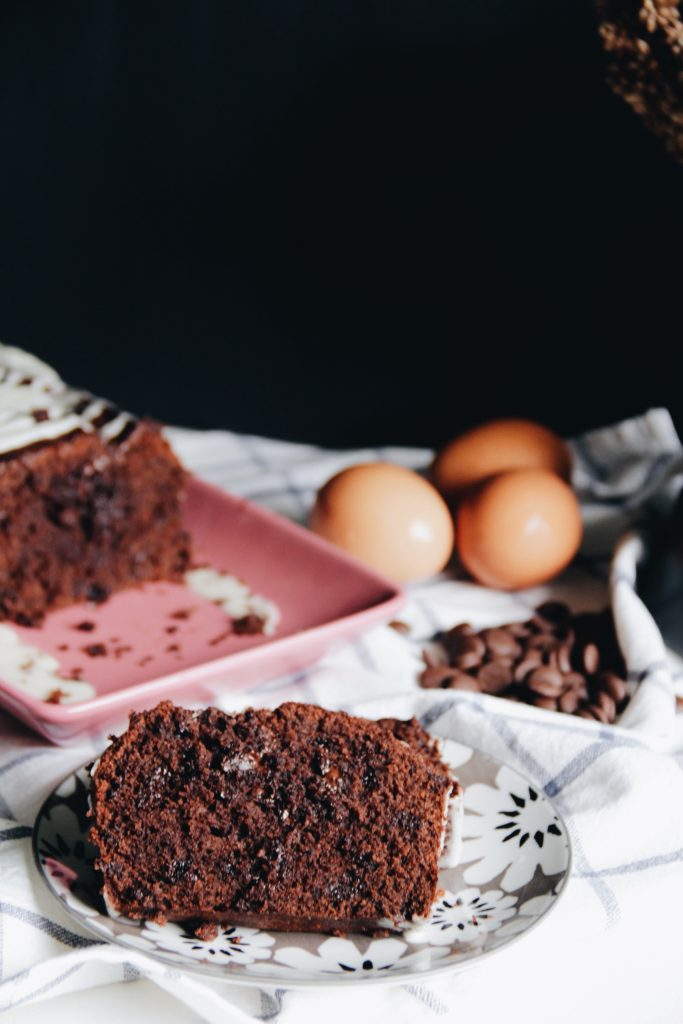 This cake is too intense to hold integrity of shape, so do not be alarmed if it starts to come apart when you cut into it. It's meant to react that way. You can circumvent this by adding lesser chocolate chips – but I've only know people to add more, honestly.
I used a loaf pan for this because I am obsessed with loaf cakes as of late. You could use an 8 inch cake tin. A loose-bottomed cake tin will work fine as this is a thick, heavy batter that needs to be smoothed out. The sugary icing on top of this is completely optional. Here's the recipe for rich chocolate cake.
An Extremely Rich Chocolate Cake
Ingredients
150g Butter, softened
150g Light Brown Sugar
2 Large Eggs
200g Plain Flour
30g Cocoa Powder
1 1/2 Tsp Baking Powder
¼ Tsp Salt
100ml Milk
1 Tbsp Prune Juice (not concentrate)
150g Chocolate Chips
Method
Preheat the oven to 160 Degrees Celsius. Grease and line a standard loaf cake tin with parchment paper. Set aside.
In a medium sized bowl, sieve the flour, cocoa powder, baking powder and salt together. To this, add the chocolate chips. Using a metal spoon, mix the chocolate chips into the flour so that the chips are coated well. Set aside.
In the bowl of an electric cake mixer, cream together the butter and sugar till light and fluffy. While this is magic is happening, measure out the milk and add the prune juice directly into the milk. Set this aside for use later. Then, add the eggs one by one. The mixture might curdle at this point, don't worry too much about it. It's not the end of the world and your cake will still taste divine.
Remove the egg mixture from the stand mixer and prepare a metal spoon. Add all the sieved dry ingredients with the chocolate chips to the egg mixture and fold in gently with the metal spoon. When the flour mixture is halfway incorporated, add the milk and prune juice mixture. Continue to fold in till very few traces of flour are left.
Transfer batter to the waiting cake tin. You'll have to smoothen out the top of this, as it is quite a thick batter.
Proceed to bake in the oven for 30 to 35 minutes. I am very aware, however, that all ovens differ. So start checking your cake at the 20 min mark. DO NOT open your oven doors before this.
A clean wooden skewer inserted into the thickest part of the cake should come out clean. If you see wet chocolate clinging to it, that's probably from the molten chocolate chips - a promise of greatness on your tongue.
Wait for the cake to cool down, which is very, very challenging, I must admit. But being burnt by melted chocolate chips isn't always worth it. Plus, the cake needs to set for a bit.
Serve warm with tea.
https://thecraversguide.com/an-extremely-rich-chocolate-cake/
Copyright belongs to thecraversguide.com.