Its been a while since I've written anything in here… actually not that long but when you look at it from a blogger's perspective, it could've easily been a lifetime. I have a whole list of places to recommend, but I thought I'd start with the one that made the largest impact: Club Street Social!
Club Street Social is a quaint cafe/bar situated in one of the more buzzing places of town – no extra points for guessing that they are on Club Street. Located in one of the few shophouses that are at the edge of club street, Club Street Social has lit 5 Gemmil Lane with its resplendent food, chilled-out vibe, and a friendly chef. And yes, they are open on weekends too! They recently launched their tantalizing lunch menu. I tried a few things off that menu (I'm being very modest here, Chef Dave was simply doling out one dish after another and I had to exercise major portion control) but the menu will keep changing (rotating). Chef Dave, helming from the UK, is a world of wonder himself – and he brings that out in his food. Do bear in mind that while the portions may look small, they fill you right up to the brim so it's best to go with 2 or 3 people so that you can divide and conquer – he portions are meant for sharing anyways.
Ever thought of putting Kimchi with scallops? I like scallops, they remind me of chicken breast almost – soft and yielding when cooked right and able to carry a world of flavour. The kimchi here is fresh and shredded finely, then placed as a bed beneath the seared, golden scallops. The buttery scallops coupled with the almost pungent and sour-sweet combination of the kimchi will set alight a party on your tongue – you have been warned.
Scotch Egg
Just look at its glowing glory! The eggs are cooked to perfection with a rich, almost jelly-like yolk and light white surrounding it. The mince that surrounds this is not light matter either – it's perfectly crisp on the outside and packs so much flavour.
This a lovely starter, perfect for those looking for a decent way to begin your brunch without being carnivorous about it. The artichokes are the heart of this dish (pardon the pun), while the diced bits of carrot make this an interesting feast for the eyes and the palate.
Pasta with squash centers? Why not! Sun-dried tomatoes, fresh cream cheese, walnuts, a generous drizzle of olive oil and this pasta – my dreams are made. All the complex flavours in this dish come together harmoniously, which to me is the mark of a good dish – the sweet, salty and tang are all in perfect balance. The squash is an unexpected surprise.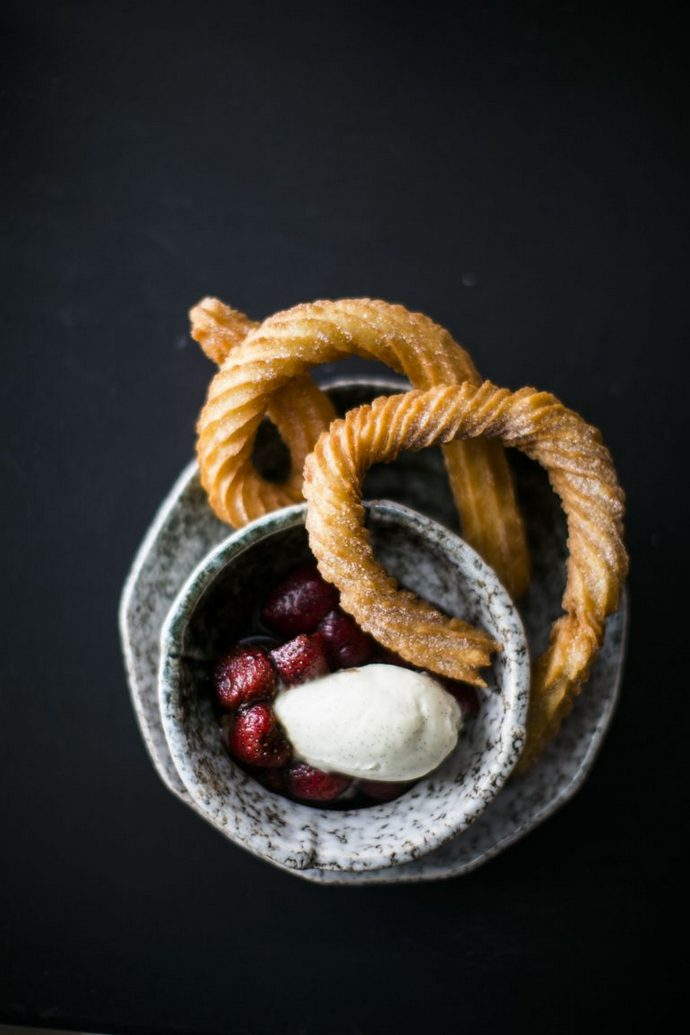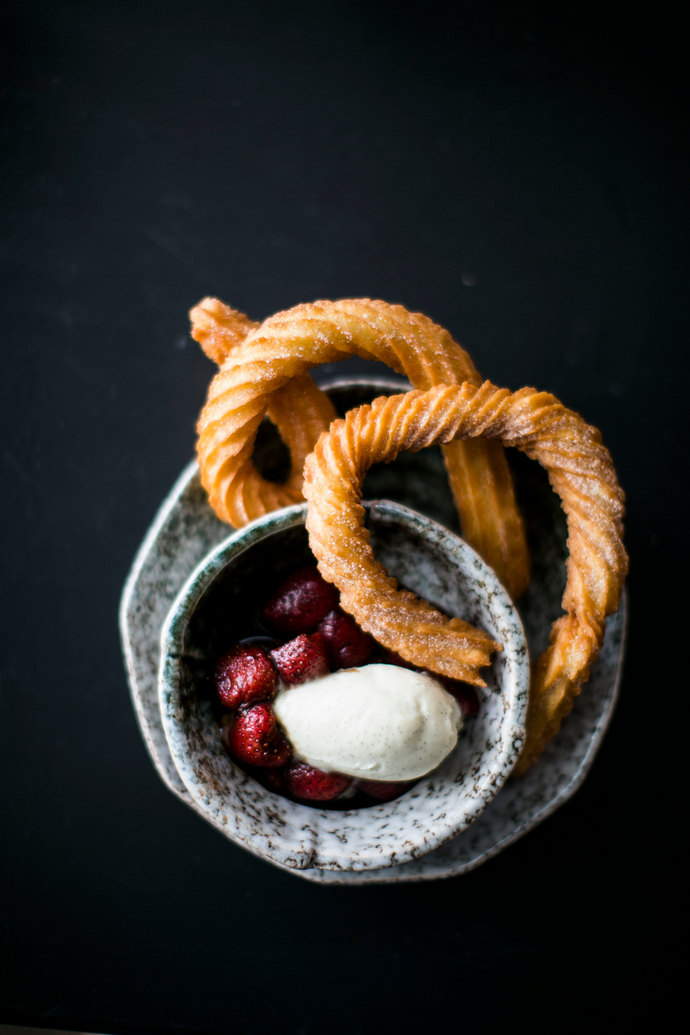 I am there and committed to anything that has balsamic strawberries. The strawberries themselves can be a tad tart, depending on the season. But when coupled with the balsamic, magic happens. Said magic was all over this dessert, which turned out to be the perfect way to end the meal – cue dessert stomach here. The Vanilla Mascarpone melts willingly on your tongue while the churros add all the crunchy goodness you can possibly muster. There is no real glamorous way to attack this – you just have to dive in and not care so much about the optics. The flavour and intensity in this dish are worth sacrificing that perfect Instagram shot.
There are other dishes you can try as well, so long as you're in the mood and have the stomach space for it:
If you're in the raffles place area, Club Street Social is your perfect hangout. Though I am sure they see a pretty powerful lunch crowd – I'd get there early.
Open daily
Monday – Friday: 10am – 12am (last order for food 10:30pm)
Saturday: 11am – 12am (last order for 10:30pm)
Sunday: 11am – 4pm (last order 4pm)
For more information, please visit www.clubstreetsocial.com.