I am a delightful fan of food. In fact, I sniff things out. Where no one can smell food, I can. Its a blessing and a curse, though I'll elaborate more on that at another time. I want to present to you, my wonderful readers/avid travelers, the new Revitalising Menu launched at Cafe Gray Deluxe – a happening hot spot in Hong Kong. But let me bring your attention to Cafe Gray Deluxe.
Curated by Chef Gray Kunz, the Revitalising Menu is a flexible one, where the menu bends to accommodate whatever freshest ingredients the turning seasons can offer. Not only are the ingredients fresh, they are also responsibly sourced, vegan and gluten-free – this goes hand-in-hand with other items on the menu which are organic and non-GMO. Cafe Gray Deluxe is big on conserving the environment as well, hence they ensure that their ingredients are sustainably sourced. This new menu aims to add a healthy dimension to guests' stay at the Upper House, the swanky hotel where Cafe Gray Deluxe is located.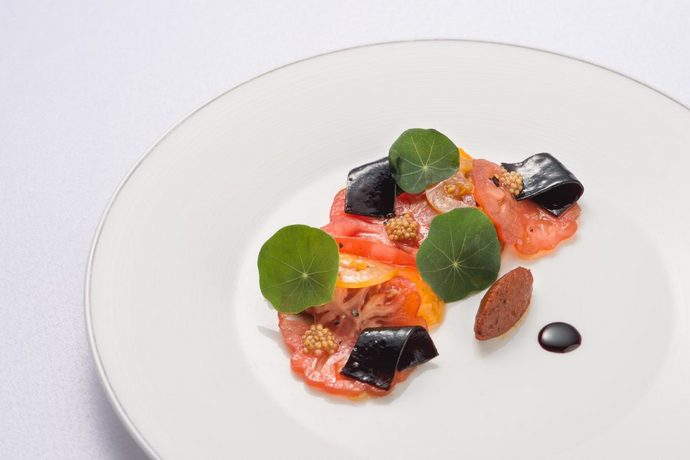 Priced from HKD395++ (SGD70) for a two-course menu and HKD445++ (SGD78) for a three-course menu, dishes include Organic Tomato Crudo and Candied Kelp, Kasundi and Fresh Seasonal Herbs as well as theWhole-Roasted Cauliflower with Spiced Dukkah, Lemon Coulis and Buckwheat. Finishing on a sweet note, dessert features Organic Bitter Chocolate, Coconut and Seasonal Berries. 
Chef Gray said, "We use only the freshest ingredients, striving for locally grown, organic and seasonal produce wherever possible.  The greater intensity and finesse of these products complement Café Gray Deluxe's philosophy and style of cooking."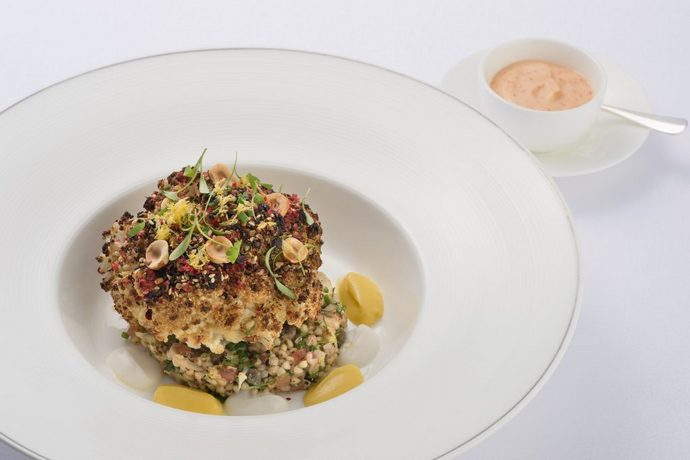 Available for lunch (weekday only) and early supper. Café Gray Deluxe is located on Level 49 of The Upper House, Pacific Place.  For reservations, please contact +852 3968 1106 or info@cafegrayhk.com.