Baking and selling has been a dream of mine for the longest time, and it is finally happening! Here's what to expect from The Craver's Market, my new online store!
Click on this link to order now!
Classic Chocolate Fudge Cake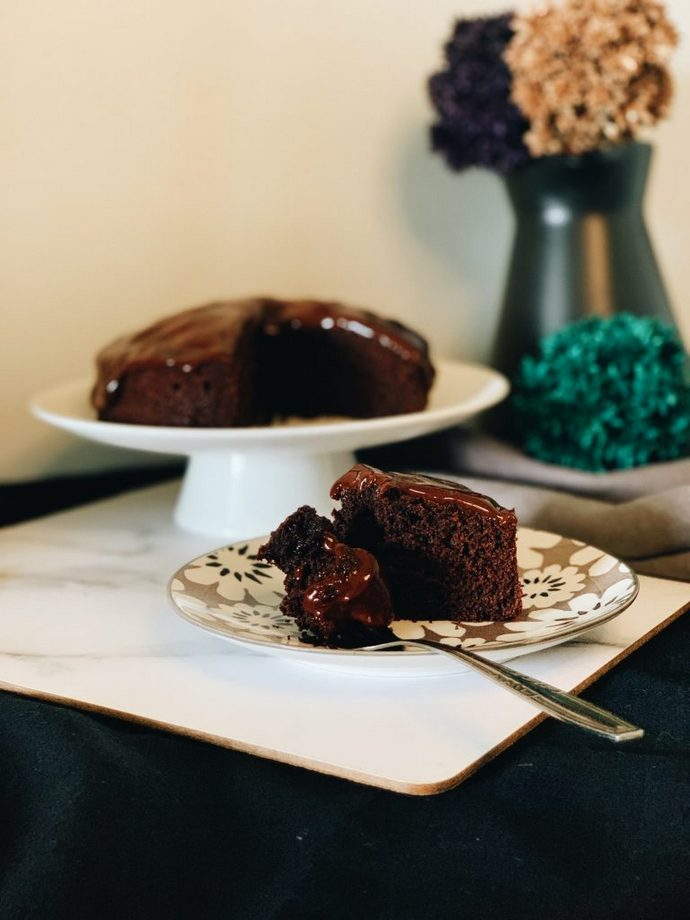 No cake menu is complete without this classic chocolate cake. A rich and creamy ganache adorns this buttery, dark chocolate cake. This cake will be delivered without the chocolate ganache. The ganache will be in a separate container; you can fudge the cake handsomely just as you're about to serve it. This way, the cake is freshly frosted. This cake can be heated up in the microwave for 30 seconds, on medium.
To order, click here
Ginger with Lemon Curd Drizzle (Out of Stock)
This is tea cake made for every adult that loves a slightly spicy dessert. The subtle punchy ginger cake is soused generously with lashings of Lemon Curd Drizzle. The drizzle permeates the cake's spongy, buttery interior, making it moist and flavourful. This cake can be reheated in the microwave in 30 seconds, on medium-high, with the glaze on. 
Vanilla Bundt with Coconut Caramel
This tea cake is a throwback to how it all began; a rich and rewarding Vanilla cake. Made with pure vanilla paste, this cake stands out on its own without any adornment. But in life, too much of a good thing can indeed be wonderful. So generously pour the coconut caramel on your cake to create an indulgent tea session. This cake can be reheated in the microwave in 30 seconds, on medium-high, with the glaze on. 
To order, click here.
Vegan Ruby Chocolate Tart (Vegan)
Ruby chocolate is on the lips of every chocolate lover! This unique pink chocolate lends its signature raspberry flavour to the tart, combined with luscious coconut milk. This is a rather rich and indulgent dessert, and luckily can take to chilling quite well. The coconut milk and ruby chocolate make this very inviting, and contrast handsomely against the dark and bitter almond chocolate base. As this tart is best served chilled, reheating is not necessary. 
To order, click here.
Basque Cheesecake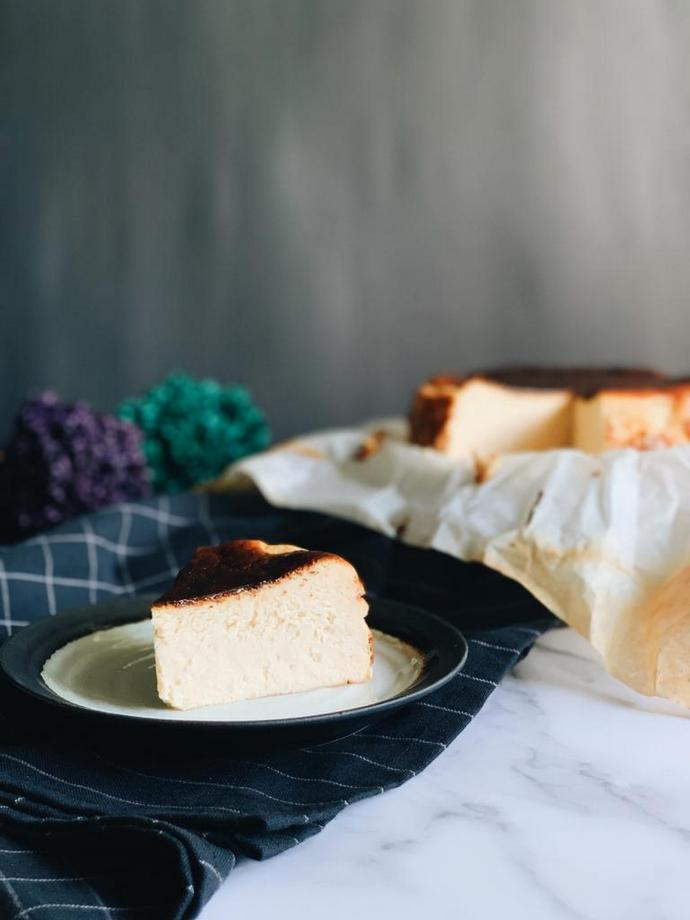 My version of the popular Burnt 'Basque' Cheesecake. This is a creamy, luscious version and is best chilled. This cake needs to be ordered a day ahead of time, as it takes time to reach the right, custard-like texture in the fridge before it can be eaten. This is a 6-inch cake, so you don't have to worry about getting an entire large cake and waiting forever to finish it. Chilled, this cake can stand for up to 3 days or up to a month in the freezer. However if you plan to freezer this cake, do it in slices! 
To order, click here.
Chocolate Fudge Brownies, 8 inch square with fudge
These nutty, fudgy and veeeeerrryy chocolatey brownies are a classic dessert which started it all! I used to sell these chocolate brownies when I was a student to earn some extra cash. I have since sold these chocolate brownies on a very small scale, whenever the order came around. I'm so pleased to announce that this is now on the menu! 
To order, click here.
I'll keep adding more and removing cakes as my readers and customers change their demands. Thanks for coming on this journey with me, everyone!