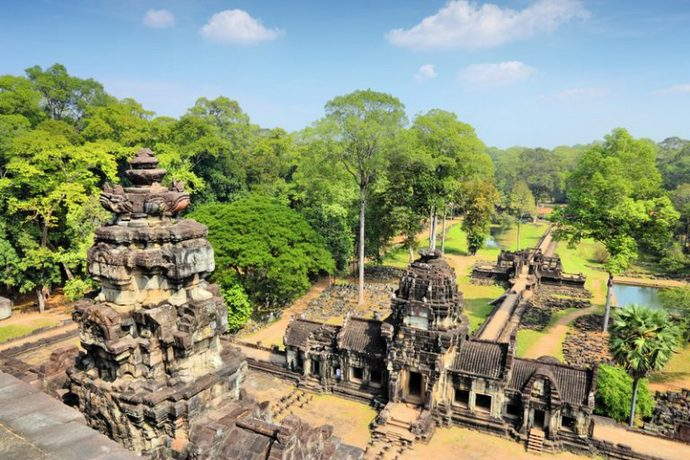 By Krishy Mal
Cambodia, I was told, is a land of mystery and culture. Was I looking forward to my trip? Definitely. Was I prepared for what I was about to see? Not in the slightest bit. But then, how can one know what to expect, when travelling to a place that has been ludicrously publicised and yet is so shrouded in amazement that can only be experienced in person. No books, websites, or travel/historical documentaries can allow one to enjoy a truly Cambodian experience.
I have always been a particular traveller. While I do fantasise about the anthropological perspective of living as one with the people, I have since concluded that that perspective is not for me. Of course, I am not a spoilt traveller, I just want to stay in a place with a decent toilet, and if possible, a view. There is only one beach in Cambodia, so if you are looking for a snorkelling-sun-sand- sea type of getaway, please look in another direction.
During my trip to the rural Siem Riep (SIM – REEP), I stayed at the Borei Angkor Resort and Spa. Needless to say, the Angkor is everywhere. From a national symbol depicted on their flag, to a common crowning used at almost every resort, spa and eatery, you can see Angkor everywhere. This is a fine resort, a complete five star venue decked out in traditional wooden doors sculpted painstakingly, no doubt, by Khmer artisans. The hotel staff go out of the way to serve comforting hospitality. And while the breakfast here is quite delectable, I would not recommend the set dinner.
The Entrance to Angkor Wat surrounded by a moat
The star of my stay was the 3-day foray into the Angkor Wat Temple Complex. I went as quite the dumb blonde, having no research done. I soon found out that Angkor Wat was just one temple, the largest in Cambodia. The complex was littered with hundreds of others, scattered strategically and ruined by the forest, in some cases, drastically. As I rode into the complex on a Cambodian take of the Tuk-Tuk, the Angkor Wat stood majestically surrounded by an impressive man-made moat, welcoming me into what I can only describe as an experience that I will never be able to find anywhere else in the world. Worship and religion defined the ancient Khmers, what with a temple in every corner that formed almost the boundary of a village.
An Ancient Hindu Deity Sculpture that has been destroyed by looters and purists.
I was overcome with wanderlust as looking out at the awesome jungle around me made me feel a connection with nature and dreaming of how the ancients lived their lives. Expect ingenious rock carvings, clever stone works, and the wonder of nature to astound you as you visit the temples. What I found particularly interesting is how their religious philosophy translated into the physical temple structures. For instance, one temple structure was incredibly steep with an almost impossible flight of steps that reached up to the inner sanctum of the temple. The theory: if you want to see God, you must overcome difficulties. Just like in life they say, if you want something, you have got to work hard for it.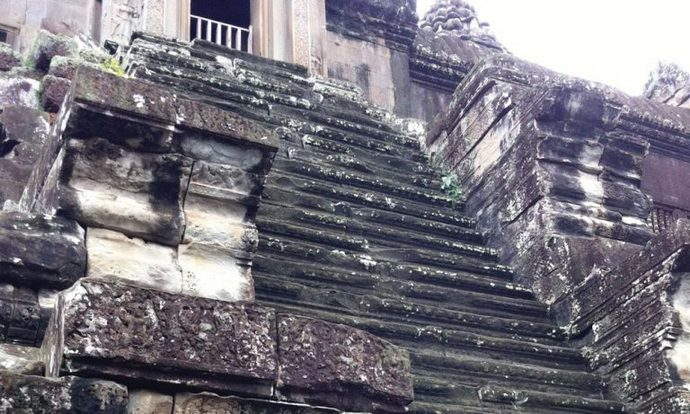 What I found to be most arresting is the unspoiled spirituality that lingers around the temple complex – a mythical energy that makes you reflect inwards into your sou and commune with the energies in the world on a different level where we understand that everything happens for a reason. When you witness an entire city abandoned by people and ravaged by nature, these questions certainly surface.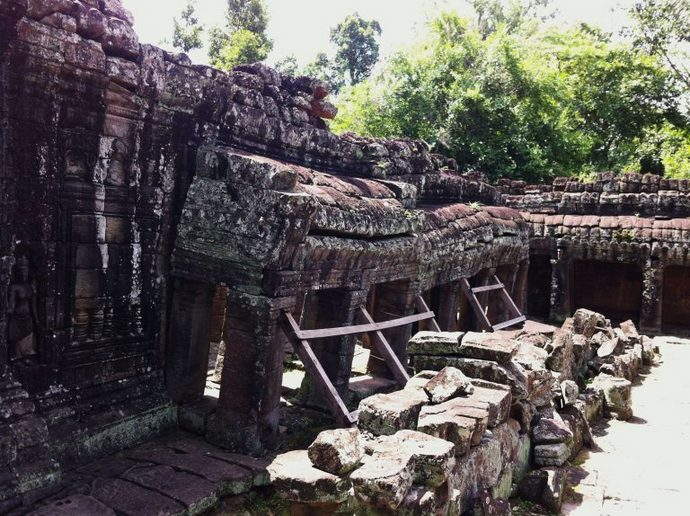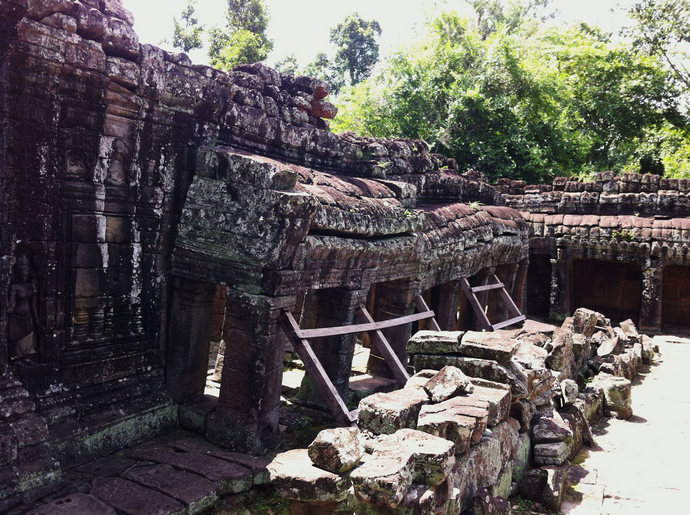 What came after a trip to the temples was a spa retreat. The spas here are wonderfully equipped to attract tourists. I recommend the Body Tune Spa, at Club Street (the main tourist hangout – this is where you can find like minded people dining or drinking and dancing the night away to live music.). The 3-hour body massage, scrub and facial treatment is absolutely out of this world. Feeling like you don't want to spend 3 hours? No problem. Get a one hour Thai Massage for 10 USD (I would recommend you change your local currency to USD when traveling to Cambodia, most expenditure is in USD although your change will be given in Cambodia currency. The value of the dollar in Cambodia is not as great as the rest of the world as of yet, hence they still peg their currency to the US Dollar). I know this is not Thailand, but the way I was thrown around, I forgot where I was.
Cambodia really is an eye opener, where the people, uninfluenced by the influx of tourists, have the loveliest of natures. The history, from the Khmer Rouge to the gargantuan temple complex, is sure to take your breath away. I cannot wait for my next trip to Cambodia. Yes I will be seeing what I have already seen, but I don't care. Anything to live the Cambodian experience once again.
Article by Krishy Mal. Follow Krishy on Instagram here to witness a day in the life of a Publisher, writer and obsessive food eater!