CHAR Restaurant, located at 363 Jalan Besar Road, has been around for a while. So you might have been there before. However, they have a spankin' new menu that's all about the flavour, you NEED to get yourself a reservation, stat.
I will start with the star of the show; the Premium Char Siew. Usually, char siew is about the blend of fat and meat. But this one is about the marbling of the fat and meat, making the succulent pieces of meat simply melt away on your tongue. The flavourful marinade used for the pork is a secret, but the methodology is more exciting – IMO. After two days of marination, the meat is slow-roasted over charcoal and sweet lychee wood, giving it its distinct smoked flavour. Another thing that makes this dish so premium: only 10 portions (150g each at $20) are available every day for dinner. One table is only entitled to one plate, and you've got to request for it when you make a reservation.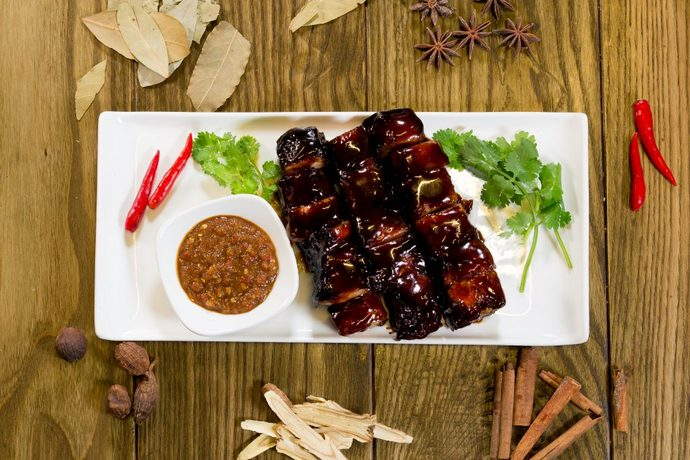 The Signature Char siew is another secret held dearly by the restaurant. But if you're like me, you're more concerned with how it tastes! And boy, does this taste good! I am not normally a fan of fatty pork belly, but the chefs here know how to pick their meat. This signature char siew is more readily available than the premium and is priced at $6 per 100g, with a minimum order of 300g.
I could smell the passionfruit prawn balls before they hit the table – that's how fragrant they were! As a huge fan of prawns, I have great expectations on how the flavour should bounce off the meat of tender prawns. The flowery, tangy and creamy texture of the sauce here coating each plump prawn was a seafood lover's heaven. Served at $22 per sharing portion.
The Black Garlic Stewed Chicken in Casserole might look like a common dish at first, but I urge you to try it. The black garlic is simply marvellous – with a very deep, almost dark sweetness that coloured the chicken and mushrooms in the dish so well! They aren't stingy with the black garlic pieces either, so gladly get yourself a plate of white steamed rice and dive in, at $15.80 per sharing portion.
Next, comes the Charcoal Tofu with Spinach and Wild Fungi, at $14.80 for one large tofu. The charcoal tofu is made in-house daily with charcoal powder. The charcoal powder is a nice addition to this tofu, which is a smooth, silky treat. The translucent golden sauce peppered with wild mushrooms are perfect for the subtle taste of the tofu.
Some other dishes you could try are listed below: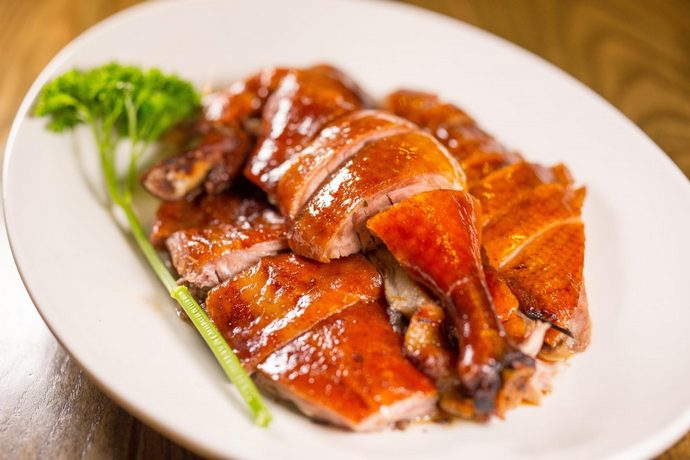 Address: 363 Jalan Besar Road, Singapore 208994
Tel: 6842 7759, 9661 3578
Operating Hours:
Open Tuesday – Sunday (Closed on Monday)
Lunch: 11.30am – 2.30pm (last order 2pm)
Dinner: 6pm – 10pm (last order 9.30pm)