Chocolate Muffins are a staple in most kitchens – here's a quick and easy recipe for delicious chocolate muffins, loaded with chips of course!
Chocolate muffins are everything to me, along with chocolate cake, and maybe chocolate brownies? Yes, there's a theme here. I often make these chocolate muffins on Sundays, so that they'll last me for the next week or 2. This recipe makes about 16 chocolate muffins – and the muffins can be easily frozen as well!
These muffins are
Double chocolate, with melty chocolate chips
Super easy; just mix wet into dry!
Perfect for weekend baking with kids
Chocolate
Obviously, chocolate is the star of this recipe! These are technically double chocolate muffins because there's cocoa powder in the muffin, and then there's a generous amount of oozy chocolate chips that melt and become beautifully gooey as you bite into them. It's delicious and messy – kids love this combination!
I've used both dark chocolate and white chocolate chips here – you can use only dark chocolate chips if you prefer. White chocolate chips melt faster than dark chocolate chips, so you might not quite get the desired chocolatey melt from the chips if you're using all white.
This recipe is different from my other recipes that use cocoa powder. Here, you'll be adding the cocoa powder to the wet ingredients first to bloom the cocoa, before making the batter proper.
Blooming cocoa powder produces a richer chocolate flavour, as opposed to using cocoa powder as part of the dry ingredients. Mixing hot liquid into cocoa powder (also known as blooming) encourages the cacao membrane to loosen from cocoa powder particles, thereby making cocoa solids more soluble and increasing their flavour.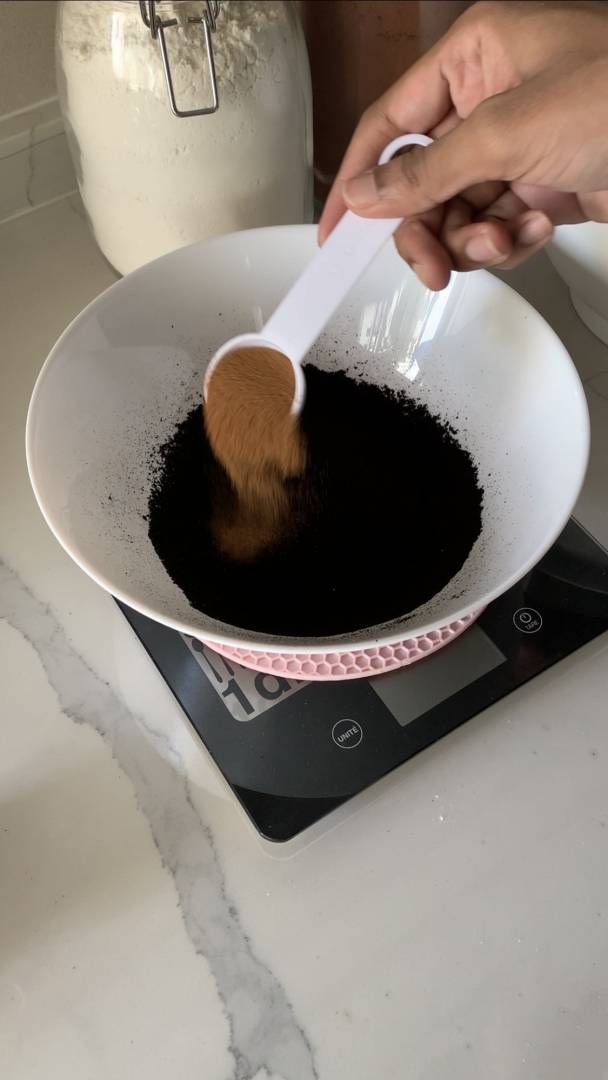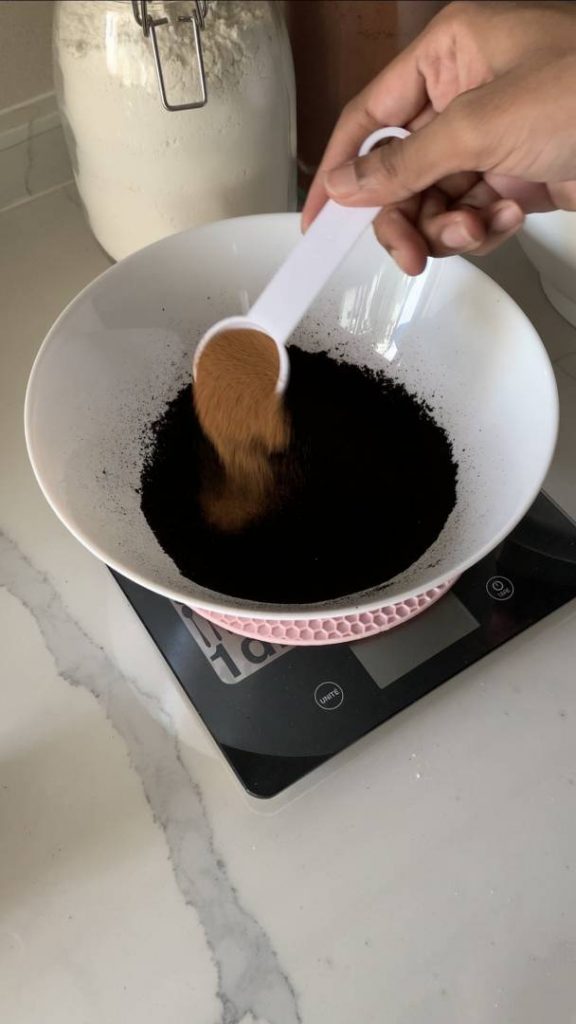 I've also added coffee to my cocoa powder before adding hot liquid. Fret not, you'll not taste coffee in the final cake. The coffee here is aimed at deepening the chocolate flavour. You can omit it if you prefer, but I urge you to try adding it!
Here's a basic chocolate cake recipe that I can't get enough of!
Chocolate Muffins Additives
Nuts, fruits, even oats! You can add pretty much anything you desire to this recipe if having chocolate chips there is not quite your thing, I once added 2 banana slices to each of the muffins before baking – the result was a rather delicious chocolate banana muffin. Walnuts and almonds are great here, while raisins are fabulous in this recipe too! However, you'll never see me include raisins in my recipes – I hate the taste of cooked raisins. I wonder if I'll change my opinion on this in the future, though I doubt it.
The Fat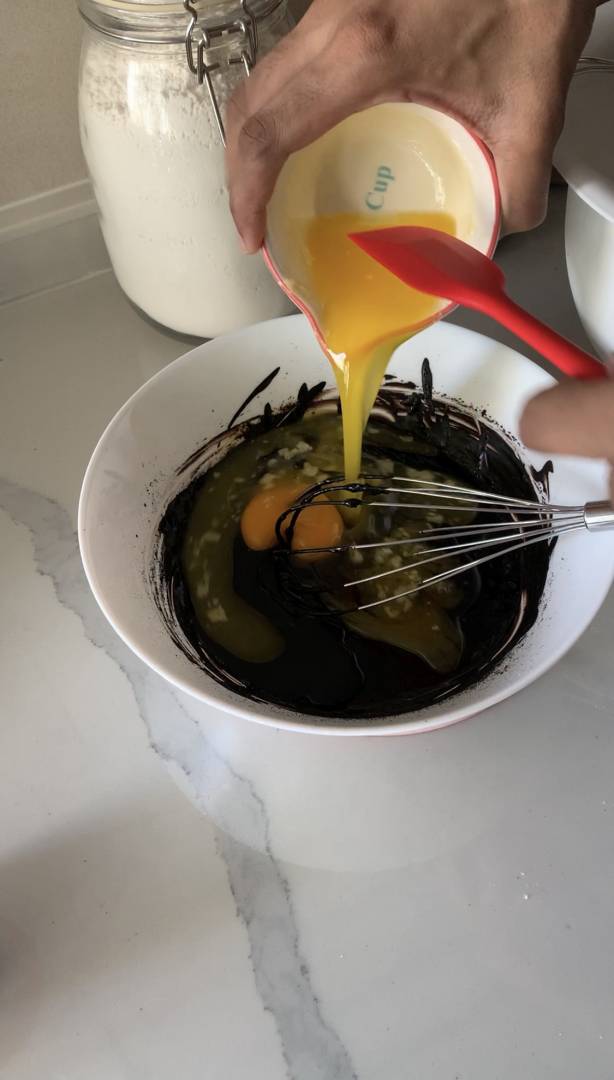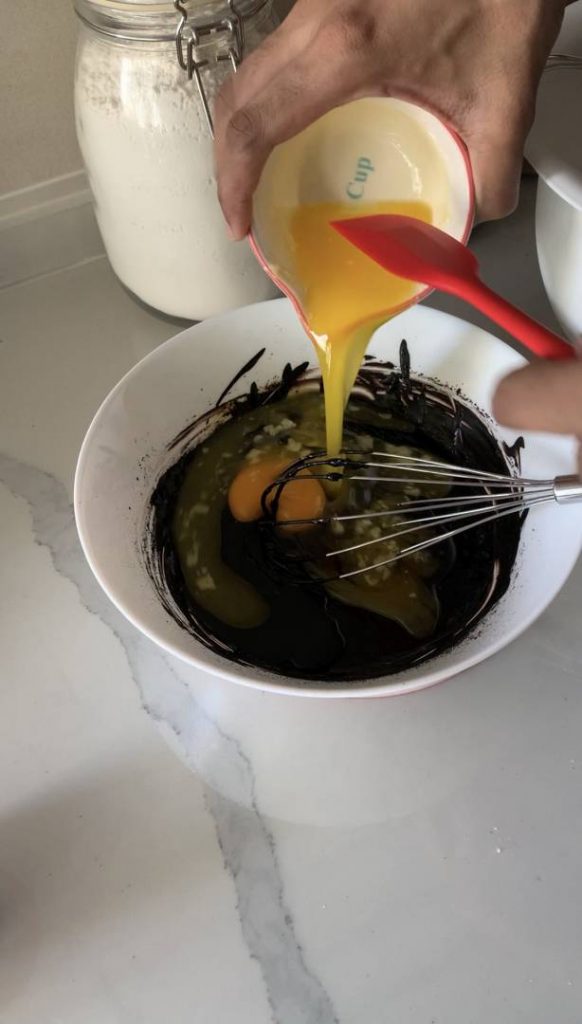 Every dessert recipe requires some kind of fat, this one is not any different. I have used melted butter here – butter lends a robust and rich flavour to the muffins. However, butter also dries out the muffin as it keeps. You can use oil instead of butter here, it'll help keep the cakes moist as it cools. Using oil also make the finished cupcakes more fridge-friendly as compared to using butter. 
Chocolate Muffins Recipe
You'll need;
260g all-purpose flour

1 ¼ tsp baking soda (bicarbonate of soda)

60g cocoa powder

½ tbsp instant coffee powder OR granules

185ml hot milk

125g butter, melted

200g dark brown sugar

200g yoghurt

1 large egg (I use 60g eggs in baking)

70g white chocolate chips

130g dark chocolate chips
You'll need to;
Melt the butter and boil the milk if you haven't already, then set these aside. Preheat the oven to 190 degrees celsius.
In a large bowl, sift in the flour and baking soda. Set this aside.
In a smaller mixing bowl (this needs to be large enough to hold all the wet ingredients), combine the cocoa powder and coffee. To this, add the hot milk and whisk until the cocoa dissolves in the hot liquid.
To this, add the butter, brown sugar, yoghurt and egg. Whisk until well combined, then pour this mixture into the dry ingredients. Whisk until just combined, about 15 to 20 seconds. Then add the chocolate chips and fold them in gently.
Scoop out the batter into waiting muffin cups, 2 ice cream scoops per muffin cup (this will depend on the size of your muffin cup though). Place in the oven and bake for 5 mins, then turn down the temperature to 170 degrees celcius and bake for another 17 minutes.
Use a skewer to check if the cakes are done, then remove them from the oven and allow them to cool for about 5 minutes before digging in! 
Notes
You can replace the yoghurt with buttermilk if you prefer. You can also use a combination of buttermilk and yoghurt, or yoghurt and milk. Do not substitute the yoghurt for milk, though!
You can add more chocolate chips to this if you prefer, but I wouldn't stretch it to more than 300g.
If you're a fan of almonds or walnuts, chop them and throw them into the batter for added crunch!