Little India in Singapore is a traveller's and local's dream – the colours, the culture and the food make up a beautiful representation of a vibrant racial group in the country. Here's a little run-down on what you can do in Little India, and what you can eat ('cos that's very important)!
Little India holds many memories for me – as a child I spent many hours walking through the wet markets with my parents, bumping into relatives. We would head to one or all of the temples along Serangoon road, then head out for lunch once the temple closed for the afternoon.
Little India to me has always been more of just a place to shop, it's a place that helped shape my worldview, that introduced me to my culture and way of life in the most delicate way possible. Our nation has gone through many changes over time, and so has Little India. Shops have come and gone, but the memories can never be erased. I was sipping on a cup of classic Bru Coffee (Indian filter coffee that is quite popular around this area) when I was thinking how I've never written anything about the place that shaped my childhood, or rather, helped it out. Here are some things you can do in Little India.
Have Bru Coffee
'Bru' is a brand of coffee that is specially made in India, and quite popular among locals here in Singapore. In Little India, almost every other store has a 'Bru Coffee and 'Filter Coffee' option – you will only know if you ask. 'Bru', the leading brand of coffee in India, is a traditional South Indian Coffee blend made of Arabica and Robusta beans. When I had this coffee in India, it was made with fresh milk, a tradition that is followed here. However, condensed milk is the preferred form of sweetener at Komalas, the place where I go for my Bru Coffee fix. I'll admit at this juncture that condensed milk beverages aren't for everyone, particularly coffee drinkers. But I urge you to give this coffee a shot the next time you land at Little India.
Introduce yourself to Indian Vegetarian food
I have said this before and I truly believe in it: I cannot enjoy vegetarian food like I enjoy Indian vegetarian food. This is not an ethnocentric statement, it's a food-lover's prerogative. Indian vegetarian food has a variety that's fit for a king, from Thosai (flat rice-flour crepes) to full thaali meals that include rice, 3 to 5 different sides, 2 types of gravies, something sour, something yoghurt, something fried and a papadam. Can anyone complain?
The food featured here is from Murugan Idli shop. Idli, or idly, is a traditional rice cake helming from South India. It's pretty bland on its own, so it's best to have it with Dhal Curry (usually). Here, they serve it with podi, which translates into powder. This powder in question is spiked with spices, sesame seeds, chilli flakes and different type of dhal, ground into a fiery powder which is poured generously over a white idly. Another must try is the Ghee Podi Thosai, though most items on the menu here are quite scrumptious.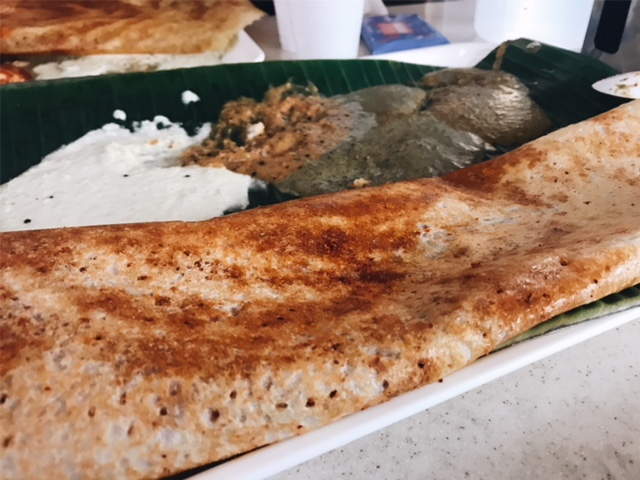 Get an Ayurvedic Massage
The word Ayurveda has been used and over-used many times. A traditional method of herbology that has spawned a million-dollar industry in India and across the world, I love Ayurveda for the fact that its practices have been kept simple and basic, regardless of its popularity. At Ayush clinic, you don't just book a massage with a skilled therapist, but a consult with a qualified Ayurvedic doctor, too! Ayurvedic Doctors are trained to advice patients on the benefits of this ancient Keralan practice of using herb-infused oils to heal ailments. After the consult, the doctor will assign you a therapist and a prescription (considering you have something that needs to be addressed).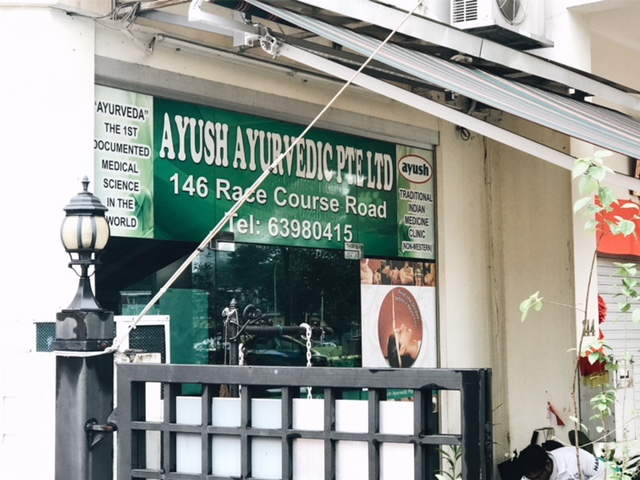 Go to the wet market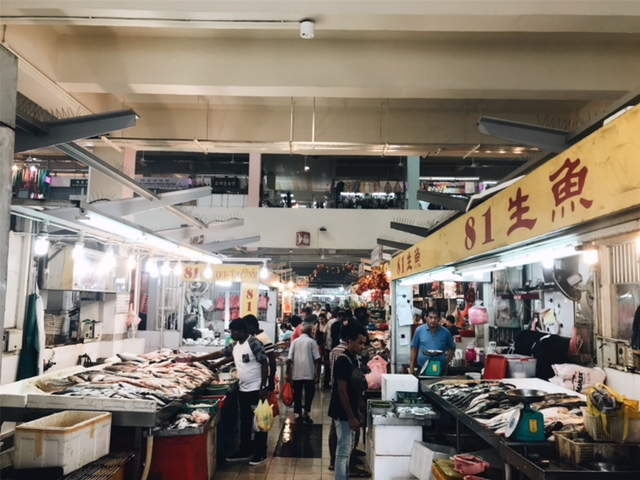 The wet market in Little India, also known as Tekka Market, is an institution of fresh food that has stood the test of time. Locals are very familiar with this centre of attraction at Little India, having stopped by here at one point or another for fresh produce to cook with and Briyani to savour after the strenuous shopping. The wet market doesn't just have a bevy of fresh fish, chicken, goat and seafood, but also has stalls dedicated to selling banana leaves, on which traditional South Indian meals are served. There is also a new store dedicated to those seeking more international vegetables, including courgettes, zucchini, kale and other such produce normally found at Cold Storage.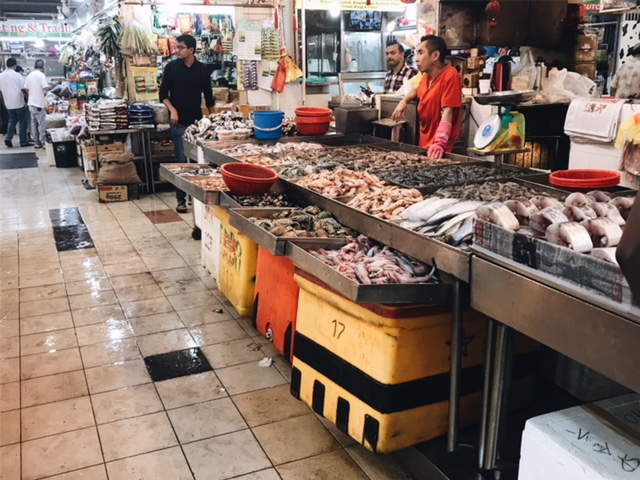 There are also dedicated spice shops, selling a behemoth of spices from whole to ground. And the biggest draw here? The affordability of it all.You can also get homemade spice blends (curry masala or powder) here, other than the type that has been processed in factories. The 'loose' masala found here carries more robust flavours, though it won't last as long as the pre-packaged variety.
Taste Soup Kambing at Tekka Market
Tekka market has 2 sides – the wet market and the food centre. The food centre here is unique to the type of people who run the stalls. Essentially, the food centre is divided into the Chinese food section where you can get the famous Whampoa Prawn Noodles with Soup, and the Indian section where you can get prata, murtabak and a tantalising briyani with a good chunk of curried chicken leg. I try to avoid getting the maggi goreng from here, simply because the stall owners OD the colouring – my plate of noodles literally glow red when they arrive and that sort of puts me off having more than 2 bites.
Shop for flowers
Flowers are a very big part of worship and culture for Hindus. You'll be hard pressed 
to find a Hindu household without at least a small altar located somewhere in the house. Hindus buy flowers for deities in the Temples, at home and even to adorn their hair (this is just for the women). The scent from the different flowers can perfume the home quite delightfully.
Visit Mustafa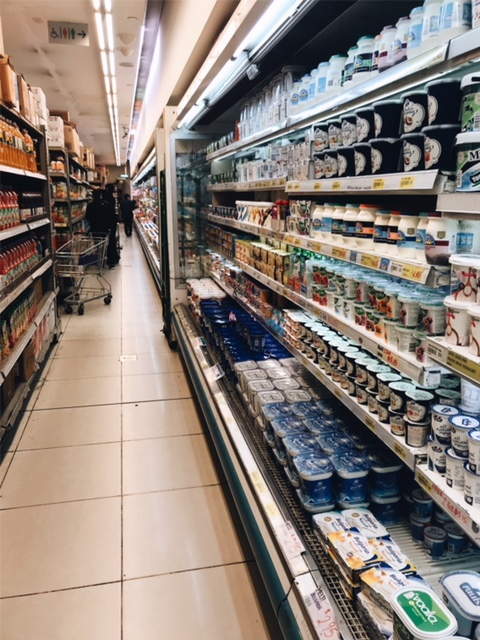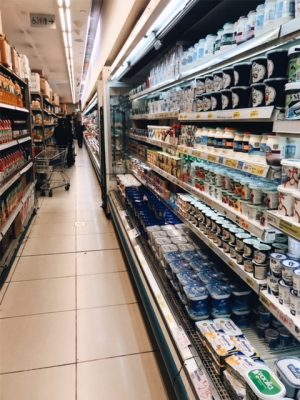 Visiting Mustafa is a must when at Little India, though many have a love/hate relationship with this place. Personally, I cannot quite decide how I feel. I head to Mustafa to get what I need when I need it, then complain about the complicated process of checking my bag in before I go, the long snaking queues, the lack of organisation and the staff who can never point me in the right direction of anything I need.
The 24/7 timeline at Mustafa is what makes it so attractive for many as people can go in anytime they choose, making Mustafa the perfect place for a bit of midnight shopping (though I start dozing off at 10, therefore know nothing about it).
Instead of looking for the usual stuff at Mustafa, seek out the unusual – such as Camel's Milk, or Squid Ink Pasta. Mustafa carries a range of products for the old and young, local and foreign. Plus, they have literally everything.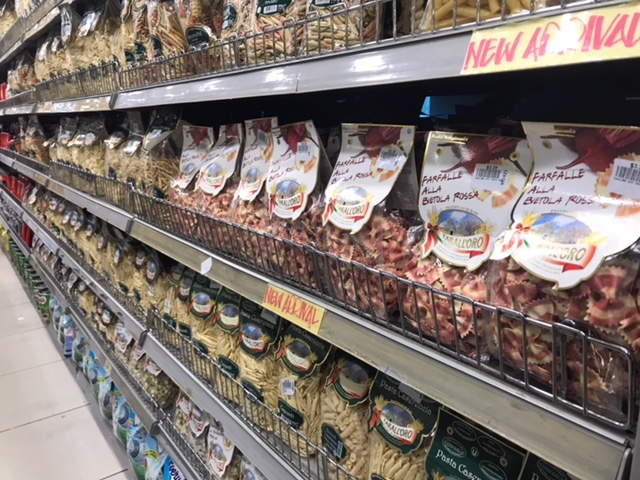 Visit a temple
There are 3 temples along Serangoon road, each built for a different deity from the Hindu religious pantheon. In general, avoid these temples on Fridays as they can get quite busy. But go forth and explore on other days, particularly when they serve warm coffee and temple food. You can get quite a variety of vegetarian food, depending on which temple you decide to visit. Some rice dishes include Tamarind Rice, Curd Rice or even vadai, a crispy, savoury doughnut created for the worship of Lord Hanuman (at Sri Srinivasa Perumal Temple). Before going in though, remember to wear garb that covers your shoulders and below your knees. And leave your footwear outside the property.
Almost every Indian in Singapore will have an anecdote to share about little india, having traversed through this part of town for one thing or another. I've listed above everything I thought made Little India unique to me, and what keeps me going back for more (with hoards of friends who have never set foot in Little India). I have many memories here, and I urge you to visit Tekka to create your own, too. See you at Little India – I'll probably be at Komalas drinking a cup of hot Bru Coffee.