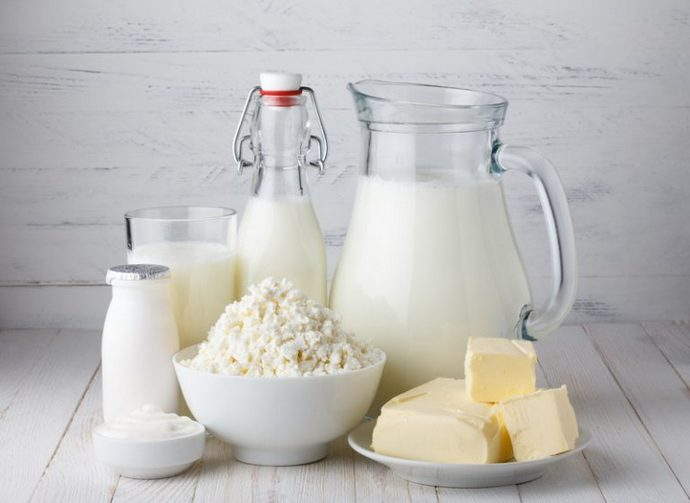 You find them everywhere – in appetisers, main courses and desserts. Here's your know how into the world of Dairy! Dairy products make up such a huge part of our diet that it is almost impossible to go on without knowing more about them. This food item is simply not given its due credit! Milk and other milk-based products like yogurt and cheese, pack a mean punch of nutrients that helps to maintain our body's health both inside and out. So don't cross out dairy from your meals just yet!
Fattening Myth
Weight watchers often make the boo-boo of avoiding milk because they believe it to be fattening. However, studies have shown that those who take in an appropriate serving of dairy products daily lose more weight than those who do not (over the same period of time). While further research needs to be done to pinpoint the exact reason for this, you know that drinking milk keeps you full for a longer period of time, so it suppresses your appetite and prevents you from overeating. If you are still concerned, you can always opt for the healthier version of skimmed or low-fat milk.
Bones and Muscles
Milk contains a significant amount of calcium (of course, this has been proclaimed and publicised as the only important nutrient in milk, which is not true) —important for healthy bones and teeth. The high protein content in milk is food for the muscles, while potassium levels help maintain healthy blood pressure in the body, not to mention strong teeth (although this one is a no-brainer).
Hair and Skin
Milk and other dairy products work magic on your hair and skin because they contain lactic acids, amino acids and vitamin A – all of which are beneficial for our skin (Queen Cleopatra took milk baths not for nothing!). Furthermore, vitamin A also helps us to maintain normal vision.
Do you know that besides eating or drinking dairy products, you can also utilize dairy products for a more radiant look? Slather on a yogurt facemask to prevent premature aging, reduce discolouration and fight acne. Mix yogurt with oats for a natural skin exfoliator or add lemon juice to yogurt and apply it on your scalp to get rid of dandruff and soothe an itchy scalp. Yogurt can also be used as a natural hair conditioner.
Endless Wonders
Yogurt can prevent bad breath and having some milk before hitting the drinks can prevent hangovers because milk coats the lining of your stomach, limiting the amount of alcohol absorbed into your blood. Let's not forget that a soothing glass of warm milk can ease stress, too.