Dan Ryan's is a timeless classic along the stretch of orchard road, nestled within the quieter depths of the busy street. During my stay at Hotel Jen a few weekends ago, I had a special experience of dining here.
Read more about my stay at Hotel Jen Now!
Dan Ryan's is no new player to the block, and no they did not pay me for this review. I happened to head there because I had never been there before! Judge me all you want, I am still very sure there are people out there who are just like me; they too have no idea Dan Ryan's exists. So this article is for those people.
Starting with Sweet Potato fries and Chicken Tenders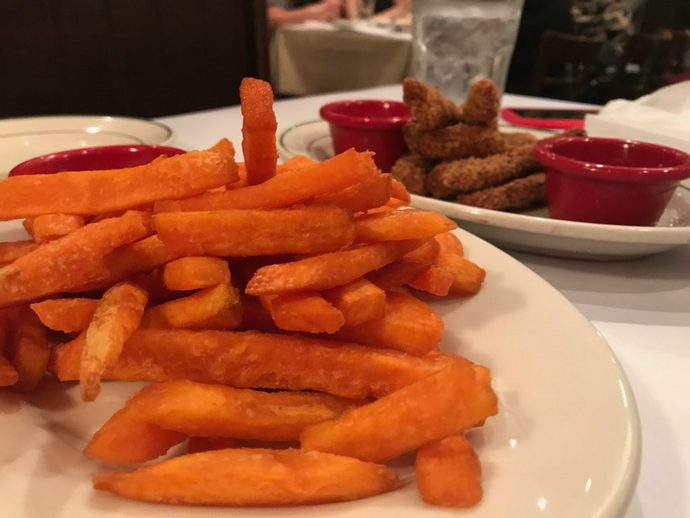 Dan Ryan's has very large portions of food, so I would propose ordering with the intention of sharing. My friends and I (3 of us in total) had plenty of trouble finishing our starters, and we immediately regretted ordering 2 mains. But hey, greed always finds a way, no?
There are many places that do sweet potato fries, but the ones here were made extra special with a homemade cilantro – sour cream dip. The fries were freshly fried, and warm. Crispy on the outside, perfectly steamed and soft on the inside and no additional seasoning or salting – what you see is what you get.
I am a big fan of chicken tenders, and these passed the test with flying colours. These tenders were made with the inner fillet from the chicken breast, hence they were slim and almost like fries. Imagine a perfectly herbed, crispy, crumbly golden crust adorning the outside of the chicken tenders. Then, the flesh – moist and stark white. It was almost romantic. Okay no, it wasn't, I just really like chicken. The chicken strips were served with a special apricot dipping sauce and grain mustard.
Pork Ribs
The folks at Dan Ryan's are known for their delectable ribs, and they did not disappoint. Bearing in mind that I had visited with a friend who used to work here many years ago, the ribs were still as perfect as they were all those years ago. Her words, not mine. The ribs were soused generously with a special barbeque sauce. The meat was tender and came off the bone with ease, and there was a flavour party on my tongue when the bits of pork hit it.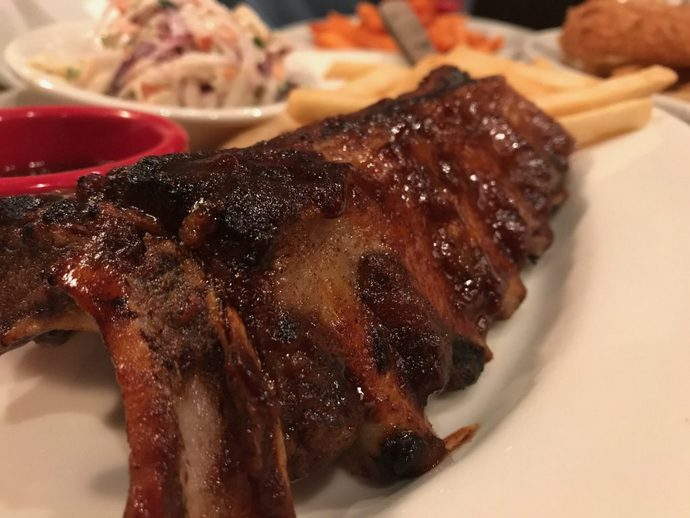 Fish and Chips
I had voted to order this one. I am a very big fan of Fish and Chips since being a child and order this dish whenever possible. This could be because as a child, I always ended up eating Fish & Chips at Swensen's with my family. We would head to the one at the airport, and my mother would cut the fish into small, bite-sized pieces for me. But I digress – the fish here was a very large slab of fresh white meat coated generously with panko (Japanese breadcrumbs) and served with a side of homemade slaw, freshly fried fries and homemade cajun mayo.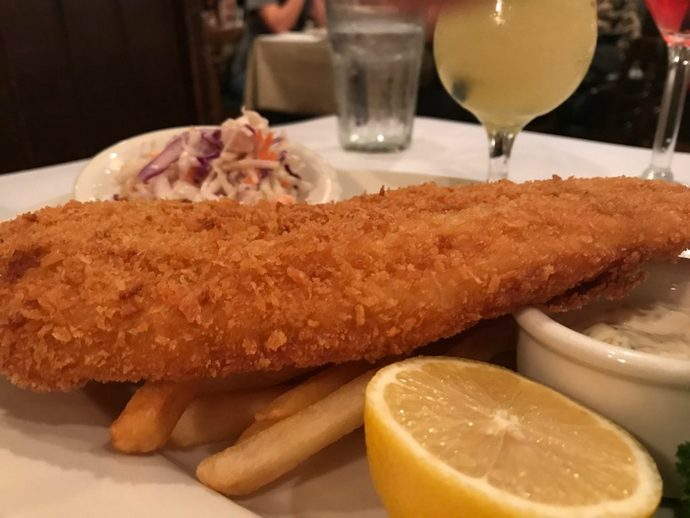 Happy Hour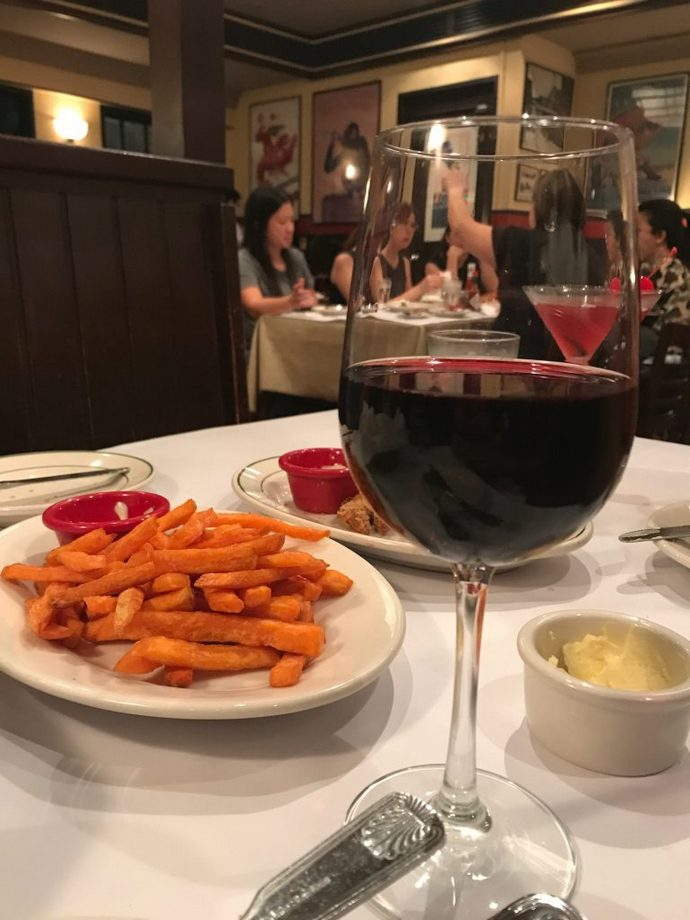 I love a good happy hour, and the folks at Dan Ryan's (4 to 8 pm) don't skimp on theirs. Their house-pour red wine was excellent.
I have developed a thing over the years for American Diner type places. Dan Ryan's Chicago Grill is everything that you can hope to get out of an American diner in Singapore – great ambience, delicious grub and alcohol! The next time you're looking for a place to eat that isn't the usual on the stretch of orchard road, Dan Ryan's is where the shizz is.
Check out my review of The Beast, another American Diner I love!