What comes to mind when you think of Dubai?
Luxury, luxury and oh yes, luxury. Dubai is a classic tourist destination where travellers head to unwind, get a tan, frolic in the beaches and cinch business deals at the same time. A cosmopolitan city in every sense of the word, Dubai is not very different from Singapore in the aspect that its completely and undeniably citified, with the entire landscape and clichéd concrete jungle held up and standing with the largest migrant population in the world.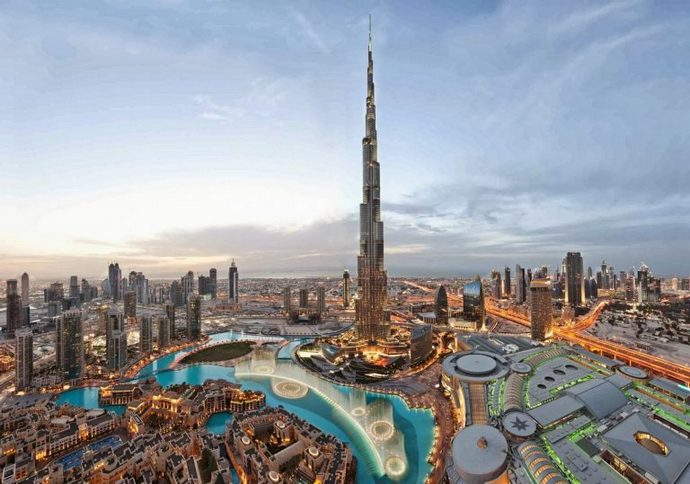 The Dubai Burj Khalifa
Dubai is the crowning jewel in the larger conglomerate of Ajaman, Sharja and capital Abu Dhabi (sex and the city, anyone?), among others. The week works differently in Dubai, with the weekends being Friday and Saturday. This knowledge will come in handy when hanging around town.
Get Around
The best option for travellers would be to hail a cab, even though Dubai boasts the best metro (train) system in the UAE. Spotting a taxi can be fairly straightforward, while most cabs can be found at taxi stands of malls and hotels. Trains are well connected, with 2 lines catering to the city core and surrounding areas. Taking the bus might be a fair option, as it is one of the more cost effective ways of getting around the city. Renting cars are relatively popular in Dubai as well, however most agencies rent out cars with drivers. It is important to ensure that your driver knows his way around the city as well. A unique aspect of this city is the boat, or abra, rides that offer stunning views of the city.
See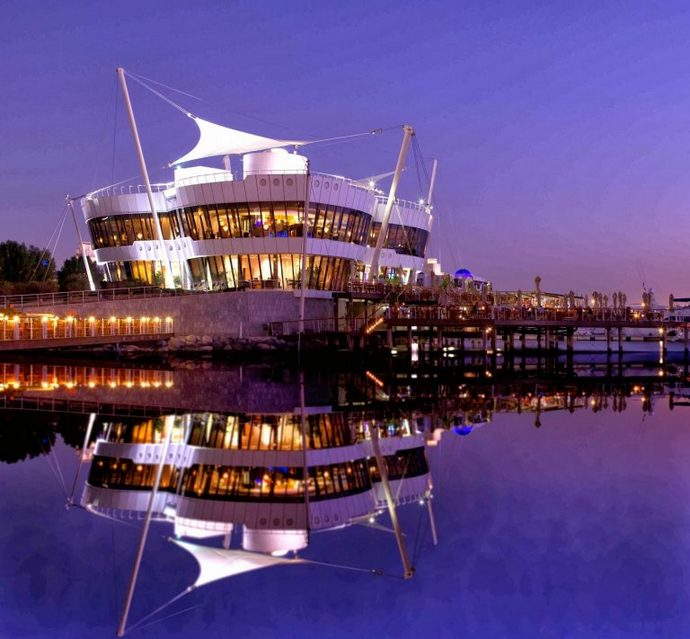 The Dubai Creek
The Old and Modern Dubai sit comfortable around each other and welcome tourists openly. Old Dubai is where you can head to get a real sense of the history of Dubai, the strength and tenacity of a desert city and its development over time. All this and more can be witnessed at the Dubai Museum, along with the largest mosque in Dubai, the Jumeirah Mosque. There are a number of souks surrounding the area as well, and exploring them would be worth if you are looking for take-away items such as inexpensive tourist t-shirts and unique handicrafts.
Do
The adventure never ends in Dubai. A string of attractions include the desert sport activity, desert bashing. This essentially involves a crazy dash of sand dune surfing in the desert on a jeep, ending in a lavish dining experience. This is quite an experience for any who are intending to explore the destination to its fullest. The sea is also a great place to hang out, with unexpected yet ravishing white sandy beaches and clear waters.
Dubai is a treat to the senses and not a destination to be missed. Emirates operates 42 flights a week out of Singapore: 28 flights a week to Dubai (21 non-stop, seven via Colombo), as well as seven flights a week each to Brisbane and Melbourne. On 1 December 2012, Emirates became the first carrier to offer a permanent Airbus A380 service on its Dubai-Singapore route allowing passengers in Singapore to enjoy the widely admired and popular aircraft all the way from Singapore into much of Europe that includes Amsterdam, London Heathrow, Manchester, Munich, Paris and Rome.
All Images Courtesy of Emirates.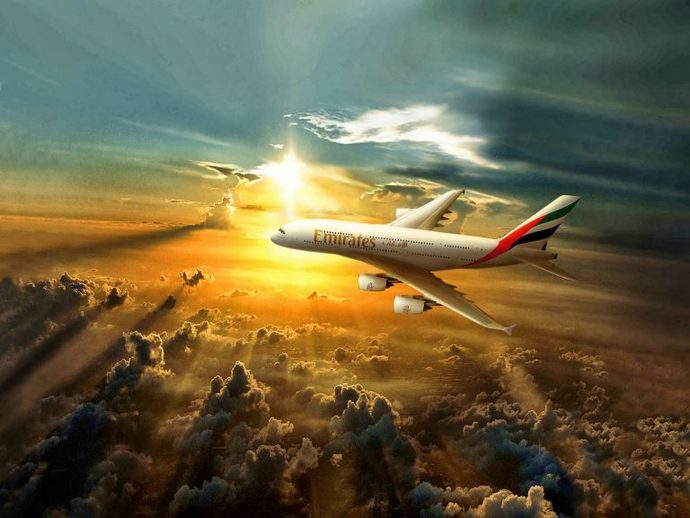 The Emirates A380