Diamond Kitchen's classic Malaysian-Chinese inspired cuisine still has mouths watering. Here's a peek at their Mother's and Father's Day Set Menus, and their delicious classics!
I am a huge fan of Diamond Kitchen. I remember going for a tasting there in 2014, back when they had only one outlet at Marine Parade. It's faaaaaaarrr I know, but very worth it. The Gan Xiang crab I had back then was still swimming in my conscience; the amalgamation of flavours, the spices melting into one another in such smooooooth seduction. So you can imagine I jumped at the opportunity when the tasting for the new outlet presented itself.
The Gan Xiang Crab was thankfully still on the menu, along with classics such as the Champagne pork ribs. However, there are a few new additions to the menu that make you want to return to Diamond Kitchen (again, and again…). While these items are exclusively available for Mother's and Father's Day promotions, they don't require a celebration to be savoured!
5 Step Diamond Kitchen Duck Rice
Every now and then, there comes a dish that only the most established chefs can pull off. The Diamond Kitchen Duck Rice is one of those exclusive dishes. The 5 steps involved in this dish take three days to complete: roasting, air-drying, steaming, deep frying and finally pan-frying. The pan frying helps to give the glutinous rice a crispy finish, while keeping the sweet shreds of duck meat all juicy and tender. I am not a fan of duck, but this dish is something I would help myself to.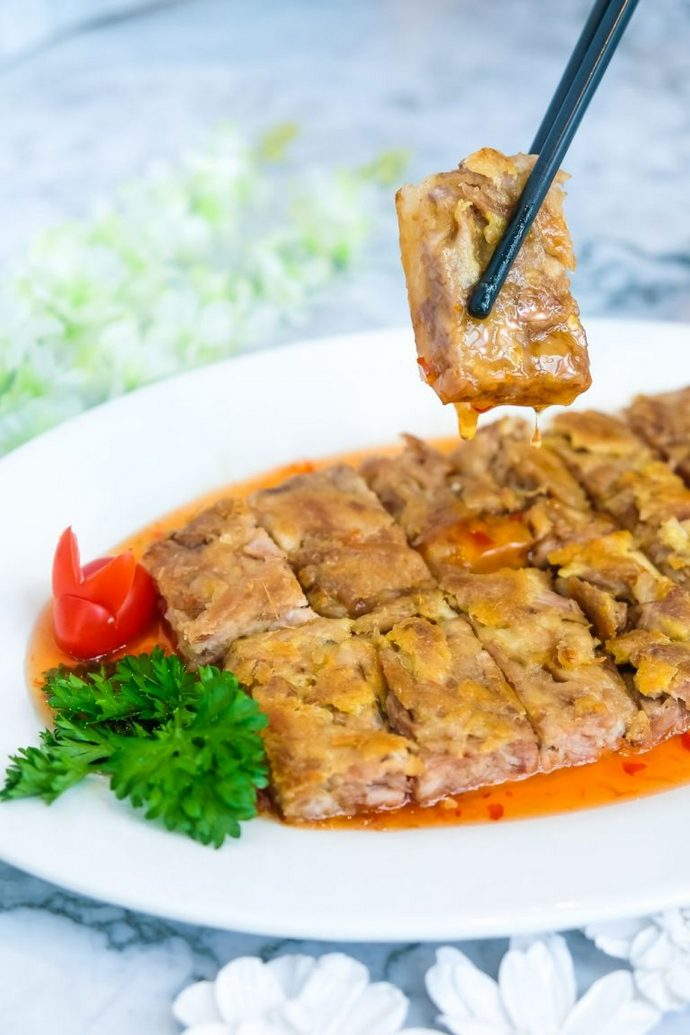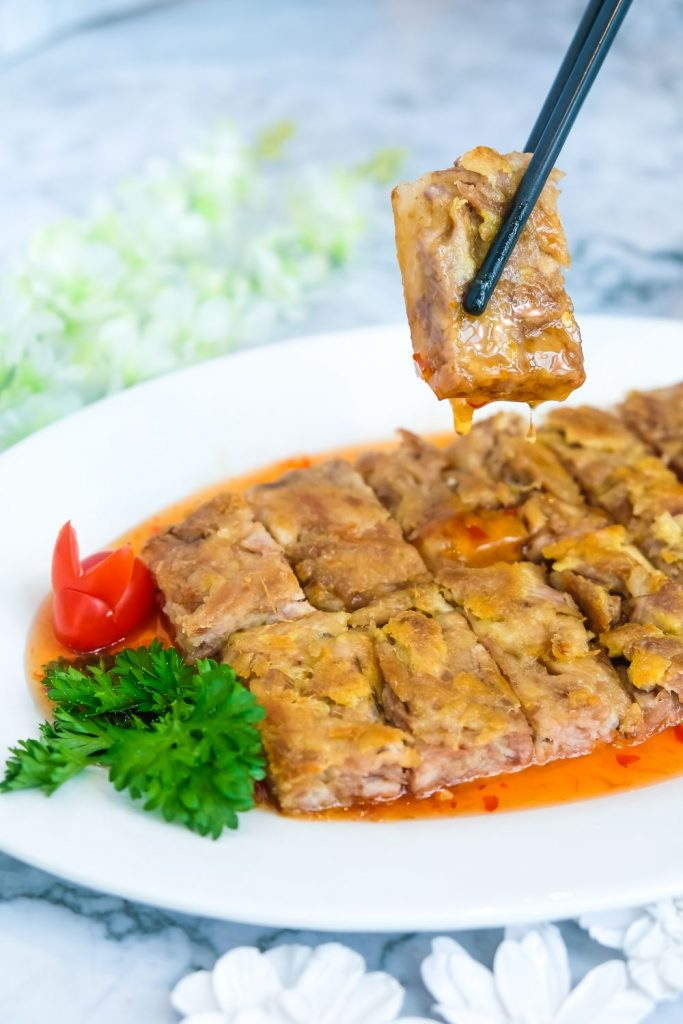 Crispy Fried Potato Slices with Salted Egg Yolk
If there ever was an addictive dish, this one is IT. So, we all know the fuss about salted egg yolk everything (I draw the line at Salted Egg Yolk Ice Cream). The glorious thing about these crispy, crunchy yet tender potato slices is that they are made fresh in-house. If you get a bit of chilli padi when munching on those, then there's no stopping the flavour party on your tongue. Unlike other equivalents, this dish is not swimming in salted egg yolk sauce. Which is a very good thing, if you ask me.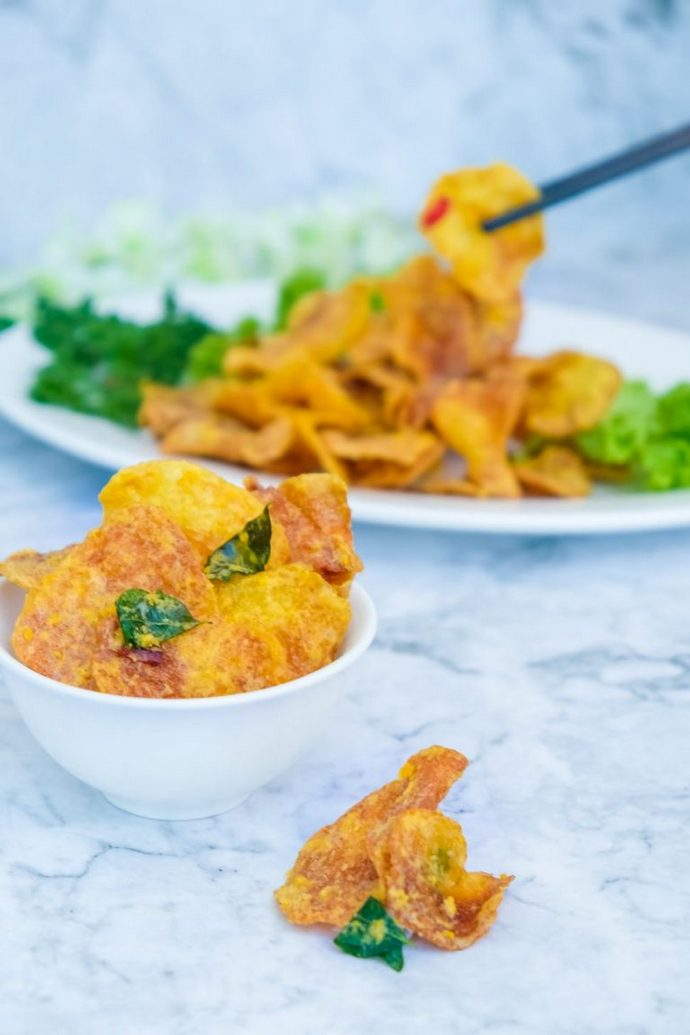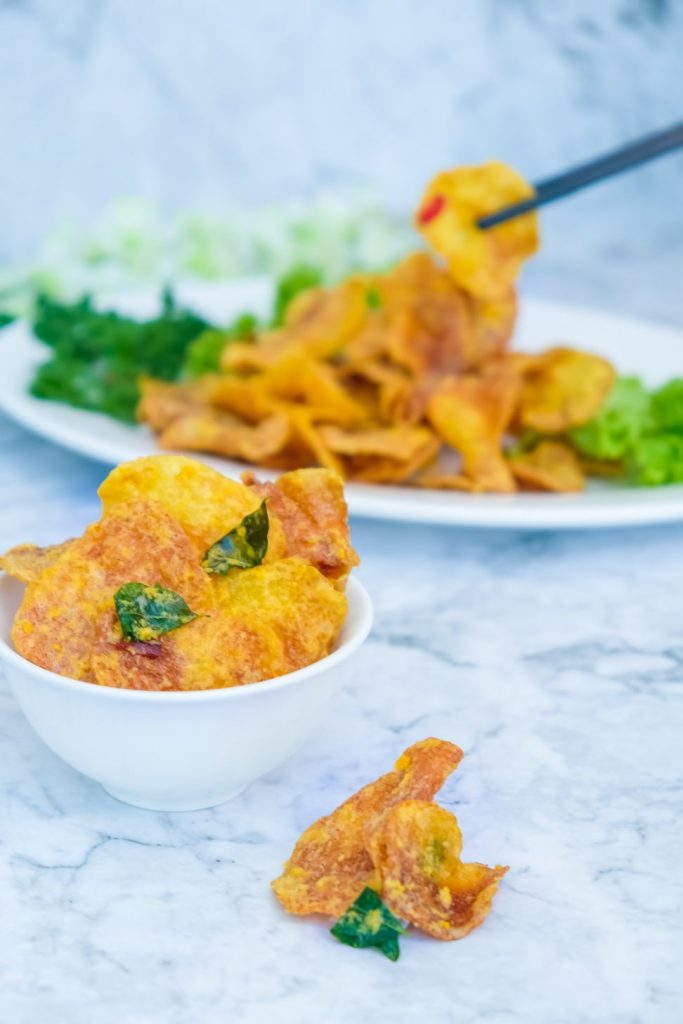 Signatures
Diamond Gan Xiang Crab
We all know and love Chilli Crab very much. That's just part of our heritage as Singaporeans who love crab, but what about Gan Xiang? I only ever had this type of crab once before this, and that was at the Diamond Kitchen in Marine Parade. They do this (rather finicky) dish very well here. The crabs are juicy and enormous, and coated so thickly with the Gan Xiang rempah that I will never judge anyone who licks the paste off the crab shells. 'Gan Xiang', a Malaysian spice blend, is made with curry powder, dried chillies, dried shrimp and a host of other spices that come together in a fiery, salty paste. The Gan Xiang here is no doubt made in house by the talented Malaysian chefs. It complements the sweet meat of the Sri Lankan crabs so that you'll be fighting for the last claw.
Sauna Prawns
The Sauna Prawns here are a testament to how fresh the shellfish used actually are. Live tiger prawns are first laid on hot stones, then bathed in a proprietary herbal stock, covered and steamed for just the right amount of time to cook them. Then, these prawns are served with lots of love and some sambal belachan that can set your tongue on fire. You won't complain though, because again like the crab, sweet and spicy come together in a delicious collision. The tender, robust flesh of the prawns easily slide out of their encasing shells… and of course, even easier they are to eat.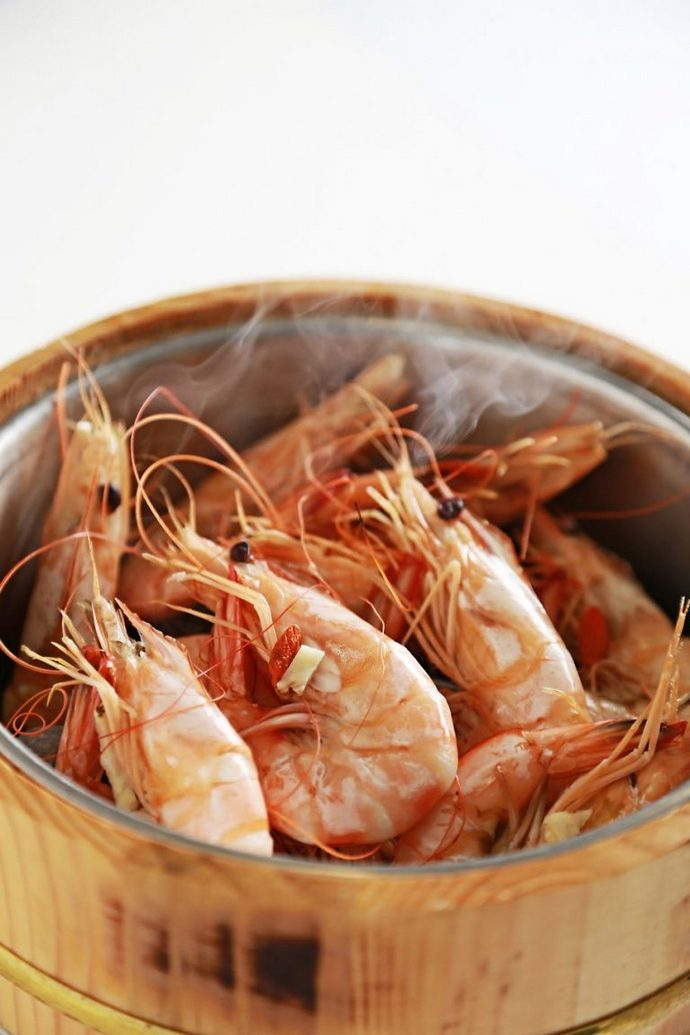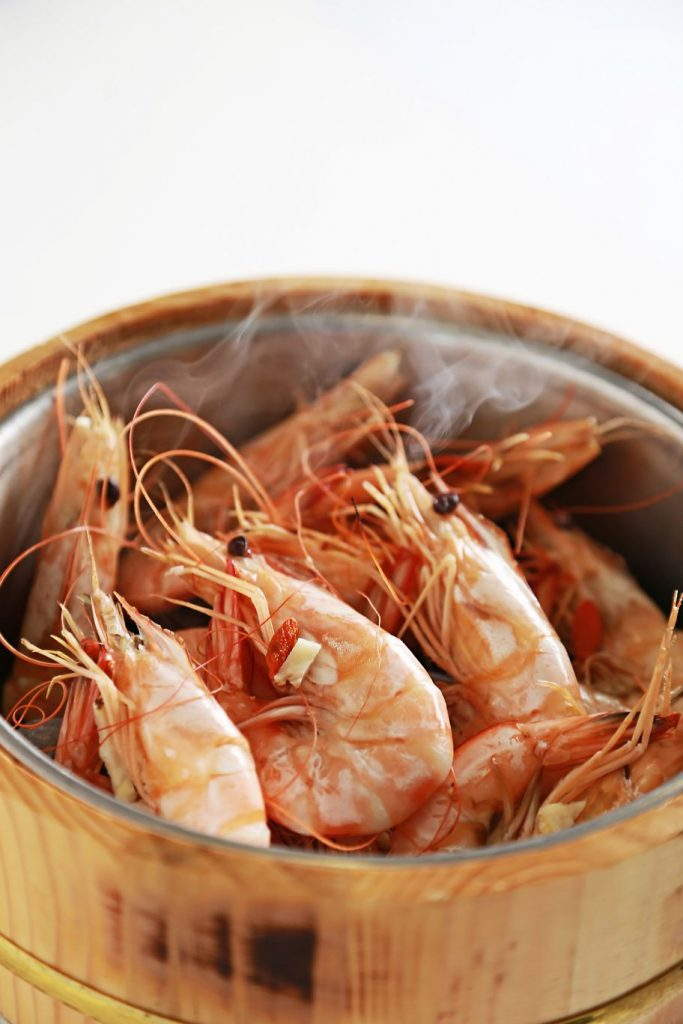 These and several other dishes wait for eager foodies at both Diamond Kitchen Outlets. The Mother's and Father's day sets range from $288++ (4 to 5 persons) to $888++ (8 to 10 persons) and together with the new dishes, are available from 1 May to 19 May 2019 and 1 to 20 June 2019 at both Marine Parade and Science Park outlets.
Website www.DiamondKitchen.com.sg
Facebook www.facebook.com/DiamondKitchenSeafood
Science Park I
Address 87 Science Park Drive, #01-01 Oasis, Singapore 118260
Tel (+65) 6464 0410
Operating hours 11am – 2.30pm and 5.30pm – 10.30pm, daily
Seating capacity 300 pax (including private rooms)
Private Rooms 2 private rooms seating up to 14 pax each; 40 pax when combined
Corkage $20
Payment Cash / NETS / Visa / MasterCard / AMEX
Parking Public parking lots at Oasis
Marine Parade
Address 5000F Marine Parade Road, #01-22/23 Laguna Park (condominium),
Singapore 449289
Tel (+65) 6448 0629
Operating hours 11am – 2.30pm and 5.30pm – 11pm daily
Seating capacity 180 pax
Corkage $20
Payment Cash / NETS / Visa / MasterCard / AMEX
Parking Visitor parking lots at Laguna Park