Easter weekend is just around the corner! Looking to celebrate it in style? Head down over to Capella, where they have a whole fun-filled easter weekend lined up for you and your family.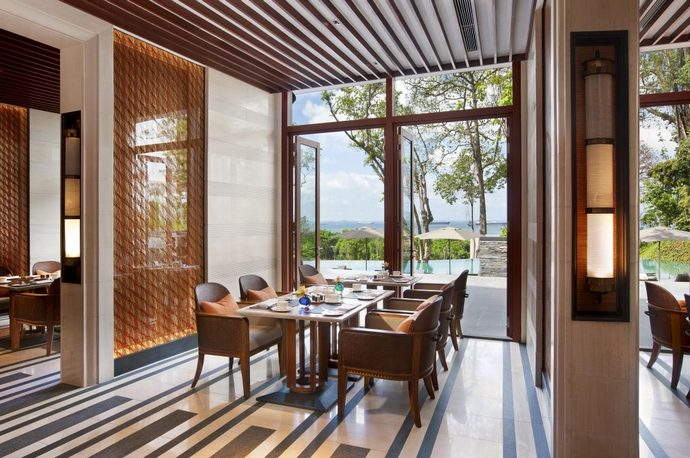 From the 14 to 16 of April, Capella is throwing its (pretty cool) doors out to all who'd like to skip around and join in the colourful festival, children included. I have had the wonderful pleasure of staying at Capella a while ago, and I take every opportunity I can get to tell everyone that it was an experience unlike any other. The Capella island resort transports you to a whole other world, you can easily forget you're in Singapore! Not only are the great in luxuriating you in the delights of island life, they have a slew of world-class gourmet foods to tantalise your tastebuds, too!
Capella Easter
Capella's enticing hotel package for easter, over the easter weekend (obviously) is designed to encourage you to spend time with the ones you love the most  – family. From S$1,000++ per night in the Capella Suite or One-Bedroom Villa (this is the one I stayed in, and I can tell you its worth every penn), guests can take part in Capella's annual Sunday Easter Brunch, enjoy complimentary buffet breakfast at The Knolls (for a family of 2 adults and 2 children) and get a $100 nett resort credit that can be used in the establishments spa and dining outlets.
If you're not looking to spend the night at Capella, you can always join in the fun on the 16th of April, for Easter Sunday, as part of their Easter Sunday Brunch. Diners will be thrilled by a bustling marketplace with love food station and a hearty spread of fresh seafood, gourmet meats and specially made desserts. The event's crucendo is the love presentation from Chef Olivier Rodriguez, who will be bringing diners into the world of delicious Mediterranean food!
The children (and adults, if the adults were like me) will never be bored at the brunch, which features entertainment such as magic shows, face painting and easter egg painting. And of course, what's easter without an Easter Egg Hunt?
Prices for this thematic brunch, on 16 April 2017 12:30pm to 3:00pm, start from S$188++ per adult and S$78++ per child.