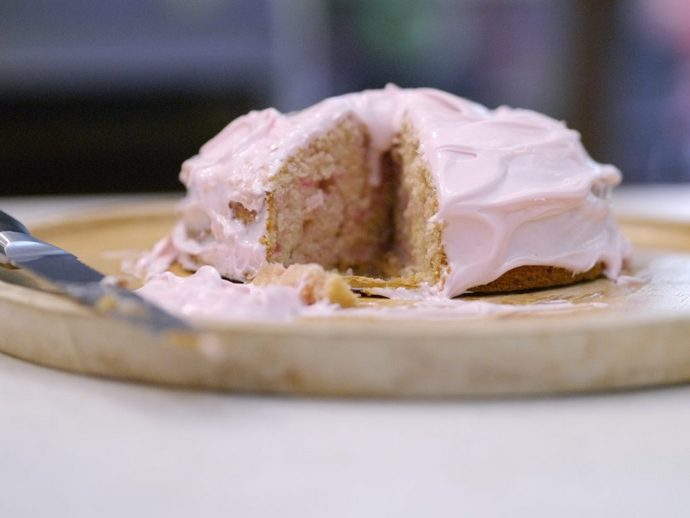 This cake is simply too easy to make and too easy to eat. The icing used here is ready made cream cheese frosting from Pillsbury, with a dash of red colouring.
Ingredients
85g Unsalted Butter
85g Cup Sugar
1/2 Tsp Vanilla Extract
1 Large Egg
95 Cup Flour
1/8 Tsp Salt
1/4 Tsp Baking Soda
2 Tbsp Coconut Milk
1/4 Cup Rasberry Coconut Yoghurt
Method
Preheat the oven to 170°C. Grease and line a 6" round cake pan.
In a bowl, beat the butter, sugar and vanilla together until light and fluffy. Then, add the egg and beat until well combined, about 15 seconds.
Whisk together the flour, salt and baking soda. Add half of this to the batter and beat lightly, on low speed. Then, add the milk and the remaning dry ingredients. When the mixture is coming together, add the sour cream.
Pour out the batter into the pan and smoothen it out (this will need some coaxing) and bake for about 30 - 40 mins, though you must start checking at the 30 min mark - different ovens tend to distribute heat variously.
Once cooked, let the cake cool on a wire rack and then remove from the pan.
Top with frosting of your choice and serve with tea!
https://thecraversguide.com/easy-raspberry-yoghurt-cake/
Copyright belongs to thecraversguide.com.