Fish in sweet sauce is a delightfully Thai combination of sour, sweet and heat in one very delectable dish. A moreish dish that you'll want to finish in one sitting.
Hello, my Thai food lovers! Get ready to spice up your kitchen and take your taste buds on a wild ride with our Thai sensation, Plaa Priao Wan (ปลาเปรี้ยวหวาน) – a dish that's as sweet as a Thai sunset and as tasty as a beachside barbecue (in a Thai beach, of course)! Plaa Priao Wan (ปลาเปรี้ยวหวาน) is a Thai street food dish known for its sweetly sour taste profile. The locals generally have this as a mid-afternoon snack with a bit of rice.
Plaa Priao Wan is all about harmony in flavours, with a little bit of tang, a touch of sweetness, and a kick of heat – Thai style! We're talking tender fish fillets, gently cooked until they're melt-in-your-mouth perfection, and then smothered in a magical sweet sauce that'll make you dance in your seat.
Whether you're a Thai cuisine aficionado or a curious kitchen adventurer, this recipe is your ticket to flavour paradise. Usually, they make this dish with Plaa Tuu, which is Thai Mackerel. But I'm not a fan of this fish, so I made some modifications.
Frozen Nile Perch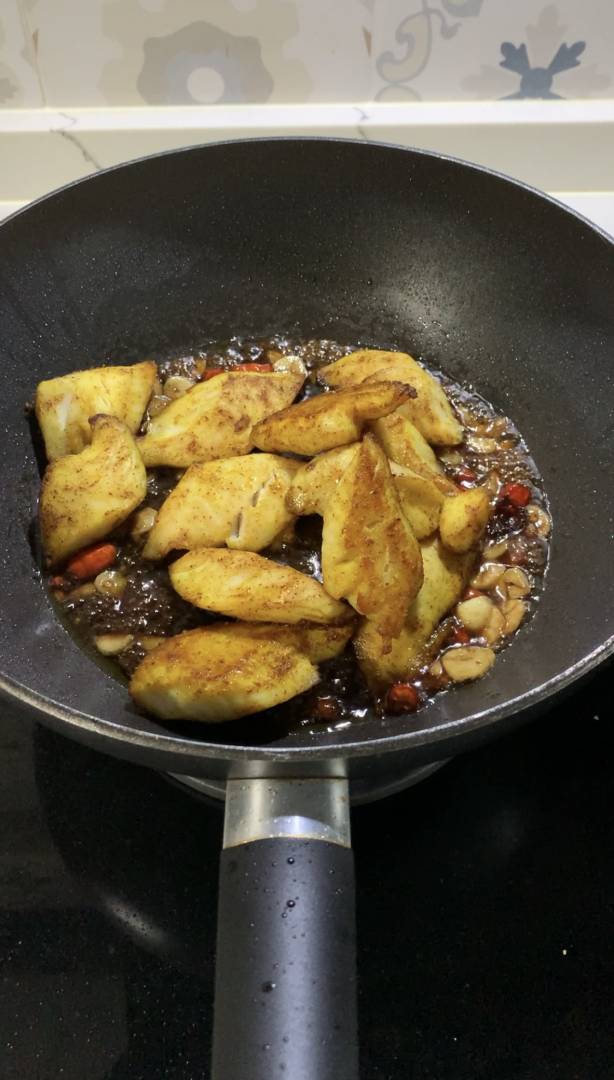 I am a big believer in frozen fish, as it's convenient and easy to use. Not at all dissing fresh fish buyers, but I just don't have the time to go to the market every time I want to make a fish dish. My freezer is my mini-market, and this fish is a good find.
Nile perch, a fish that hails from the majestic waters of Africa's iconic Nile River, offers a melt-in-your-mouth texture. Picture delicate flakes that effortlessly fall apart, ensuring a tender and succulent experience that will leave you craving more.
But it's not just about the texture; the flavour profile of Nile perch is something truly special. With its mild and slightly sweet taste, this fish acts as a perfect canvas for absorbing the vibrant Thai flavours of the sweet sauce. The Nile perch comes packed with lean protein, omega-3 fatty acids, and essential vitamins and minerals, this fish is a healthy choice that supports heart health, brain function, and overall well-being.
If you're vegan or vegetarian, then you can replace the main protein in this dish with something that's more favourable. However, it's best to note that protein substitutes such as Tempeh have their own flavour profile, and the final outcome might be slightly different.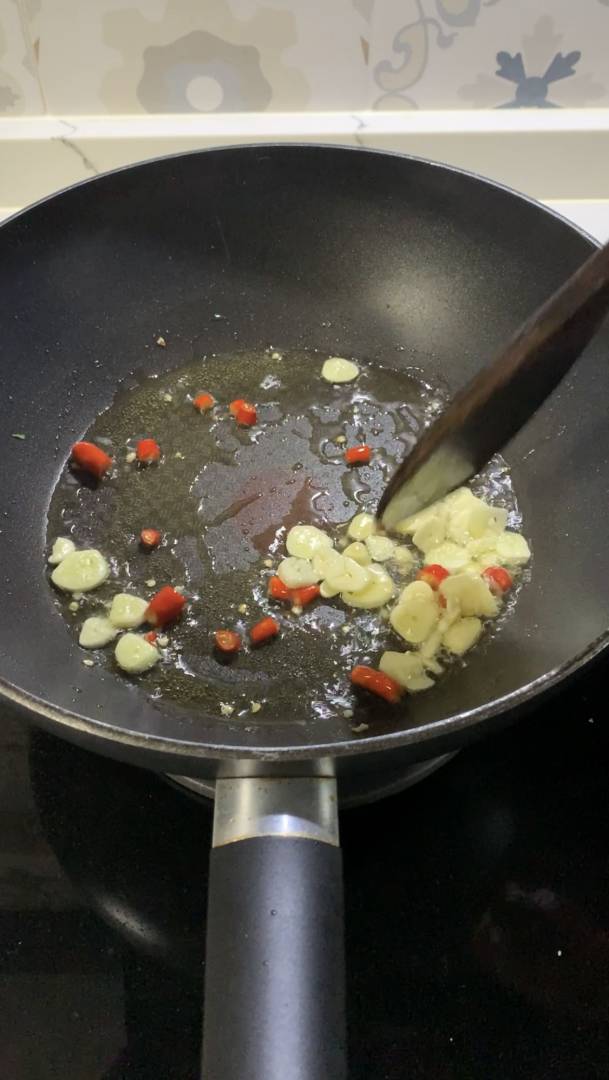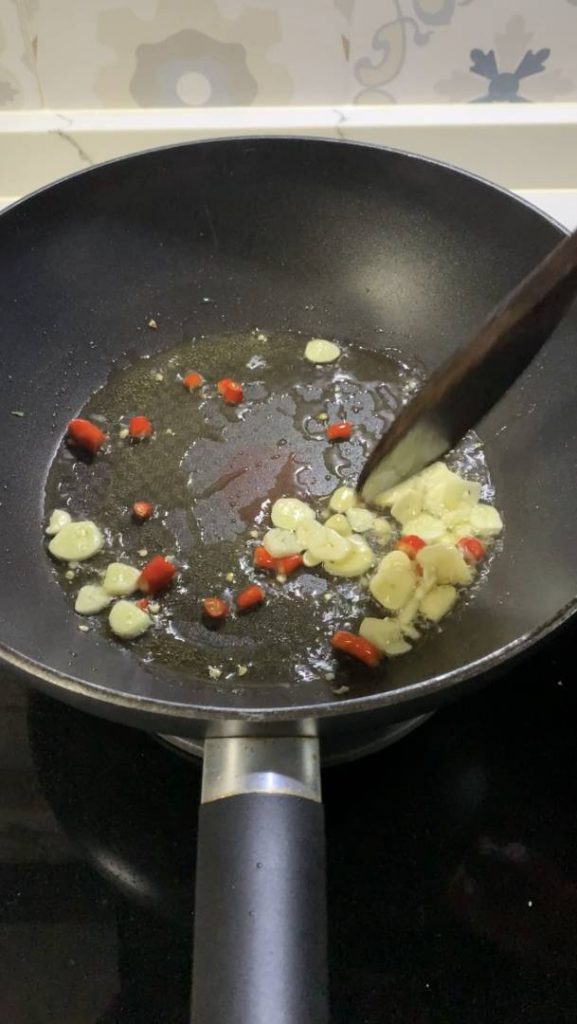 Here are some vegan or vegetarian alternatives you can consider:
Tofu: Replace the fish fillets with firm tofu. Press the tofu to remove excess moisture, then slice it into pieces. Pan-fry or bake the tofu until golden brown before adding it to the sweet sauce. Tofu has a versatile texture and will soak up the flavours of the sauce beautifully.
Tempeh: Another excellent plant-based option is tempeh. Cut tempeh into slices or cubes and cook it until crispy by frying it. The nutty flavour of tempeh pairs well with the sweet sauce and adds a hearty texture to the dish.
Seitan: Known as wheat gluten, seitan is a protein-packed meat substitute. Cut the seitan into bite-sized pieces and cook it in a pan until nicely browned. Its chewy texture can mimic the bite of fish and absorbs flavours well.
King oyster mushrooms (I love these!): King oyster mushrooms are a fantastic substitute for fish. Slice the mushrooms lengthwise to resemble fish fillets. Sauté or grill them until they have a slightly crispy texture. The mushrooms' meaty texture lends itself well to absorbing the flavours of the sweet sauce.
Remember to adjust cooking times and techniques to accommodate the specific characteristics of each alternative. Another ingredient in this recipe that needs to be substituted for a vegan diet is fish sauce.
Fish sauce
A popular vegetarian substitute for fish sauce is soy sauce or tamari sauce. These sauces are made from fermented soybeans and provide a savoury and umami flavour that is similar to fish sauce. However, it's important to note that soy sauce has a different taste profile, so the final result of your dish may have a slightly different flavour compared to using fish sauce.
Another alternative is vegan fish sauce, which is specifically made to mimic the flavour of traditional fish sauce while using plant-based ingredients. It is often made from a combination of seaweed, mushrooms, and other savoury ingredients. Vegan fish sauce can be found in speciality stores or can be made at home using various recipes available online.
In addition to soy sauce and vegan fish sauce, you can also experiment with other umami-rich ingredients like miso paste or nutritional yeast to add depth of flavour to your dish.
Remember to taste and adjust the seasoning as you go to ensure the desired balance of flavours in your vegetarian version of Plaa Priao Wan.
Let's get cracking!
Fish in Sweet Sauce (ปลาเปรี้ยวหวาน)
Course: Fish & Seafood, Recipes
Fish in sweet sauce is a delightfully Thai combination of sour, sweet and heat in one very delectable dish. A moreish dish that you'll want to finish in one sitting.
You'll need;
To prepare the fish: 

2 tbsp olive oil

1 tsp turmeric powder

2 tsp cayenne pepper (or chilli powder)

1 tsp salt

400g thawed Nile Perch Precuts (or substitute with other fish if you prefer)

For the sauce

2 tbsp olive oil (or vegetable oil)

3 chillies (I used Thai Bird's Eye), sliced into tiny rings

4 garlic cloves, peeled and minced

2 – 3 tbsp fish sauce

2 tbsp Thai palm sugar

2 tbsp tamarind paste, mixed with 2 tbsp water

100 ml water

1 handful of coriander leaves
You'll need to;
Start with the fish
Start by preheating the oven to 200°C, then combine the fish with the oil, turmeric and pepper powders.
Coat the fish evenly, then spread out the chunks on a baking tray lined with foil. Bake for around 20 minutes, till the fish is crispy and cooked through.
Remove and set aside.
Then do the sauce
In a heavy-based saucepan, add the oil and let it heat up over medium-high heat. To this, add the chillies and garlic and cook for about a minute.
Then, reduce the heat to low, and add the tamarind paste, palm sugar, fish sauce and water.
Stir through for about 30 seconds, then add the chunks of baked fish.
Stir everything together so that the sauce coats the fish. This dish is done at this point, but if you like a more savoury, thick sauce, then let the water simmer away until you have a consistency you're happy with.
Serve warm over rice.
Recipe Video
Notes
You can use any kind of fish you prefer. This dish is traditionally made with Thai mackerel.
If you can't get Thai Palm Sugar, you can sub it for brown sugar, or white sugar.