Flavours at Zhongshan Park is more than just a restaurant at a hotel, it's a culinary experience where Local, Western and Asian Cuisines all sing a tantalising medley to the hungry diner. 
Flavours at Zhongshan Park is located at Balestier, an old neighbourhood in Singapore. I hardly ever go to this part of town, unless my friends lure me under the pretence of good food (and good food you shall have, read on).
This restaurant was aptly named to describe the many cuisines the chef has taken into account when creating the inclusive menu. Flavours is also attached to Ramada Singapore at Zhongshan Park. The restaurant, hotel and vicinity reminded me of my stay at Novotel on Stevens, where the hotel was located smack centre of a variety of different restaurants and hangouts, making the property quite self-sustaining.
In the case of Ramada Singapore at Zhongshan Park, there is literally a park right outside Flavours, and the hotel is also attached to the Zhongshan Mall. Needless to say, the mall (like most malls in Singapore) has everything you can ever need, making Ramada Singapore at Zhongshan Park the perfect staycation spot for anyone looking to get away from it all, but not wanting to go too far.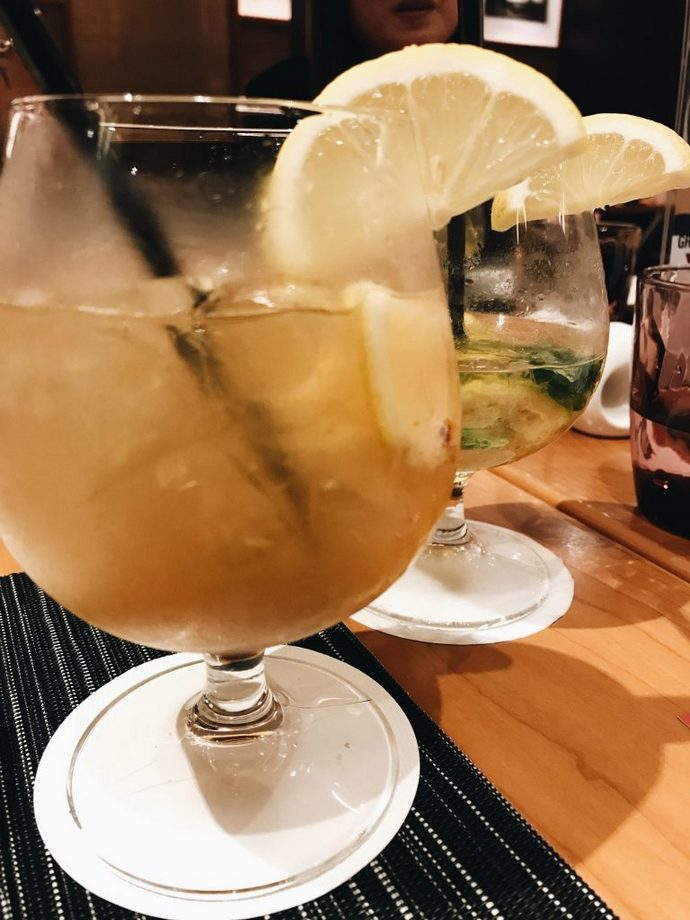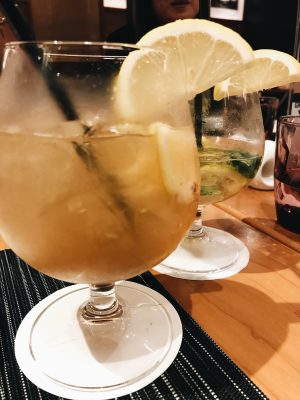 The Food
While Flavours serves wine and the usual alcoholic beverages, I highly recommend the Curry Leaf Mojito. If you just raised a sceptical eyebrow, you're not alone.
I did it too, and I had to drink up my scepticism along with this refreshing drink. The alcohol content was perfect; the earthy and peppery relish of the curry leaves was flawless in making this drink irresistible.
The menu at Flavours is divided into Asian, Local and Western. Chef Terence Sia says that each menu has its own speciality, and created each menu to give diners a taste of the flavours of Singapore. You may assume that Asian and Local are the same thing, but Chef Terence asserts that the inspirations behind each menu are unique. In the local menu, for example, you'll find Mee Goreng, Nasi Goreng Istimewa and Nyonya Laksa – all unique to Singapore's extensive culinary heritage.
I tried the Seafood Bouillabaisse from the Western menu as a starter. A traditional bouillabaisse is made with a bony rockfish and a medley of spices that make up a savoury, aromatic broth. Here, the pungency of traditional spices from Asia have been adapted to create a masterful, deeply dark and rich concoction. Instead of the classic Mediterranean fish, chef Terence has used plump prawns with heads intact, for maximum flavour from the tomalley.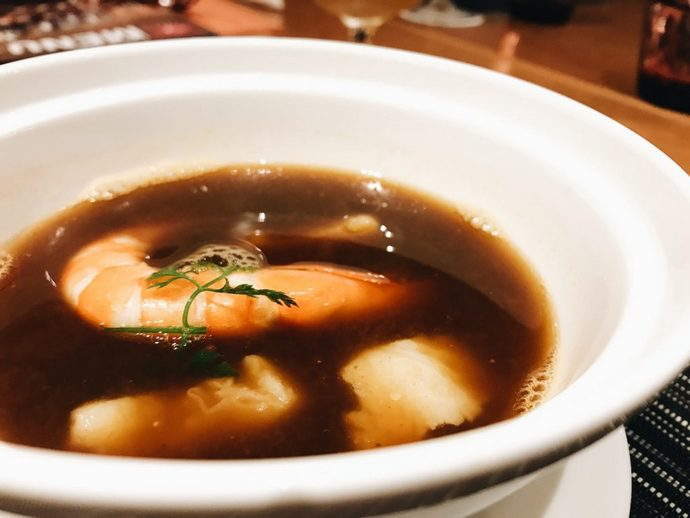 The Fried Rice from the Asian menu was distinctive from the Local menu, in that the fried rice not only had salted fish but tobiko too. With chunks of crabmeat, diced mushrooms and chicken, this fried rice had plenty of things going on. The only thing I would change about this dish was the salt content – I felt that it could have used an extra dash of salt to make the various flavour profiles sing. However, I will also attach this disclaimer to the statement above: I hardly ever use less than full salt in cooking, therefore I would take my opinion on salt with a pinch of salt.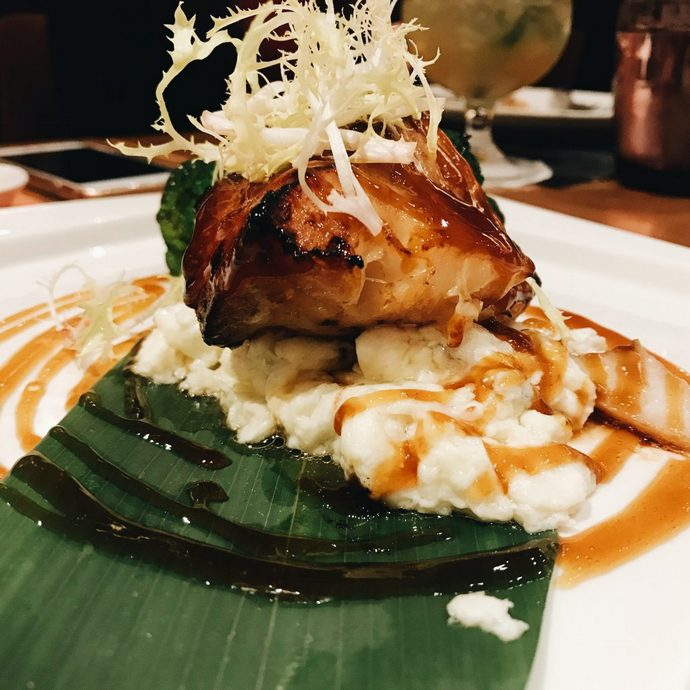 Then came the first star of the show: Baked Cod Fish nestled on a bed of egg white. I am a HUGE fan of Cod and Salmon, so I always have high expectations when either of these are brought to the table. The cod steak here was done just right; a large chunk of fresh white meat that was baked with a topping of barbeque sauce that had burnt to form a sugary crust in some places, and glistened where the light caught it in others. This dish is highly recommended, because it's hard to hate on this succulent fish. The simplicity of this dish can win hearts over.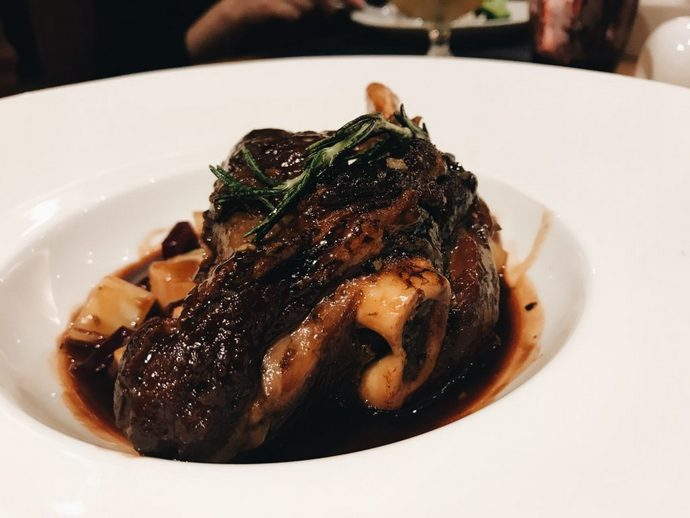 If you're not so much a seafood person, you can have the Slow Braised Baby Lamb Shank. While I personally don't enjoy red meat, I am delighted to report that this hunk of meat did not smell gamey, was tender to fork and literally fell off the bone. This dish comes with celeriac, beetroot and potatoes. The beetroot was surprisingly good with the lamb, and added umami to the leg of lamb, making it stand-out from other dishes.
Dessert was a simple mango pudding with sago pearls and chunks of pomelo. I have had this brand of dessert many times before, and each time I am freshly amazed by how light it can be. As part of the Asian menu, this pudding was sort of the grand slam to the heavy meal but done in a polite and dainty way only mango pudding can.
Flavours at Zhongshan Park is now another reason for me to visit Balestier, where the food is proving to be extremely good. I sense a new hip neighbourhood in the making, and the folks at Ramada know exactly where they stand in all this. If you're thinking of heading out with a group of people who all want different things out of a meal, then Flavours is your thing.
Flavours Webpage