Too much of a good thing can be wonderful… in Bali
The interesting thing about Bali is the variety of food available. You can never go wrong with the various cafes, or the wonderful restaurants. They have all been tailored to cater to you, the tourist. Imagine getting out of Bali without having to get out; that's exactly what these restaurants will do for you.
Da Maria
Good For: Prosciutto
Da Maria is located along Jalan Petitenget, a stone's throw from Seminyak Square in Bali. If you're staying within Seminyak, getting here will probably set you back $4 by cab. This place is known for its pizza… authentic as Italy pizza. Also try their beetroot salad, which is made from steamed beetroot with pickled cabbage – this one tastes alot better than it sounds. Other items on the menu include home made focaccia (fresh), garden salad, an impeccable porkito with a delicious garden salad side (pork crackling intact) and of course, to end the scrumptious meal, tiramisu.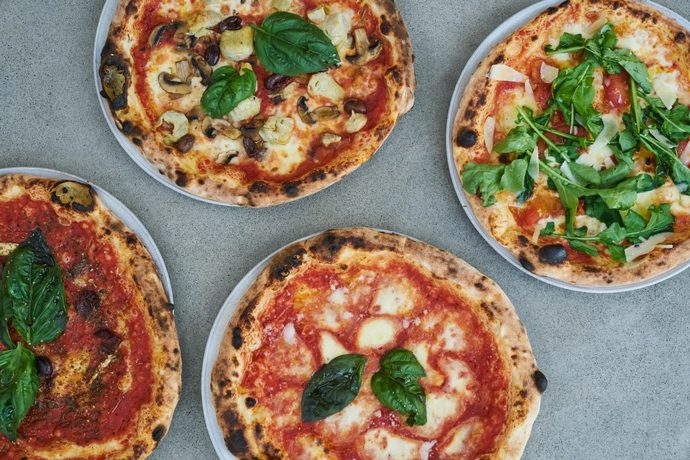 Motel Mexicola
Must Try: The Soft Shell Crab Taco
Reasonably priced and unbelievably delicious, Motel Mexicola is the best place to go to when you're looking for hearty and happy Mexican food and drinks, in a truly Mexican inspired environment. The riot of colours and paintings that  assault your senses  as you enter the premises makes you feel like you're in a mini-Mexico. This whole place is alfresco, so it's best to visit at night, unless you're willing to brave the heat. Menu selection includes Lamb Shank stew with Mexican rice, prawn and chorizo quesadilla (which were both irresistible), tempura prawn taco and pumpkin salad (sweet and just right to start the meal, but the portion can be pretty heavy). Soft shell crabs aren't for everyone, but if you like it, you need to try their soft shell crab tacos. Chocolate lovers can finish off the meal with a mouth-watering chocolate Pinguino – chocolate brownies with a generous scoop of vanilla ice cream and chocolate sauce. It may sound ordinary, but you have to taste it to know that it is anything but.They have great cocktails too, without skimping on the alcohol. If you only have time for one drink, try their Piña Colada – it's served in a refreshingly young coconut and can be quite out of this world.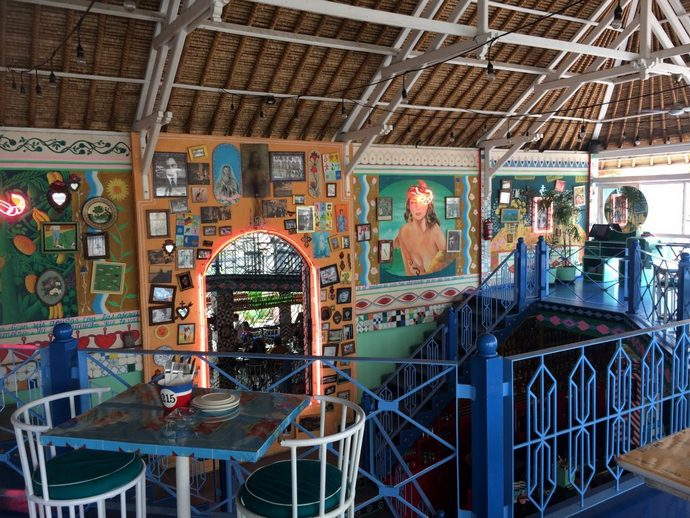 Sea Circus, Seminyak
Must Try: Ayurveda Herbal Tea
We explored this area because of its promise of coffee in a coconut, but walked away feeling fulfilled from its selection of calming and nourishing teas. Highly recommended is the Ayurveda tea selection, which puts together herbs and even spices, that help calm your nerves and regulate your sleeping patterns.

Grind & Grocer, Seminyak
Must Try: Beetroot, Apple and Ginger Juice (B1)
This little cafe has both outdoor and indoor seating, and is located close by Motel Mexicola and Sea Circus. Best for their juices and irresistible breakfast items, Grind & Grocer is a cafe you'll be visiting very often. People who feel displaced in a foreign country can most certainly feel familiar in their homely and modern environment. They have gone the bold way with juices, with 3 different detoxifying options on the menu involving plenty of beetroot and ginger.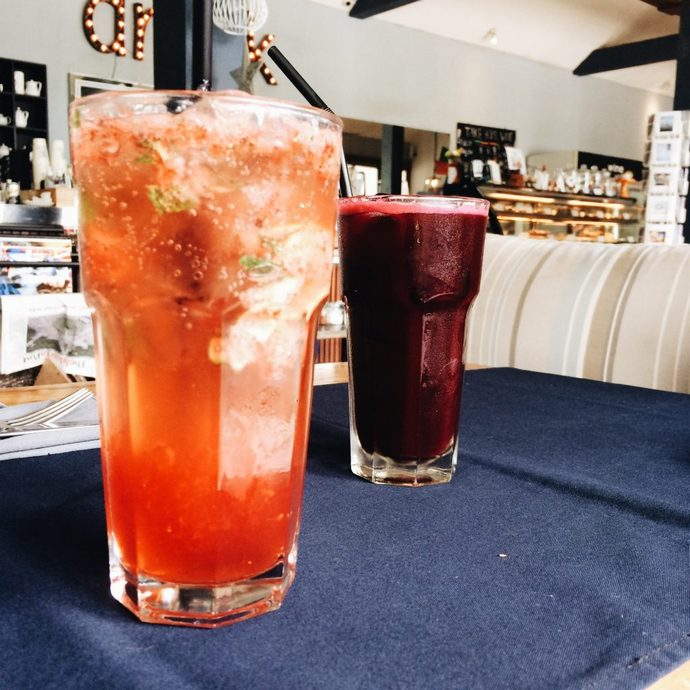 Wild Hog (formerly Naughty Nuri's Seminyak)
Must Try: Pork Ribs
Wild Hog has retained most of Naughty Nuri's tongue-in-cheek decor and menu, including their irresistible pork ribs. The ambience already gets you hungry and going, which then becomes a part of the whole  meal experience. Try their chorizo sausage with sweet potato fries, a perfect dish for anyone who might be feeling peckish but not altogether hungry. Their classic cocktails are perfect, as is the Bintang Radler – a beer that you must have when you're in Bali. And if you're feeling flirty after a few drinks, don on the Marilyn Monroe white dress that they have draped on a mannequin and take a picture!