Friends Bak Kut Teh at 100AM in Tanjong Pagar has hearty bowls of Bak Kut Teh and inviting tze-char dishes, too!
Friends Bak Kut Teh is so named because of a sentimental reason; some of owner Joseph Lee's best memories were made while chatting with close friends over a few bowls of fragrantly flavoured Bak Kut Teh.
Joseph brings these memories to fellow diners in his brand new establishment that promises heart-warming Bak Kut Teh. A wide array of traditional Tze-char dishes complement the heady soup, too. Here are some highlights of items that I tried while at Friends Bak Kut Teh, with my own friends. 
Signature Bak Kut Teh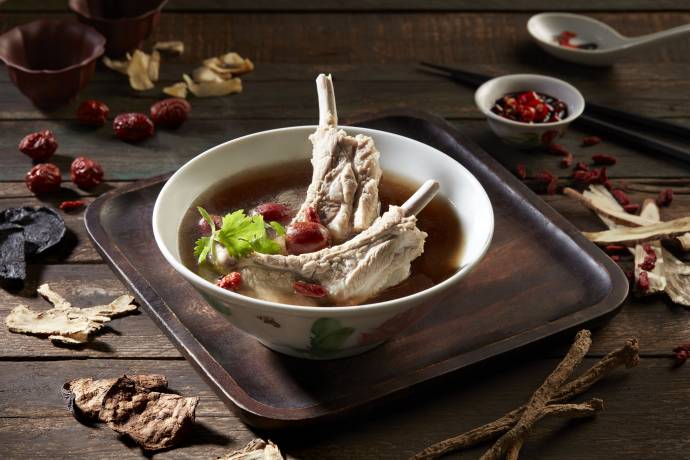 The star on the menu here is, of course, their signature Bak Kut Teh. There are two options on the menu for Bak Kut Teh lovers; the herbal and Teochew versions. Up to 12 different herbs are simmered with premium pork ribs for up to two hours in the herbal dish. This helps to extract the best of all the flavours. The Teochew one is the classic black pepper broth, simmered with toasted white pepper and whole bulbs of garlic.
My personal favourite would have to be the herbal version, though this liking surprised me even. I usually stay clear of herbal broths (even during the rare Steam Boat/Shabu Shabu/Mookata experiences) due to the very real fear of pungency. The herbal broth here is light and fragrant, perfuming the tender meat of the pork ribs perfectly. I even found the soup perfect with rice!
Both versions of this dish can be ordered with either Premium Bone-in Pork Ribs, or short ribs. Diners who aren't fans of pork can opt for their own in-house alternative; Lamb Kut Teh.
Salted Egg Yolk Prawns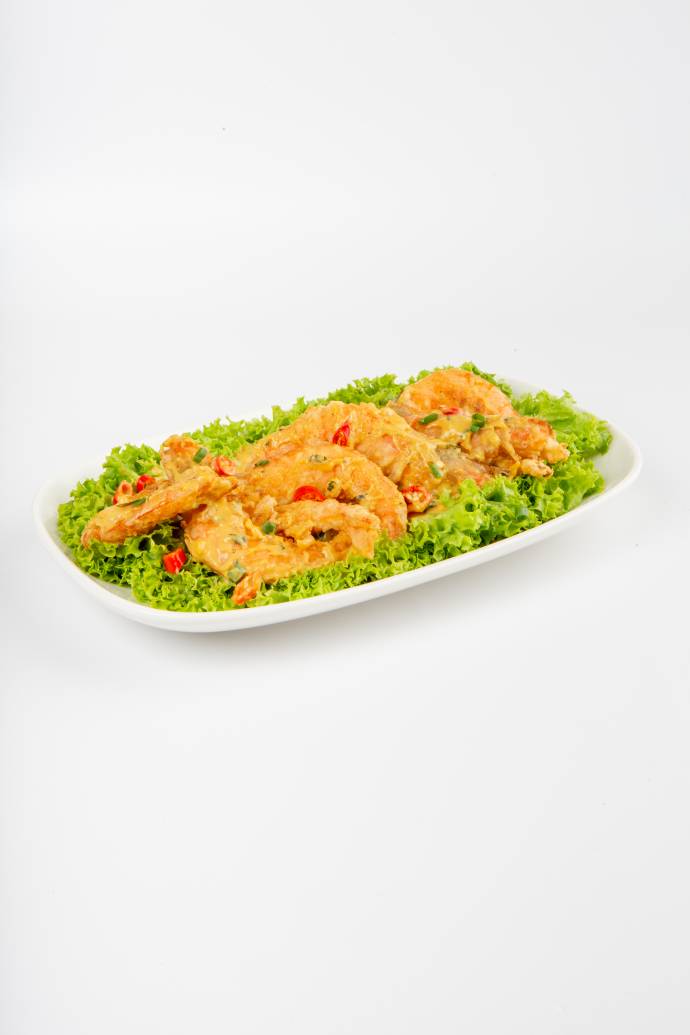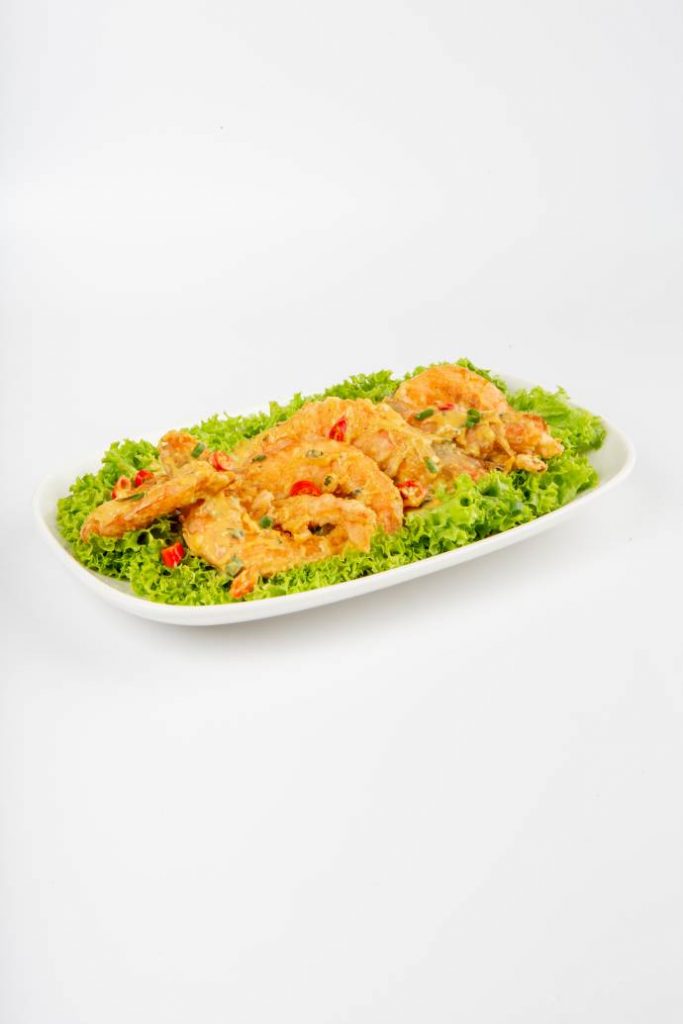 Anything with salted egg has me nodding my head in resounding YES! This dish came to the table just slathered generously in a savoury salted egg yolk sauce. The prawns used were fresh and juicy, while the sauce was clinging to every crevice of the crustacean. I could have had this dish alone with rice and a side of chillies soaking in soya sauce.
Braised Peanuts and Yu Char Kueh
Most places that sell Bak Kut Teh have soggy Yu Char Kueh. Not trying to be catty here, it's just the truth. At Friends Bak Kut Teh, however, the Yu Char Kueh is made in house and stays crispy throughout the entire meal. It was refreshing to enjoy the crunch of each nugget of the deep-fried bread; a perfect accompaniment to the Bak Kut Teh.
The braised peanuts here are by far the best I've had. Each fat, meaty peanut is so delicately permeated with the braised liquid! You'll just want to keep popping one after another into your mouth. 
Diners can also enjoy a refreshing Barley with Red Date Drink, perfect with the soothing flavours of the herbal Bak Kut Teh.
Keep Reading: Missing travel? Check out these noodle dishes from around Asia!
Breakfast and Tea Items
Friends Bak Kut Teh also serves freshly-made Canton Cheong Fun 广东肠粉 ($2.50), available daily from 8am to 11am, and 3pm to 5pm. Customers can also enjoy it with Char Siew 广东肠粉-叉 (additional $2), Prawn 广东肠粉虾 (additional $2), or Egg 广东肠粉-蛋 (additional $0.80).
To offer customers an all-day dining experience, the restaurant offers toothsome snacks the likes of Butterfly Bun 麻煎饼 ($1.20), Ham Chim Peng (Sweet) 豆沙煎饼 ($1.30), and hand-crafted savoury puffs; Curry Chicken, Butter Chicken, Sardines and Tom Yum flavoured ($1.40) – customers can pick them out from the display counter at the entrance of the restaurant. Pair it with a comforting glass of Soya Bean Milk 豆浆 ($1.70 for hot, $1.90 for cold) for a scrumptious mid-day pick-me-up.
Located near the very busy CBD, Friends Bak Kut Teh brings the warm comforts of a classic dish to the heart of our buzzing island. They are open from 8 am to 10 pm daily, and have a delectable selection of food to whet your appetite!