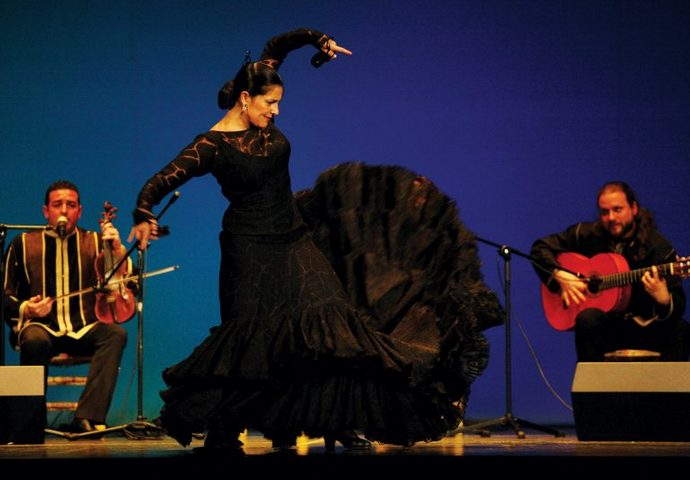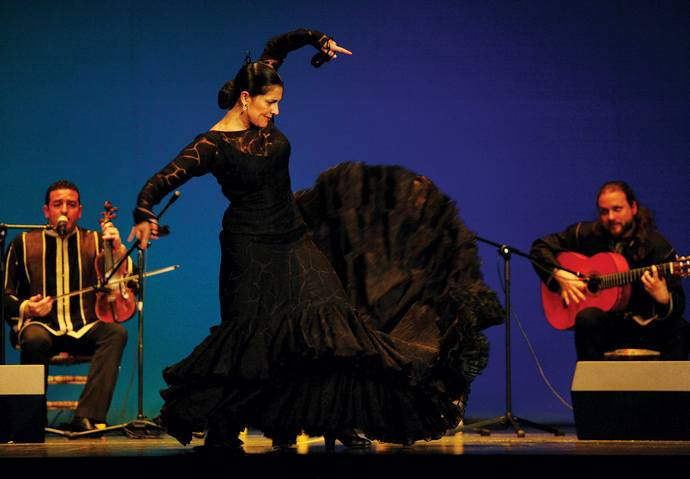 Penang is now a trending destination in the Malaysian Peninsula and there's no better time to visit this alluring island than during the Georgetown Festival. Initially a two-day festival, the celebration has now turned into a month-long series of events, showcases and art exhibits celebrating both up and coming as well as established performers and artists from Asia and the world. In its 7th year, the Georgetown Festival celebrates the labelling of Georgetown as a UNESCO World Heritage Site.
Georgetown Festival 2016 Facts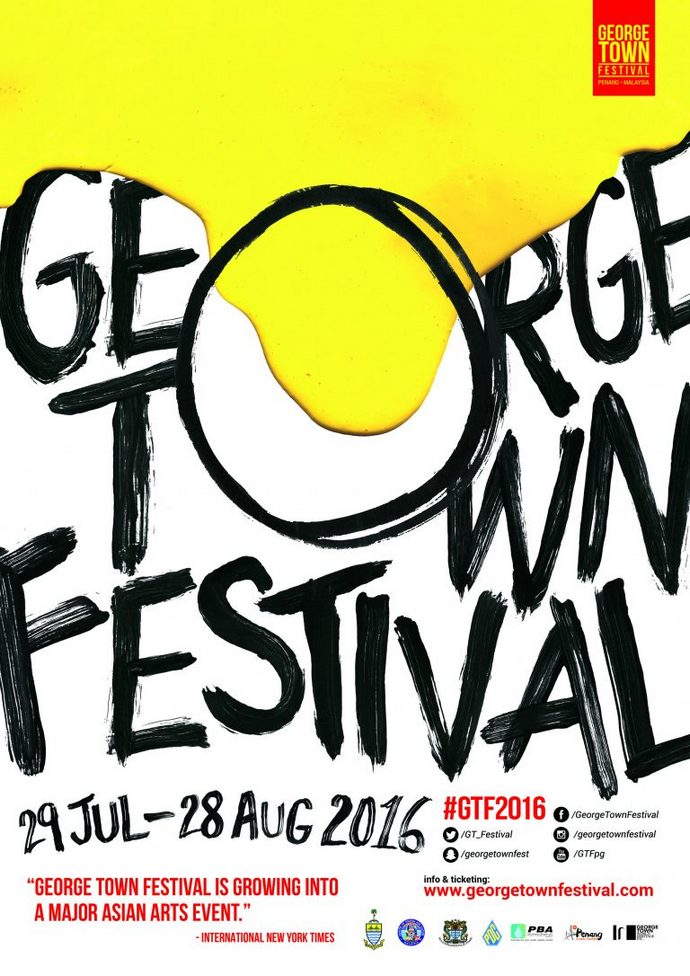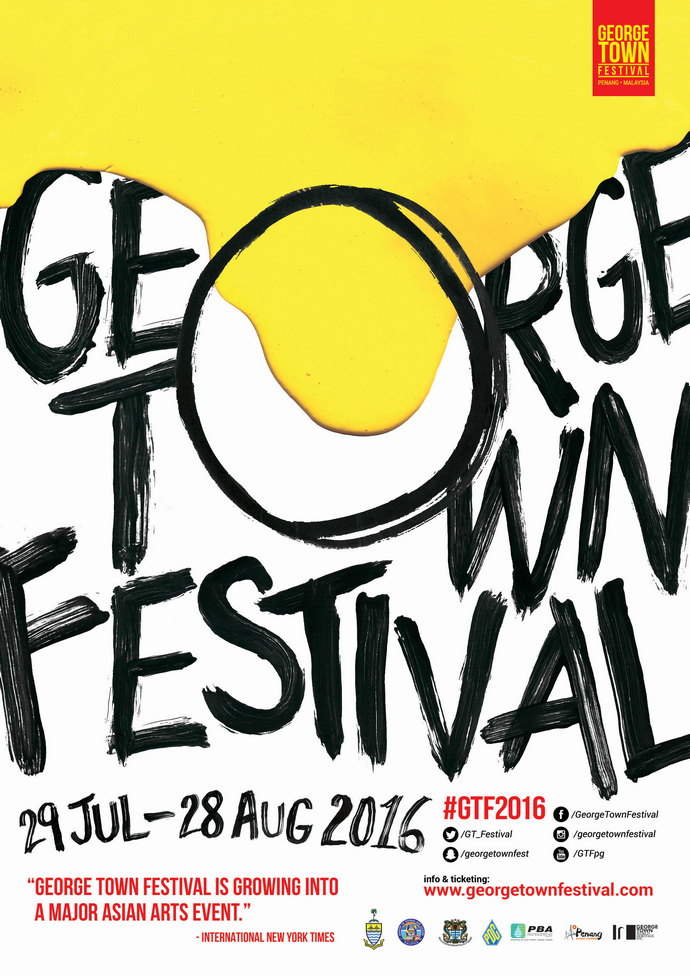 The Festival will be for a whole month (July 29 to August 28).
Some of the talents from this year's line-up are truly international, coming from all parts of the world including the UK, Canada, Spain, Australia as well as home-grown talent from Malaysia.
All these acts and performances will be held in various spots all over George Town, which was named a UNESCO World Heritage site in 2008.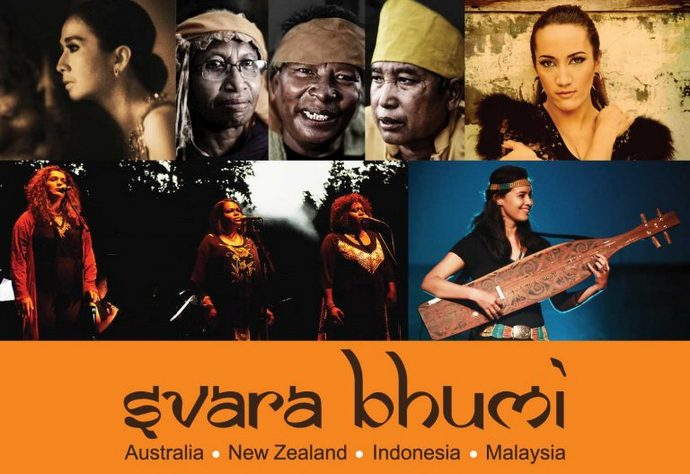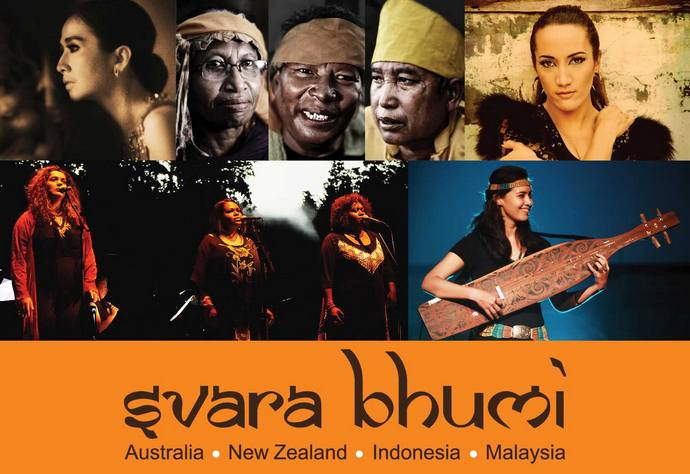 It will showcase arts, music, dance and theatre. While some events are free, others are ticketed. However, these ticket prices have been kept affordable for both local and international audiences.
Some of the attractions include giant puppets, mammoth 'walking' installations, digitally imaged paintings and a variety of free workshops for visitors to get their hand dirty and be inspired themselves. All events can take place both indoors and out.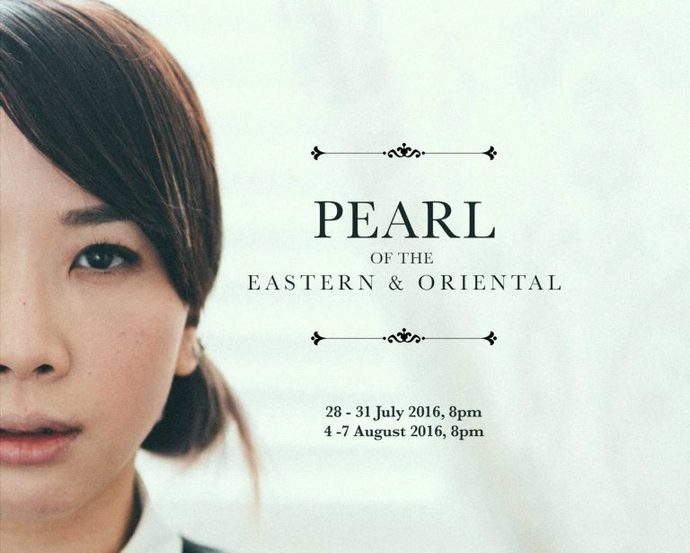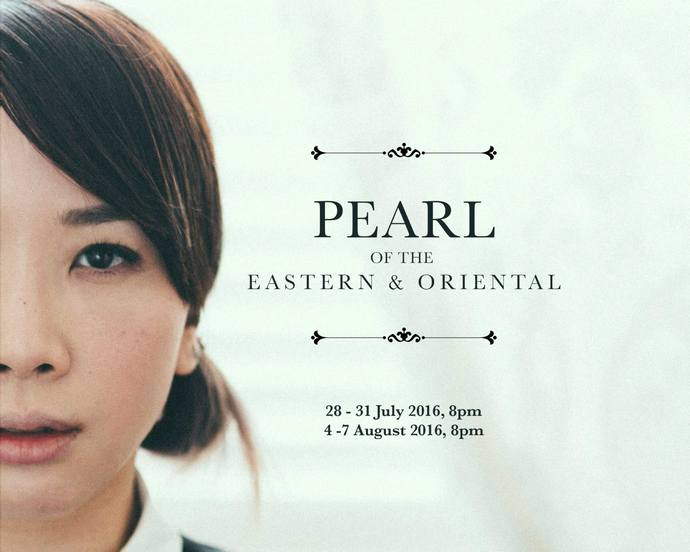 This year, the execs behind the Georgetown Festival have launched a community funding project by the name of Arts for Humanity. This fundraising effort is to benefit inflating arts scene and humbly requires a minimum donation of 1 USD from anyone interested. In addition to organising workshops for the local community, the funds garnered will also go towards supporting local talent from ASEAN countries.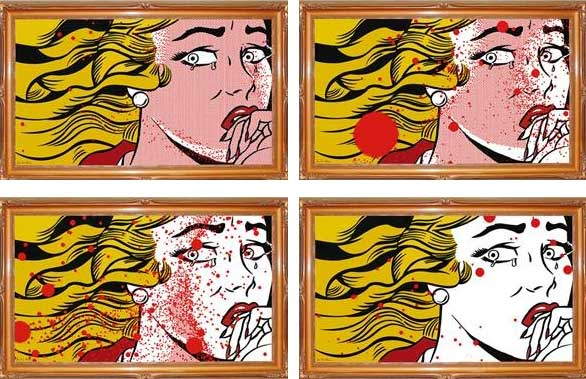 The festival this year starts off with a 2 day celebration on the 30th and 31st of July (Saturday and Sunday) with performances from trendy Malaysian artists Dasha, OAG, Estranged among others.
Visitors can look forward to great food, music and art during this period to be publicly celebrated in the streets of Georgetown. Visit the official Georgetown Festival Website for more information about the specific show timings.
5 Question with Festival Director Joe Sidek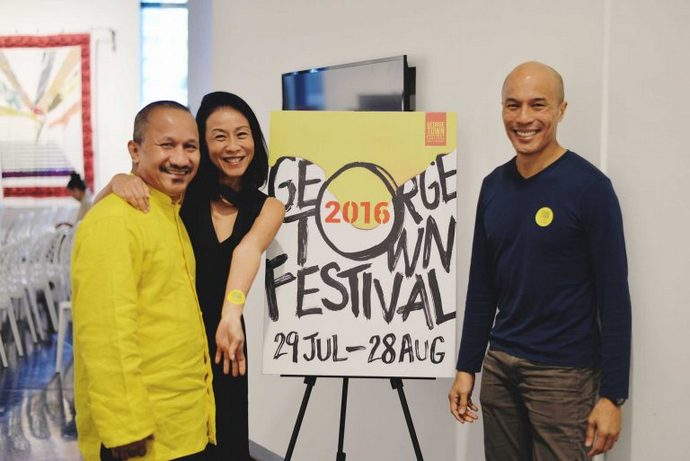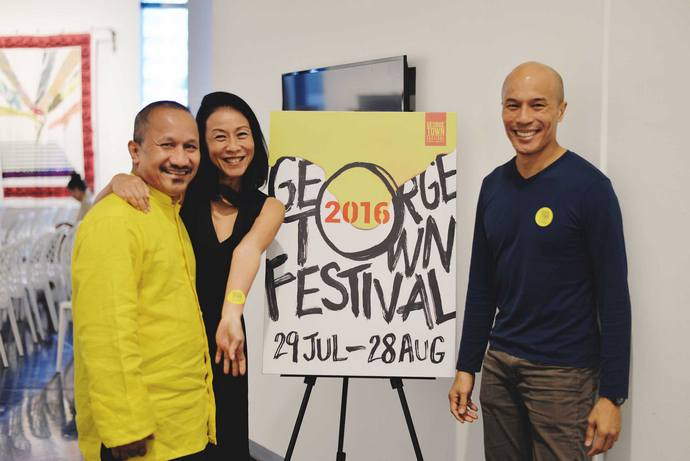 Dubbed as the 'Father of the Georgetown Festival', the celebrations are helmed and supervised by festival director Joe Sidek who has his sights set on making the Georgetown festival a cultural celebration to be reckoned with in the region and concomitantly, the world. Here are some things he's had to say about the Georgetown Festival:
C!: GTF has been around for quite a number of years. Could you tell us about the original inspiration behind the festival, and how it has evolved over the years? 
JS: The inspiration for the George Town Festival came about after George Town was listed as a UNESCO World Heritage Site in 2008. The Penang state sought to commemorate this with an arts festival, which I commissioned to produce in 2010. I just had six weeks to put together the festival, with a rather limited budget. I had to call on friends in the art industry to help me out and now we are on our 7th year!
Since then, I have not looked back. The George Town Festival is now a month-long showcase of national and international arts and culture and we prepare all-year-round for it. We have artists and performers coming from the World over  for the festival. We have, in a way, succeeded in putting Penang on the radar of international artists and tourists. My most heartfelt wish is for the festival to show Penangites and Malaysians world-class art. It has also a grown to be a platform for talented artists and performers from the region to showcase their work.
C!: How has GTF impacted the growth of local talent in Penang and concomitantly, Malaysia in general?
JS: The George Town Festival has lent a creative vibe to the air of Penang, that has started reaching out to people in the local community. When we commissioned Lithuanian artist Ernest Zacharevic to paint murals on walls in George Town, we wanted to show that art is for everyone, not just the rich. I truly believe the arts can play a role in creating a better and more harmonious society. There are more art galleries and avenues for artists now to show their work in Penang.
Every year, GTF collects funds for student and community tickets for GTF shows. We also attempt to have many free shows and keep tickets affordably priced. This is to ensure accessibility of arts to all, irrespective of class and economic divides. I believe Penang and Malaysia have a lot of talent. But to actually compete with world-class performers, artists here should have exposure to works from around the world. That is why our main focus is to inspire the local community with international art and culture. As of now, the effect is palpable in Penang, not so much in Malaysia, but we will get there in a few years.
C!: How do the activities and exhibitions during the GTF mirror current affairs in and around Malaysia?
JS: As I have been given the "freedom to curate" I try passing this to the artists showing at GTF. Last year, we had 100% PENANG by Rimini Protokoll, that project was something very personal for me,  giving freedom for artists and community to 'speak". Questions that were rather sensitive in nature were asked but the reaction was extremely encouraging. I was personally very proud of Penangnites. This year, we are sharing our journey about indigenous people and our lands with Svara Bhumi (Songs of the Earth) – a tribute to indigenous music. Another angle is making SCIENCE sexy! Having Theo Jansen's work (Strandbeests) is bound to excite young minds!
C!: How do you feel GTF influenced the world's perception of Penang? 
JS: The George Town Festival has put Penang on the radar of international artists. We manage over 300 proposals a year. It is quite amazing that performers from the UK, Canada, Japan and Spain, from different corners of the world are coming to Penang to showcase their work. The festival has created a buzz around Penang as an artistic and creative hub, with a freedom of expression not found anywhere else. It is becoming a haven for artists from nearby countries and even the UK to settle down here and pursue their artistic careers.
Alternatively, it is also pulling in tourists, who come to experience for themselves the creative vibe so palpable here.
 C!: What are some of your favourite highlights of GTF 2016?
JS: I find all the shows of GTF 2016 exciting and something to look forward to. If I am pressed to pick my favourites though, they are: Moved by Padi, Svara Bhumi and ARTS FOR HUMANITY.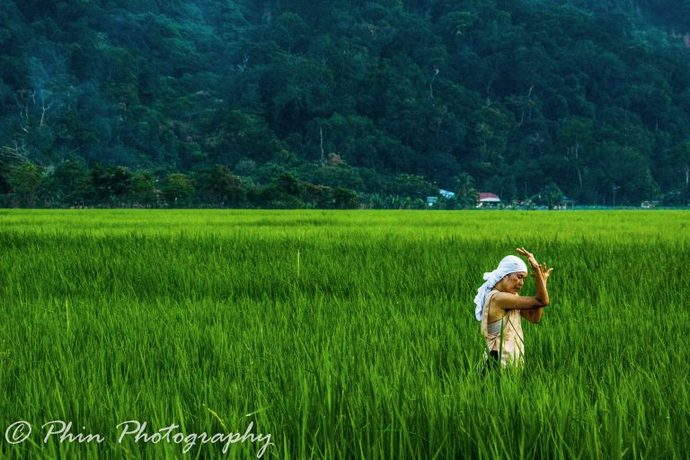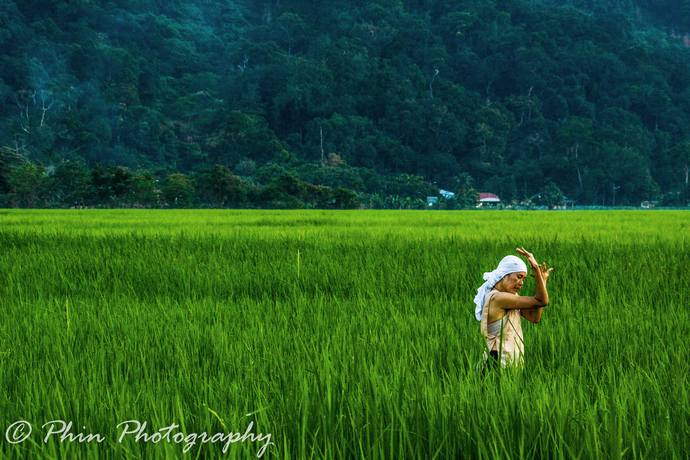 Getting There
Air Asia and Tiger fly regularly to Penang. You can also get a bus to take you there, though expect the journey to be quite long.
Staying there
Georgetown has a wide range of hotels to choose from, including Cititel Penang where I stayed in the last time I was there.