Hotel Jen, previously Traders Hotel, is a breath of fresh air in a city filled with corporate hotels that take themselves too seriously.
Hotel Jen Tanglin has the formula for a staycation, or vacation if you're visiting, just right. Mix in a little of the cookie-cutter experience with unique touches that speak directly to guests and you have a winner.
Location
Hotel Jen Tanglin is located on the quieter side of orchard road, away from the freakishly busy streets and unduly dying malls. Attached to Hotel Jen is the Tanglin Mall.
This mall is blissfully vacant of throngs of tourists shoving their way from one retailer to the next, making the cafes and restaurants here the perfect chill-out spots. In fact, Brunetti, the Italian place facing Hotel Jen, has fantastic sticky date pudding on their menu!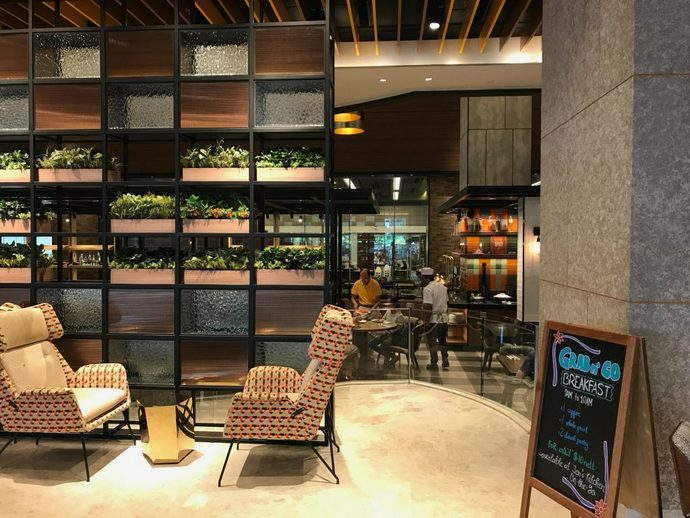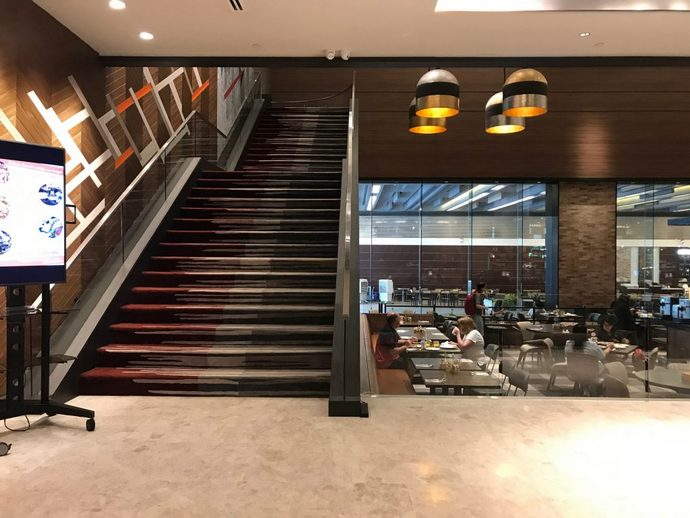 Getting there is not a challenge, although there aren't any train stations next to the property. You can consider taking bus 174 from Farrer Road MRT Station/ Orchard MRT Station or walking over from orchard. It's a little bit of a walk, about 15 Mins. But personally, I don't mind it. It's the lesser visited part of Orchard – it isn't bad to take a breath of this every now and then.
Rooms
Check-in is a breeze, you simply have to produce your NRIC or passport (as with most or all hotels around the world). Once you're in, you can head up to your room – they automatically give you two keycards without you having to ask, which I thought was a real breeze.
The rooms are spacious, homey and very comforting. I am a huge sucker for any reading space or nook in a hotel – which is why my stay at X2 Vibe Sukhumvit was so treasured. Not only was there a reading nook in the room, the very comfy area also doubled as a balcony, with a beautiful overview of Cuscaden road below. I know my country, but I had never seen that side of Orchard from a high vantage point.
The windows are also tinted a mild yellowish orange so that the sun doesn't scorch you while you sit there to read. The beds are another thing altogether, with pillows that you can simply sink into. When you crawl into bed, it engulfs you in a warm embrace. Yes, I like to sleep. There is also plenty of space for you to put your luggage. Unpack your make-up and dress-up stuff and create a space that you would love to come back to at night.
In all hotels, 2 things are super important (to me, at least); the air-conditioning and the water heater. Cravers, I am happy to announce that Hotel Jen passed both these criteria with flying colours. The A/C was fully adjustable, so you can change it to whatever temperature that you find fits you best.
The water pressure was perfect, with a comfortable temperature which again, you can adjust. I know these things sound pretty basic, but trust me when I say I've been to enough properties where these basic things aren't met.
Getting around
As part of your stay, each room comes with an android phone with free data for you to use. This is one of the personal touches Hotel Jen puts into your stay. This handy mobile phone has a full list of services provided by the hotel, with information on where you can find the pool, the gym and of course, food.
It also comes with unlimited local calls, and international calls (within a certain selected number of countries). Hotel Jen provides free WIFI throughout the property, in the rooms and the lobby. 
It's great for making reservations at restaurants nearby, or booking appointments to get your hair and nails done. I used it to google what was there to do around Hotel Jen.
Because eating is what we do best in Singapore, I had to try out the food. Walking around, I didn't want to get out of the Tanglin area so the furthest I went to was Tanglin Shopping Centre. Here's a little piece of valuable information: its a dead town on weekends. However, I did find this cute little cafe run by an elderly lady. If felt like I had stepped into the 80s when I walked into this place.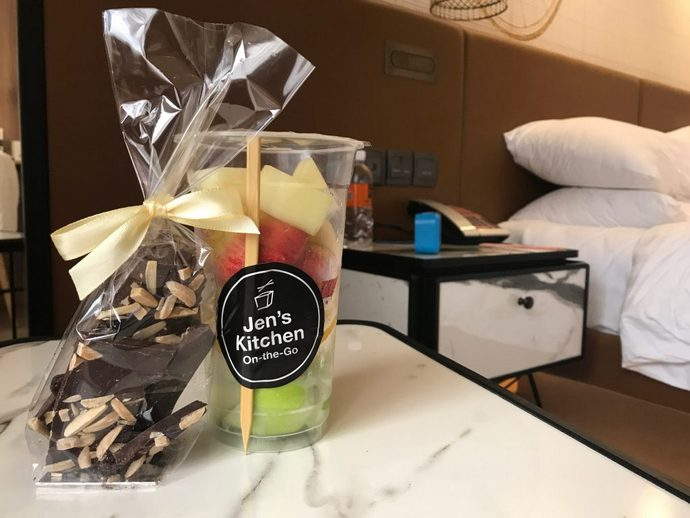 This was followed by dinner at Dan Ryan's, a restaurant/bar that serves delicious ribs (and dips). 
If you're not looking to get out of Hotel Jen Tanglin during your stay here, your needs will be well taken care of anyway. Hotel Jen has four tantalising places to eat in – J65, Jen's Kitchen  On-The-Go, Rumpoles Bar and Ah Hoi's Kitchen.
Ah hoi's kitchen has tempting seafood buffet options for guests and the public to consider for family gatherings. While breakfast can be found at J65, Jen's Kitchen On-The-Go has serves up cup after cup of artisanal coffee, prepared by local coffee specialists Hook Coffee.
Breakfast
The breakfast spread at Hotel Jen Tanglin easily became the favourite part of my stay! They have an enticing international spread, from dim sum to dhal. Food in the morning is important, I truly believe in that. So you can't judge me for spending over an hour seated at my cosy spot trying out the various dishes they had.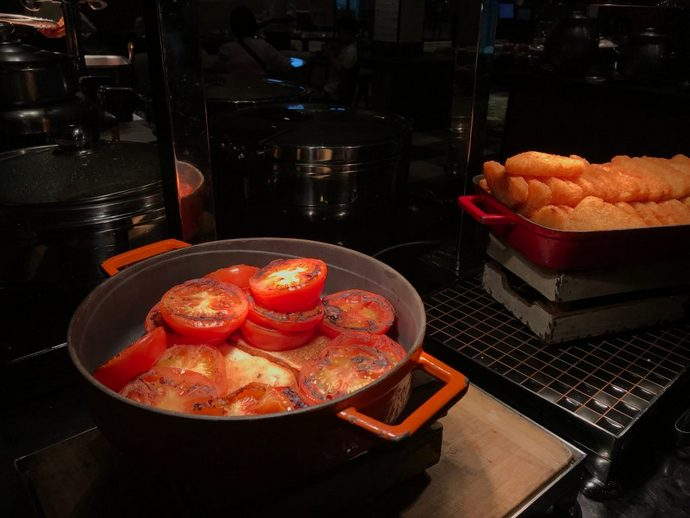 There was a counter for fresh fruits, yoghurts, cheese and ham. The coffee was the best part, made with freshly ground coffee beans. There's something curiously satisfying about hearing the coffee beans going through the grinder then pouring out as a hot, black reward into your waiting mug. I had two cups that morning (nevermind that I was hyper the whole day after that).
Besides the fresh fruits, they have a dedicated section for each and every popular breakfast spread. Cereals, Chinese fare (chee chong fun, dim sum, paos), Indian food (dhal, naan), western spread (pastries, bakes, croissants) and of course, eggs in the many ways you could have them.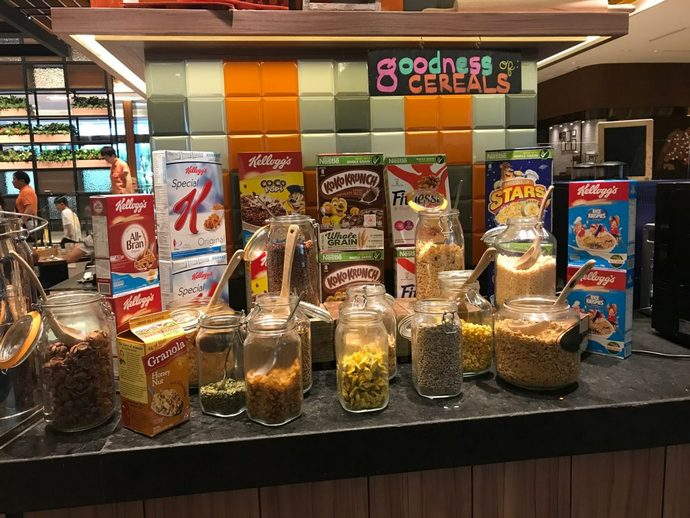 Check-out was even more of a breeze then check-in – simply return your keys and be on your way. Here's my thought about Hotel Jen Tanglin. Every time I mentioned it to my family or friends, they kept going "Aren't you talking about Trader's?". While I understand the confusion, I also tell them that they HAVE to experience a staycation at Hotel Jen Tanglin.
There are no comparisons to feeling free over the weekend in a part of Orchard that's quiet. You can check out Tanglin Mall, head to the shopping centre or stay indoors and watch the tele till you fall asleep again. Hotel Jen Tanglin is also the perfect place to go with your friends – our houses these days are waaaaay to0 small for a sleepover but the rooms here are just perfect.
I don't know about you, but I cannot wait to head to Hotel Jen again. I hear they have one in Penang…. (winks).