Johor Bahru has been open for more than a month now, and throngs of Singaporeans have once again picked up their favourite weekend activity – go JB lah!
Johor Bahru is a treasure trove for many Singaporeans who love a weekend of pampering. Over the many years, more and more of us have been flocking to JB for a weekend trip. Usually going in on a Saturday and coming back on a Sunday; some even brave massive queues at the checkpoint to make this trip. The long weekends will see even more people running out of Singapore to other parts of Malaysia accessible over a short drive, like Malacca and KL.
I went to JB over the weekend after staying out of JB town over the pandemic. Here's my nostalgic and bittersweet day trip, and what you can expect should you wish to do something similar!
Planning a staycation? Here are some hotels!
Entering Johor early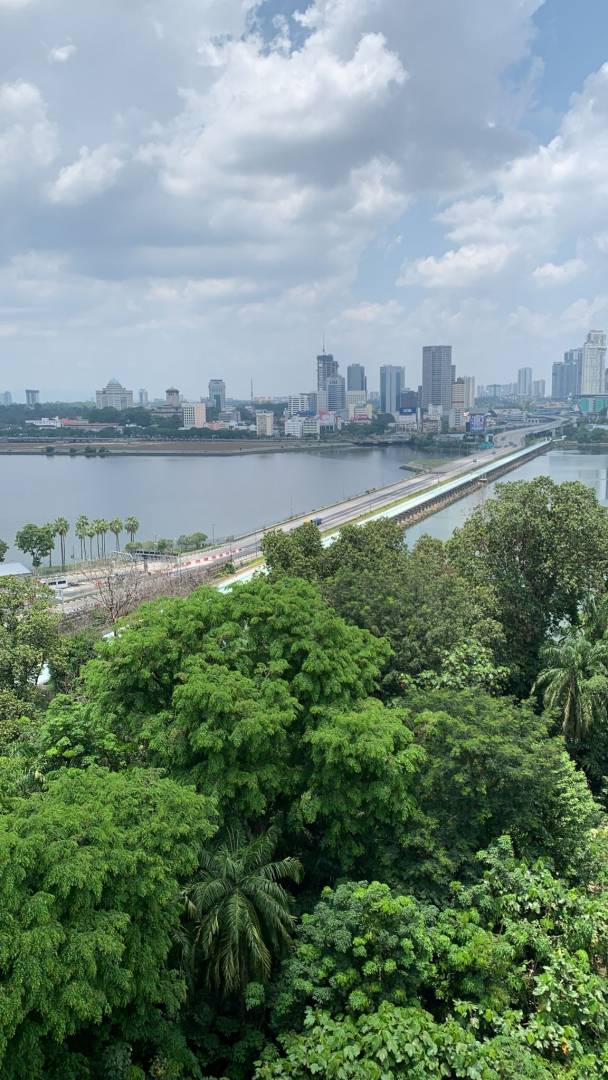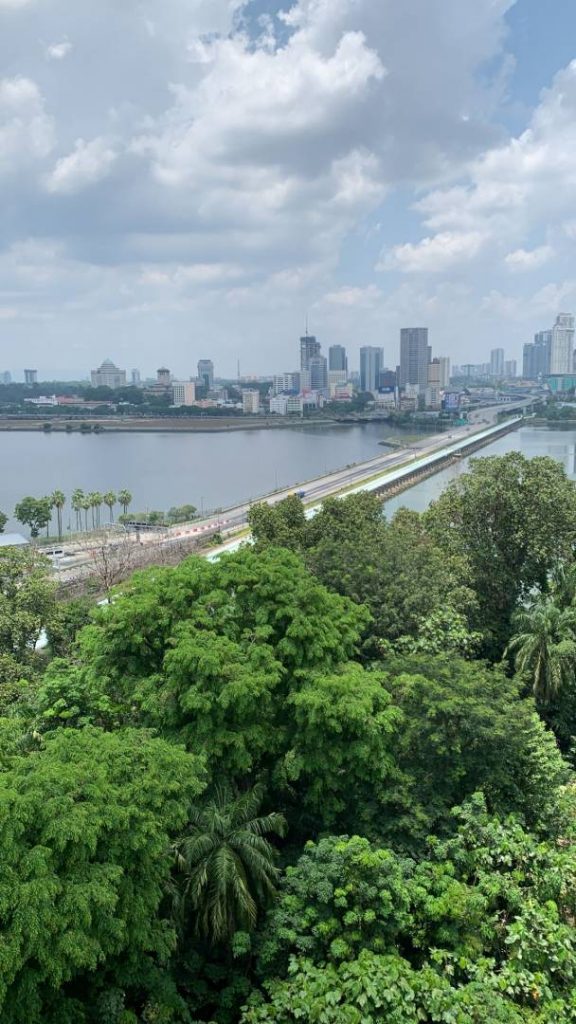 Many things have changed in Johor, but the massive queues at immigration have not. I entered super early to avoid this, here's what you can do.
Be at Woodlands Checkpoint by 7 am.
Walk (briskly) to the immigration, there won't be many people.
Once you've cleared SG immigration, exit and take the escalator downstairs – there will be shuttle buses waiting and a conductor will direct you to the next available bus.
You'll need to pay SGD $2.60 to take the shuttle, but the bus doesn't get too crowded.
Do not take photos/videos – they don't allow that.
You can also take SG bus service 950/170 and pay with an EZ link card. But the queue will be mad – you've been warned.
Depending on the crowd, you can clear JB customs very quickly.
They didn't ask me for it, but it's best to have the MySejhatra app registered and ready to go on your phone in case they ask for it.
Austin Heights Breakfast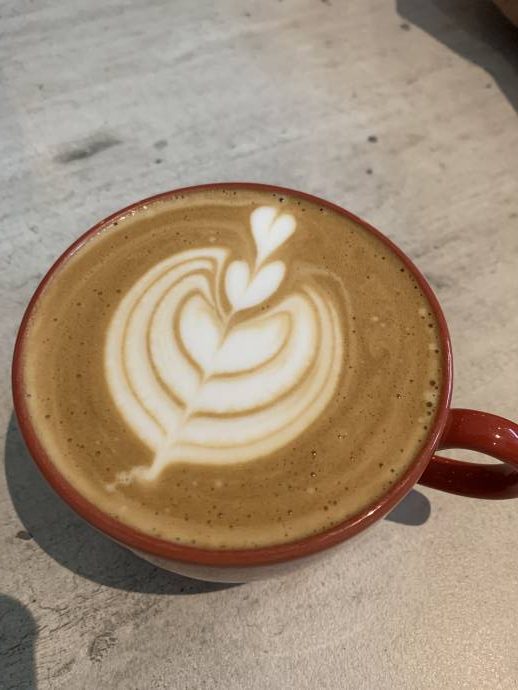 Austin Heights is an area in Johor that's been known for its sexy condos and residential properties. Here, you can find new and upcoming hipster cafes that fill out super fast. There's even a water theme park here if you want to spend some time exploring. However, there are no decent hotels nearby, so you'll have to grab down from wherever you are. I had a filling breakfast at The Founder's Cafe, a 20min grab ride from City Square. This cafe is pretty unique and quite large, and I got there just at opening time so I was seated rather quickly. When I left 2 hours later at 11, there was a long queue waiting to be seated.
Founder's Cafe has delicious American and Asian Fusion breakfast options
The Latte and Iced Chocolate are highly recommended
I enjoyed the Quesadilla with Tom Yum Scrambled eggs and Chicken Ham
The vibes here are damn cool, and the staff are very attentive
While accessible by grab, there's nothing else you can do here other than eat at the cafe and then leave
Aeon at Tebrau
After food, a spot of shopping and walking around is crucial to get the blood flow back in order. Aeon Tebrau is not very far from The Founder's cafe by grab. Aeon is a large shopping complex in Malaysia, with outlets all over the country. Think Metro, but attached to a mall with many, many other shops.
I had a haircut here at Toyako Salon, though you have to BOOK IN ADVANCE. Every salon and nail parlour in JB is now more or less fully booked up until 6 pm on weekends, especially Saturdays. Massage parlours are booked until at least 8 pm. It helps if you plan your trip in advance, and call the places you're intending to go to for a reservation. Otherwise, you've got to wait.
The Aeon complex itself is one of my favourite haunts, so I took my time to walk around the aisles here while waiting for my friends to wrap up their hair treatments.
Click here for a JB Weekend itinerary!
KSL – the usual haunt
After hair, I moved on to KSL for nails. I did call in advance to make an appointment this time, learning quickly that everywhere is quite full. KSL pretty much looks the same, with many Singaporeans hanging out around the mall getting pampered with nails and hair appointments. However, many of the nail salons were open but with no staff behind the counters – the pandemic has caused many of these brands to let go of their staff.
The Tesco in the basement of the mall is now a Lotus, just like the rest of Malaysia. Tesco has gracefully exited Malaysia and all their outlets have been converted to Lotus'. The products sold and price points are still the same, for those looking to purchase groceries and sundries in JB. However, it's worth taking note of what is allowed and not to be brought into Singapore.
Restoran Todak Seafood
After walking around this rather nostalgic mall, I took a grab to my dinner place in Pasir Gudang – Restoran Todak Seafood. This is not a new establishment; it's been here for a long time before the pandemic. However, it was not as popular since it's almost 30mins away by car. Pasir Gudang is literally the eastern tip of Johor, and quite far from the causeway.
This place use to be a lot emptier than it is now. I got there at 6.30 pm on a Saturday night and still had to fight for my tables. The way this works is like so: get in, find a table (under the open skies will be nice), then queue up to get your live seafood. Specify how you'd like it cooked and then just sit and wait.
The ordering system here is highly chaotic, so it's best if you have someone who speaks the language and knows the street lingo. The price point here is rather low and the menu is quite varied. I would recommend the Black Pepper Crab – it was very shiok! The Indonesian Prawn Curry was more like a Chinese Curry, though it was delicious all the same. The prawns were fat and juicy and most importantly, very fresh.
Exiting Jb on a Saturday night.
Now, exiting Johor Bahru left much more to be desired. We got to the immigration at 9.30 pm and got stuck in an extremely slow-moving queue for a solid hour. It was a painful experience of standing and inching forward slowly.
I will say that I went unprepared. Usually, that is to say before the pandemic, I would stay a night in Jb and return on Sunday morning. This ensure that I got a good night's rest and also beat the crowd considerably. I think I will stick to staying a night from now on – doing this was way too tiring and I was quite exhausted the whole of Sunday.
Returning from JB, other than the queue at the Malaysian immigration, was a rather easy process. I took 170 back to SG customs, then easily cleared the Singapore immigration in 10 mins.
Although this experience had both ups and downs, I very much enjoyed the day trip to JB and will most definitely be back. Perhaps this time around, I'll know to call ahead and book my massage slot and hair appointments. And I will book a room for the night. When are you heading into JB next?