Khao Yai is a small town about 3 hours away from Bangkok, with a National Park located within the town. Waiting to see a side of Thailand you've never seen before? Here's how to get there, what to do and how long you should stay!
During a recent week-long voyage in Bangkok, I took a 2D1N trip to Khao Yai. It was great, but not really. I would like to attribute this on-the-fence answer to the 'off-peak' period of my travels as the popular attractions were literally so dead when I was there. After some time, I started to feel like I was walking around the House of Wax. So life-like yet everything is not quite alive, you know? These are the highlights from my trip, with personal anecdotes.
PB Valley Vineyard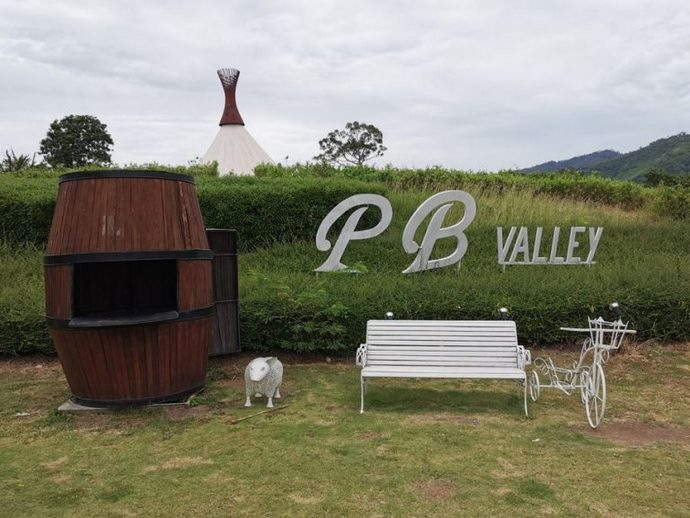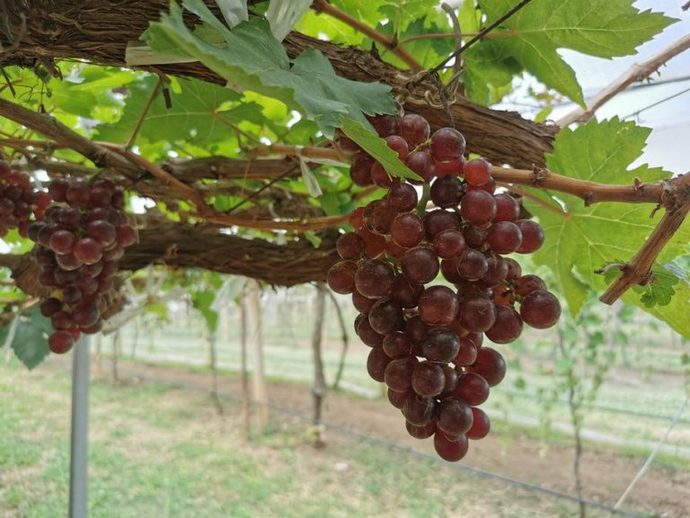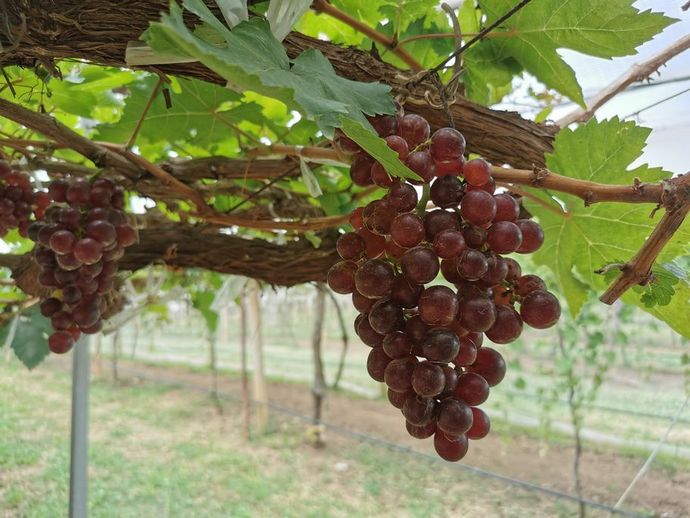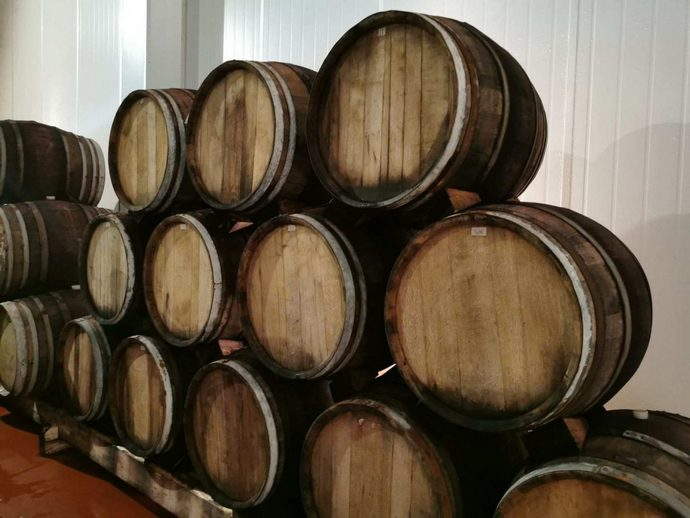 This was the first ever a vineyard I've been to and I must say I did not hate it. As with most vegetables (and people, tbh), location, sun and love make all the difference. While the wines at PB Valley do not taste anything like French or Australian wines, it is worth the experience. This way, you get to see how wines are produced in a tropical country like Thailand.
The Vineyard covers a massive area and comprises many crops besides grapes, including sunflowers and even potatoes. At the end of the tour they offered a wine tasting session, complete with cheese and a short lesson on how to *swirl* wine properly. The tour package I purchased (from Klook) included lunch after the vineyard tour and wine tasting, which was welcome. The Pad Thai was better than the wine. So when I left, I didn't buy wine but I did buy like 5 bottles of grape juice. Thick and luxurious, this grape juice woke me up from the heat-induced stupor while I was walking around the vineyard. PS: The wines aren't very strong, regardless of the percentage of alcohol they claim it contains.
Looking for fresh places to eat in Bangkok? Here's a hot new list!
Palio Village & Primo Piazza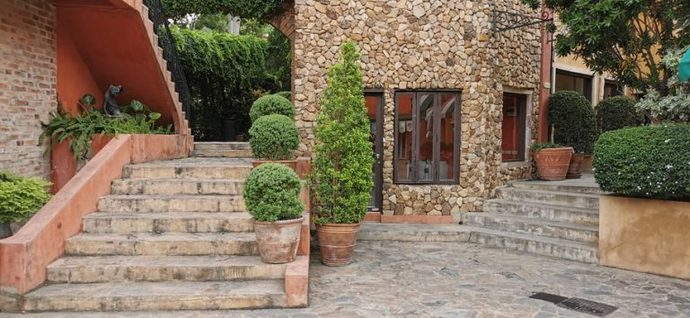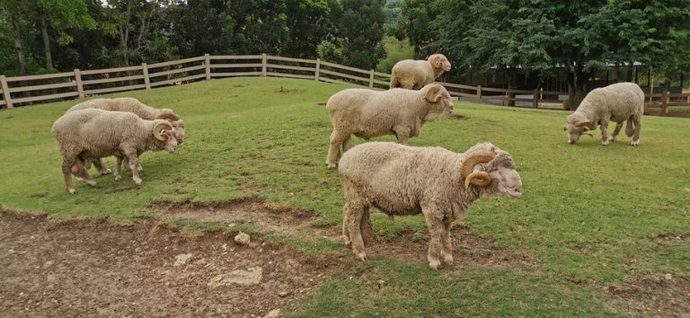 Palio Village and Primo Piazza are two popular places you'll see in most images and stories about Khao Yai. They aren't inaccurate or misleading, these two happen to be the most attractive buildings there. They were built to emulate European villas. So if you've visited quaint villages in Italy or the South of France then this will be like a recap of your holiday, but in hot weather.
As mentioned at the start of this article, I might not have gone to Khao Yai at the right time – both these places were deserted. While as picturesque as promised with several Instagramable opportunities peppered in every corner of the property, it was also eerily empty.
There are few stores around, selling bottles of mineral water or touristy products such as shawls and fancy teabags. If you do make a trip to Khao Yai though, this one is a must-see. Not least because it looks nothing like the rest of Thailand, and because of the photo opportunities.
At this point, I should point out that all attractions are located fairly far away from one another. It's best to schedule to see these during the day and not leave it to the evening. Both these places (just like the rest of Khao Yai) close at around 6pm, after which they become even less inviting.
Khao Yai National Park


Khao Yai National Park is one of the main attractions here, especially since there are a few waterfalls and nature treks. If you'd like to check out the park in its entirety, including the lakes and rolling hills, you'll have to spend an extra day or two here.
The Chocolate Factory
I was expecting a this-is-how-we-make-chocolate experience at The Chocolate Factory. But it turned out to be a cute cafe with a selection of quality Thai coffee and a very wide range of exotic and colourful chocolates. The Chocolate Factory was a part of the tour I booked from Klook. I visited this place right after lunch at PB Valley, so it did indeed help me out of the afternoon shlump. They sell handcrafted chocolates that make great gifts to buy back home.
Midwinter Green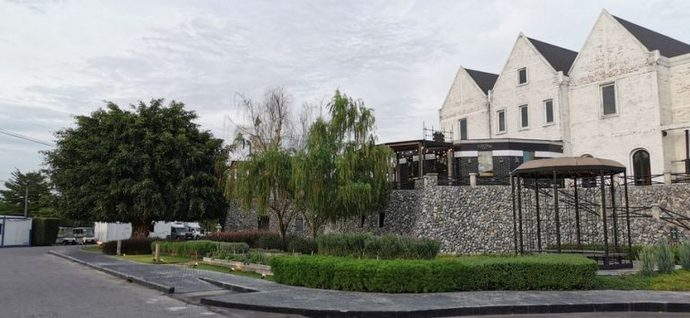 Midwinter Green is a restaurant with its very own laaaarge plot of land. The owners grow their own vegetables and cure their own meats for the restaurant. Again, I might have been there during off-peak season, so the crowd was relatively thin in the rather expansive restaurant. They also had a live band, which was nice (they could sing, thankfully).
I had the Asparagus and Prawn stir-fried with garlic, Homemade Mushroom Soup, Spicy Chicken Sausage Pizza and Panna Cotta for dessert. The soup arrived first and frighteningly bland – I was quite worried that the rest of the meal was going to be the same. Thankfully, the soup wasn't a precursor for the evening – all other dishes, including dessert, were quite tasty.
The garlic in the Prawns and Asparagus dish was fried to a crisp, and appeared as chewy little nuggets of happiness. The prawns were extremely fresh and plump. Needless to say, the Asparagus was from their own farm, though it was a tad fibrous for my taste. The Chicken Sausage Pizza was spicy yet very inviting, swathed in layers of cheese on a very inviting pizza dough. Only the sausage slices were spicy, so you get a hit of chilli and then the mellow flavours of cheese.
The Panna Cotta… was very soft. It almost went down like butter (actually, smoother than that) and was flecked with dark bits of vanilla. It was served with a generous ladle-full of homemade raspberry coulis, so tart and refreshing against the smoothly melting pudding.
In Conclusion…
Khao Yai was an interesting detour from the usual Bangkok trip, one that I'm glad I took. However, I do not think I will be going there again anytime soon. I feel that I've scored most of the places one should see in Khao Yai, so there really is no impetus to visit again. However if you've never been here, I would recommend going at least once – this is one place you'll want to strike off the list (if you're a nut-job traveller like me!)