Malaysian Getaways are the best for long weekends, and long weekends are the best thing about a new year! Every year I, like many others across the country, start counting the long weekends and planning my trips around them.
A short trip every now and then can do you a world of good. Especially in Malaysia, a neighbour that keeps on giving. There are so many parts of Malaysia that have not been explored – Malaysia can pretty much give you everything you need! Here are 7 destinations in Malaysia to plan your next long weekend trip!
Johor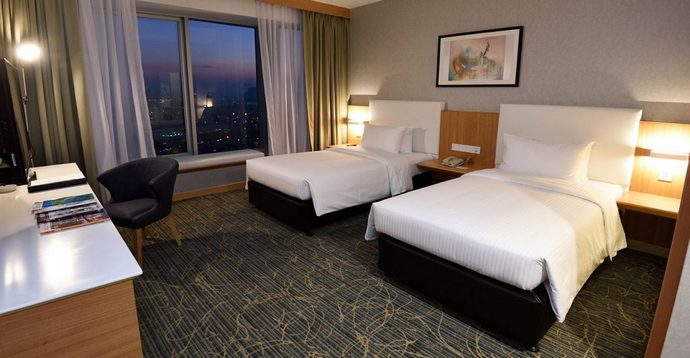 I thought we'll start with Johor, since its the closest. Johor trips don't even have to be for a long weekend, it could be for a regular weekend when you don't feel like doing anything here in Singapore and just want to run across the causeway for a break. If you're wondering what else you can do in JB, here's a quick Craver's Guide on things to do in JB.
Holiday Villa is a reasonably new hotel. It has a Thai cafe on the first floor just outside the reception and a Thai massage parlour across the property. Holiday Villa is also located close to KSL and Holiday Plaza, should you want to head out for some shopping.
Malacca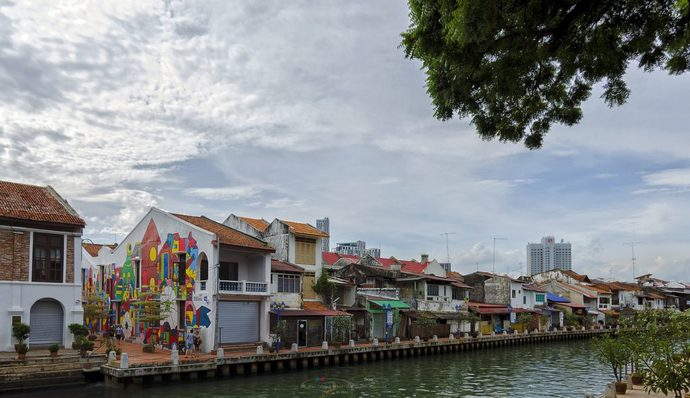 Malacca is very close to Singapore, barely 3 hours away. The best thing to do in Malacca is to eat. And the second best thing would be to soak up the history. While many Singaporeans have been to Malacca several times over, it is still a pretty new destination for the uninitiated! Here's a short write-up on what to do in Malacca.
While most things are covered in the link above, one food place that you'll have to check out is Nancy's Kitchen. Nancy's Kitchen is a longstanding restaurant known for its traditional take on Nyonya Food. You can go expecting a delicious Bua Keluak and a very long queue. It's best to go there, put your name on the waiting list and take a seat at the nearby cafe while they call you.


More authentic Nyonya experience awaits when you go to Baba Charlie's kueh-kueh store. This place has everything Peranakan! Think freshly made onde-onde that burst with a warm gula Melaka filling when you bite into them. They also have a mini-store that carries homemade sambal belachan and chinchalok, amongst others. You can see them making the sweet treats and other such delicacies here, which adds to the experience. Baba Charlie's is super famous, so expect a queue at the check out counter.
Port Dickson
Port Dickson got its name during the British Occupation, as one of the many ports that dotted the Malaysian Peninsula (including Penang and Malacca). This port was used more for military purposes than commercial trade.
Port Dickson is literally a long stretch of road along an uneven but beautiful coastline. Just like the rest of Malaysia, you can see how all three major races have come together here and created little nooks and crannies for themselves. The increased influx of tourists has made room for many resorts and beachfront hotels. In fact, the Corus Hotel has its own private beach! Though when I was there the last time, the beach was a tad too crowded for comfort.
Other places you can check out during your trip here are the Ostrich Farm, War and HIstory Museum and of course, seafood. At the ostrich farm, you can also see goats, camels, turkeys and partake in archery and dirt-bike riding. There's a Cowboy Ayam Panggang restaurant here that is very rustic. All they have on the menu are Ayam Panggang and Apple Juice. You do have a choice between breast meat and thigh meet, but do not go expecting variety. However, they don't need variety IMO. The simplicity of the menu, flavours and the people makes the grilled BBQ chicken unbelievably tasty.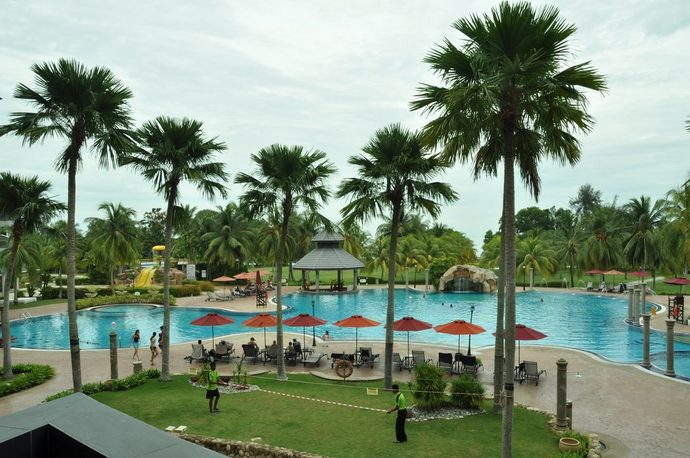 Aside from Corus, you can stay at Avillion Resorts if you really in the mood for a splurge. There are two Avillion resorts, so choose carefully based on what's recommended on Agoda. You can also stay in Lexis Port Dickson, perfect for those travelling with your kids and extended family.
Kuala Lumpur
I love everything about this bustling Malaysian city. You can find delicious food at any time of the day! They have a wonderful cafe culture, efficient train systems, historic monuments and theme parks – literally a little something for everyone in the family.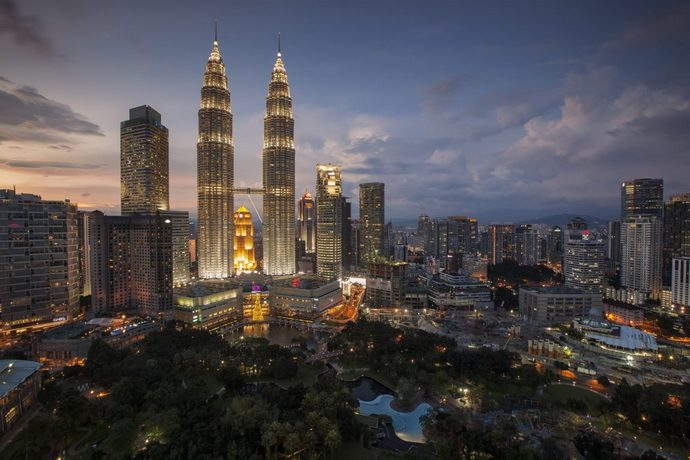 Every time I'm in Bangkok, I find something new that I can do or see. KL is no different – there's a new place to see every time! If you're into nasi lemak, there's a place called Village Restaurant in Petaling Jaya that you have to check out. Though I would advise getting there at 9 am to avoid the crowds, as the queue snakes out all the way to the entrance. Also try Porki at Sea Park, along with Indian Chendol just two doors down.
If you're looking for a lovely morning pick-me-up, go to Feeka Coffee Roasters for delicious artisan coffee. The Imbi market has a more local fare, just as bee hoon half boiled eggs. VCR Cafe, also in the Bukit Bintang area, is another quaint cafe to check out when you're in the area.
Jalan Alor is a great place for dinner, in spite of the bad press, it's gotten for rude vendors and expensive food. It's worth the experience to order a plate of delicious pork ribs and lala (or gong gong) in sambal paste. Check out 10 things you can do KL here!
Ipoh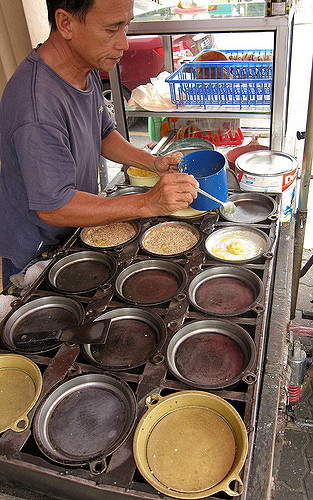 Ipoh is a unique blend of street art from Penang, and food from the rest of the world. In 2016, Lonely Planet (our frontier travel authority) named Ipoh a must-see spot in Asia. Not only is the street art amazing, the food can blow your mind. Although the first dish that comes to mind is Ipoh Hor Fun, the state has several other options for tourists.
Of course, I wouldn't go expecting a slew of fine dining options like you can get in KL. Ipoh is a lot more rustic and colloquial in its appeal. Expect local delights such as popiah, char kway teow, mee goreng, nasi kandar and other such truly local items.
Ipoh is famous for not just its Hor Fun, delightful though it may be. Two other things to look out for and try are the Ipoh White Coffee and Chicken and Bean Sprouts.The Ipoh Old Town White Coffee is classic and extremely popular in this part of Malaysia. The coffee beans aren't roasted dark, and the liquid has a distinctive nutty taste. As for the chicken in bean sprouts – thing tender, juicy steamed chicken dressed with several bean sprouts with soy sauce and sesame oil.
Ipoh is very popular for its natural landscapes, flora and fauna. In addition to the water theme park, visitors can also check out the Perak Cave Temple or visit the Taman Rekreasi Gunung Lang for a boat ride across a river. The Qing Xin Ling Leisure and Cultural Village is another option if you want to sink your feet into yesteryear's kampung lifestyle.
The Lost World Of Tambun, Ipoh. Image Source: Phalinn Ooi
Jub from TikiTouringKiwi has done a brilliant job of identifying Ipoh at its tourist best and worst, should you need more information.
Penang
Penang is Malaysia's capital for good and cheap food. When arriving at the airport, be sure to take the food map – it tells you where to find what. The map is very useful in identifying the list of best Nasi Kandar, Char Kway Teow, Chicken Rice and Assam Laksa in town, among other favourites. Most of these are situated within the Georgetown area, so you might want to book an accommodation there.
Georgetown is a World UNESCO Heritage Site, so my guess is that it'll remain rustic and charming for a long time to come. It's also a very hip and happening area of Penang, where you can find street fairs and markets selling homegrown products and food items. Check out the Beach Road Market at the third Sunday of every month.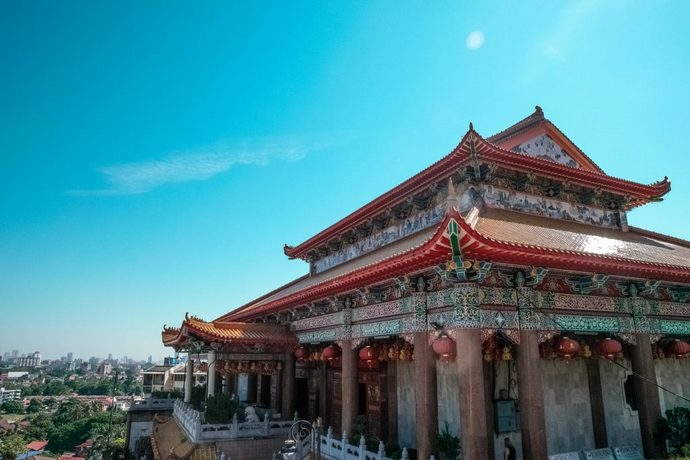 Aside from Georgetown, there's Gurney, Penang Hill and Batu Ferringhi. Gurney is here you can find Gurney Drive – its food galore here. But only visit after 6 pm as most stores open only in the evening. If you're visiting just for this, then you can stay in G Hotel – its right in front of all the Gurney Drive food stalls!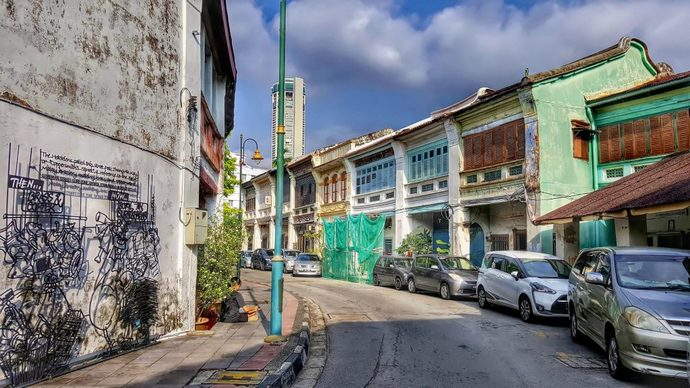 Batu Ferringhi is great for beach lovers. There are a number of beach resorts here, all with spanning sea views. You can also catch a glimpse of the many condominiums here – all sea facing as well. It's also the place for seafood lovers to go for dinner; the Ikan Bakar here is fantastic!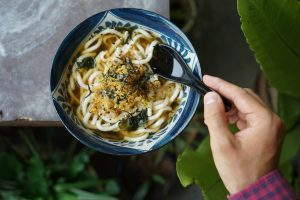 Penang Hill is a slightly cooler affair – the temperatures here tend to be cooler than other parts of the island. You have to take a cable car to get up there, and this can get pretty crowded in the evenings. You might want to schedule your trip here for the daytime. They have a few temples and many food stores here serving everything from pushcart kachang Puteh to a delicious mango sorbet. My favourite part here was the restaurant serving tea, scones and a breathtaking view of Penang island.
Sarawak
Culture and Nature buffs will love this part of Malaysia. While it is in the opposite direction of the rest o the places on this list, it is also the most spellbinding! Over the next few months, Sarawak is playing host to an onslaught of arts and cultural events! These include the Miri AfroLatin Fiesta, Borneo Jazz Festival and Borneo Cultural Festival.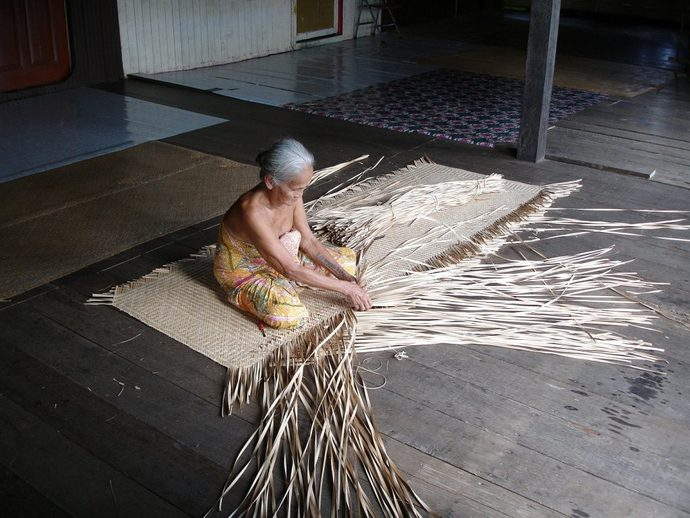 If you're very into exploring nature, going on hikes and being one with animals of the rainforests, Batang Ai is the location for you. The indigenous Iban people populate the river washed areas of the jungles here, where the river is their source of life. Visiting this part of the region allows tourists a glimpse into the lives of the Iban – a longhouse community dwelling.
Trekking in the Batang Ai forests allows travellers to not only witness everyday life by the river but also befriend some of Borneo's native dwellers: the Orangutans. The Sarawak government protects the natural habitat of these wildlife creatures, and there is a hiking trail (up to 1.8km) that can take you through their habitat.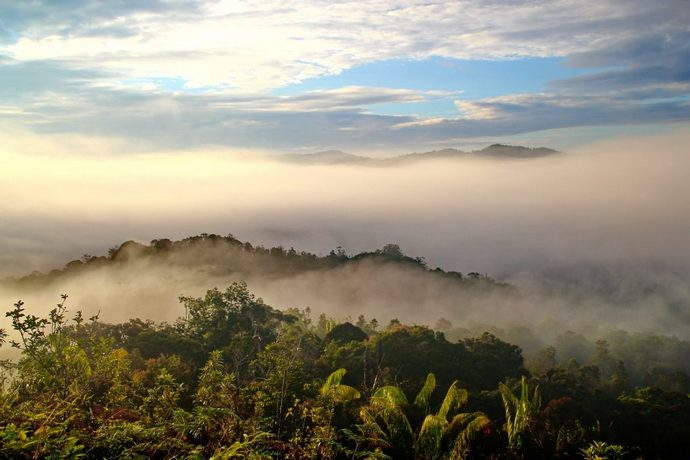 Sarawak also happens to be a fantastic diving spot! If you and your family are into exploring the great world under the sea, there are numerous places where you can book a tour with a licensed and experienced guide.