This trendy new Indian tapas bar/restaurant has us wagging our tongues and swinging from tree to tree for their delicious Indian foods and creative cocktails.
Indian foods gets a refreshing tapas-like twist in this swanky new hang-out on 67 Bussorah Street. Serving up traditional north and south Indian dishes in bite sized portions using fun and unique techniques seems to be what they do best here. The head chef, Chef Azad, is originally from highly acclaimed Indian restaurant Yantra, so you know the dishes are lip-puckeringly fantastic!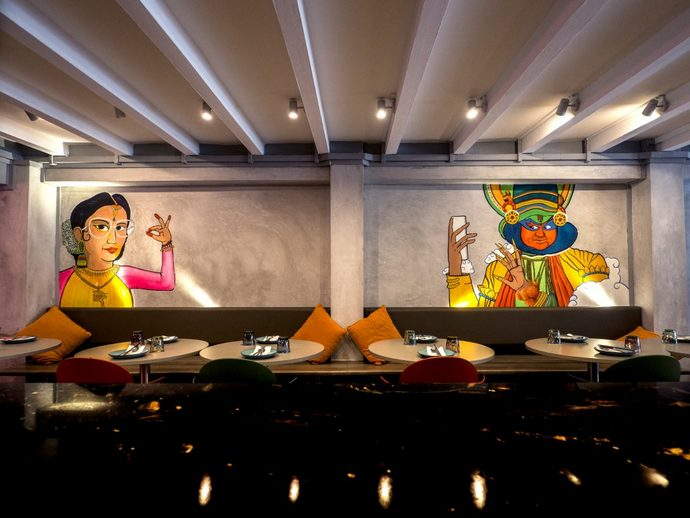 The Indian Food
I tried quite a few items on their menu, and five of their nine classic cocktails. A few items stood out more than the others, as is the case in most food tastings. Here, I urge you to try the Truffle Naan – this was quite a surprise to me, as I had never imagined truffle on naan. The result is somewhat sweet, yet tantalising. This is served with a refreshing pear chutney and a cottage cheese mousse. Another must try here is the Meen Kuzhambu, or Fish Curry. When I saw this item on the menu, and heard I was going to be tasting it, I already had certain predisposed judgements in my head (It better not have coconut milk! It better be tasty! It better have a good helping of tamarind!) as I personally love a well made Meen Kuzhambu myself. Boy or boy, this dish did not let me down. Served with a side of garlic naan, the fish curry was made with so much tenderness (and seabass, so you don't have to worry about bones) that the smell of the curry can instantly make your mouth water. I was already in heaven before tasting it, and you can imagine my joy when I actually did taste it. The curry was rich, but made with tamarind and an obviously homemade curry powder concoction – if it wasn't homemade, Chef Azad sure knows how to mask it well will the vibrancy and soft, permeating sourness of this dish; typical of the southern region of India.
If you're looking for light bites to go with your mains (aka, alcoholic beverages), then the okra chips or (and) calamari rings will do the trick. The calamari rings here are fiery and red; they mean business. One bite and you get an explosion of Indian spices and fresh seafood. The Okra chips were very popular at my table too; thinly cut ladyfingers marinated in chickpea flour and deep friend till crispy, almost ikan bills like.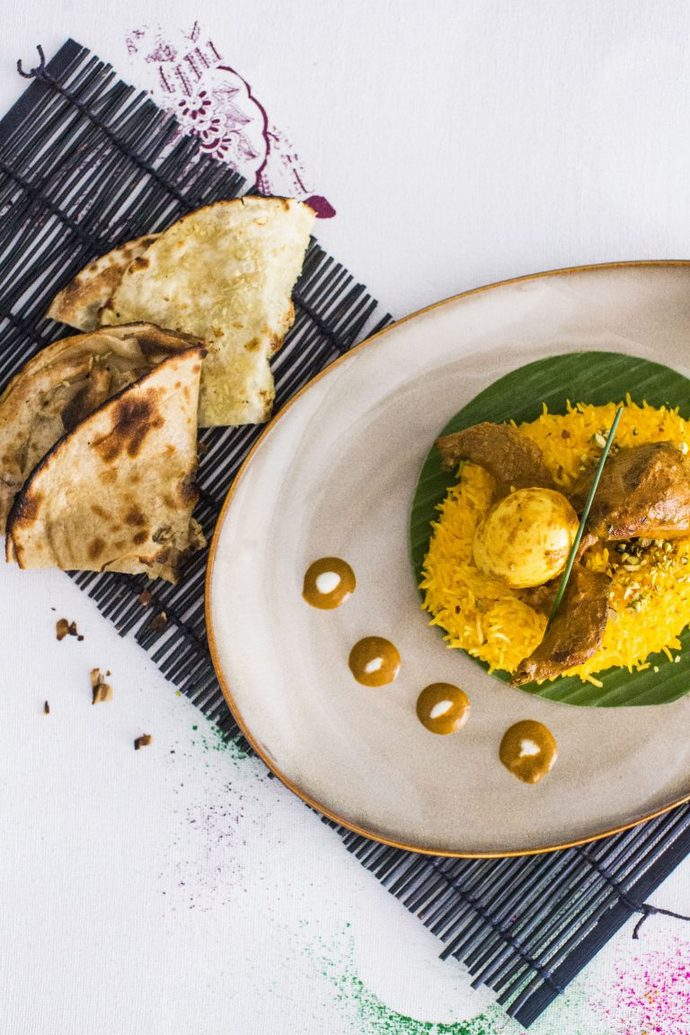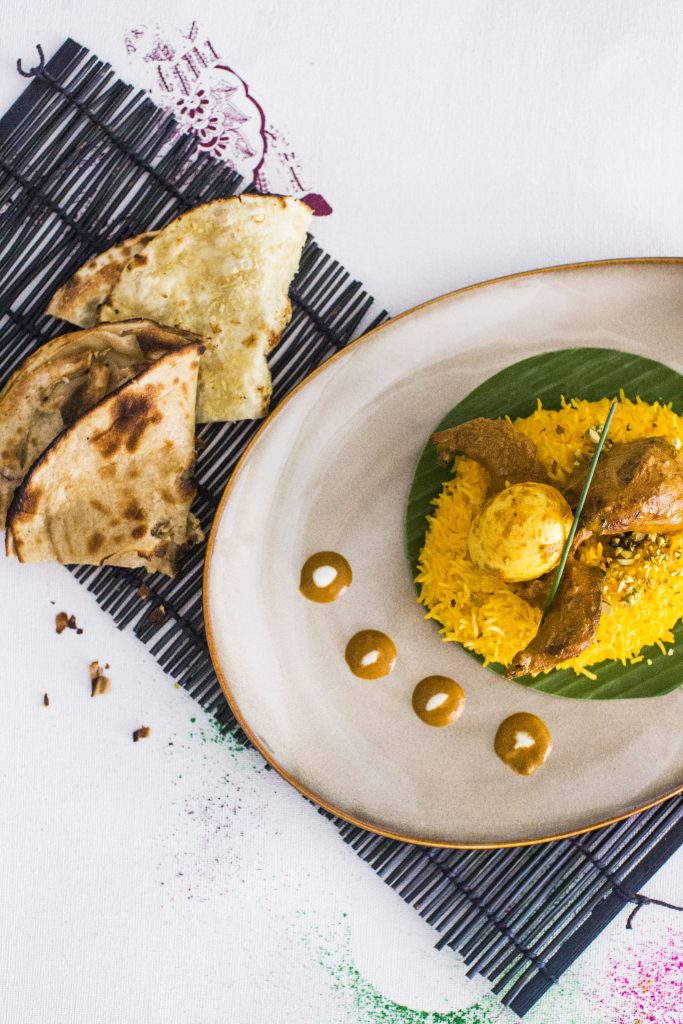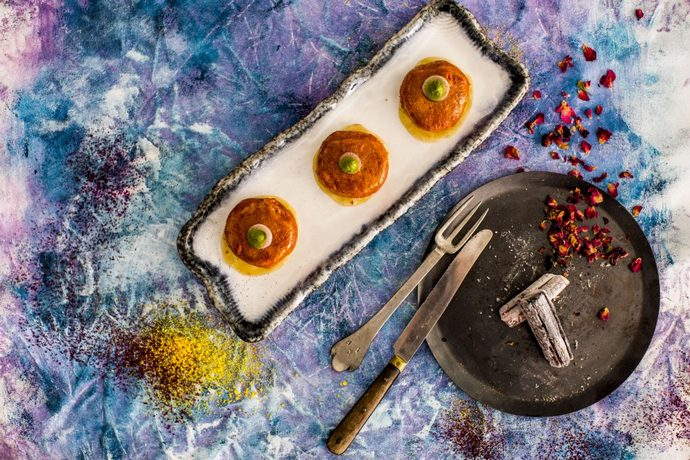 Cocktails
The head Bartender, Kannan, has a world of experience under his belt and it shows in all this devilish cocktails, each more sinful that the other. Truth be told, alcoholic beverages are highly subjective (just like flavours); whats for one may not be for another. Three of my favourites include The Flying Monkey (signature cocktail), Yo Yo Mani and the Goa Mamma Lassi. These three are all distinct in their ingredients and flavours, but boy do they pack a punch. As is customary, I highly recommend starting off with the Flying monkey. While it was really delicious, it can get a little heavy for some. So might I suggest sharing?
And on the same sharing vein, the Goa Mamma Lassi is not for one individual to handle – trust me on this one. You need at least four of you sipping away on this. Also, because this drink contains yoghurt, I would not advise having this before dinner.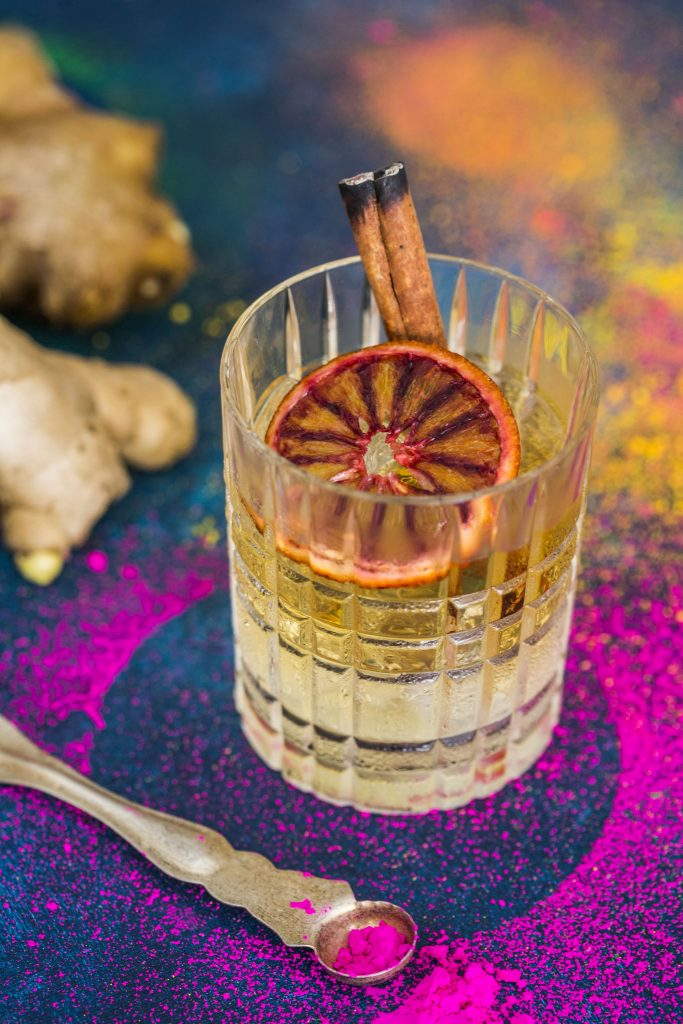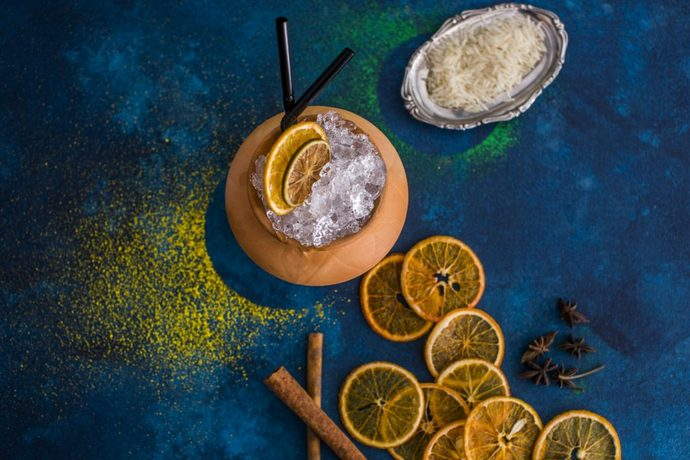 Delicious, cravings-filling Indian food, great music and bar vibes, and a brilliant cocktail menu. All set to blaze a trail across Singapore. If you're looking for something to do, or hoping to have Indian food but with a modern twist, head down (or should I say swing by?) to the Flying Monkey today.
Venue: 67 Bussorah Street, (S199480)
Lunch, 12 to 2.30pm, Dinner, 5.30pm to 11pm. Weekends till late, alfresco seats available.