Open Door Policy is one of Singapore's popular neighbourhood cafes that has an authentic philosophy and sticks to it: its gluten and dairy free (GFDF). Every item on the menu has been carefully planned around this requirement, and Chef Freddy Ang has managed to keep the ingredients and preparations as fresh as possible.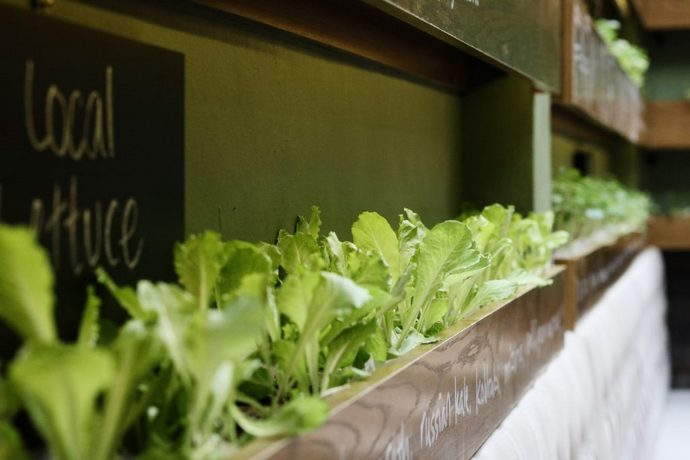 Stepping into Open Door Policy is an experience in itself – there's so much green everywhere that you're immediately transported into another world. It's almost surreal dining amongst what feels like lush greenery but is in effect just a wall lined with recycled carts, each housing a different green herb. This really made me think about the kinds of herbs can actually flourish in Singapore, and how I should start planting them – but my mini-herb farm is a story for another day. The green wall is not only appealing but sets the tone for the food here – everything is authentic, fun and makes you feel as though you've just had a unique experience.
Starters
One of the first few items I tried was the Avocado Crab Salad. The avocado's almost buttery, smooth texture complemented the crab perfectly – I was pleasantly surprised that the chef was pretty generous about the amount of crab in the dish. The velvety texture of this dish was off-set by the charcoal fried bread – so crispy that it smatters all over the plate.
Beetroot may not always be the most popular item on any menu; some of my friends despise beetroot and will not eat it no matter how I decide I want to cook it. I think this salad could possibly change their minds. The pickled beetroot is served warm, tossed in wild rocket. If had on its own, the beetroot can get a little much to handle, so this salad comes with the perfect ingredients to mellow the beetroot's harsh glare; tofu, walnuts and sweet pomelo.
Main Course
I am a huge fan of Thai food, though I am sure you know and are pretty sick of hearing me talk about it. While this dish is not Thai per say, it consists of a locally caught threadfin fillet (all meat, no bones) resting on a Thai-spiced shredded mango salad. While there will be a side of oven roasted potatoes, the focus for this will be on the salad and the cashew nuts and shrimp that have been strewn precariously on the plate. When eating this, it's best to put a bit of everything into your mouth at the same time. That's the stuff.
This salmon, the second part of the main course, was delightful. Salmon is a tough fish to work with sometimes; it can get too fishy when cooked improperly and has to be spiced or flavoured just right as its pretty robust on its own. This salmon fillet was marinated in garlic and thyme and served with braised miso chilli daikon and milk cabbage, and finished off with a dill foam.
Dessert
The chocolate shell for this tart is a no-bake one, made with bitter chocolate. It may not be for people who don't like bitter chocolate, but it worked for me! The calamansi mousse was not on its own – it also had lime zest and was set to the perfect, melting consistency. And yes, the white dollops you see are bots of meringue that had been torched to burnt perfection, topped with dehydrated calamansi sliced. Calamansi is not a popular dessert citrus, we usually see lime or lemon. But it works here, and with chocolate too! Who knew?
This dessert is where I truly felt the wonders of dairy-free food. Cashew nut milk custard served with golden kiwi compote. The kiwi chunks are reduced in lime and mint, a divine combination. The compote ends up a little tart to the taste but goes very well with the vanilla custard that almost melts in your mouth. If you need to try one dessert that's dairy free, this could just be it.
If you're looking for other things to try at Open Door Policy, they have plenty more tantalizing items on their menu: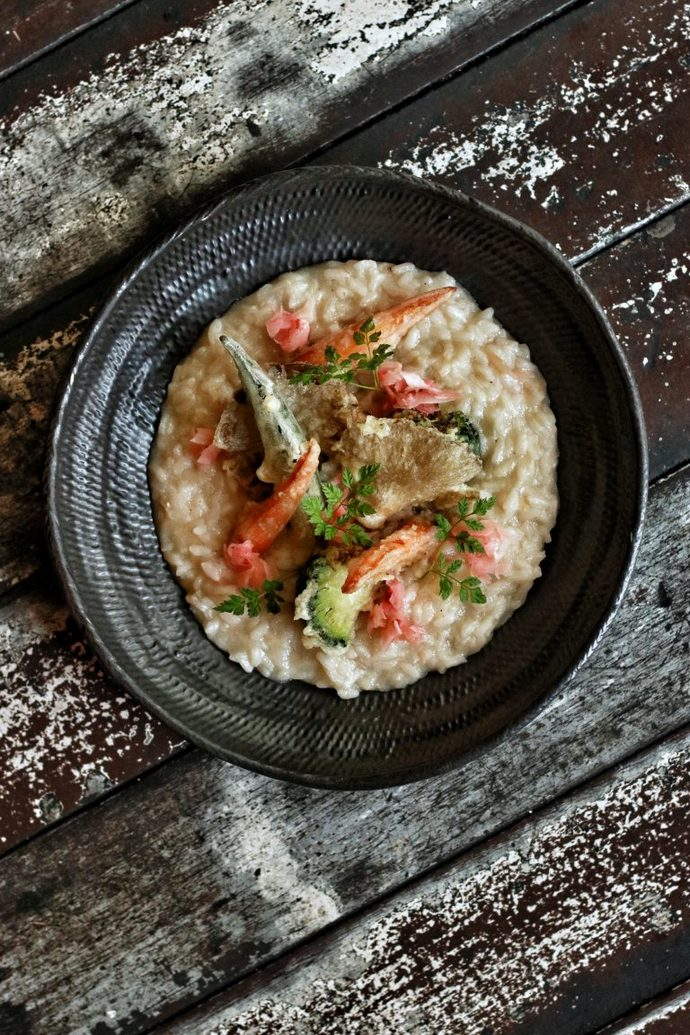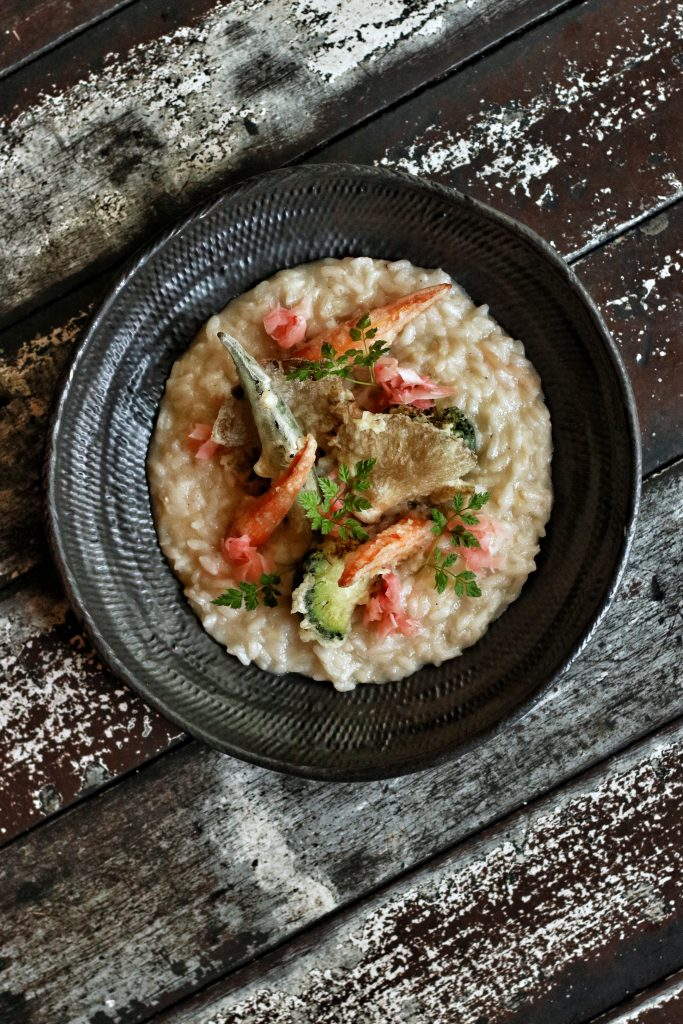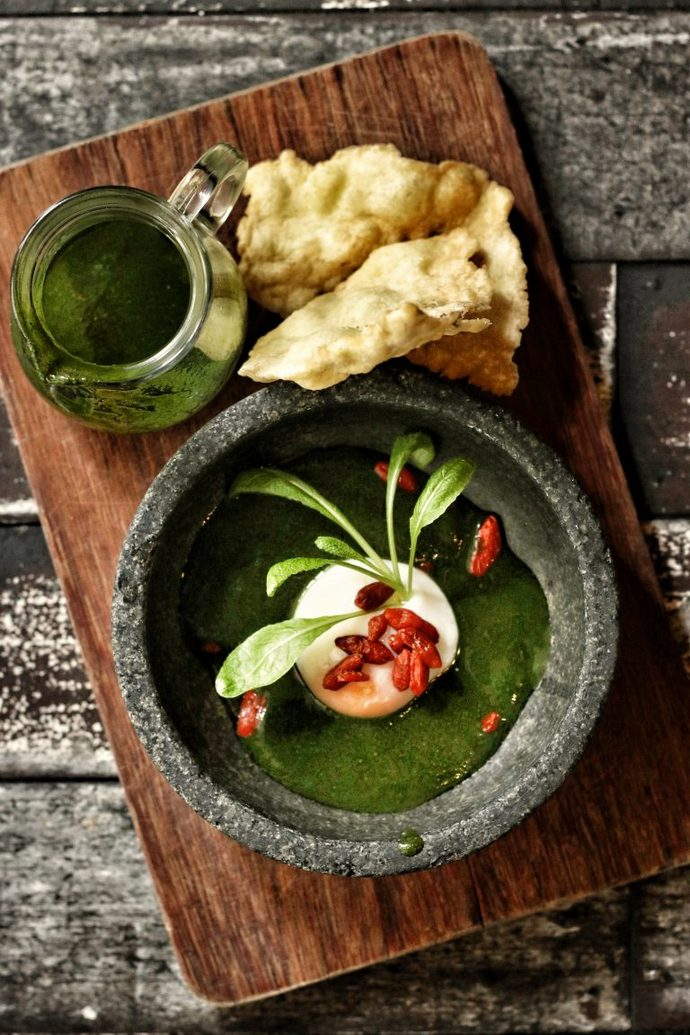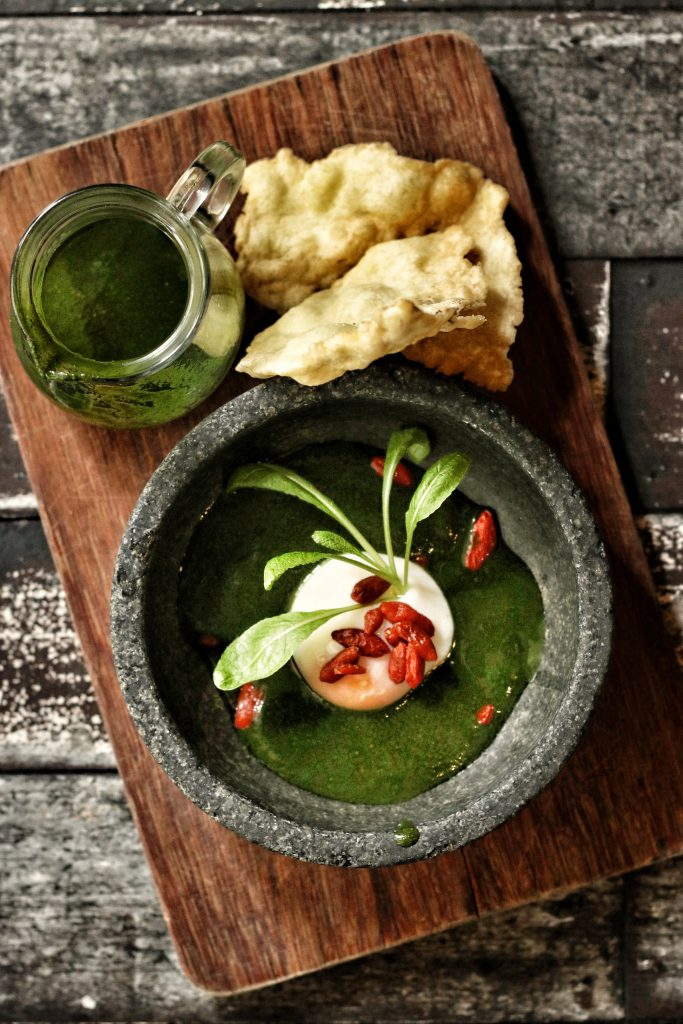 Address: 19 Yong Siak Street (Yong Siak View), Singapore 168650
Tel: +65 6221 9307
Operating hours: Open Monday to Sunday (Closed on Tuesday)
Monday to Thursday: 12.00pm – 11.00pm
Friday: 12.00pm – 12.00am
Saturday: 11.00am – 4.00pm (brunch); 6.00pm – 12.00am
Sunday: 11.00am – 4.00pm (brunch); 6.00pm – 11.00pm