"What is there to do in Penang? ", is the first question anyone ever asks me when I talk about my holiday to this resplendent Malaysian state. Playing a significantly large role during the British Occupation, Penang is not very far away from Singapore, I'll say, before diving into a long-winded (mostly one-sided) narrative about this glorious location and how one can never run out of things to do, day and night.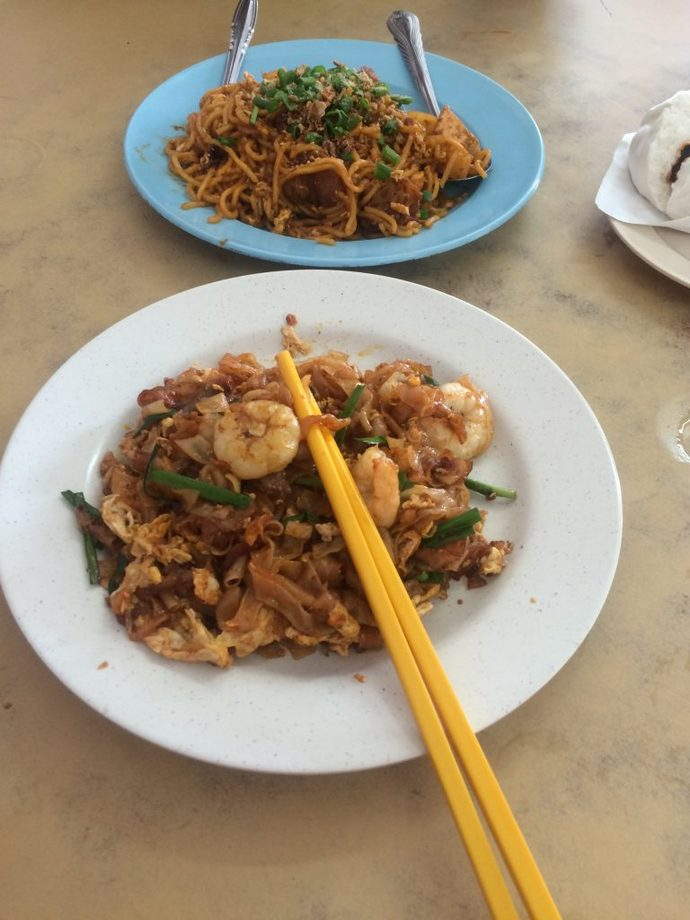 So, we all know that Asians love our food. You will only realise how much when you land in Penang and find a Food Map (yes, you read that correctly) just as about you're about to exit the airport. This map is essentially a guide to where you can find some of the best food in Penang, organized alphabetically according to the dish. Some of these include local favourites such as Assam Laksa, Chee Chor Fun, Mee Goreng – you get the picture!
I stayed at Jalan Penang, Cititel Penang. One of two branches, this main hotel is located along the most convenient major road in Georgetown. A side note here – the other Cititel establishment is called Cititel Express – while the hotel is newer, its pretty out of the way, so I would suggest sticking to the one along Jalan Penang. Just take a look at that food map – you'll see most of the places listed (including a market for fabrics and used goods) on Jalan Penang. I refused to book my room (from Agoda) with breakfast. The theory was that I will be staying in a state recognized for its food as much as the sky is blue, surely I'll find food if I walked out of the hotel. And I was right!
Directly in front of the hotel was the first stop for lunch after checking in: Nasi Kandar. Nasi Kandar is essentially rice with a combination of chicken, fish and mutton curries and a range of side dishes that are all arranged around a heaping plate of rice. After filling up on this overwhelming experience, it was time for a trip to Penang Hill. I decided to take a bus instead of a taxi. In Penang, you can easily hop onto one of the Rapid Penang Buses (the rapid bus service runs in several Malaysian states including  Penang, and especially in Penang there is a free shuttle that brings your around Georgetown).
So, the bus ride is about 2 hours (its 30 mintues by cab, if you're trying to safe on time) and takes you through the many winding neighbourhoods in lovely Penang (see? I promised you a one-sided love letter, didn't I?). Once you're there, you'll have to take a cable car up. I suggest doing this on a weekday, about 5ish or 6 in the evening as the sun is about to set. Otherwise, going up will be cramped and claustrophobic 15-min ride, much like how coming down would be. Once you get atop Penang hill, expect panoramic views of the surrounding state of Penang (breathtaking, honestly) and a lovely cafe to have tea and scones, with live music. You can explore this small hill top to find shops selling Kachang Puteh, Ice Kachang and other snacks around Cliff Cafe.
Ho Ping Café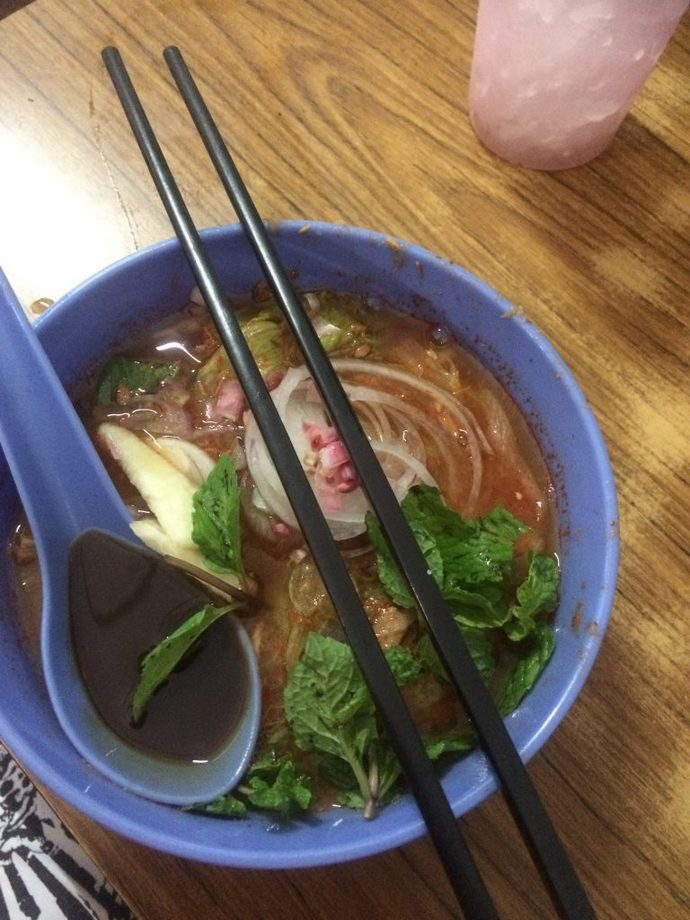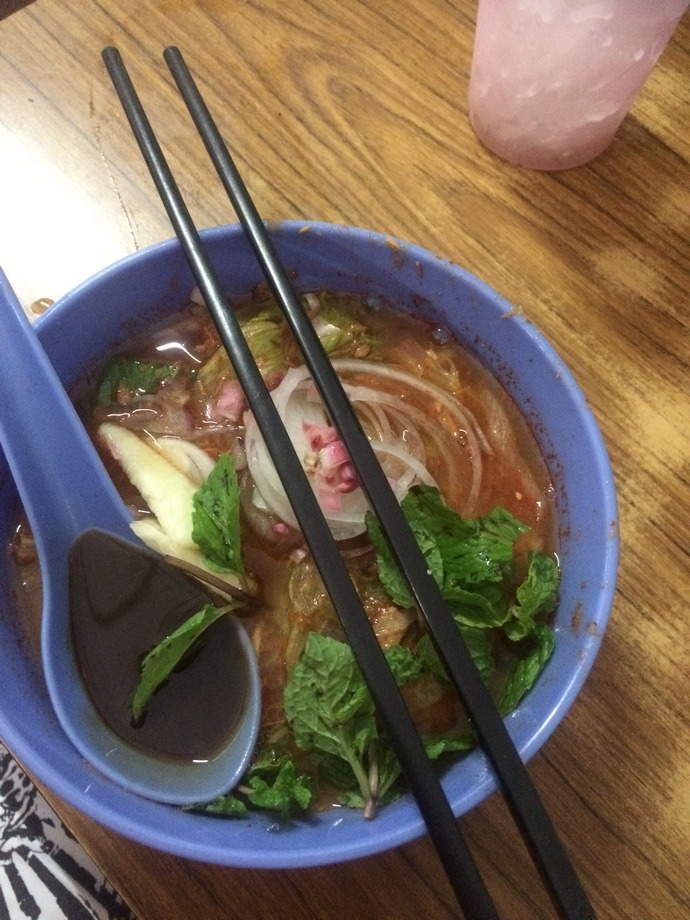 This café had the best Char Kway Teow and Mamak Mee Goreng in Penang (at least, in comparison to the ones we tried while we were there).  Located in a street corner, you can't miss this coffee shop while walking along Jalan Penang. Also, try the Penang Laksa here (yes, I was here more than once during my trip). Penang Laksa is not for everyone – you either love it or hate it and there's no two ways about it!A hearty combination of vegetables served in a mild but highly fishy broth, with a spoonful of soy sauce on the side. Fresh and inviting, this Laksa can really do wonders to your mood.
Little India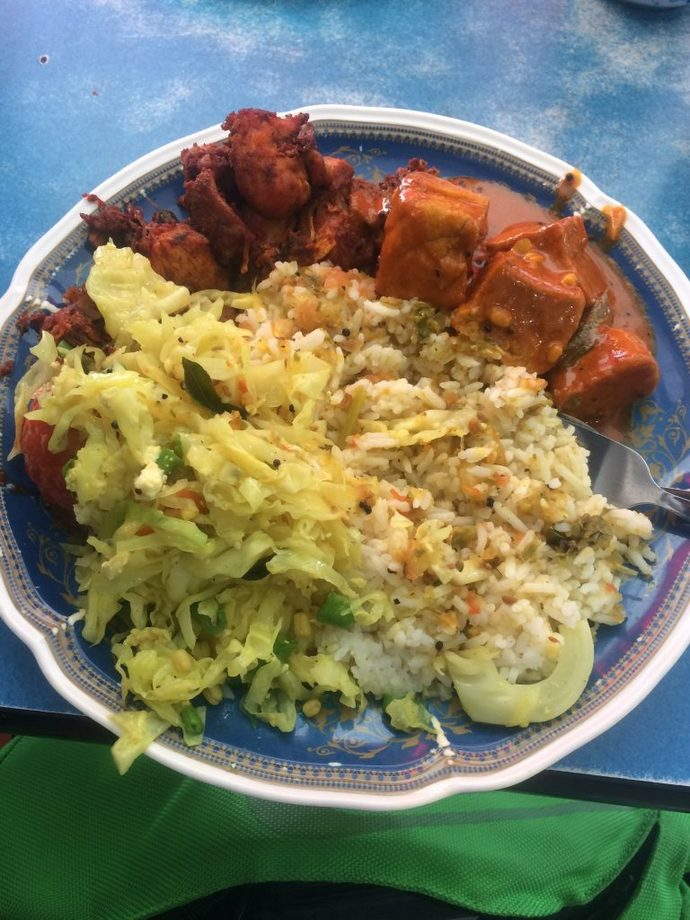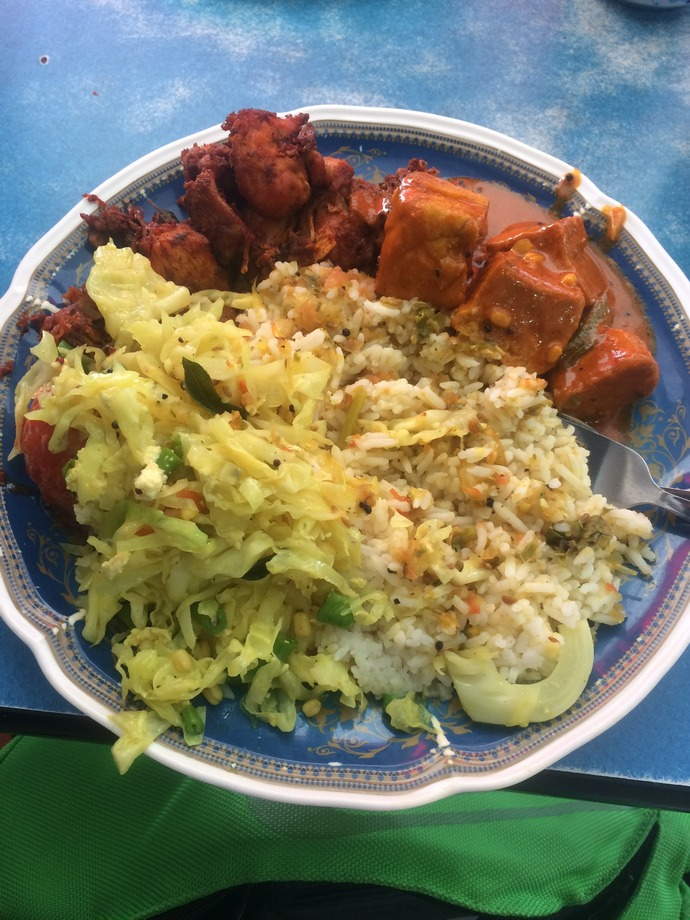 Little India in Penang is the absolute place to head to – witness the sights and sounds of the Indian culture and indulge in the best egg thosai with chicken sambal and a cup of steaming Bru coffee (that's a brand of coffee from India that's too good to pass up). This was my breakfast during my first morning there, at this (quite popular, though not in the morning) place called Restoran Nasi Dalcha Kassim Mustafa on Lebuh Chulia. Still dreaming about it!
Gurney Drive
Oh dear Gurney Drive – where do I begin? Firstly, getting here was quite a feat for me, as I walked from a neighbouring (well, not really) hindu temple as I couldn't find a taxi. I gave up waiting for the bus after 20 minutes of no-show. However, once in Gurney Drive, the food chased my blues away; I made way in my mind (and stomach) for an array of Malay and Chinese hawker fare, all tantalizingly good and reasonably priced! My friends and I got a range of dishes to share, including the classics and a very unique Chee Chor Fun, which featured a plum-flavoured sauce and plenty of nutty sesame seeds. I suggest dedicating some time to this food hub, and come back on another day to try the non-halal food (if you're trying the halal food for your first time). There's a Gurney Mall right next to it, though I wouldn't advice going in there as the things tend to be marked up by a lot. 
Seafood at Batu Ferengghi
Batu Ferengghi is where most of the expats who come to Penang reside in. Sprawled with beachfront resorts, hotels and condominiums, this is also the best place for a spot of delicious Ikan Bakar. I took a cab here, it cost me RM40 (it was quite a ride) and the cab driver knew exactly where to drop us when we said 'Batu Ferengghi Seafood Shop'. The place (Long Beach Food Court) looks like the seafood version of Lau Pa Sat, with several stores selling similar items. The whole hawker centre is fronted by a string of shops selling touristy knick knacks (including fakes of  everything). I highly recommend the ikan bakar (the type of fish doesn't really matter ) and the sambal prawns. Divine!
The Penang Café Culture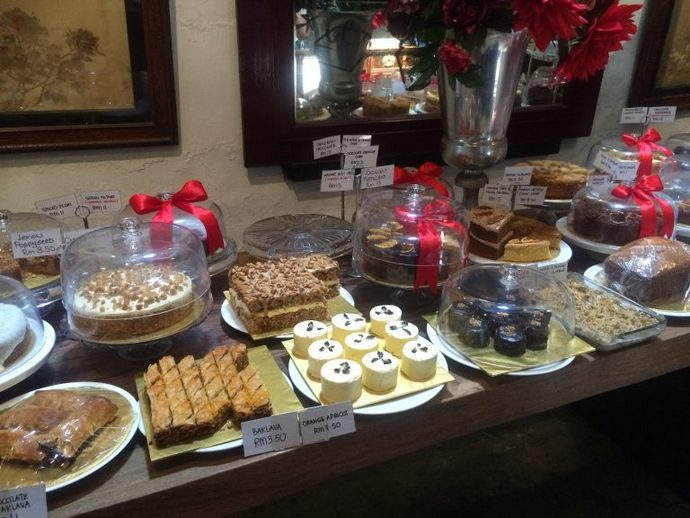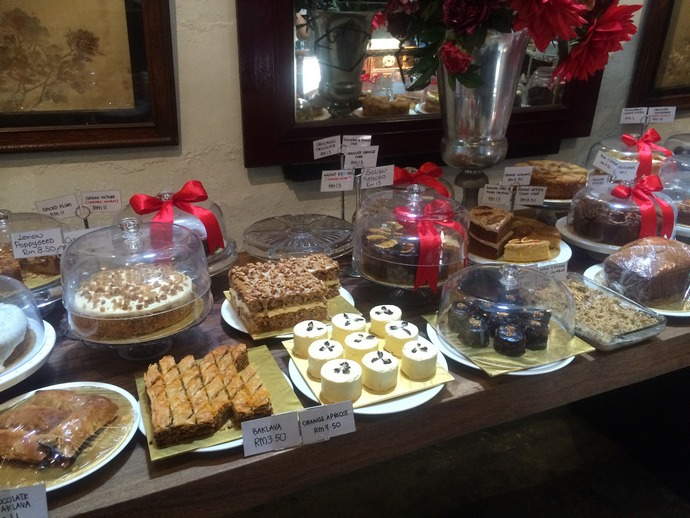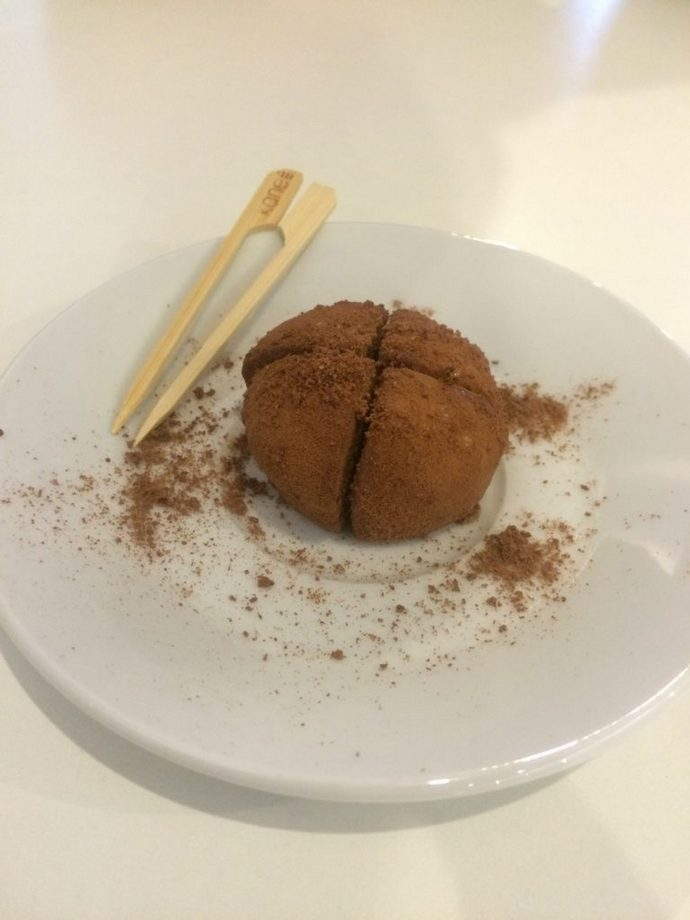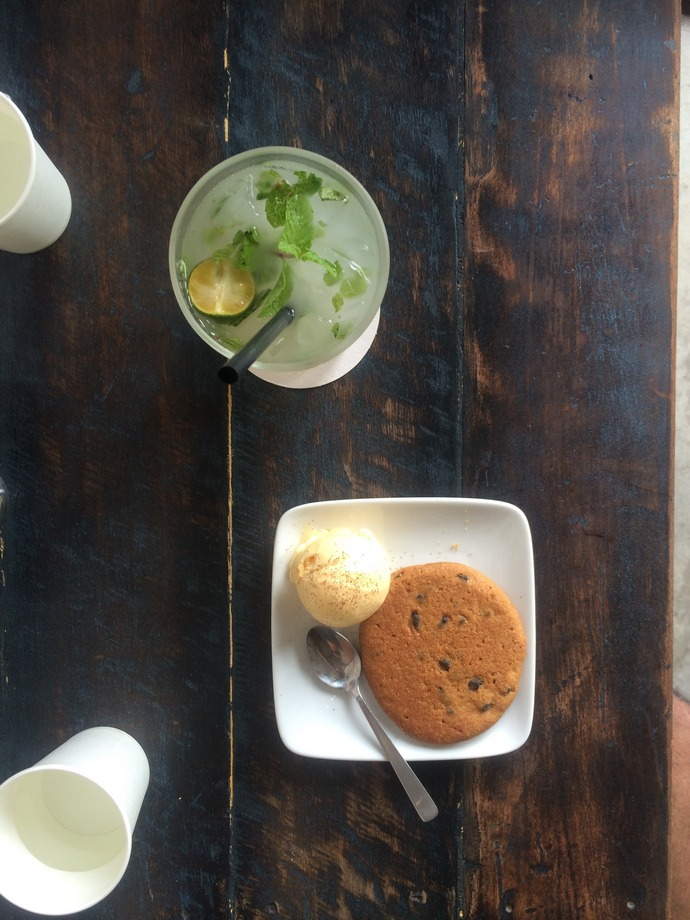 As an avid café patroniser in Singapore, I had to try my hand at the cafés in Penang. The Narrow Marrow is where I had my first glass of Toddy Mojito, oddly with a chocolate chip cookie and a scoop of fresh Vanilla Ice-Cream. Although I wouldn't advise paring the heavy, beer-like drink with something sweet, this is a must try when you're in Penang. China House had an array of cakes that'll make your mouth water, though the staff could have been more polite. If you're here, try the Iced lemon Tea – its perfect for the warm weather. If you're looking for something unique, try Kanemochi @ Lang Hoose on Beach Street. The milo mochi is to die for.
There you have it! My love letter to Penang in over a thousand words. And believe me when I say I tried to keep this short. I will not spoil you for it, go forth and discover what Penang has to offer. Have I missed out on anything? Please let me know, and I will check it out when I'm at this wonderful island again.