Road trip s are a great way to bond with your family, friends or with your significant other, and not just because you are confined to their company for the days of your vacation. So when was the last time you had a long road trip?
If you haven't been on one, baby steps! Pick your dates, and Malaysia is always a good start. So here are some towns and areas you can hit on!
1st pit stop: Yong Peng, Johor and/ or Muar
Yong Peng is a very popular pit-stop during road trips. As it is not very far away from the starting point, people normally take a break here for breakfast and a little R & R before getting back on the road. Approximately a 2 hours' drive from Singapore, Yong Peng is known for their Fuzhou/Hokkien-styled cuisines so try dishes like Hock Chew (Fuzhou, in dialect) noodles, egg soup and meat balls. You can also look out for the famous Yuan Yean fish ball (元延西刀鱼丸) eating house. Still hungry? Drive for 30-40mins to Muar, famous for their otah/otak-otak. This is so good – if you're looking to recreate this, Annielicious has a recipe you can try! Do look out for阿梅Cheng Boi Otak-otak (take-aways only, so visit here when you are driving back to Singapore, call them in advance for large quantities). Also, the famous Glutton/Tam Chiak street offering Malaysian versions or other familiar delicacies are worth a visit too. If you're there, netizens say that Nice Food Trading stall offers great otah as well.
2nd pit stop: Malacca
Home to the Nyonya Baba/Peranakan culture and delicious cuisine.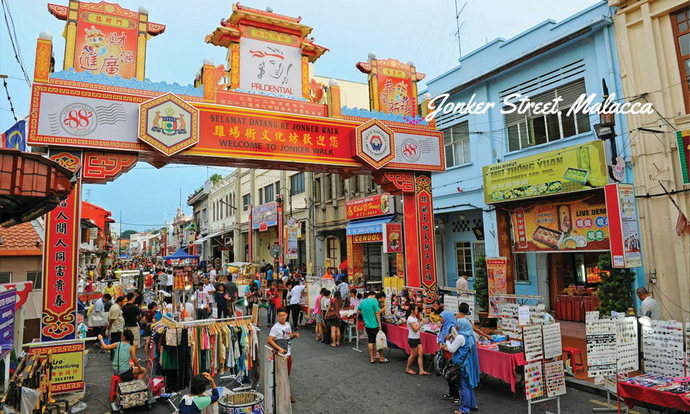 Like the Satay Celup, (lok lok but with satay peanut gravy! Look for Capitol or Ban Lee Siang), Gula Melaka Chendol, Klebang coconut shakes (we love coconut shakes, and if you have not already tried one, we beg you to), Chicken rice balls and the Peranakan cuisine like Nyonya Laksa, Ayam Buah Keluah, etc. Places to visit includes, Jonker Street Night Market, popular for it's many little trinkets and tourist-y items and local street food, and the Baba and Nyonya Peranakan Museum. You can choose to crash here for the night as Malacca offers a better selection of boutique hotels to Peranakan styled ones.
3rd pit stop: Port Dickson
Sunsets and lazy walks by the beach await!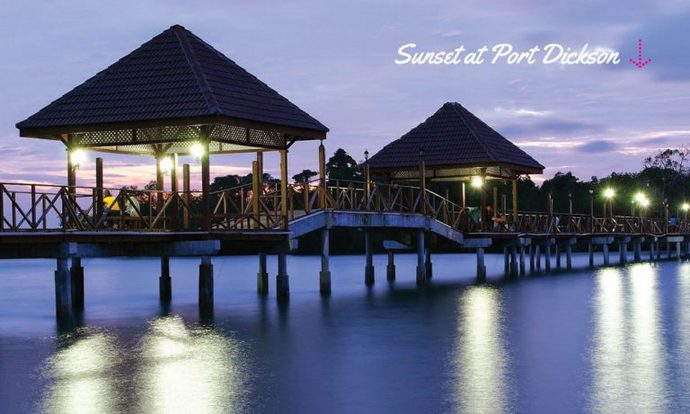 Port Dickson is not the most popular of places (due to a lack of things to do), but during a long weekend, we advice you to book your rooms in advance. Although Port Dickson does not have many highly rated tourist hotspots, they more than make up for it with the food – try the road side Ayam Pangang at RM5 per plate. This delicious joint is just along the road up Port Dickson (which literally is a looooong road by the beach). They have a cool selection of beach front resorts that have a wonderful view of the Ocean – try Corus Beach Resort, if you're looking for a simple hotel with a nice view. If you're into something a little more lavish (like Chocolate Facials), then try Avillion Resort & Spa. Relax here for a day or two after your long drive and chill by the seas. Check out our article on the Grand Lexis Port Dickson for a splendid place to stay!
4th pit stop: Kuala Lumpur
The capital of Malaysia – a bustling city featuring the iconic KL Twin Towers.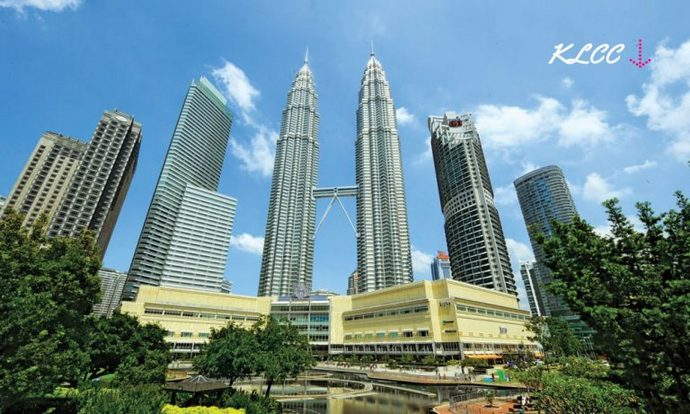 The food selection here rivals that of Malacca, offering the black Hokkien noodles (Kim Lian Kee) as at KL's Chinatown and Petaling Street. Chinatown in KL also happens to be the best place to shop, especially for counterfeit goods. But we are more foodies here than anything else, so the food at Chinatown bought us over. Other delicacies include a finely sliced Chee Cheong Fun, wanton mee and yong tau foo, all in Petaling Street. Due to KL's multi-cultural heritage, they also feature a 'little India' by the name of Masjid India, where you can find the best Indian foods, shopping and the iconic 'Teh Tarik'. If you're not so into the street shopping or food, check out upscale malls like the KLCC and Pavillion. Want some theme park fun? Just head over to the Sunway Pyramid. A little tip to the driver though: the traffic in KL is pure madness. It would be wiser to park your car at the hotel lobby and get around by train, as the KL train system is extremely accessible.
5th Pit-Stop: Cameron Highlands and Ipoh
Strawberries and cool highland air!
Cameron Highlands features rows and rows of Strawberry farms and tea plantations, where the roses can grow as big as a human's face. All the vegetable/flower/fruit and tea plantations are yours to visit. Fill up your lungs with fresh air, away from the bustle of concrete jungles and traffic. Just remember to pack more clothing (for insulation) if you intend to head here. In Ipoh, just down the mountains from Cameron, you can enjoy their iconic Lou Wong "Nga Choy Kai"  or  bean sprout chicken with kuay teow (We swear it is that good!) and well… Ipoh white coffee!
6th, and Last Pit-Stop: Penang
The place to visit to see Singapore in the 80s!
They say Penang looks exactly like Singapore in history books, from a couple of decades ago. This is the birthplace of the Penang Assam Laksa, not forgetting their fried kuay teow, and prawn mee soup! Head to Georgetown to view some of Penang's past colonial marks in the form of architecture. A major attraction here is the Penang Hill – head up to have some of their iconic Chendol – once you have the Penang Chendol, it will be hard to come by anything similar again. Also very popular in almost every street corner here is 'Nasi Kandar', which literally means mixed rice – be prepared for a bombshell feast with this dish.
The best part of Malaysia has always been the food, so maybe this will help you out. Next time you're on the road, don't forget to stop by these places!