How to eat healthy salads the right way, and makes sure you're doing more good for your body than bad!
Salads are the all time favourite healthy meal for everyone looking to shed some weight. Even when I am not trying to that (I'll admit, I haven't tried to do that…yet), whenever I order a salad my friends go 'Who are you and what have you done with our carb-loving friend?!'. But I digress, while we live with the fact that salads are healthy food, sometimes the salads we purchase and eat from the stores might be doing more harm that good to our bodies. Without having access to food labels that reveal the nutritional content and origin of the ingredients that are used in the salads we buy, we don't have purview to the type of pesticides used in the leaves, the sugars in the dressing, the fats in the meat or the expiration date (yikes!) of the beans! And, you won't believe how easy it is to build your own salad, all you need are the right ingredients. So lets take a long hard look at salads, and eating them the right way!
Buying Greens
If you think how can greens possibly not be good for you, remember that they form the base of your salad so there's plenty there that doesn't quite meet the eye. When buying greens for your salad, remember to buy the packaging that says Organic. This way, you know that the greens were grown in a responsible manner. The un-branded packages and non-organic greens can carry a load of chemicals that can harm your body tissues, especially if you continue to consume them over a prolonged period of time. If you'd like to go a step further than buying organic greens from NTUC or Cold Storage, then consider purchasing from home-grown organic farms. If you are not able to go down to the farms to collect the vegetables, you can always order them online as many local farms now offer this service. These locally produced greens can have up to 5 times as much nutrients as the pre-packaged ones as they haven't been treated, washed or cut. The fresher, the better!
Adding Crunch
While croutons and raisins seem like the more 'filling' choice for salads, choosing the right nuts as part of the recipe can really transform both the flavour and the nutritional value of your salad. Nuts are packed with protein and fibre, and can keep you full longer, too! Who wouldn't want that effect when eating salads? When buying nuts for salads, stay far away from the oily, roasted or sugar/salt-coated variety. These packages are more meant for your beer drinking dates with friends, and even then, they aren't healthy. Try dry-roasted or raw nuts, the kind that you can get from Phoon Huat. Yes, they are sold for cakes and bakes, but they are also at the rawest, most edible form without added preservatives or flavourings, making them perfectly healthy. Of course the best option here is once again, organic produce. In addition to being healthy and responsibly farmed, you know you won't be adding pesticides to your salads, or nuts treated with questionable oil.
Protein Pickings
Protein can come in many varieties. If you're a vegetarian or vegan, check out my article on 21 different protein sources that aren't meat! Otherwise, pay close attention: use canned protein that comes in the form of tuna or salmon. You don't have to cook it – all you need to do is drain it and then add it to your salad, its that easy. However, there are permutations here that you need to be aware of, too. When picking tuna, I am huge advocate of the Ayam Brand variety. But remember to purchase the Omega 3 or 6 enriched ones, or the chunks (or flakes) in extra virgin olive oil, olive oil or mineral water. Don't try to get the Tuna Mayo or Tuna Chilli ones – really? You're trying to be healthy here. You can also use canned salmon, if you're looking for a fishy alternative.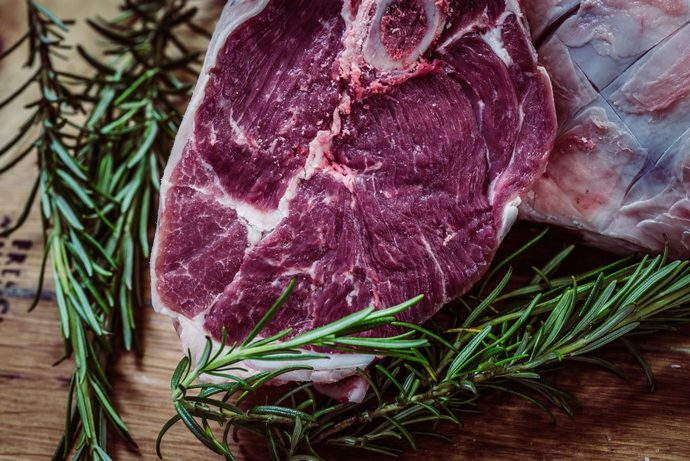 Dressing Down
Now, you've built a nice healthy salad that's good to taste and for your body. Adding the finishing touch with the right kind of dressing can either make or break your salad! The amount of preservatives that go into store bought dressings and vinaigrettes is ridiculous. Not least to extend the shelf-life of these things, the oils used in these dressing can be from non-organic farms where oils are extracted from plants that are grown with a multitude of pesticides. Its best to read the label before buying any type of store bought dressing and see if there's 'Organic' written on it, giving the dressing more credibility. Having said this, though, you will not believe how incredibly easy it is to make your own salad dressing; all you'll need is white wine, red wine or balsamic vinegar, depending on your mood for that day, and some good extra virgin olive oil. Other seasonings, such as salt, pepper and dried oregano, can be added to the dressing straight as soon as you mix up these 2 basic ingredients – its that easy! And, you cut out things like preservatives and pesticides that may get into your body and cause unknown harmful side effects.
So the next time you want to have a salad or go on a salad-only diet, remember these easy tips to get started. Its simple and convenient, you possibly need to grocery shopping once a week and you can come up with a wealth of combinations for an entire month! Hmm… this makes me want to write about a number of salads that I've already come up with in my head while writing this feature… To the test-kitchen! (well, its just my kitchen, really. I like saying test kitchen because it makes me feel like its a real thing).
Happy dieting, or salad eating, everyone!
Text: Krishy Mal
Images: Pexels.com