Sasha's Fine Foods is committed to providing high quality produce at affordable prices! Here's a review of their ready-made Dhals and Vegan Rendang.

Much like everything else, shopping for groceries online has become a trend. It's a natural progression in my opinion, since many of us won't know what to do in the wet market anyway. I switched to getting my groceries online quite recently, which is late by most standards. However, I hold off on buying fresh ingredients (such as my favourite chicken breast) because I prefer to get it from the wet market. With Sasha's Fine Foods, that is now changing!
Sasha's Fine Foods is online grocery with fresh local and international ingredients and ready-to-eat frozen meals. They have a wide range of ingredients that are responsibly sourced, easy to use in the kitchen, and kept local where possible. They have recently introduced a range of ready-to-eat items, such as the Tarka Dhal, Vegan Rendang and Coconut and Lime Dhal.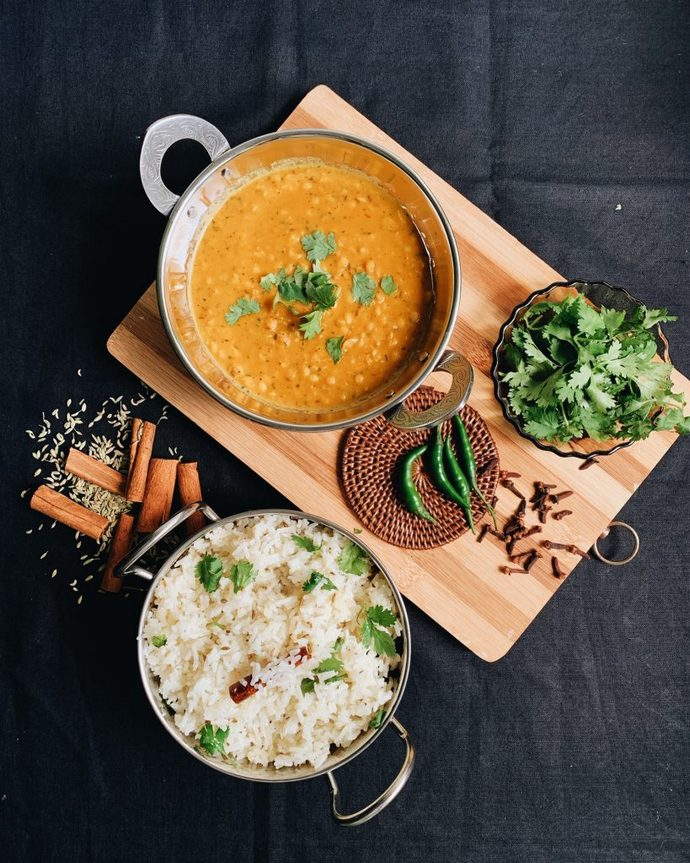 As a reader of this blog, I am certain you know of my penchant for frozen meals. I even freeze the food that I cook so that I can have it another day when the craving strikes. So I jumped on board the opportunity to savour a selection of frozen products from Sasha's Fine Foods, including uncooked chicken breast (which I used to make the dry butter chicken you see below).
Veganism and vegetarian diets are a huge part of the consumer market today. If you're someone who makes up this market, then you'll want to read closely: the Vegan Jackfruit Rendang is actually very good. I had my reservations about this item, having grown up with jackfruit as a sweet tea-time treat. I was pleasantly surprised at how well the sturdy sweetness of the jackfruit stood up to the almost pungent spiciness of the rendang. The beautifully stringy texture of jackfruit mimicked the fibres of meat (usually mutton or beef).
Tarka Dhal
The 2 dhals that I tried were Tarka and Coconut & Lime Dhal. One was familiar while the other was exotic and fascinating. The Tarka dhal is a very easy dish to incorporate into your meals, especially with rice or naan. Tarka means to temper a few ingredients in hot oil (usually onions, garlic and chillies) and adding it to the finished dish before serving. The Tarka dhal (like other items) came frozen with a long shelf-life, making this a perfect 'emergency' meal.
Coconut & Lime Dhal
If you're not very adventurous with Indian food, then this dhal is perfect for your kitchen. The flavour is as close to an original Dharka Dhal as it can possibly get, especially since it comes frozen. It has a mellow flavour-profile, with very minimal spicy notes. However, the buttery smoothness of the dhal more than makes up for this. Lime and Coconut Dhal
As the name suggests, these 2 ingredients add plenty of pizazz to the dhal. In fact, the dhal is frozen topped with cauliflower florets and a generous shaving of coconut meat. Heat it up and these flavours come alive, mixing with the dhal beneath. The lime in this recipe gives dish a special zing that is absent in regular dhals.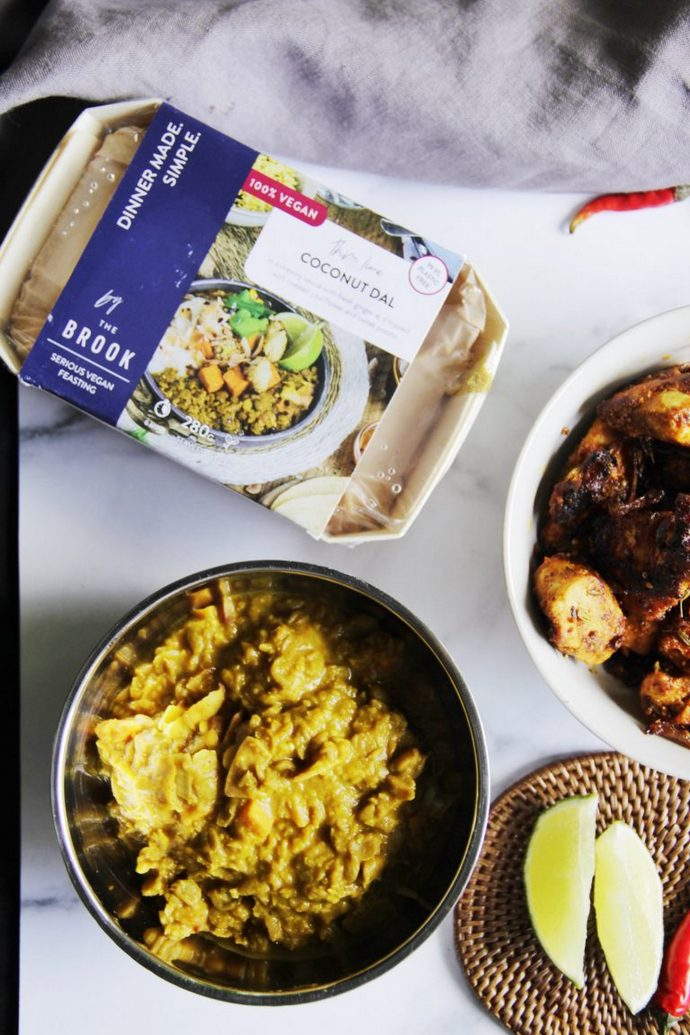 If you're looking for a quick fix for dinner, especially on weekdays after work, then I strongly recommend trying these out. They are vegetarian and vegan, perfect for most diets. Use code 'Craversguide10' now for a 10% discount on all items at Sasha's Fine Foods now!