Singaporeans love food and there's no two ways about it. In its 23rd edition, the Singapore Food Festival is back again this year to wow locals and foreigners alike with a plethora of dishes that showcase the history and roots of our sunny shores. Aptly themed 'Savour the Past, Taste the Future', the line-up this year includes 18 events in different parts of Singapore helming the food heritage of our small and proud nation. Popular restaurant chefs and food stores are taking part to bring you food from every corner of the country.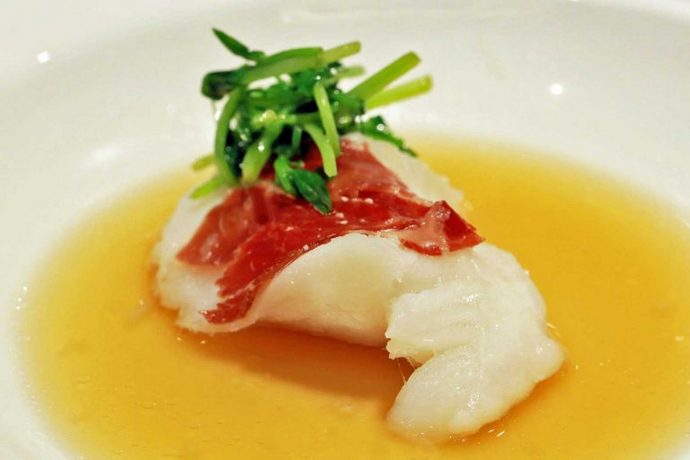 A primary fixture during Singapore food festival, 50 different restaurants have come together this year (in collaboration with the Health Promotions Board) to create healthy meals under 500 calories per serving. This has been cooked-up by the culinary minds behind these 50 restaurants, as an ode to the Singapore Food Festival (which has seen Singaporean-inspired dishes being created in these restaurants). Some of the restaurants in this list include Red Star Restaurant, JUMBO Seafood and Islamic Restaurant, among others.
Prices are dependant on the various restaurants
2. 11 July – 30 July, Hainanese Reign by Mandarin Orchard Singapore
Mandarin Orchard's Hainanese Chefs bring diners a range of Hainanese foods and delicacies, including the famous Chicken rice, Pork Chops, Lamb Stew, Beef Noodles, Chicken Curry and Fried Rice. Traditional Kuehs can also be found at this event, which runs from Mondays to Saturdays only.
Price from $78++
3. 15 – 16 July, STREAT @ Clifford Square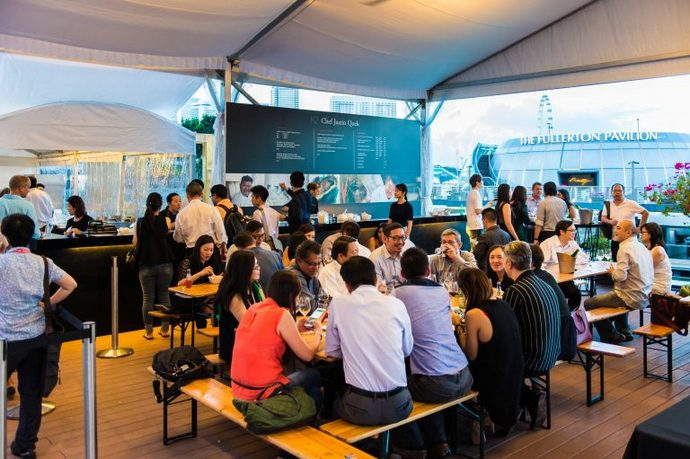 Streat is SFF's signature event, featuring a collaboration between big players in the international food arena. Chef Susur Lee, Chef Ken Ling (Tunglok Heen) and Chef Han Liguang (Restaurant Labyrinth) have put their culinary smarts together to create a pop-up restaurant featuring an exclusive 5 course dinner. The food served on this menu will be an innovative take on Singapore's legendary street food.
Other participating restaurants include Candlenut, The Disgruntled Chef, Char and Casuarina Curry Restaurant. Witness the evolvement of Singapore's food and food scene at this event.
Free entry, 5pm to 10.30pm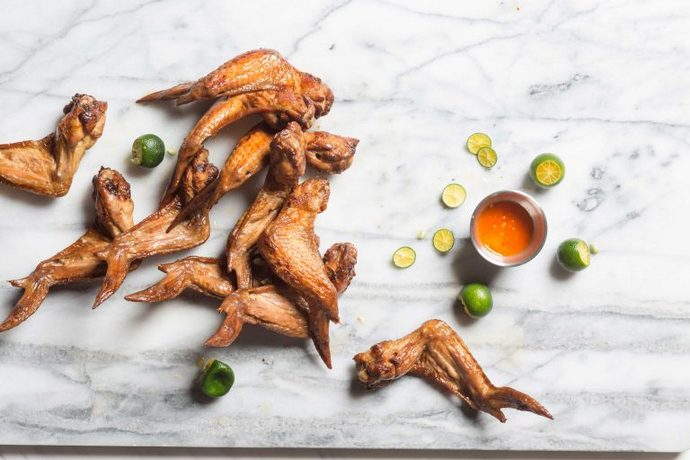 ION Orchard brings the popular picnic culture to live in the most memorable indoor picnic setting. Shoppers have to spend at minimum of $50 in F&B stores in ION to redeem a free picnic basket worth $100. Culinary workshops, celebrity guest appearances and food tastings are all a lively part of this event.
Free entry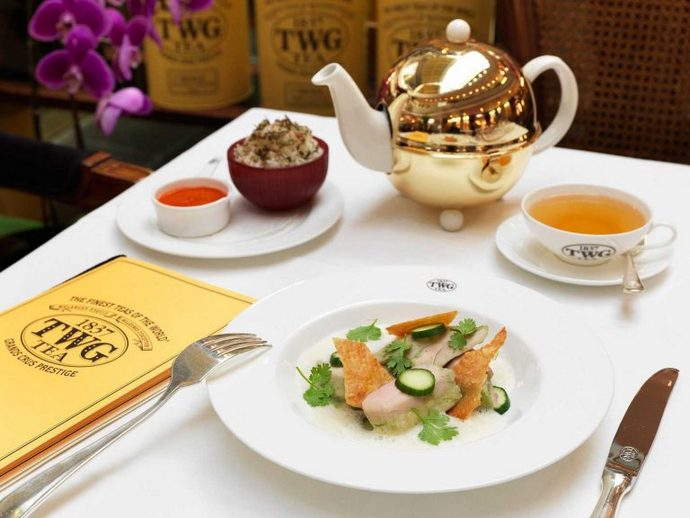 TWG, a home-grown brand known for its splendid array of teas, is jumping on board the Singapore Food Festival with an array of tea-infused local dishes. They are offering a set menu with a choice of either a tea-infused Chicken Rice or Barramundi Fish Curry. Dessert Choices include dessert of the day or TWGs array of tea-infused patisseries. This set menu also includes a choice of either Royal Orchid Tea or Darjeeling Princess Tea.
Price starts at $35++ per set
6. 16 & 17 July, 30 & 31 July, One Farrer's Food Street by One Farrer Hotel and Spa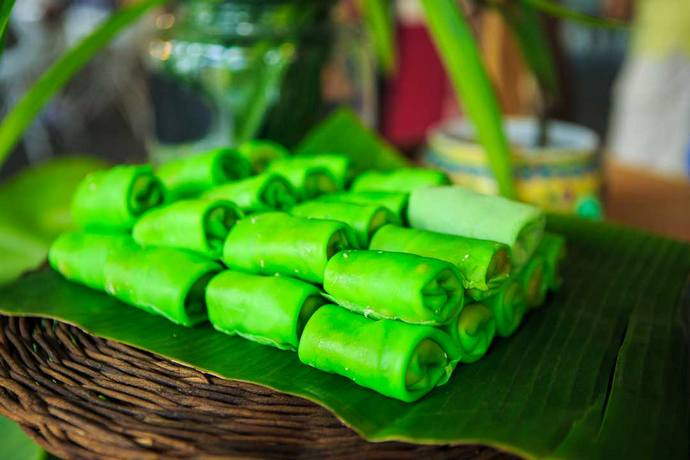 As a nod to the Singapore Food Festival, this recurring event will feature local dishes such as Hokkien Prawn Mee and Rojak at unique pop-up stores to reflect the heritage of the Farrer Park district. Diners and eager foodies can also look forward to fushion food, such as a Chilli-Crab Pie (why hasn't someone thought of this already?). Prices range from $4 to $12 nett.
Free entry, 16 & 30 July 2016: 11am to 9pm at Level 1, 5pm to 11pm at The Box Kite No. 27
Free entry, 17 & 31 July 2016: 11am to 6pm at Level 1
Heritage hawkers serve up some quintessentially Singaporean dishes, such as Chilli Crab, Satay and Popiah. Diners can also learn about the heritage of East Coast Lagoon Food Village while there.
Free entry, prices of dishes may vary
Chef Ryan Clifts puts his fine dining mojo on local hawker dishes, such as Newton Oyster Omlette, Katong Laksa and Maxwell Chicken Rice. These dishes will be paired with specially concocted cocktails such as Pomelo Lemongrass Gimlet, Tomato Raspberry Snapper and Ginger Yuzu Buck.
Price from $220+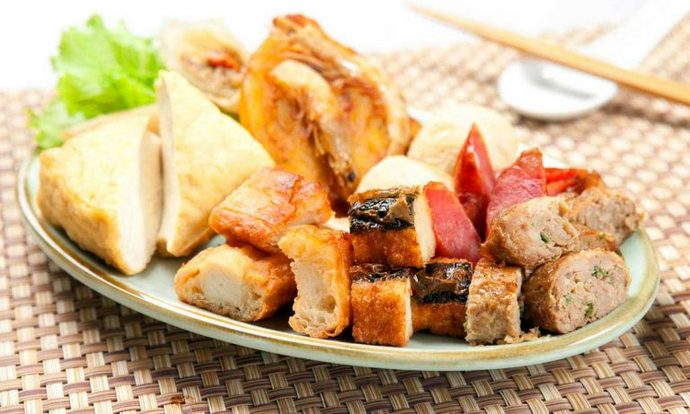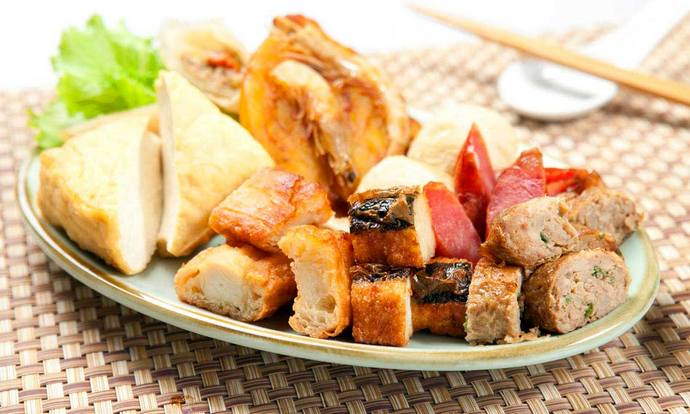 This culinary extravaganza is divided into three zones: Old Favourites, Modern Takes and On-the-Go.
Old Favourites will be serving traditional foods and snacks from Kampong Cafe, Nyonya Kueh Delivery and Fortune Food, among others. Modern Takes is a mod-sin nod to food including popular brands such as Souperstar, Churros Factory (Hello Rainbow Churros) and Big Street Singapore. Big Street will be serving Chilli Crab in a Prata Bag – this is to die for! On-the-go will pay homage to food trucks, with brands such as The Travelling Cow (Beef Rendang and Chicken Rice Taco bowls), Kerbside Gourmet and Old Chang Kee!
There will also be cooking demos for those hoping to see how some of these local favourites are made. Cooking demonstrations will be from 7.30pm to 8pm on 23 & 24 July and 30 & 31 July.
Free entry, 5pm to 11pm daily
10. 23 to 31 July, Dining in the Garden City @ Gardens by the Bay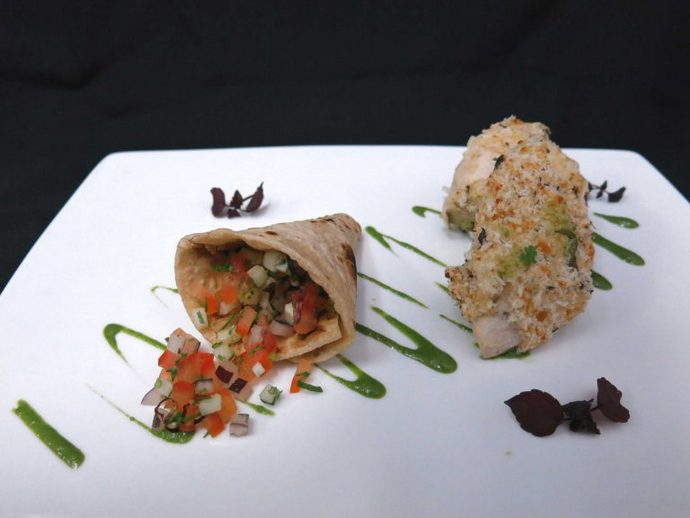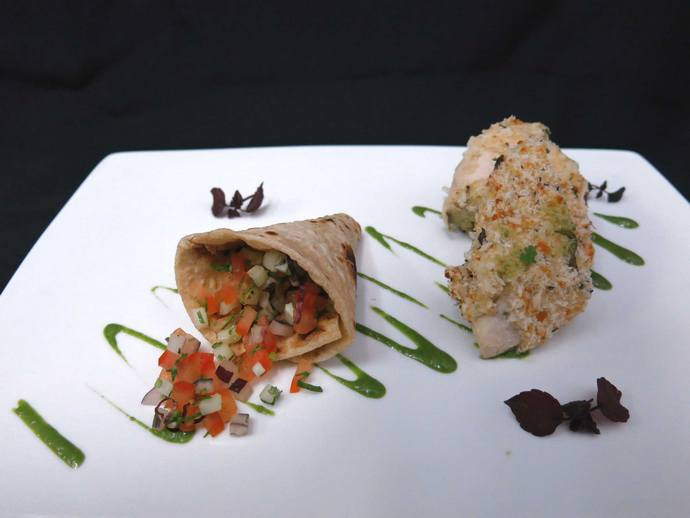 As part of this year's Singapore Garden Festival, chefs from three different walks of culinary life are coming together to serve a myriad of delicious traditional and western cuisine. Some of the dishes to be  found here include Custard Buns from Hong Kong Zhai Dim Sum, Salted Egg Fish Skin from JJ Pepperdine, Plaster Blaster from Springleaf Prata, Coconut Ice Cream Chendol from the Big O Group and Mango Sticky Rice from Rattana Thai Cuisine, among a slew of others. Prices are $4 to $8 nett per dish.
Free entry, 10am to 10pm daily. 
11. 23 – 24 July, Open Stoves by Timbre + @ Timbre +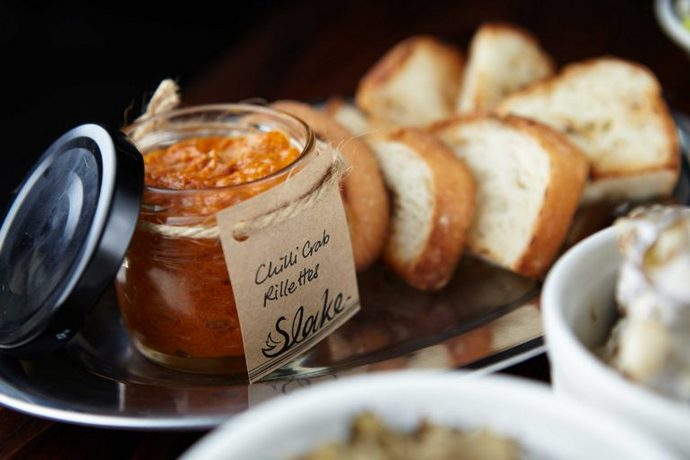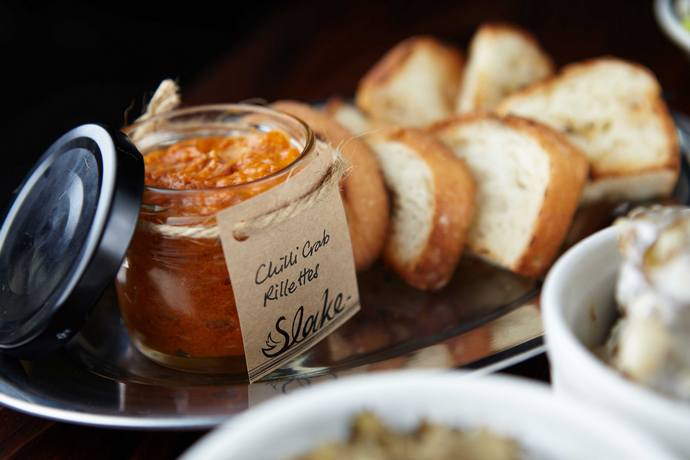 Expect live cooking demos, pop-up outdoor BBQ stands, sweet sounds from local bands and games for the families and people who love booze. Chefs collaborate during this event to show eager foodies the true art that happens when two talented chefs put their heads together. Get your tummies ready for dishes such as Prata Taco with stewed Tripe or BBQ Pork Collar (this one has my name written on it), Cebu Bellychon and and Curry Noodles with Salted Vege and Lime, among others.
Free entry, 12pm till late
12. 24 July, Kueh Appreciation Day by Slowfood Singapore @ ToTT Store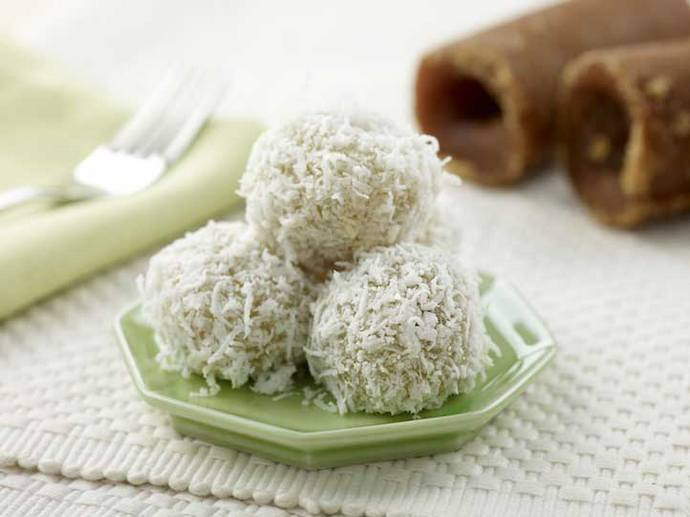 Foodies, strap in for a delightfuly journey through Singapore's Keuh Kueh Heritage. Familiar Kuehs such as the Eurasian Pang Suzie, Hainanese Larp, TeoChew Sausage Bean Kueh will all be available. There will also be live demos of how some of these authentic Kuehs are prepared!
Free entry
13. 30 – 31 July, The 50 Cents Fest @ Chinatown Food Street & Smith Street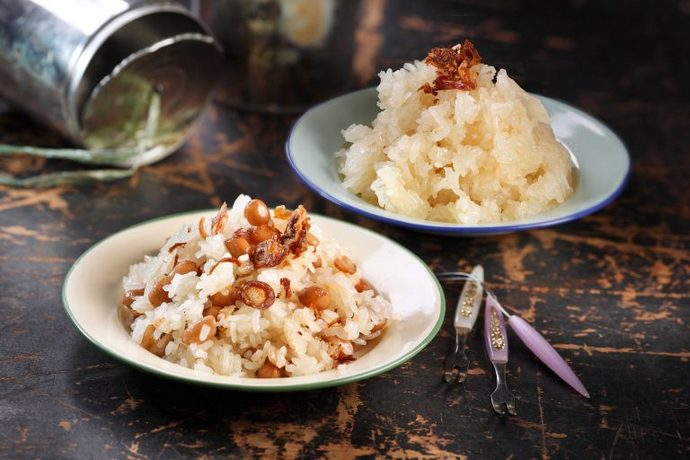 Singapore's nostalgic shop-house lined streets and hawker fare make a comeback during the 50Cents Fest. Popular dishes to be expected here are Kok Kok Mee, Ice Ball and Trishaw Noodles, among others. And the best part? All tasting portions are at 50 cents to $2.50 nett. Reasonably priced and delicious!
Free entry, 3pm to 11pm (30 July), 11am to 11pm (31 July)
This is of course not the complete list, there are several more places for you to explore, discover and eat. As food lovers, let's rejoice together and go forth in happiness! Have a wonderful month of feasting!