Singapore is travel deprived, now more than ever! According to the latest study by Expedia, Singaporeans are clamouring for a vacation ASAP. Here are the Top 9 destinations we cannot wait to explore in 2021!
'Singapore Vacation Deprived' became the most searched for term on Google in February. You know the drill: air travel is banned, not many countries are willing to accept the Singapore Travel Bubble and we've resorted to obsessively researching staycation ideas!
And this speaks volumes about how people in Singapore feel; every lunch, dinner or pantry discussion revolves around past or future vacations, or what staycation they have planned out in the coming weekends. We even reminisce about trips across the border to JB, where we indulge in beautiful room service and hair/nail salons.
Here's a list of places Singaporeans can't wait to get to in 2021 by Expedia, as soon as the border opens.
Bangkok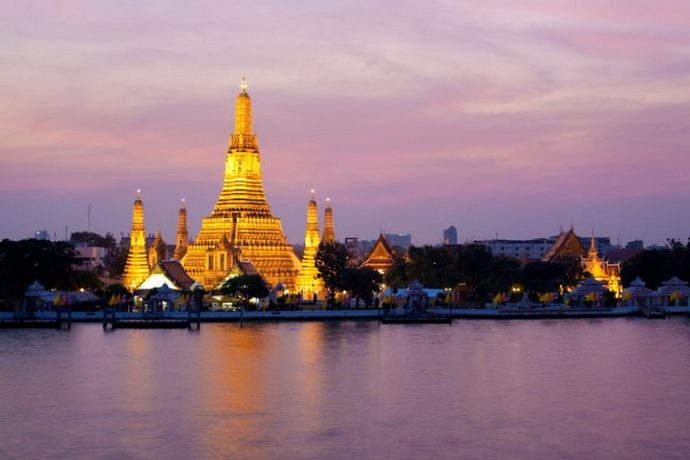 Bangkok, or Kreung Thep, is at the top of the list! As someone who terribly, terribly misses Thailand, I am not surprised by this one bit. In fact, part of my prayer is dedicated to the hopes of a Singapore travel bubble with this beautiful country! Bangkok has so much to offer; delicious food, fantastic sight-seeing and irresistible shopping. Bangkok is one of the destinations that Singaporeans frequent without thinking too much about; the travel fair is not exorbitant and food and amenities in the city are very reasonably priced. Unlike Batam, the clothes here can be of good quality and come at wallet-friendly prices, too. The main thing in Bangkok, though, is a massage and hot, steaming bowl of Tom Yum. You can't go to Bangkok without partaking in both of these activities.
Johor Bahru
JB is a favourite haunt just across the border, especially for grocery shopping-Singaporeans. Over the many years, Singaporeans have been frequenting JB, the trips have evolved from a day out to buy things from their enormous Giant outlet to weekends of hotels stays, luxury massages and delicious seafood. In fact, the term 'staycation' has been expanded over the years to include JB, simple because of the state's accessibility to Singaporeans. JB has a lot to offer, from tasty banana cake to unforgettable hotel stays. There are some tantalising food options too, from Naughty Bali to street-side Sambal Nasi Goreng.
Kuala Lumpur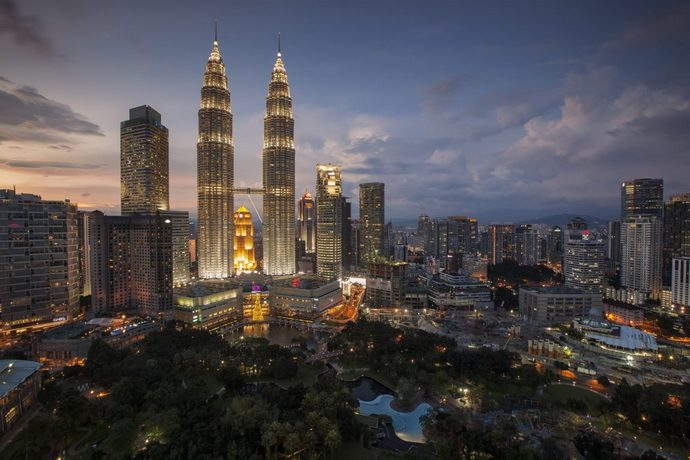 An unforgettable city, Singaporeans love so many things about KL! For one, it's another city that is quite similar to Singapore with its high-rise buildings, yet is peppered with delicious street-side eateries and undeniable culture. Kuala Lumpur has some of the best eateries known to Singaporeans; almost everyone will be able to recall one particular place where the chicken rice is fantastic, or the nasi lemak chilli is irresistible. Plus, KL has some beautiful hotels that offer a very comfortable stay while not being too far away from home.
Tokyo
Tokyo stands as a bright, modern jewel in the Asian continent. With its sleek high-rise buildings, friendly people, delectable fresh food and fantastic weather, Tokyo has much to offer vacation-deprived Singapore. Over the years, travellers have begun to explore other parts of Japan, including Osaka and Hokkaido!
Batam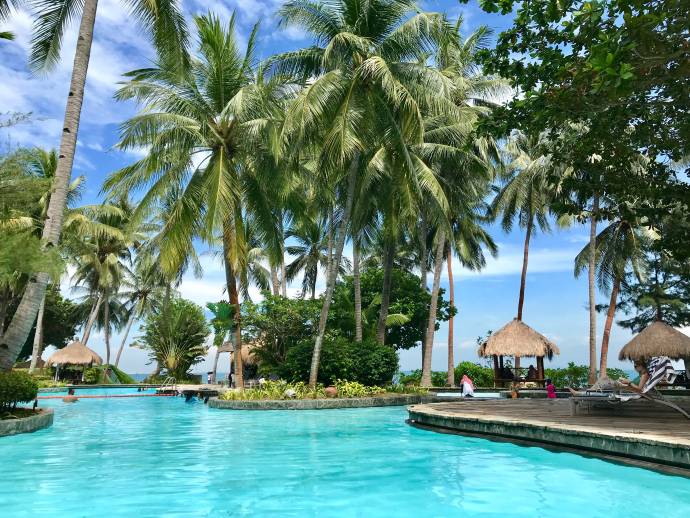 Batam is the Indonesian equivalent of Johor, where it takes travellers barely 2 hours to cross the border and find themselves in a different time zone. This sleepy Indonesian seaside city is known more for its massages and spa treatments than shopping per se. Having said this, Batam does have malls that are catered to the Singaporean population, where they can find delectable local snacks such as Bika Ambon, favoured local dishes such as Ayam Penyet and the fiery Ayam Geprek. Clothes tend to of very low price, but usually of low quality, too. However, sundry shopping in Batam is all the rage; you can get washing detergents at a fraction of the price compared to Singapore. I recommend Diamond Mall Supermarket, for when you're in the area! 
Taipei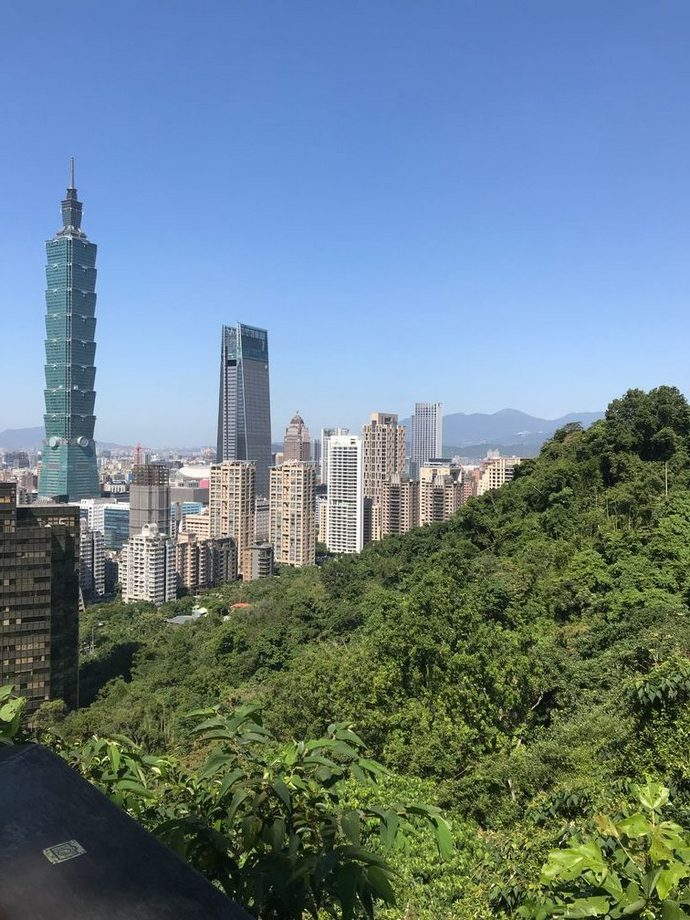 Taipei on this list is hardly surprising, expected even! I've been to Taipei, and other parts of Taiwan, just once and was so bitten by the Taiwanese bug I found myself planning the next trip to Taipei, and the places in which I would stay and visit. Sadly, Covid had other plans. Taipei is more famous for its food scene than anything else, night markets inclusive. The night markets in Taipei are used as a testing ground for yet-to-be-launched food trends in the world; how did you think Bubble Tea came about? Other than the majestic Taipei 101, there are many things to see, do and eat in Taipei – all of which I, like you, cannot wait to sink my feet into!
Hong Kong
Hong Kong is a city that is the closest to Singapore in terms of amenities, food and appearance. It was very unfortunate that the Hong Kong Travel Bubble, well, burst, when the Covid-19 cases in HK saw a rapid rise. Eager HK-lovers do have good news on the horizon, though! The local governments are carefully reconsidering the travel bubble.  Travellers can find a delectable range of hong kong delights, from tea to their famous egg tarts. Hong Kong also has a vibe, I'm told, that cannot quite be replicated or imagined anywhere else in the world. It's a collective buzz that's derived from the people, culture and electrifying energy in the country. 
Penang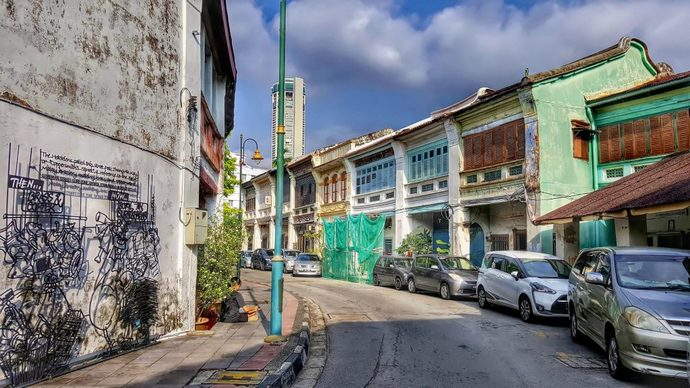 Penang is an old-school city full of heritage and colonial charm. This rusticity meets metropolis with urban art, preserved buildings and a thriving food scene; a perfect combination for a weekend getaway! Penang has been the place where one goes to discover food upon food, and a rather laid back vibe. This island has almost everything, from gorgeous shorelines and fantastic hawker food. I found the day to be perfect for exploring the city, and it's one mall that's rather old. They do, however, have up and coming malls and glitzy hotels to fill the traveller's demand. A trip to Penang would be a fantastic walk into the colonial heritage of the island.
Seoul
This destination is a blend of both the old and new, traditional and modern. With their most popular export, KDramas and Blackpink) at the core of the city, Seoul draws throngs of Singaporeans every year, waiting to savour their food (of course) and be a part of their infectious and exciting culture.
After going down this well-researched list from Expedia, I have discovered a pattern that colours the average Singaporean's travel agenda: food. We travel to eat good food and luxuriate in savouring the best each of these countries have to offer. From Malaysia to Korea, we are the people who take short trips to exhaust the madness that can be our lives sometimes. I for one, am very please with this list. It's quite accurate, too. I am going to Bangkok the minute the borders open.
Okay maybe not right away but I will make sure it's one of the first places I visit!