So, we have all been thinking that the art box was sort of a hit and miss. But here's what many Singaporeans have not quite caught on with, and I think they should; The Annual Singapore Thai Festival, held at the Royal Thai Embassy located at orchard road.
I recently came back from a short weekend trip to Bangkok, and therefore I was going through the withdrawals really hard. This festival couldn't come at a better time! There was plenty of food to eat, great atmosphere to enjoy, beer to chug down and even a Thai massage booth to calm your nerves so that you can continue shopping (and eating).
I got in really early on Thursday, just to ensure that I was a part of the hype before it started hyping. There were plenty of food offerings on the table with booths set up for various Thai restaurants, Thai Express being one of them. But we've all had food from Thai express, the taste really isn't much of a surprise. If you're a fan of good Pad Thai (and I know you are!), then you need to check out the stall right next to the Thai Express booth – its the one where there is a very kind Thai lady cooking the hot noodles right under your nose. I really think the secret to this dish is that brown sauce that she doles all over the noodles, as you will see when you watch her cook. The eggs, noodles and plump prawns come together in a flavourful amalgamation of pure joy – and authentic Thai flavour.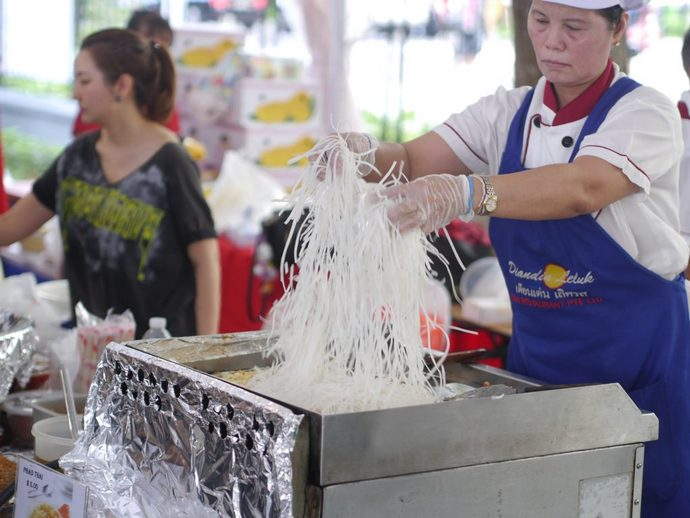 Thai milk tea lovers and mango sticky rice fans can get their fill of these glorious sweet treats at the same stall – the Thai Milk tea will cost you $2 while the Mango Sticky Rice (they have Durian Sticky rice too, people) will cost you $6. This is cheaper than the Pad Thai, which retails at $5.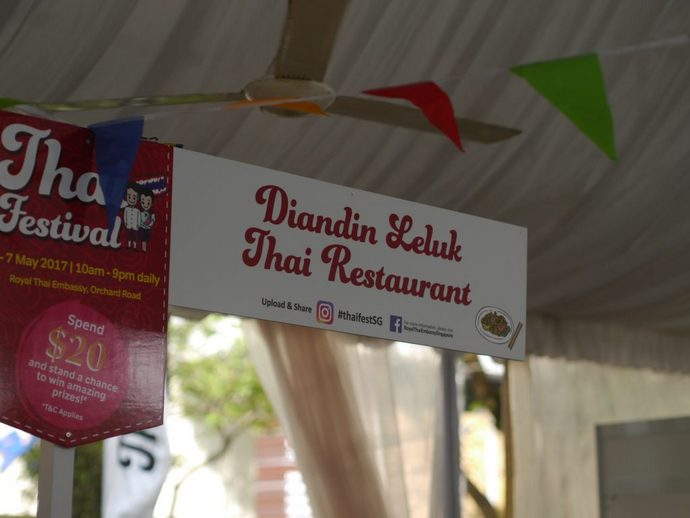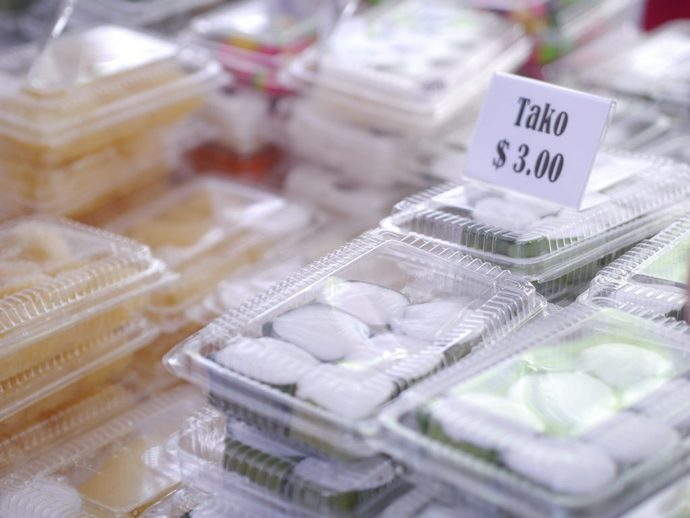 For something a little soupy, you can go for the Thai Boat Noodles ($6, with Beef or Pork) just across the Pad Thai stall – its tastes just like the real thing. The brown soup is spicy with black pepper and chilli flakes. For the really hard spice hitters, you can have it spicier – just let them know when you order. The Thai hospitality is very real at this booth, too.
Moving on from the food (which is tough, and I am not really moving on but you'll see), is the Thai products and dried food items. The Thai products are all authentically Thai, though you can find some (like the organic brown/black Hom Mali Rice) at Fairprice Finest. There are shoes, clothes, bags, creams and lotions that you can get for yourself – a little of everything that'll remind you of Thailand.
I went a little crazy here, as you will see in the video, buying one thing after another. Some of the things I bought include Thai Custard, which you can eat straight from the can or with some ice cream, and plenty of dried shrimp chilli paste. This is the Thai version of sambal belachan. They let you try this as well, which is what made me walk away with so many packets. Once you try it and the flavours speak to you, you will automatically give them the money (or maybe its just me).
If you're into beer, both Chang and Singha beer have very large booths right next to the stage, complete with standing tables for you to enjoy the beer while the Singaporean heat beats down on the white tentage. There are also plenty of seats with tables in front of the stage and to the left of the stage, where you can sit down and enjoy the food that you've bought.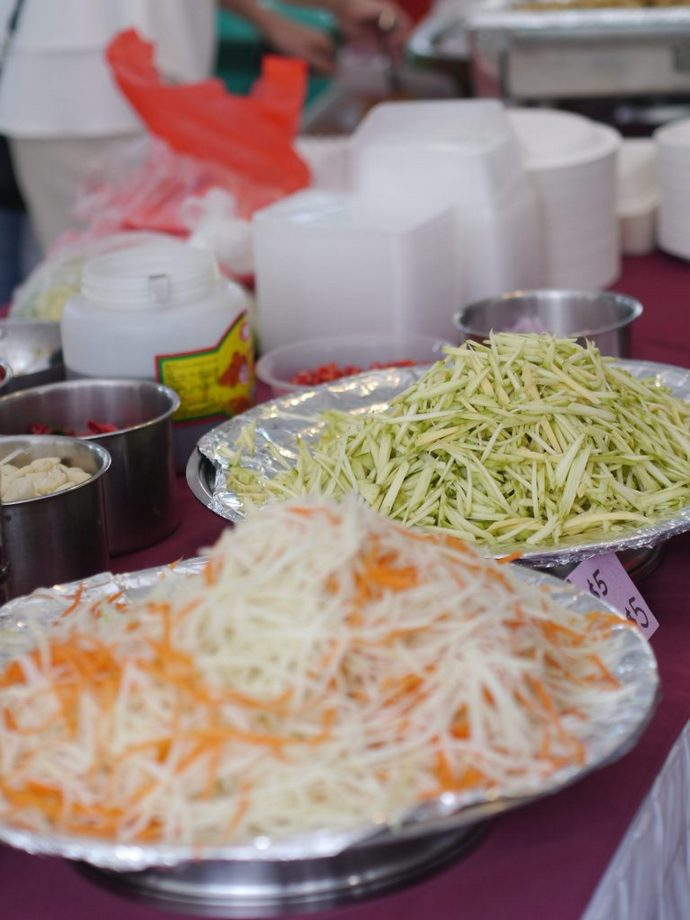 While I saw many Thai made products for the home and for myself, I didn't purchase any of it as it was pretty marked up still, but the food was priced very comfortably. I would say that this Thai festival is a lot more worth the hype than artbox, which bordered on being showy with its flashy pyrotechnic foods and tricks and twists. Looking for a real Thai food experience? Check out the Thai Festival this weekend.
4th May to 7th May
10am to 9pm, Royal Thai Embassy