The new menu at Hard Rock Cafe Sentosa is a spicy, flavourful wonderment of tastes for the palate.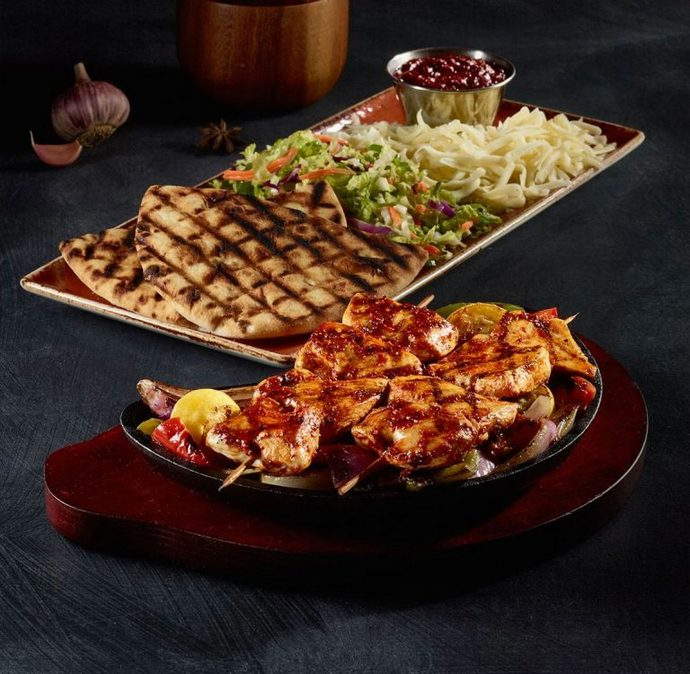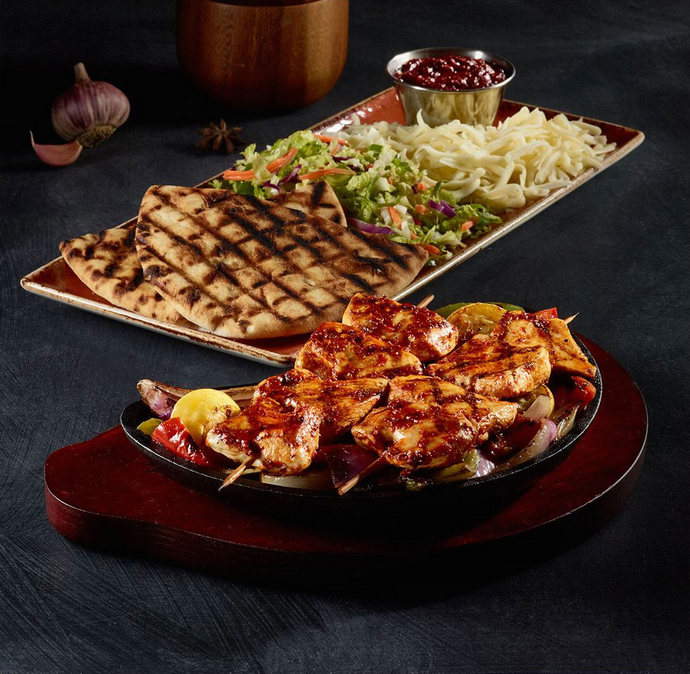 Tantalizing spice rubs and mouth watering accompaniments in the form of exotic dips and sauces are what this new 'Smoke, Fire and Spice' menu at Hard Rock Cafe Sentosa is made of. To change the orientation of how people have been viewing Hard Rock's grub-style foods, four different types of proteins (pork $32, beef $28, chicken $30 and shrimp $35) have been rubbed well and good with a carefully selected range of spices, grilled and served hot with a generous portion of pita breads, Monterey Jack cheese and a roasted vegetable salad. If you haven't guessed it quite yet, the style of food reflected here is very pita-pocket style, a Mexican concept. It works great for a rough and tough eatery like Hard Rock – you can get your fingers dirty assembling your own pita pocket, then dive in greedily. A friendly warning, though: there's no pretty way to eat this. You're going to get spills everywhere. But that, honestly, is the experience.
The spice selections have been inspired from different countries and their native use of spice, such as Korea for their use of garlic, ginger and sesame seeds, Africa (both North and South) and even Morocco for its Harissa, among others. While the meat has already been spiced and cooked to perfection, the lip-puckering sauces unapologetically create repeated flavour bursts in your mouth.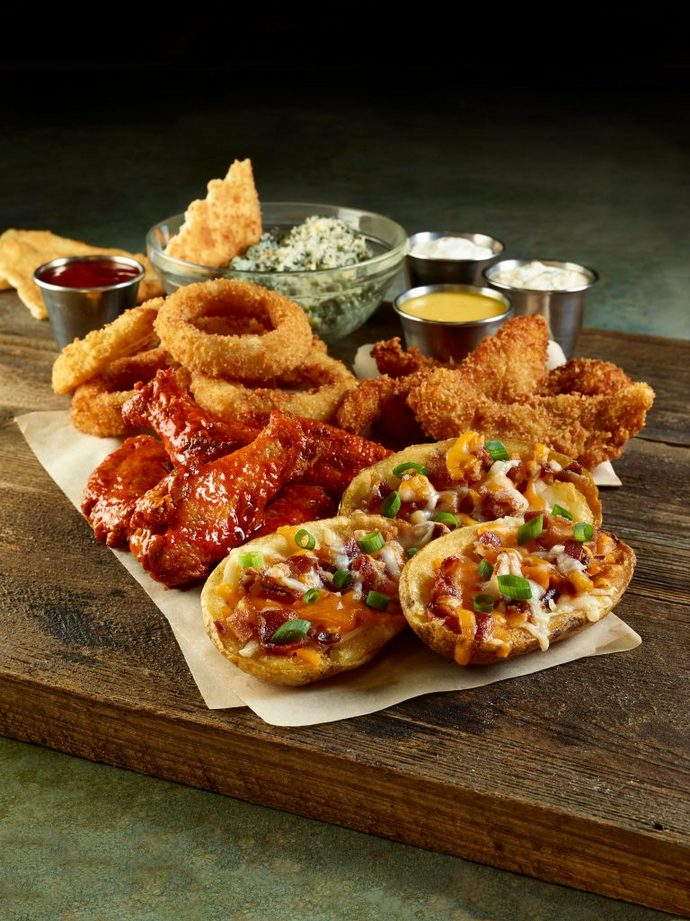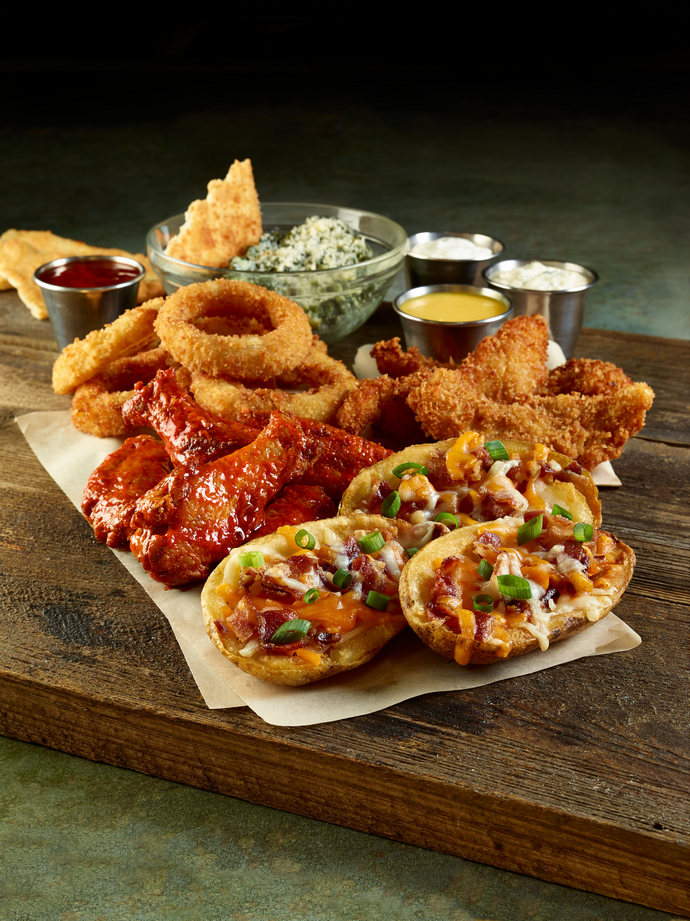 If you're not so much a spice person, Hard Rock's regular items are still knocking diners' socks off. The grilled Chicken Chop Salad ($19) is a must have when you're here. You can eat this by yourself (though I modestly refused) or get it as a common centrepiece to pick on. The portion is quite huge, so I'd be weary. The Jumbo Combo ($34), another Hard Rock classic item, is perfect for a Friday night out with the girls (or boys). The wings on this platter of crostini, chicken tenders and a to-die-for spinach and cheese dip are hot, heavy and a total must-have. In fact, I have friends who'd be happy to be alone with the tender, sour, spicy and crispy at certain parts, wings. This platter is worth every penny and then some, comprising of Hard Rock's most popular dishes.
For dessert, try the Hot Fudge Brownie ($18). I can give you a tempting, lustful description here about how the brownie tasted with the chocolate sauce, but I shan't bore you with a love letter to Chocolate. Also try the Fresh Apple Cobbler ($16), if chocolate is not your thing.
So, what are your plans for the weekend? If I were you, I'd make reservations at Hard Rock Sentosa NOW. We, as Singaporeans, love a little spice in our lives and more so in our food. Hard Rock has done the blend of spice and warmth pretty well, go forth and experience the adventure of Smoke, Fire and Spice!
This menu is only available at Hard Rock Cafe Sentosa, from 1 August – 30 September 2016.