Fast food is swiftly spreading to various cuisines! Supergreek has some delightful lunch bowls and a yoghurt dessert that can make you weak in the knees.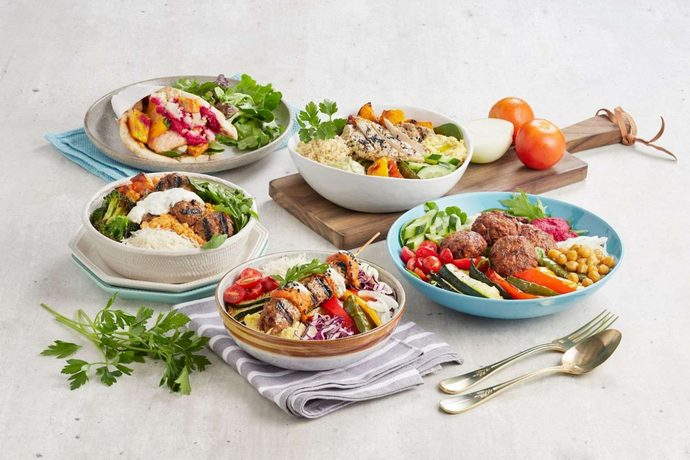 In this new concept by the names behind popular brands such as Picnic Urban Food Park (at Wisma Atria) and Omakase Burger, diners can enjoy Greek cuisine in a quick and easy way! Prepared with fresh ingredients, the menu at Supergreek is kept very close to the healthy appeal of greek food. One key takeaway from this tasting was that the portions here are 'just nice'. This means that you don't feel sluggish or like you need a nap, but energised from the meal and ready to go on with the rest of your day. Interest piqued? Read on… 
The Proteins
Taking on the concept of Greek street food (Souvlaki) as the backbone of the brand, Supergreek prepares bowls and wraps as and when they are ordered – nothing is made in advance and stored. The food is also either roasted, steamed or grilled, in keeping with the healthier cooking methods used in Greek cuisine. Diners can expect Roasted Barramundi, Fresh Norwegian Salmon, Lamb Kebabs and Grilled Chicken Steak as part of the proteins in the bowls and wraps. I am a huge fan or Barramundi and I'm delighted to report that the fish is as fresh as can be, and roasted to juicy perfection. I had the Lamb Kebabs in a wrap and must say that they were not particularly gamey, speaking volumes of the effort taken to prepare the meat. 
Do you like Fish Curry? Here's a traditional South Indian Fish Curry that I made using Barramundi!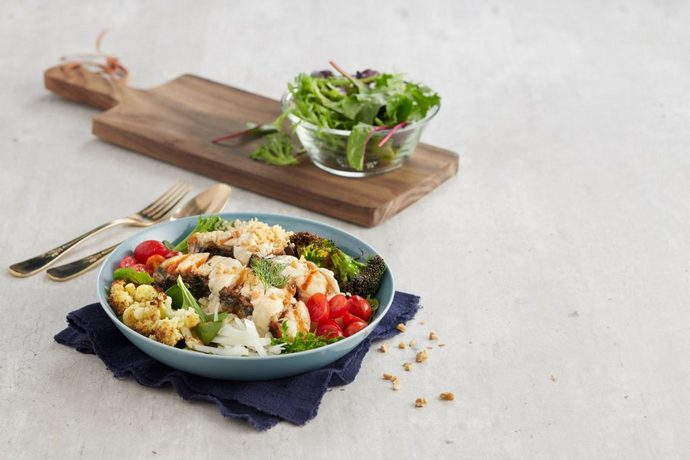 The Grains
Supergreek offers various grain options that come paired with specific meats and sides such as hummus or a very inviting Greek Tzatziki sauce. These include Quinoa, Basmati Wrap, Brown Rice and Pita bread which is used for the wraps. The portions of the grains, or carbs, is almost equal to that of the meat – a rare find in eateries. This portion control allows you to have a balanced meal. The Pita wrap is great for those who'd like to grab-and-go and can be stuffed with the type of protein (and corresponding salads and sauces) that you'd like. 
The grains are accompanied by dips such as yoghurt, hummus, Greek or zesty vinaigrette, or even exotic flavours such as the mango capsicum sauce. You won't have to worry about the grains being dry or mealy. 
Vegan Options
As is quite common today, Supergreek has vegan alternatives to their meat-laden food bowls as well. Vegetables rich in protein and minerals are packed into the bowls and wraps, including cured beetroot, purple and white cabbage, roasted broccoli and cauliflower, corn, cucumbers, onions and cherry tomatoes. Each vegan bowl is a riot of appetising colours that can appeal to even the most avid meat-eater. Customers can also opt for the healthy pumpkin-balls that are paired with a sweet beetroot sauce, which is made fresh by the staff at Supergreek. 
Something Sweet
I know you know that I have a soft, squishy, spot for desserts. The desserts in Supergreek aren't strictly desserts, per se. But they are sweet nonetheless, and fall under the must-try-to-believe category. 
The star ingredient in Supergreek is undoubtedly the yoghurt, that is made fresh everyday. This yoghurt permeates every aspect of the meals served here, including the mains, smoothies and even desserts! One of the sweet treats I tried here was the yogurt with honey and walnuts. This is called The Greek Classic and in my opinion is all one could ever need. The thickly oozing honey helps to bring out the sweetness of the freshly made greek yoghurt, while the walnuts breakup the smooth texture with crunch and a classic heady, nutty flavour. They also have more elaborate versions of this with fresh fruits and superfood such as chia seeds. 
Every part of the menu at Supergreek has been created from scratch by the chef at Supergreek, with the concept of Greek street food and the goal of creating healthy meals that can be put together and consumed the way we like it: fast. And all of this pales in comparison to the most important factor of them all: great taste! Supergreek can be found at Wisma Atria (a booth in Picnic Urban Food Park, next to Jewel Coffee) and the basement of Raffles City Shopping Centre, opposite the main entrance of Market Place (not the exit where the checkout counters are). 
Did you know that I've got a YouTube Channel? 'Cos writing alone is not enough. Check it out here!
Address: Raffles City Shopping Centre, 252 North Bridge Road, #B1-54, Singapore 179103
Email: general@supergreek.sg
Opening hours: 10am to 10pm
Website: www.supergreek.sg