Thailand is going back and forth on its travel regulations, the latest being a new $12 payment for visitors starting June 2023. Here's what you need to know. 
Thailand is a country of fascinating culture and heartwarming food. Every trip to the land of smiles gives visitors a look into the lives of the Thai people, and a taste of their delicious cuisine. So intoxicating is this exposure that it keeps people coming back.
During Covid, the world, including myself, went through a Thaicoma. As we put the pandemic behind us, Thailand opened to the world by gradually lifting travel restrictions. 
Rescinding Covid Travel Restrictions
The Kingdom announced last Sunday, 8 January, that it'll require all travellers coming into Thailand via air to show proof of vaccination. The basic requirement was that each traveller needed to have at least two doses. Otherwise, an explanation as to why they aren't fully vaccinated was required. This seemed fairly reasonable, especially since more than 70% of the world's population is fully vaccinated to date. 
Fast forward to Tuesday, 10 January – Thai officials back-peddled on this announcement, saying all travel restrictions will indeed be lifted. This means that travelling into Thailand, by air or otherwise, can be done like it was pre-covid. There could be many reasons for this, though I think tourists hastily cancelling flights and vacation plans to the popular beach island Phuket made some major contributions.
Do you need to show proof of vaccination when entering Thailand? No, you can travel as you did pre-covid to and in Thailand. However, the Bangkok MRT authorities do require you to wear a mask when taking public transportation.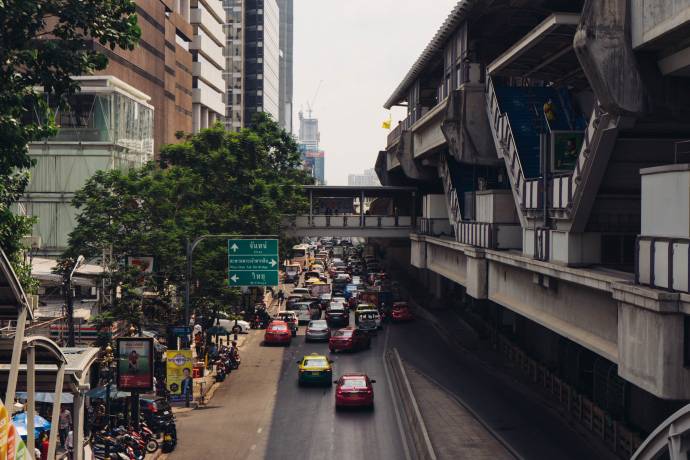 A travel fee
Hot on the heels of its international U-turn on travel restrictions, this just in. Thailand has now announced that it will impose a tourist fee of 300 baht for every tourist, starting June 2023. The money earned from this lucrative revenue stream will then be used to better tourist attractions. My guess is they will build another mall, but I can't complain as I love all malls in Bangkok.
There are exceptions, though – this fee of B300 will only be collected from tourists (like me). Work permit holders and border passes are exempted.
Historically, Thailand has been a shrewd negotiator. It avoided both Colonisation and the Japanese Occupation by smartly manipulating the odds in its favour. With this new tourist fee, I'd say Thailand is once again taking advantage of a situation that can serve in its favour: with a fresh influx of tourists, it's best to strike the iron while it's hot.