Bangkok is a shopper's and foodie's ultimate paradise! Here's how to divide your time, based on my many, many visits to the land of smiles.
Bangkok is like a second home to me, other than Kuala Lumpur. I am a city-boy through and through, and will remain so until the countryside appeals to me the way cities have. For someone who loves Bangkok, I haven't written much about it.
So here's a complete 4 Day 3 Night Bangkok Itinerary, should you need one. This plan makes a few assumptions though, please take note as you dive into its depths:
This is your first or second trip to Bangkok
You would like to see the main, tourist attractions
You would like to do a combination of eat, shop, pamper and repeat
You're game to explore both commercial places and lesser known parts of the city
You're into taking trains around the city, while staying in the Sukhumvit area
Day 1: Arrive in Bangkok
Once you land at Suvarnabhumi International Airport, it makes sense to take a train out to your hotel. I normally take the train because I love travelling like the locals, and it's more efficient than getting stuck in the mad Bangkok traffic. Taxi services are available, upwards from 400 Baht.
Before heading out of the airport, you may want to consider purchasing a local sim card. It's relatively inexpensive, and can be helpful for when you need to navigate around the city. They have two main service providers, I always buy mine from AIS. It's easy to spot this booth – look out for it's signature lime-green colour and throng of people waiting for their turn. This will be on the same level as arrival.
Once you've acquired your sim card (they will install it for you), head down to B2 to take the train out to the city. The train systems here are similar to Singapore and KL, you need to queue up to get a token (it'll be a coin) and then proceed to take the train. If you're staying in Sukhumvit, you can choose to alight at Makkasan or Phaya Thai Stations.
Once you alight at these stations, you'll have to drop your coin token when you exit, and buy a new ticket at the sky train station. The process for this is similar, except with skytrains, you get card tickets instead of coins. The skytrain station and MRT stations are linked (and sheltered), so you won't have trouble finding your way.
Things to do:
MBK Lifestyle Mall
There has been a recent crackdown on counterfeit items sold at this mall, so you might have to look elsewhere if you're seeking replicas of branded goods. However, MBK still remains a great place to get denims that fit like a dream, and have a delicious Tom Yum Pizza at the basement. MBK Mall is walking distance from National Stadium BTS station. Once you exit the station, you will see a sheltered walkway that leads you to the mall.
Eat at Terminal 21
Terminal 21 is a shopping centre located at the heart of Bangkok, attached to Asok BTS Station. Each level of this mall is modelled after a famous city, such as San Francisco, Tokyo or Dubai. The topmost floor has a food court where delicious food is served at very favourable prices. The secret to this steal is that the stall owners get to stay rent-free, so long as they charge reasonably for their fare! Enjoy popular street dishes at 35 Baht each. Remember to purchase your token at the ticketing counter before going out to buy your food, as the stalls do not accept cash. Unused credit in your token will be refunded.
BKK Farmers Market at Gateway Ekamai
This farmer's market is great for those seeking unique, local products. Although not available every weekend, be sure to check their website to see when the next event is! It's easy to get here via BTS (Ekamai Station), take the exit towards Gateway Ekamai. The market will be just outside the mall. Expect local bakes, speciality foods, watches and clothes, among others.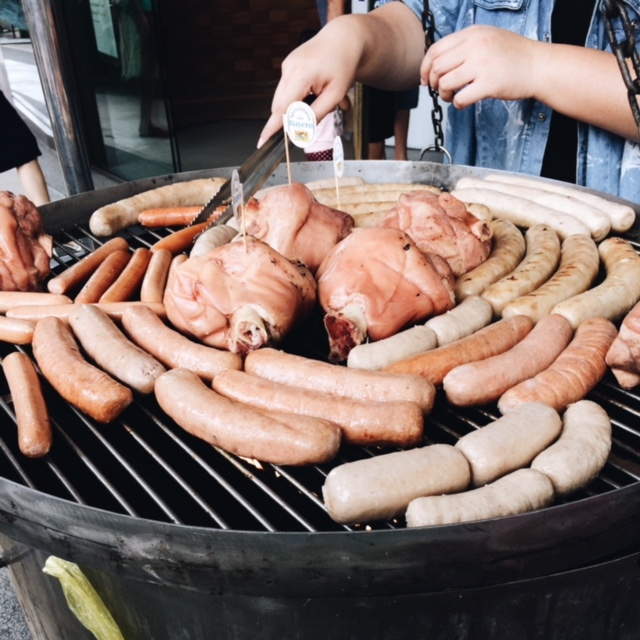 Soi 55 Mango Sticky Rice
This Mango Sticky Rice is famous for being the best in town! The queues can go quite a distance, and the dessert tends to sell out fast. I recommend going in the evening, when the crowds will be thinner. The warm coconut milk, sweet mango and sticky, white glutinous rice await you. This is not a dine-in, though! You've got to buy and eat on the go, though the food evaporates once you've had a bite.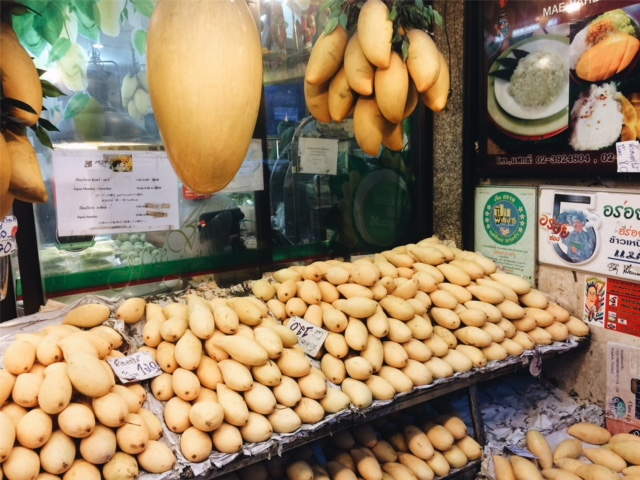 Asiatique Night Market
This night market is on the higher end of the night market spectrum, complete with stores selling macaroons and a ferris wheel on one end of the jetti. I would recommend having dinner here – they have a decent selection of local and international cuisine. It's best to wear slippers, as water tends to puddle along the walkways if it rains. To get here, you need to alight at Saphan Taksin BTS station, and take the Asiatique Night Market Boat from the attached jetti – it's free.
Day 2
Depending on the hotel you get, you might want to have breakfast before you depart for the day. I have tried hotel stays with and without breakfast, and the traditional Thai breakfast of porridge is not usually my cup of tea. Also, the coffee in Thailand tends to be slightly acidic, so look out for that when you check out the cafes for breakfast (if your room doesn't come with breakfast)!
Things to do today:
Thong Lo & Ekamai Cafe Hopping
Start your day by exploring the cafes around Thong Lo and Ekamai. These areas are famed for being the hipster hangout, where you can find one type of cafe after another serving the most unique foods. My attention was captured by the Thai aunties selling their traditional local street food in pushcarts right outside fancy-looking cafes. The old and new mix really well in this area. In fact, the very famous After You Dessert Cafe is here, at Thong Lor! Check out this link for a complete list of cafes!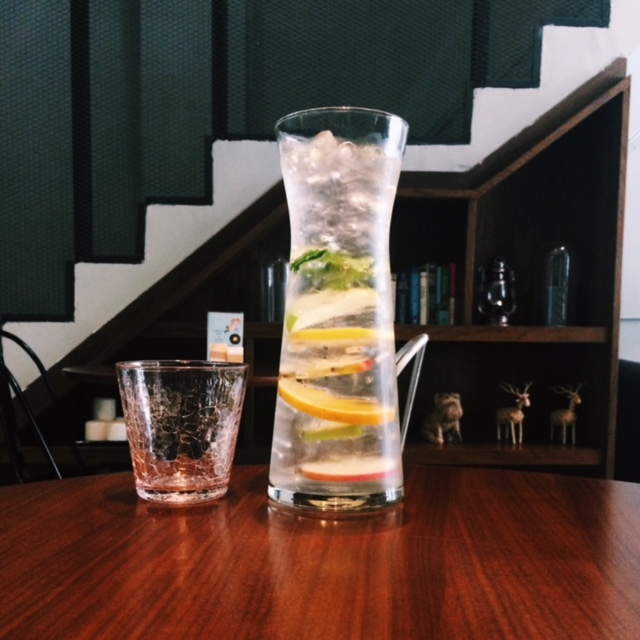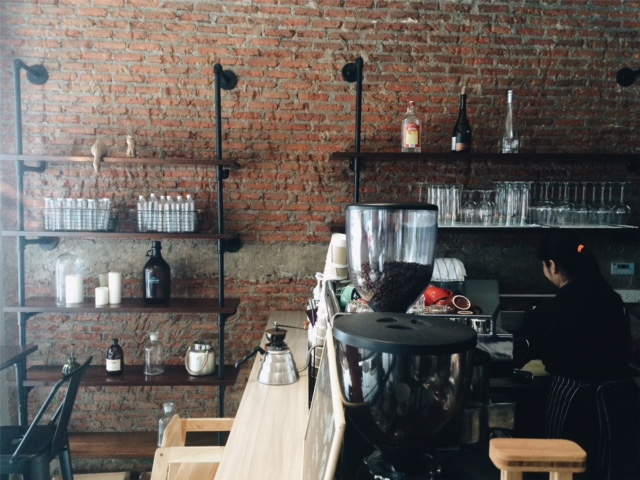 River taxi to Grand Palace
No trip to Bangkok is complete without an experience of a lifetime on a river taxi. The river taxi in Bangkok functions like the train systems; there are many stops that bring you to places of interest along the river, and you can purchase a day pass, or a single-trip ticket. From wherever you are, you need to take the BTS to Saphan Taksin skytrain station. This is the interchange to the river taxis.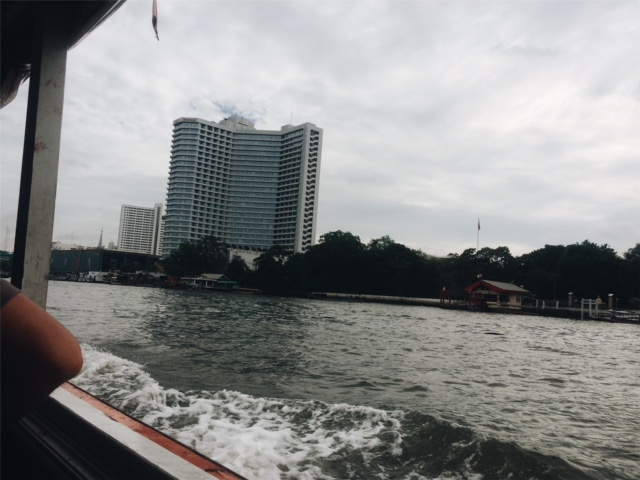 To buy a ticket, head to the main ticketing stand and tell them where you'd like to go. The tourist hot spots along the river are the Grand Palace, Wat Pho (Leaning Buddha) and Wat Arun (Temple of Dawn). The Grand Palace and Wat Pho are on the same side of the river, while Wat Arun is on the opposite side. To get to Wat Arun, you need to take the river taxi to Tha Tien Pier, then take a second boat that will take you across the river (this will take about 5 minutes). It's best to do this trip before 2pm, as the Grand Palace closes after that. It also gets very hot in the afternoons.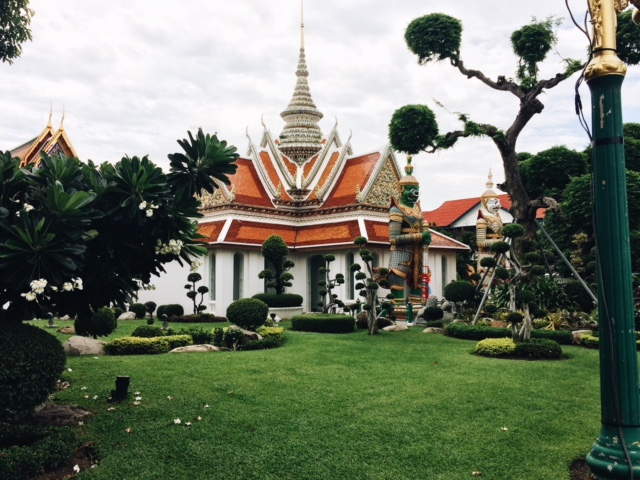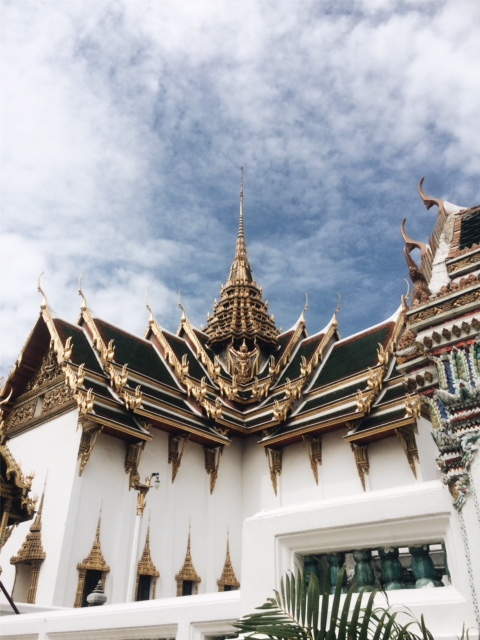 Nhong Rim Klong
Street food in Thailand is legendary, as is the Tom Yum and Soft Crab Omelette from this stall by a longkang. I heard of this place from a local friend and just had to try it. The closest BTS station to this eatery is Ekamai, from where you'll have to take a grab or Tuk-tuk. It's best not to leg it, unless you're willing to brave Bangkok's crazy afternoon heat. When you get there, try not to let the stench from the drain bother you (don't say I didn't warn you!) and be sure to order the Tom Yum Koong and Soft Crab Meat Omelette. This is a very local place, and sometimes there can be a line-up. Here's a little video on the food at Nhong Rim Klong.
Erawan Shrine & Platinum Mall
Erawan Shrine is infamous in Bangkok, located at the corner of a rather busy and popular street. You will see many tourists and foreigners praying with offerings such as garlands and bottled juices.
To get to Erawan Shrine, take the BTS Skytrain to Chit Lom Station. Chit Lom is one stop before Siam, where Siam Paragon is located. This area is the Orchard Road of Bangkok; this'll give you a realistic idea of the expenses that await you at this side of town.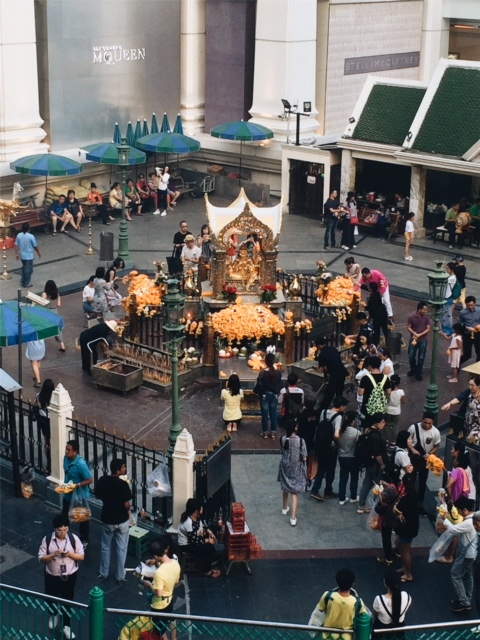 However, fret not as Platinum Mall is located here, too! Platinum Mall is a wholesaler's mall, where you can get discounts so long as you buy more than one piece (it can be of different colours or designs). I find Platinum to be a better place to shop for clothes than the night markets or even Chatuchak, as they carry a wider range of menswear and larger sizes for women. Also, here's the ultimate advantage: the entire mall is air conditioned. My advice is to never assume this mall to be similar to others; there are 3 sections to Platinum, and several levels selling womenswear, menswear, bags, shoes, and everything else in between. If you're a shopper, or travelling with a shopper, this is the place to bring them.
To get to Platinum Mall, you need to walk past the Erawan Shrine and Central World. If you walk by the road, you will reach an overhead bridge. There are clear signs that lead you to Platinum Mall from the overhead bridge.
Talad Neon Night Market
In the evening, Talad Neon lights up with its colourful tentage and variety of tantalising (and exotic) food. Talad Neon is a popular hipster night market, where some finds can be cheaper than the popular chatuchak. Its best to head here after sundown, around 7.30pm. This is when most food stalls start setting up shop, and you can buy and munch as you explore the market.
However, don't be disconcerted if you're exhausted after the day you've had – Talad Neon is a relatively small night market. You can walk around and explore their unique, artsy bags and shoes while munching on crickets – better you than me!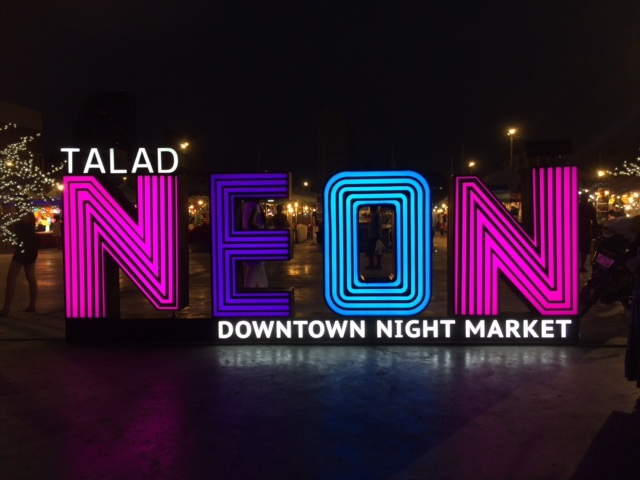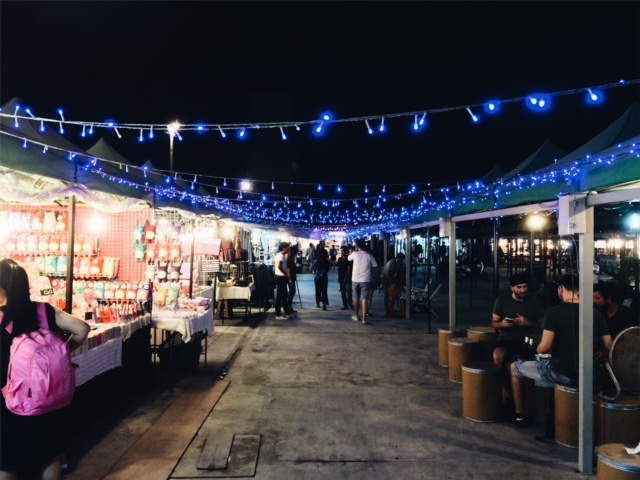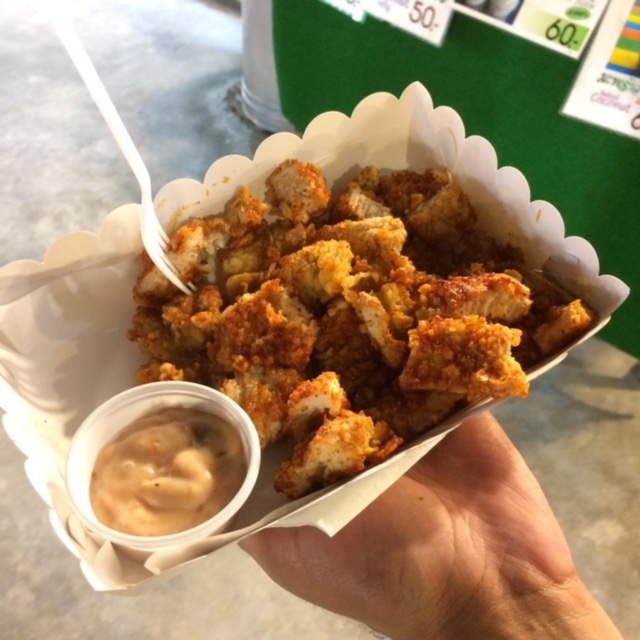 To get to Talad Neon night market, you need to cross the road from Platinum Mall towards the market – it's within walking distance. It's a lot easier for you to set your GPS to get to Talad Neon as compared to me explaining it here; I can tell you that it won't take you more than 10 minutes, though. If you're skipping the mall, there are special Tuk Tuks that'll get you to the night market, you just need to flag them down at the BTS Stations, or even outside Platinum or Central World Malls.
Day 3
Kay's Boutique Breakfast
Start your day with a hearty breakfast like no other, at Kay's Boutique Breakfast. This quaint cafe is located off the beaten path. But trust me, the food here will be worth your trip down. Plus, it's on the way to the next location for the day; Chatuchak. I've done a review of the amaaaaaaazing food at Kay's, which you can access by clicking here. To get to Kay's Boutique Breakfast, you need to alight at Victory Monument Station and take a walk in.
Address:  Thanon Phaya Thai, Ratchathewi, Bangkok 10400, Thailand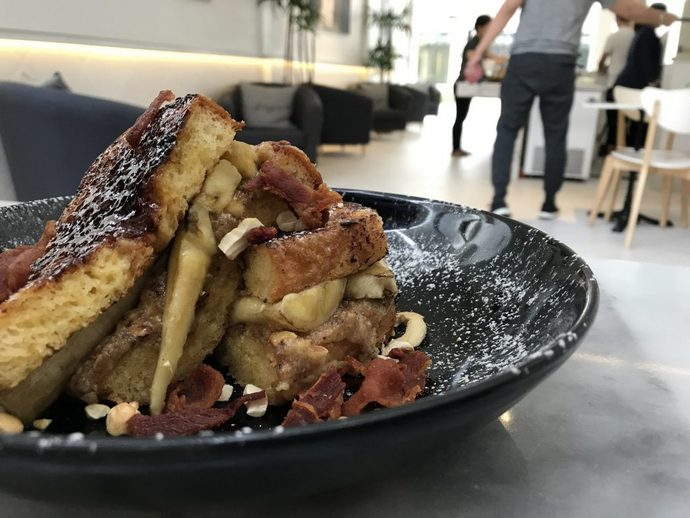 Chatuchak weekend Market
Before I get into the right-of-passage that is Chatuchak, allow me to inform you that this market is only available on the weekends. Once you are full and fed with the delicious Banana Cashew Nut French Toast with Crispy Bacon from Kay's, you can carry your empty bags and full stomachs back to Victory Monument station, and head down to Mo Chit Station from there. Almost 90% of the passengers who alight at Mo Chit are going to Chatuchak, so all you have to do is follow them and you'll find the market.
While in the market, it can get real hot. But there are great, shady areas for lunch, and pushcart stalls selling coconut ice-cream to keep you refreshed!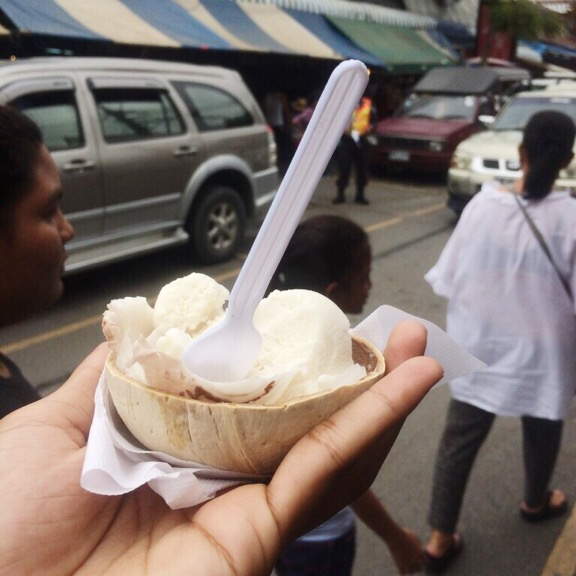 Beef & Shake at Silom
Beef & Shake in Silom has the best burgers in Bangkok, as far as I am concerned. I normally have the pork burger here, and the last time I was in Bangkok I went back twice to have the same burger (I am crazy like that).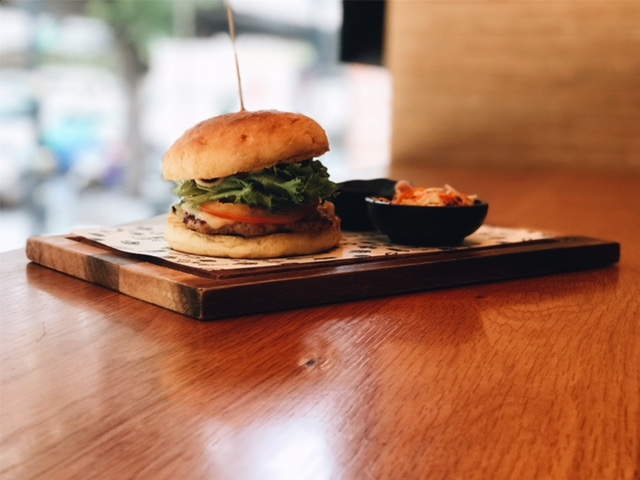 Check out the Silom Nightlife – Patpong Street and the Sois with the Boys
The nightlife in Bangkok is legendary all over Asia and it will be an adventure when you're there. Depending on what you're looking for, Bangkok has a pole for everyone – women, men and transgenders. The men touting 'Ping Pong Shows' along the road at the Silom area will actually bring you to a very real, erotic, ping-pong show. There are also sois (streets/lanes) dedicated to the Pink-Dollar Market, where you can see men in the same sexually exploitative way that some men see women.
If you plan to go to this part of town, remember that safety always comes first. Don't carry too much money with you, and leave your valuables (such as passports) in your room's safety deposit box. Also, don't accept drinks from strangers and always have your bag on to the front.
To get here, you need to take a walk from Chong Nonsi or Sala Daeng BTS stations, both of which cover the Silom area. It's best to go after 8 or 9pm, where things here get really colourful.
Dinner at Lek's
Lek's is a Tom Yum place I discovered by accident, which turned out to be awesome. This literal hole-in-the-wall store is located close to Beef and Shake and serves up authentic Tom Yum with seafood that you'd be hard-pressed to find in other parts of Bangkok. I highly recommend the Tom Yum, and their fried rice. Best to get here before 11pm, although their opening hours can be a tad erratic. It's all a part of the mystery of Lek's delicious food.
Day 4
It's your last day in Bangkok, and you're feeling just a wee bit depressed. I know the feeling. And when I get to this point, I just allow myself to enjoy what's left of the holiday and reserve the moping for the plane ride home.
Breakfast at Chinatown
Chinatown in Bangkok is a vision to behold. While this place comes alive at night, the morning sees many street side stalls opening up for business, to entertain the morningtide crowd. Park yourself in a stall here to enjoy the streets buzzing past you, while indulging in traditional Thai milk tea. One popular place at the Chinatown area worth checking out is On Lok Yun, where the homemade Kaya is to-die-for.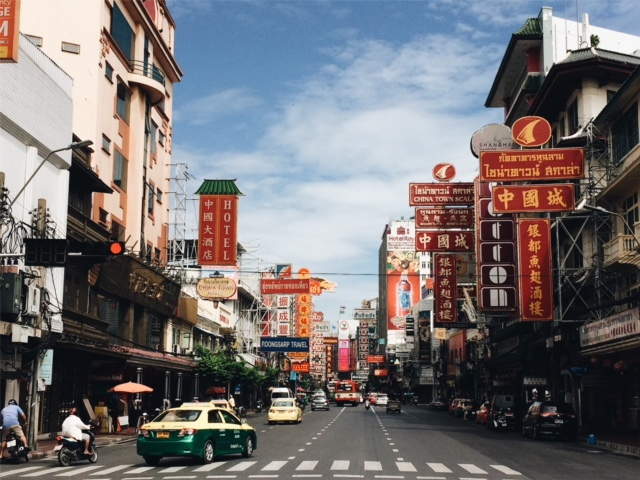 Once you've had a fulfilling breakfast, you can take a walk to work it off by heading to Wat Traimit, otherwise known as the Golden Buddha Temple. History has it that the Buddha statue here was actually covered with plaster, and many believed it to be just that. One day when moving the statue, a chunk of the statue actually broke off, revealing the sparkling metal underneath. The effigy has been resting in this spectacular temple since. Bear in mind that foreigners will have to pay an entrance fee to get in. For more information about this temple, check out this link.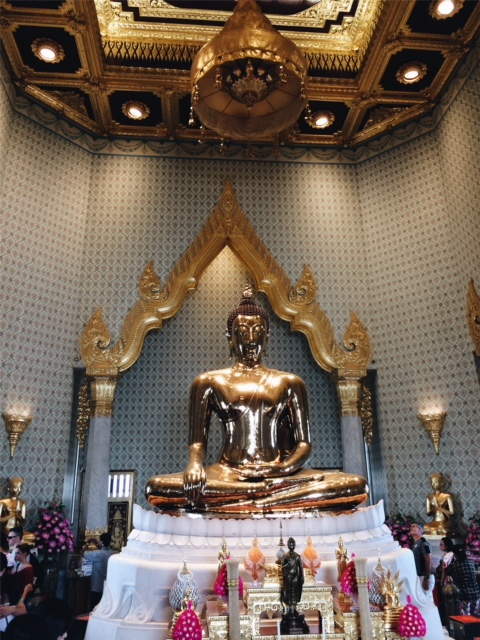 After the temple, it's best to head back to your room and pack up for the ride home. Usually when heading back, I book a grab from my hotel for under 200 Baht. Alternatively, you can take the train if you're willing to lug your wares (I tend to shop… a lot).
If you've other places to add to this list, tell me! I want to know, as I love Bangkok (in case you couldn't already guess!). Reach out to me via my email or on Instagram @thecraversguide. Heaven knows I can't go anywhere without checking my Instagram.