So here's the common misconception: That Westin is for business travelers. While this may be true to a certain extent, especially when you view staying here from past experiences, the Westin brand has gone through such a facelift that now, its enjoyable by both parties – business folk and regular travelers (like us)! During a recent trip to Bangkok, when we too, like many others, decided to take full advantage of the school holiday madness, we were hosted by the wonderful folks at The Westin Grande Sukhumvit. When I was offered this, I searched for an angle to cover the hotel – then I found one: This misconception! So I sought out to prove that Westin was a brand that anyone can reckon with, and you can imagine my delight when the property itself rose up to meet my expectations.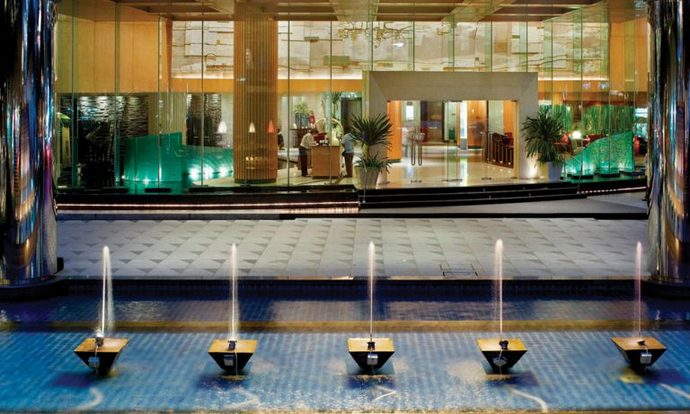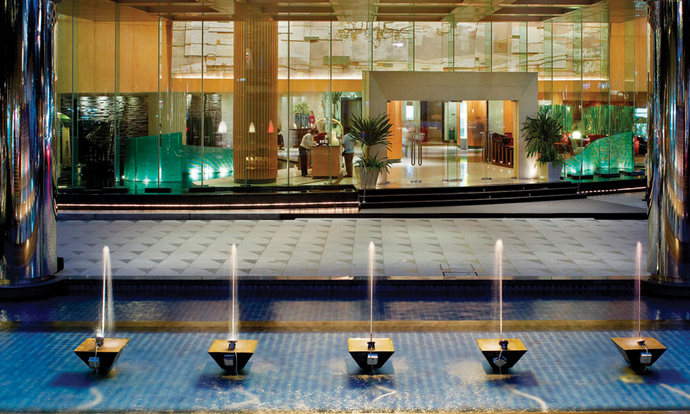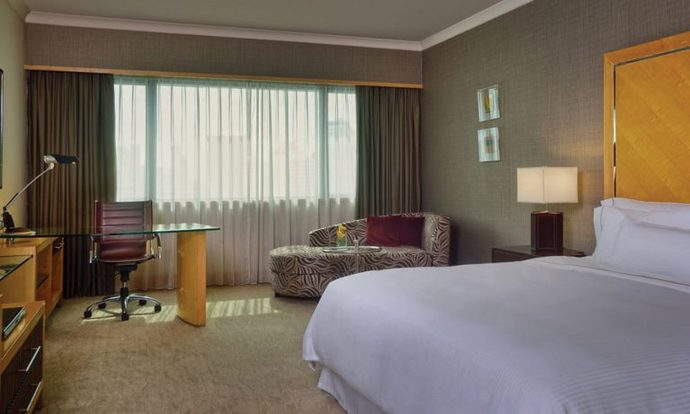 The Westin has over 300 rooms, all of which are grouped into different categories. Each type of room has a different feel when you enter – I realise that this was done with the adjustment of the teeniest details that people don't notice or take for granted, like the carpets, the texture of the walls or the flower in the beautiful vase in the corner.
At the executive floor, a truly five star experience awaits guests. The heavenly beds have an aim – to be so comfortable so as to make waking up just so hard (this might not be the best for people looking to rush out for a meeting in the morning, but a true essential to guarantee and good night's rest). The plush floor carpets and fully decked out bathrooms (with a private shower area and bath tub to boot) were just the start! Even the music that runs throughout the hotel has been well thought out – you get none of the classical stuff that aims to reflect a high end, intimidating atmosphere; through the speakers come funky beats that keep you wanting to move on from one place to another, which we found to be rejuvenating.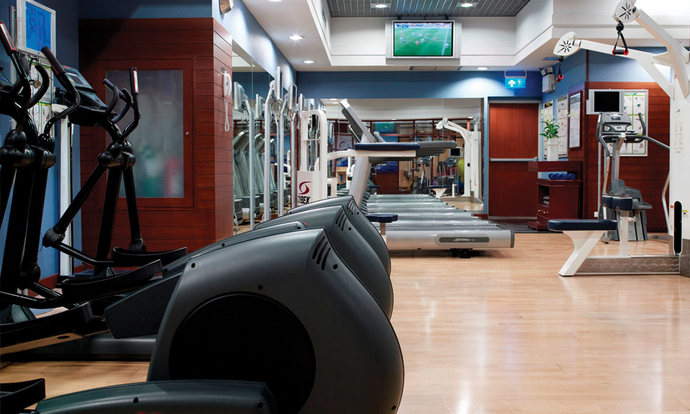 During your stay at the executive level, if you're feeling peckish, you can head on straight to the club lounge, where the refreshments (the most delicious pastries and interesting juices) are available for you all day alongside an attentive staff who will get you anything that you might please, if its not available at the buffet. In the evenings, which is usually when we returned from a whole day out sightseeing in Bangkok, guests can visit the club lounge again for evening cocktails and canapés as happy hour starts at 5pm. Breakfast everyday during your stay is also served at the Club Lounge, if you choose not to dine with the other guests at the Seasonal Tastes Restaurant.
Although guests are able to get plenty of privacy at the Club Lounge (depending on the time you arrive for breakfast, there can be hardly anyone), we encourage guests to experience dining both at the Club Lounge and at Seasonal Tastes. Not only is the variety of food different, the atmosphere itself is simply delightful.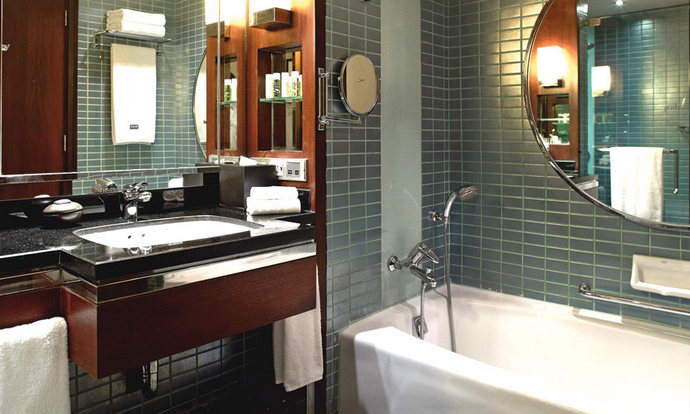 Staying at the Executive floor gives you the liberty to access executive club lounge privileges, which promise to pamper guests to no end. Everything from the Gym to the pool, business centre and club lounge is accessible to you until 10pm at night, which is great when you feel the need to sip on a cocktail at 9pm after a tiring day out by the pool. The pool, incidentally, has a view to die for – all of Westin's Executive Club rooms are on high floors, and offer stunning views of surrounding Sukhumvit. If you're into workouts before starting your day, the gym here is what some fitness buffs dream off – expect a fully equipped gymnasium with all the different machines that allow you to keep up with your routine, inclusive of a personal trainer in the event that you need some help.
So there you have it – our unforgettable stay at Westin Grande Sukhumvit. Are you planning on heading to Bangkok? I am sure you know of someone who is – recommend the Westin, and you will not be disappointed!