Did you know the Singaporeans love to plan their travels while at work? Kayak's got a desktop app to make travel planning easier! Plus, earn miles while you walk, travel to Sri Lanka and more!
Sham Shui Po 深水埗
 in Hong Kong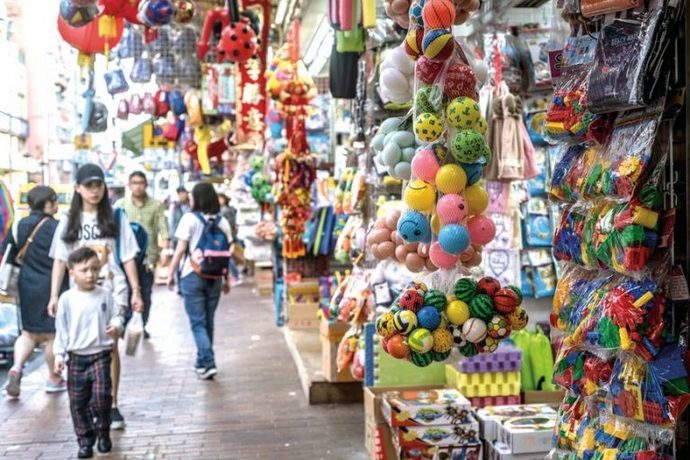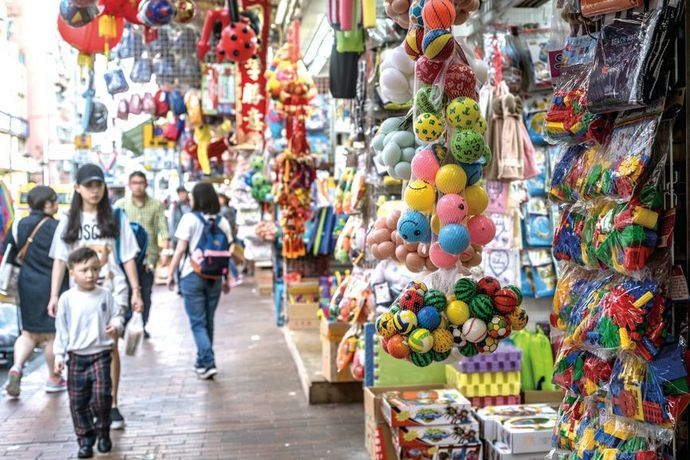 Enjoy an array of delectable food and fantastic shopping at Sham Shui Po, a vibrant district originally known for its abundant textile stores. The iconic white and blue checkered canvas bags was first created in this area, where entrepreneurs from various industries made their mark over the years.
The vicinity is now home to a wide selection of business, boasting lucrative bargains and Michelin-starred eats. As in many parts of Asia, the markets in this district are coloured by all kinds of produce, from the freshest of meats to the latest in tech. There's a little something for everyone in the family when it comes to shopping at Sham Shui Po, with colourful fabrics (duh!), vintage toys and collectibles. There are even streets dedicated to beads, sewing supplies, and leather goods.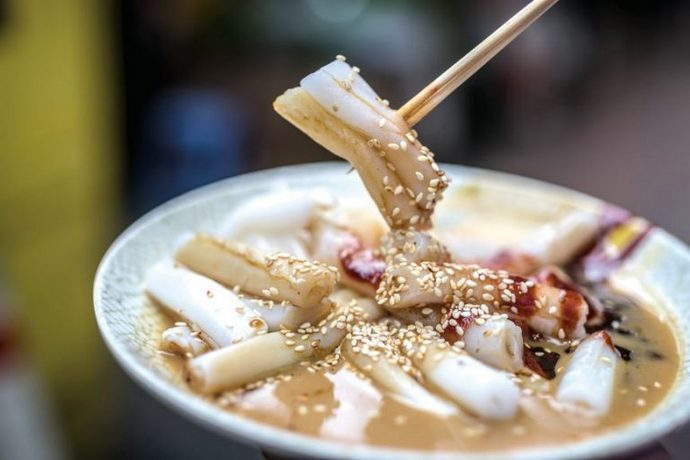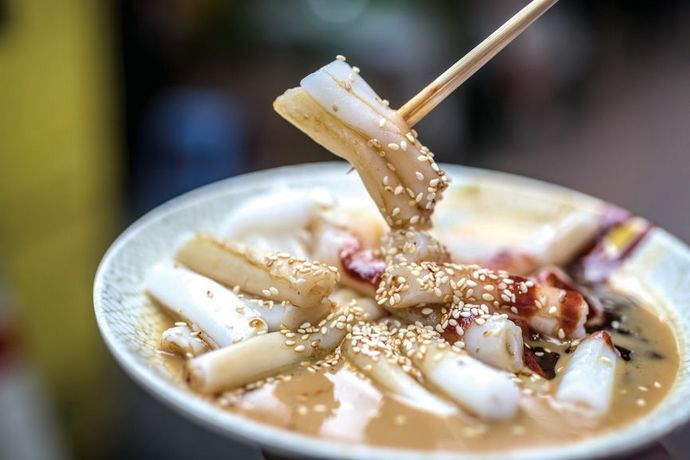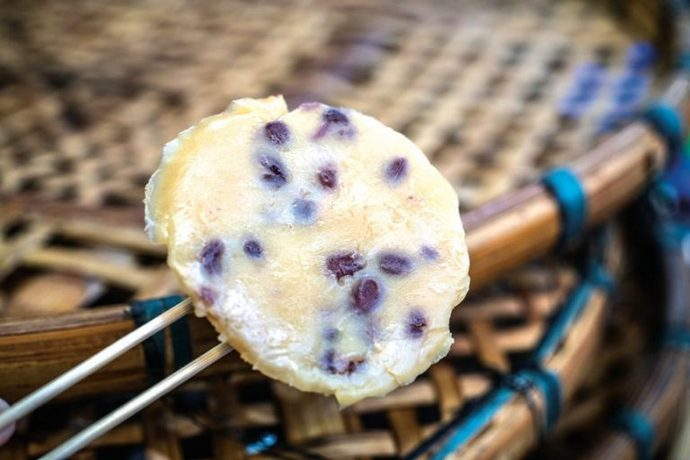 Fans of Tim Ho Wan can rejoice, as this district is home to the famous dim sum establishment, and much more! Expect local delicacies such as the Kung Wo Beancurd Factory 公和豆品厂 (bean curd products), cha chaan teng Wai Kee Noodle Cafe 维记咖啡粉面 (pig's liver noodles), Michelin-recommended Hop Yik Tai 和益 泰小食 (rice noodle rolls) and Kwan Kee Store 坤记糕品 (put chai ko or bowl puddings), to name a few.
I'll bet you've been to Hong Kong more than just a few times, but given the proximity and frequent flights from Singapore, it's worth heading down to visit Sham Shui Po.
Wine in Western Australia with COMO The Treasury
COMO The Treasury has teamed up with Millbrook Winery in Western Australia. The Millbrook Winery Experience includes a two-night stay at COMO The Treasury, return transfers to the helicopter base, return helicopter flights to the winery and activities at the winery. Guests will be invited to a wine-blending course, where they can create a special blend of wine they can take home at the end of session. They also get a tour of the winery and learn first-hand how wine is prepared in one of Australia's largest vineyards.
Food is also included in the package. Guests will get to enjoy lunch prepared with stunning varieties of hand-grown heirloom vegetables and stone fruit, citrus, figs, apples, herbs, free-range eggs, olives and honey from the grounds. The Millbrook Winery experience is priced at AUD 3995 per couple. For more information, check out comohotels.com.
Staycations with Expedia
Expedia has learnt that Singaporeans love to do staycations! If you're thinking why go through all that hassle of travel when you can find a cosy, comfortable place to stay in your own sunny Singapore, then you're not alone, apparently. With Expedia's latest findings, we discovered that more Singaporeans are opting to do a simple staycation with their families, friends or partners over long weekends (or regular ones).
Book your staycations with Expedia now by clicking on the staycation tab on their website. Not only do they have great deals for vacations, you can score a sweet stay at a local hotel of your choice through planning with their smart site algorithms. Thinking of getting away with your children? Check out what Singapore has to offer on Expedia, now!
Taking the (Silk) Route most travelled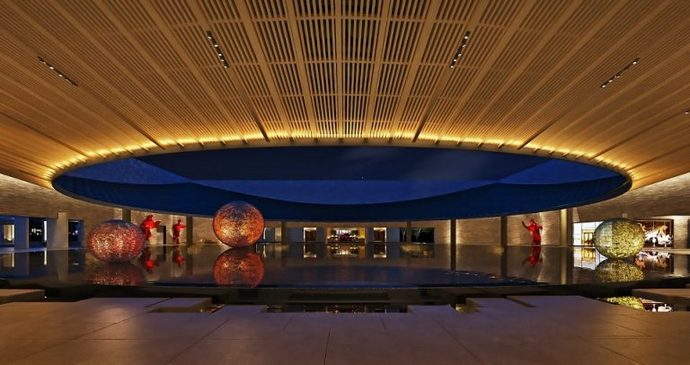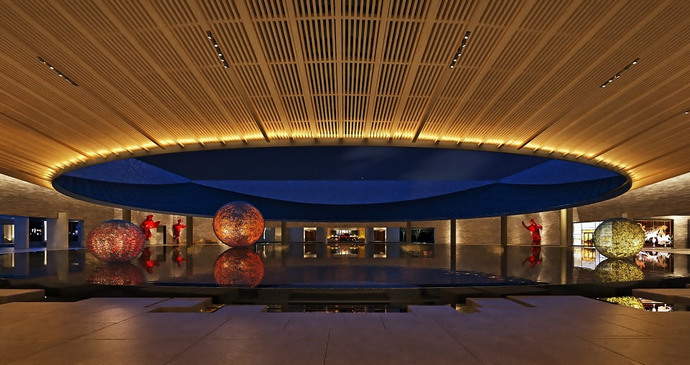 Capella Sanya is a spankin' new waterfront resort overlooking the South China Sea. Inspired by the historical Silk Route that stretched from China to India and Arab, this resort was designed by two masterminds; Jean-Michel Gathy and Bill Bensley. The private beach resort has been created asa  secluded sanctuary; where guests can feel intimate with the people who accompanied them.
A traditional Chinese tea house symbolises the start of the Silk Road, and a destination spa at the other, with a Moroccan hammam, snow cabin and treatments inspired by Eastern traditions, and the complex tastes of culture along the maritime Silk Road offered by six distinctive restaurants, where the calm azure sea meets the golden sand. Unwind and find peace in the private sanctuary, or wander the endless space offered by this idyllic resort.
Private pools, terrace dining, dedicated Capella service and modern international dining set the scene for a retreat on the beach. Capella Sanya is open for reservations from November 15, 2018. To book your stay, please visit http://www.capellasanya.com, or contact their reservation team at reservations.sanya@capellahotels.com.
Get your heart stolen in Los Angeles
West Hollywood has a new kid on the block: 850. 850 is a brand new hotel in the heart of Hollywood created by hotelier Jeff Klein. This petite hotel has 23 rooms, each with its own unique design, along with a communal living room, large rooftop terrace and a modern dining area. This chic space offers guests a little serenity in the bustling city with its central yet secluded location. The rooms are designed with unique pastel colours to create a relaxing, homely vibe. Guests are also given the opportunity to mix and mingle at common areas such as the lobby-cum-bar, where unique cocktails are served in the evenings. Rates at 850 start from $395 USD on a room only basis. For more information, check out www.number850.com.
Socialise on Sundays, at Koh Samui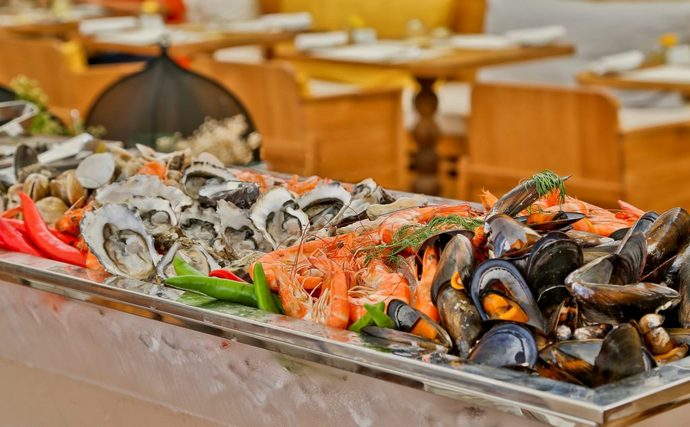 SALA Samui Chaweng Beach Resort has a new Sunday Brunch feature and wants you to know about it. Their brunches now come in a trio of socially friendly packages.
The Socially Acceptable package offers as many soft drinks as desired throughout the duration of the brunch, including fresh juices and creative mocktails such as Summer Cup (watermelon and elderflower), Tea Thyme (Earl Grey, burnt lemon, rose, thyme), and Mango Mule (mango, fig, ginger). On top of that, Socially Dedicated brunchers can also enjoy bottomless local beer, Samui fruit sangria, plus house white, rosé, and red wine to add some shimmer to the afternoon. Going all out with the Sunday festivities is the Socially Committed package which opens up the bar to include house spirits, sparkling wine, and a selection of cocktails including Pimm's Cup, Woo Woo, and the Sunday classic Bloody Mary.
The Sunday Social at SALA Samui Chaweng Beach Resort
Socially Acceptable: THB 1,500++ per person (incl. soft drinks)
Socially Dedicated: THB 2,500++ (incl. additional house beers, wine and sangria)
Socially Committed: THB 3,500++ (incl. additional select cocktails, wine, house spirits and sparkling wine)
The Sunday Social takes place every Sunday from noon to 4 p.m. at The Tent Beachfront Restaurant and Bar, SALA Samui Chaweng Beach Resort. For reservations call +66 (0) 77 905 888.
For more information, email info@salahospitality.com or visit www.salahospitality.com