Did you know the Singaporeans love to plan their travels while at work? Kayak's got a desktop app to make travel planning easier! Plus, earn miles while you walk, travel to Sri Lanka and more!
Feel the Sri Lankan Ocean Breeze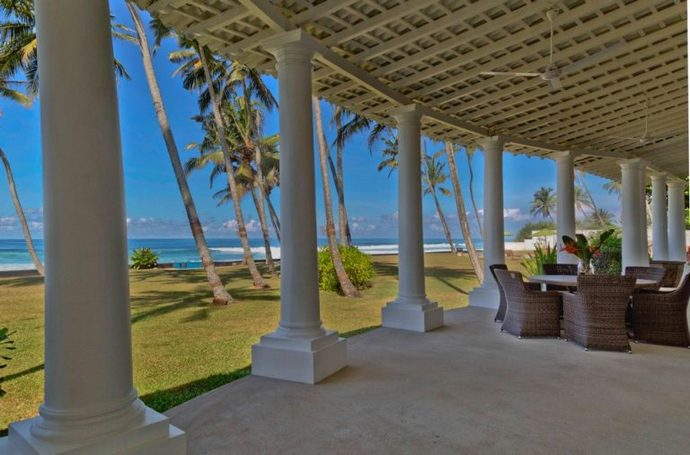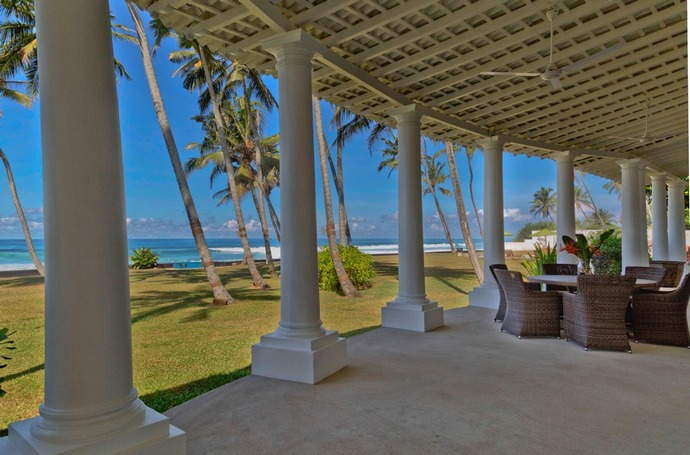 Tanamera, and exclusive private beach-front residence in the southwest coast of tropical Sri Lanka, is throwing its gilded doors wide open to welcome tourists this travel season. Tanamera is located in the understated fishing village of Talpe, and blends the luxury of villa living with all the hospitality of a 5-star resort. Think exuberant Sri Lankan architecture; high ceilings, spacious rooms, towering pillars and full-length folding doors, among other awe-inspiring structures.
Tanamera has partnered with Noel Rodrigo's Leopard Safaris – one of Sri Lanka's most bespoke Safari operators – to offer an exclusive package to its guests:
Package 1: stay for 3 nights or more at Tanamera + 2 nights or more at Noel Rodrigo's Leopard Safaris

1 complimentary night at Tanamera

Package 2: stay for 4 nights or more at Tanamera + 2 nights or more at Noel Rodrigo's Leopard Safaris

2 complimentary nights at Tanamera
Subject to terms and conditions.
Tanamera is available for private bookings only, for a minimum of 3-nights.
For further information about Tanamera, visit http://www.tanameraestate.com.
Planning your Holiday at Work Just Got Easier
Kayak has been spying on you, and has come back with handsome results! Kayak has just recently launched Desktop Escape, an app that makes travel planning easier when you're using your desktop computers. Travel is Singaporeans' favourite daydream pill, as the results of a recent survey show. Singaporeans tend to book their travels during working hours, espeically between 1 to 3pm with top destinations being Bangkok (my favourite), Taipei and Seoul.
If you're already using Kayak, you just need to take it one step further by downloading the app. And if you having used Kayak before, what are you waiting for? And now, if we can just figure out how to hide this app from the bosses…
Chef Mark Best has the best for you, with Dream Cruises
We love Dream Cruises here at The Craver's Guide, and the sweet cruise liner just got even more inviting. Celebrity Chef Best has teamed up with the culinary team on board that monumental ship to bring travellers a market-to-table experience fit for any foodie. Guests get to embark on bespoke tours and culinary journeys with Chef Best, and enjoy a special menu curated by him. Only available for the month of September.
Mind, Body, Soul and Bali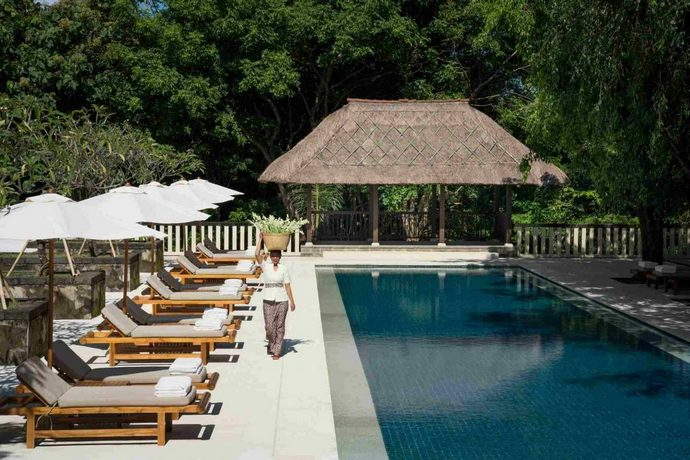 REVĪVŌ Wellness Resort in Bali is introducing 3 new wellness programs this month; Floating Sundays, a Reshaping Retreat and an exclusive 7-day Ketogenic Retreat. Floating Sundays is a combination of aerial yoga and aqua fit yoga, where participants float on a mat placed over the pool water. Reshaping Retreat is a holistic approach to wellness, with prime focus on creating a balance between physical, emotional and spiritual harmony. Wellness coach Andrea will bring you through a journey of self-discovery, self-acceptance, self-awareness and spiritual practice.
The 7-day Ketogenic Retreat, scheduled for November, includes a conscious menu created by REVĪVŌ's creative nutritionist chef, Aliwalu. For more information, visit https://www.revivoresorts.com/
Details:
Floating Sundays:
Dates: Every Sunday from 2nd September to 30th December 2018
*Price: US$45 per person
Reshaping Retreat:
Dates: 1st September 2018 to 31st January 2019 (Minimum 5 nights)
Ketogenic Retreat:
Dates: 18th to 24th November 2018 (7 Days 6 Nights)
*Prices for Reshaping & Ketogenic Retreats:
Garden Suite (Single): US$684 per night
Garden Suite (Double): US$1,059 per night
Courtyard Suite (Single): US$718 per night
Courtyard Suite (Double): US$1,098 per night
Private Pool Suite (Single): US$753 per night
Private Pool Suite (Double): US$1,136 per night
*Prices are subject to 11% Government Tax and 10% Service Charge
Walking can help you earn a mile!
Mileslife, the app that awards you miles through everyday dining and spending, has launched Mileslife Health! The new function rewards users with bonus miles upon completion of activity targets in a bid to motivate Singaporeans to hit their recommended step count every day, starting from 5,000 steps onward.
How it works
A minimum of 5,000 steps is required each day to redeem airline miles with the next tier of rewards at 10,000 and 20,000 steps. The more you walk, the more miles you'll earn.

Steps will be reset at midnight each day; miles must be redeemed in the Mileslife app before midnight SGT (UTC +8).

An additional 10 miles will be awarded every week if the number of accumulated steps redeemed in one week exceeds 100,000 steps.

On top of earning miles from hitting the daily steps target, double the miles when you spend with the Mileslife app.
Full terms and conditions are available on the app. Download the app at http://bit.ly/MileslifeHealth.