Taco-about a good mix! Vatos Urban Tacos is setting tongues wagging with the latest in fusion food: Mexican and Korean. Chef Sid effortlessly fuses Mexican food with his Korean roots, recreating the mouth-watering food of his childhood at his hip new joint.
Fusion food can be a hit or miss, making it a tough road to traverse. In most cases though, fusion food can have rewarding results – I've made a mean Tuna Curry Cream Pasta and loved it.
Vatos Urban Tacos is not about butchering Italian food the way I have with my spice palate. Chef Sid is a Korean born American who grew up in Los Angeles. The food of his childhood involved classic Korean Kimchi, consumed in the most American way possible; in a sandwich.
He says the best way to bring out the flavours of Kimchi is to saute it in the pan before adding it to your food. You may think it's blasphemous, but it is also irresistibly delicious.
Kimchi Carintas Fries
Starting off the tasting was Kimchi Carnitas Fries, which were mind-blowing. Chef Sid's penchant for punchy Korean flavours in classic Mexican dishes came out loud and proud in this opening act! The fries were coated with a merry mix of sauteed Kimchi, Braised Pork Carnitas and traditional Mexican spices.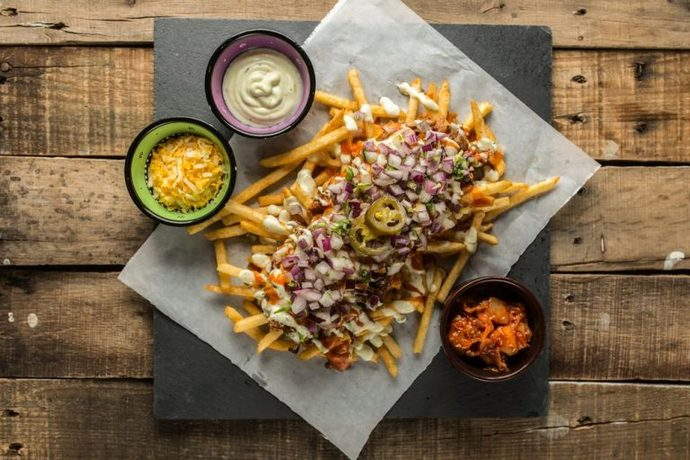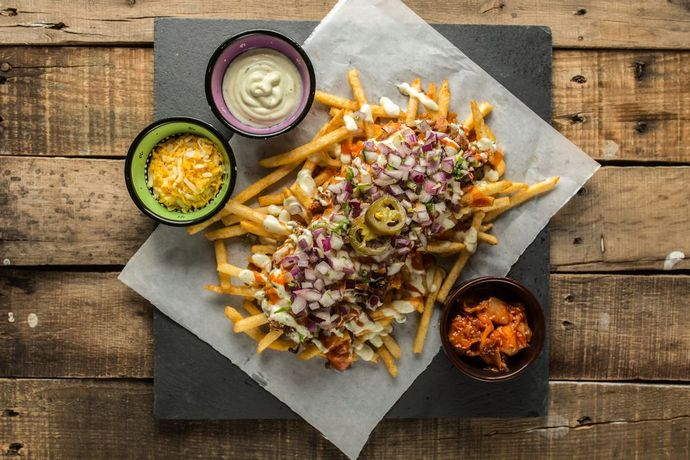 Chicken Mole Enchiladas
Next up; Chicken Mole Enchiladas. Mole (pronounced 'mo-lay') is a smooth dark sauce native to Mexico, made with over 20 ingredients including a healthy helping of chillies and chocolate. Shredded chicken with kimchi are first cooked to perfection then placed in the middle of 6 inch flat breads. These are then rolled, placed side-by-side on a plate and then drenched in mole. It comes to the table exactly as you see it in the images, and tastes every bit as good as it looks.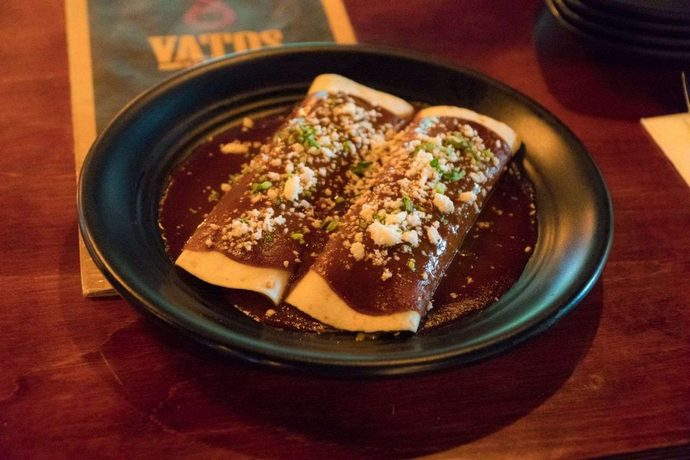 Chilli Lime Shrimp Tacos
The Chilli Lime Tacos is another noteworthy creation by Chef Sid. We all know the wonders of chilli and lime when put together, and so does Chef Sid. In this creation, the classic Mexican combination gets a fresh hit with Korean Chilli paste, and plenty of fresh, juicy and plump prawns. You know how big a fan I am of prawns and this collection of 3 tacos in one platter did not disappoint even one bit.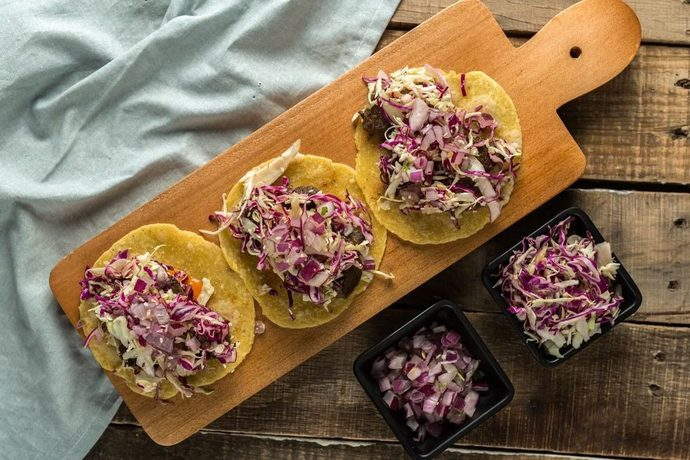 Other Dishes
Here are some other dishes you must try when dining at Vatos Urban Tacos.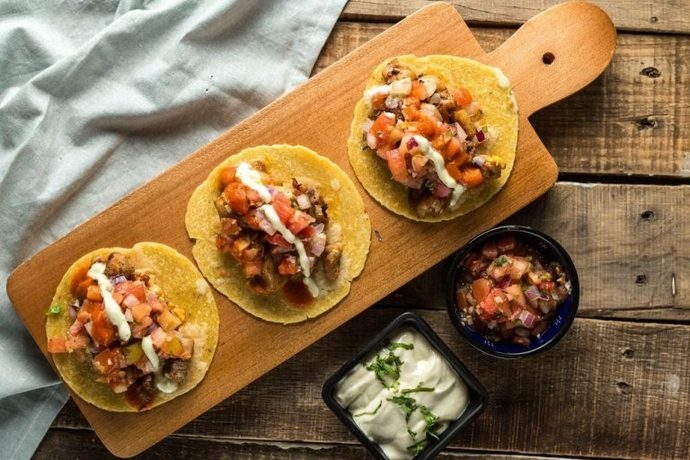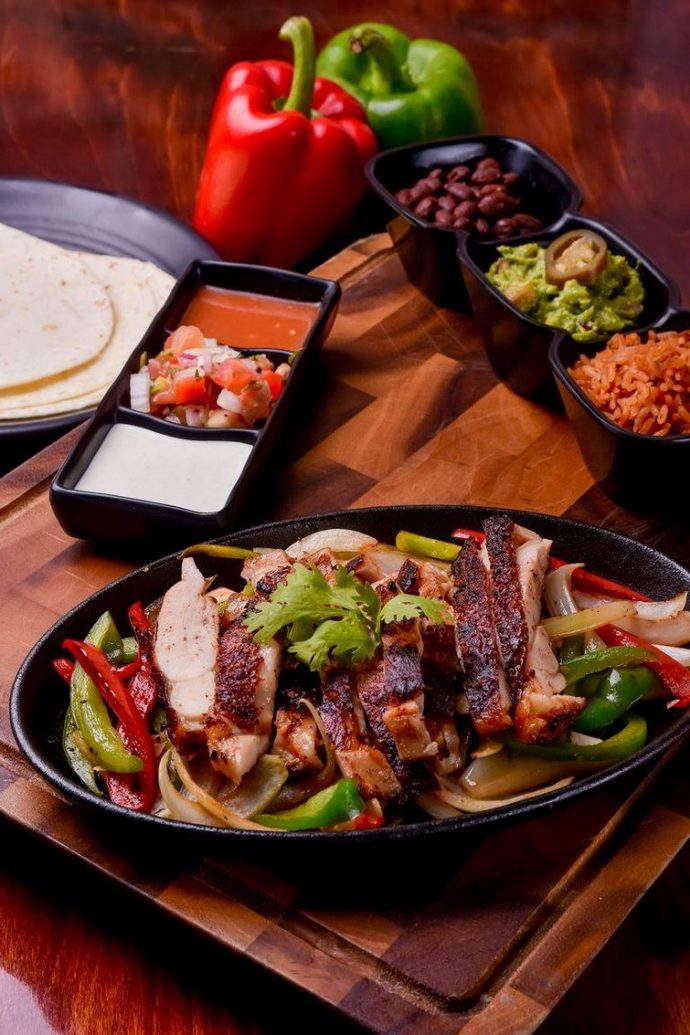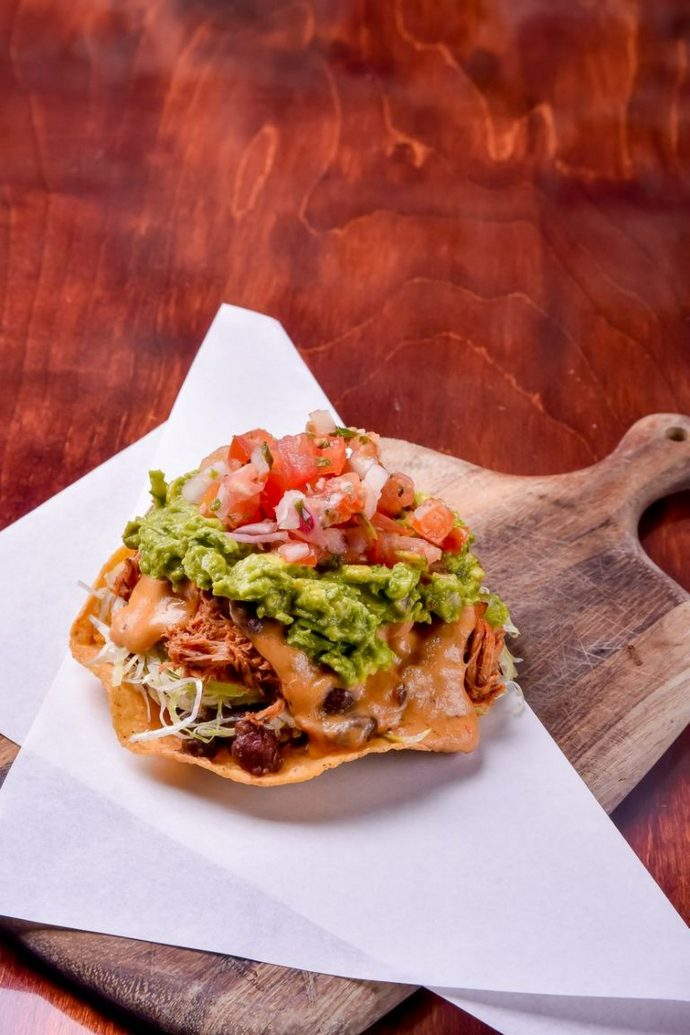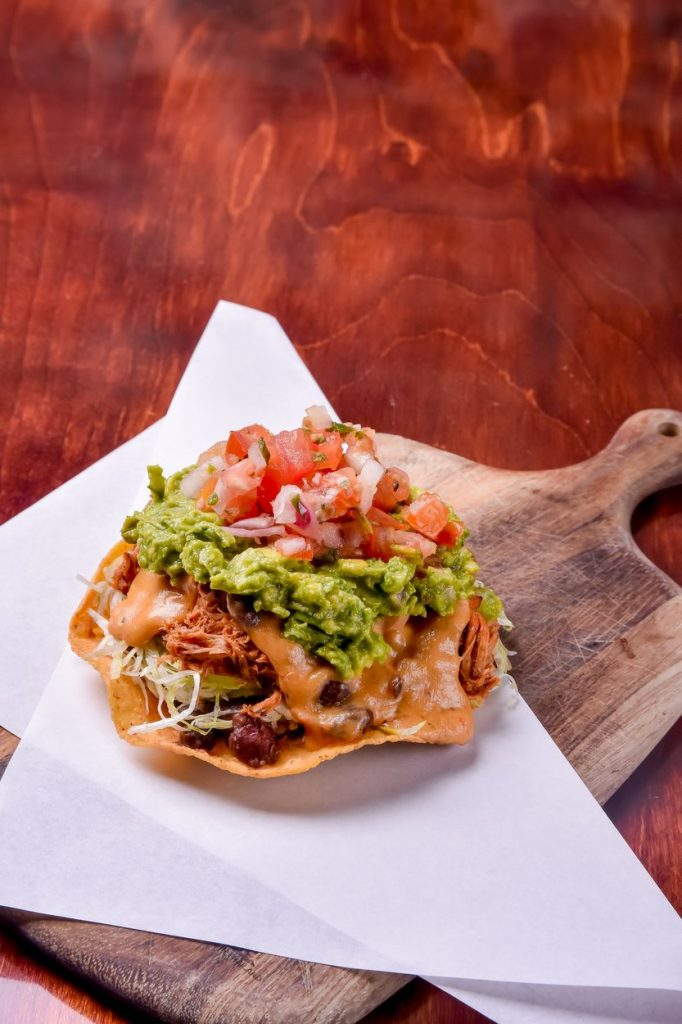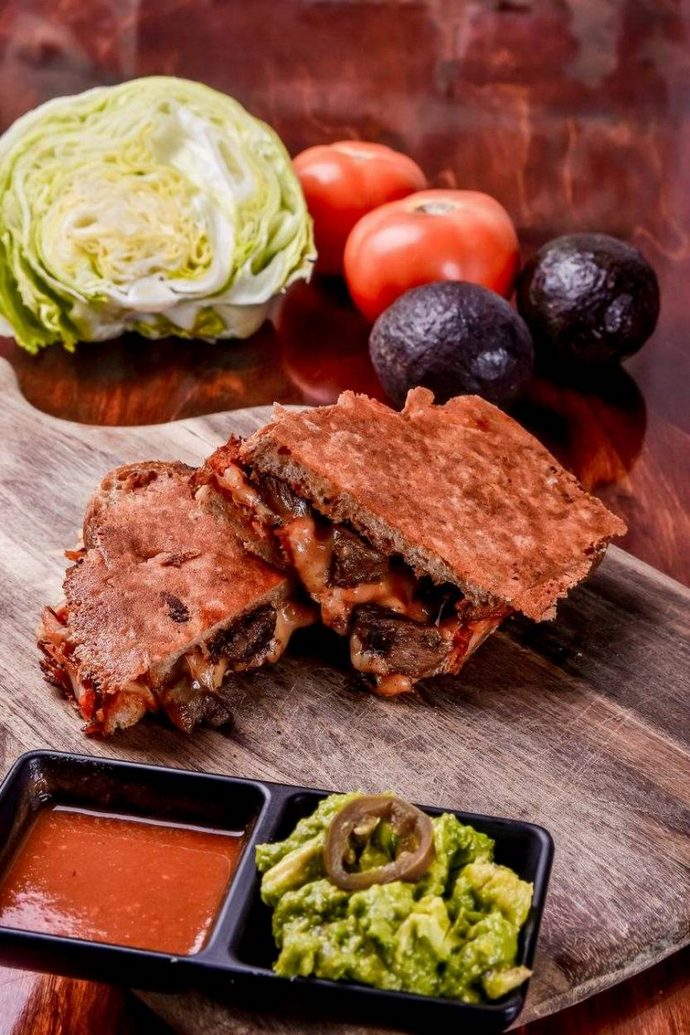 I have always been a fan of Mexican food; I cannot go through a month without having at least one Mexican meal. Dear cravers, I am gladly reporting that Korean infused Mexican is my new obsession. The sauteed Kimchi, Korean Chilli Paste and classic Mexican spicy and sour combination are a match made in heaven, I cannot imagine why this is not already the hip new craze.
Address:
36 Beach Rd, Singapore 189766
Tue, Wed, Thu, Sun: 12 pm to 11pm
Fri, Sat: 12 pm to 12 am
Mon: 5.30 pm to 11 pm