Wang Lang Market is a great place to experience the bustling atmosphere of a traditional Thai street market while also getting some great bargains on clothing and other goods. Here's what to expect when you visit!
Wang Lang Market, also known as Wang Lang Pier or Wang Lang Plaza, is a popular street market located in Bangkok. It's located near Siriraj Hospital and Thammasat University on the west bank of the Chao Phraya River.
Wang Lang Market is primarily known for its fashion and clothing, with vendors selling a wide variety of affordable clothing and accessories. The market is particularly popular among local students and young people who are looking for trendy and stylish clothing at a low price. Visitors can find a range of items such as t-shirts, dresses, jeans, shoes, bags, and hats.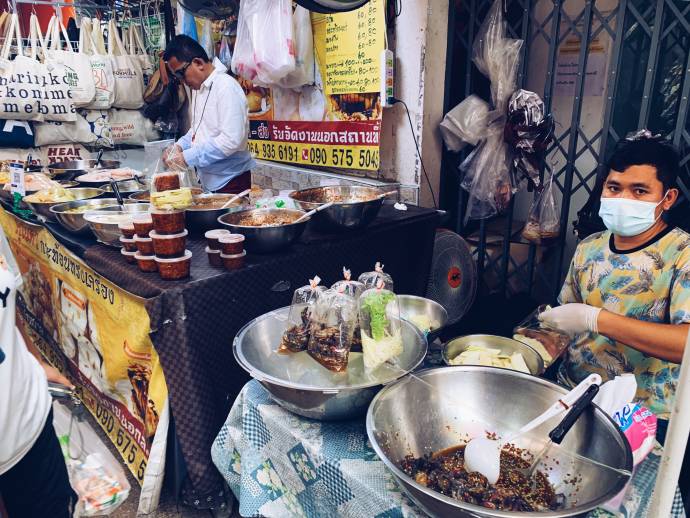 In addition to clothing, Wang Lang Market also offers a range of street food and snacks, as well as other items such as souvenirs, household goods, and electronic gadgets. The market is a great place to try out some delicious local delicacies, including pad thai (my favourite), mango sticky rice, and various grilled and fried snacks.
Wang Lang Market is open daily from about 9 am to 6 pm, but it's best to visit in the evening when the market comes to life and the vendors start to set up their stalls. Having said this, I did visit them in the afternoon and it was quite busy!
How to get there
The market is located near the Wang Lang Pier, which makes it a convenient stop for visitors who are exploring the Chao Phraya River by boat. When I went, I took a boat from the Tha Tian Pier (near the Grand Palace) across the river to Wat Arun, then walked down from there.
If you're taking the BTS, then you can take a ferry, you can take a ferry across the Chao Phraya River to Wang Lang Pier from BTS Saphan Taksin station.
Go to the Sathorn Pier, which is located just a few minutes walk from BTS Saphan Taksin station. When you exit the BTS station, head towards the river and follow the signs to the pier.
At Sathorn Pier, you can buy a ferry ticket for the local boat, which should cost around 15-20 baht. Make sure you buy the ticket before you board the ferry.
Take the ferry across the Chao Phraya River to Wang Lang Pier. The ride should only take a few minutes.
Once you arrive at Wang Lang Pier, follow the signs to Wang Lang Market. The market is located just a short walk down from the pier.
The journey from BTS Saphan Taksin station to this market should take around 15-20 minutes, depending on how long you have to wait for the ferry. The ferry ride is a great way to see the city from the river and experience local transportation.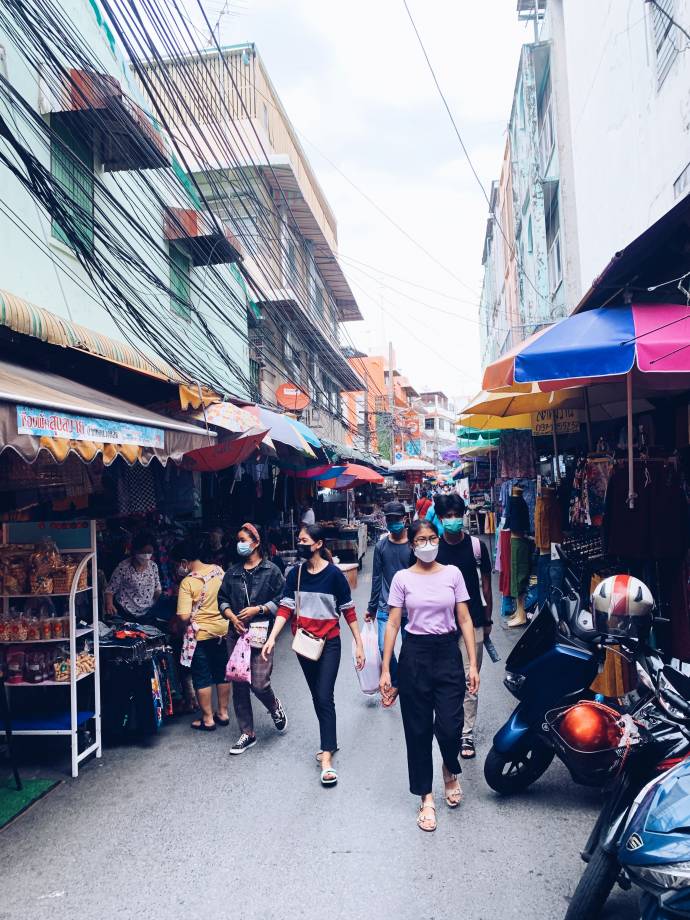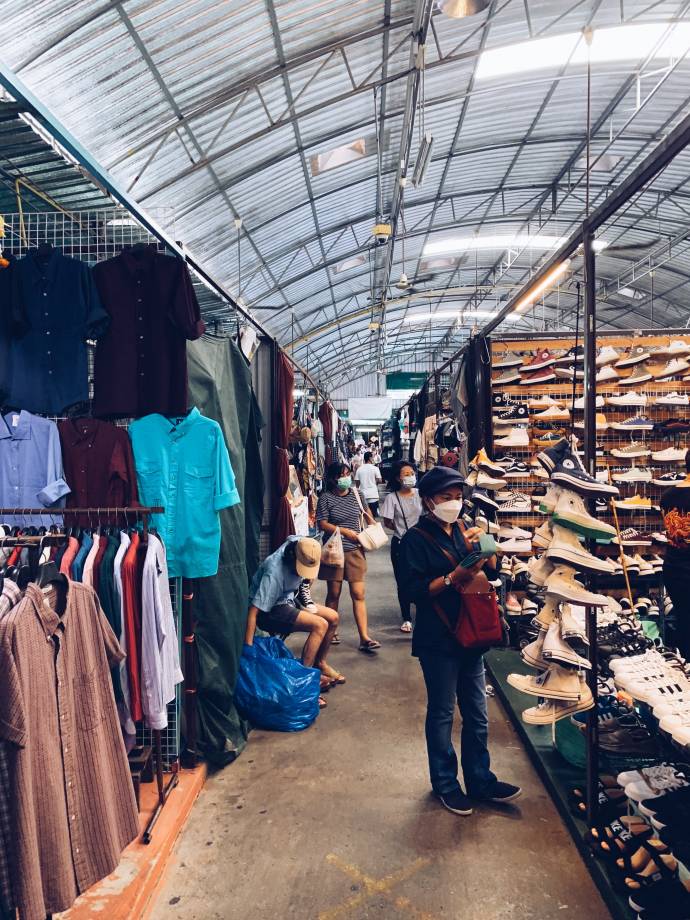 Why should you go?
Wang Lang Market is a must-visit destination for anyone interested in experiencing the vibrant culture and shopping scene of Bangkok. From trendy fashion to delicious street food, the market offers something for everyone. So if you're in the city and looking for a fun and affordable way to spend your day, make sure to add Wang Lang Market to your itinerary.