Taipei is now making quite the buzz for travel, and the global hotel brand citizenM has proven not to skip a beat by launching in the cosmopolitan Taiwanese city's historic site – North Gate.
Conveniently located,  citizenM Taipei North Gate is within short walking distance to both Taipei Main Station and the Airport Express terminal. As an avid traveller myself, I love taking trains in any country – it really shows me how the locals travel. The Airport Express terminal offers a 35-minute direct train to Taoyuan International Airport. If you're not convinced with the train as yet, the expansive property is located close to the shopping and tourist area of Ximending. But here's the truly beautiful part of citizenM: Its price is wallet-friendly, at the very reasonable range of 4000 to 6000 TWD.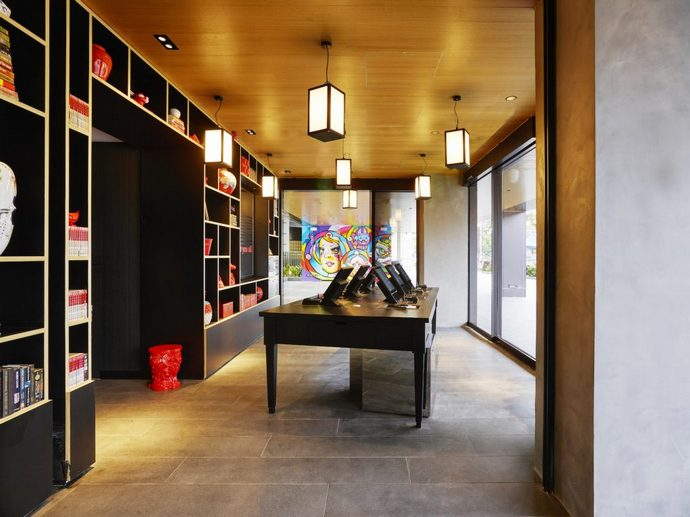 citizenM is a young and hip Dutch hotel brand that has made its mark in many parts of Europe. The new Taipei property will be its first foray into the Asian region. The concept that was applied to the building of this property is unique – a style that guests will immediately take note of. citizenM Taipei North Gate breaks the rules of traditional hospitality, with just one room category ingeniously designed around sleeping and lounging on the comfy, XL size bed. An intuitive and handy in-room tablet moodpad controls everything from the television and themed wake-up alarms, to room temperature, blinds, and ambient lighting – leaving guests in charge to tailor their experience.
A Living Room concept replaces the traditional 'lobby' – instead, guests walk into a stylish entrance area featuring an oak-clad iconic spiral staircase, a signature style citizenM cabinet filled with local items and souvenirs, books and inspiring art, and the latest collection of iconic Vitra furniture pieces.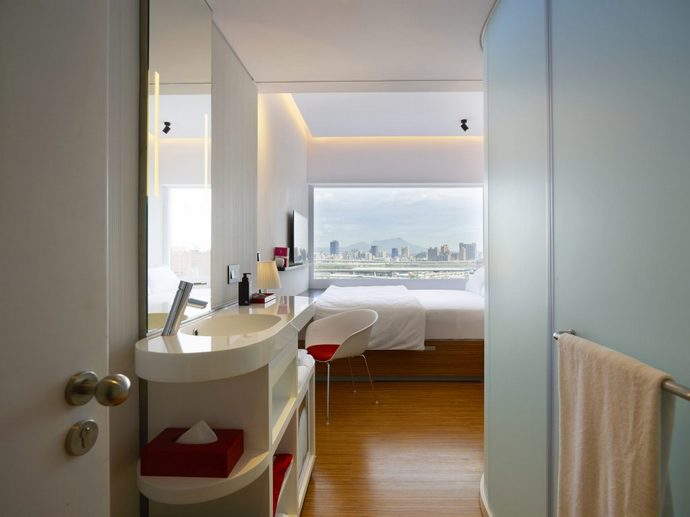 The Living Room area of all citizenM properties offers guests a unique immersion into the local culture and a homely experience for the duration of their stay. High-tech kiosks enable a smooth and efficient one-minute guest 'self check-in' process – by the time the machine has programmed the guest's personal RFID (Radio Frequency Identification Data) card, the room is ready to enter!
The exterior entrance wall of the property presents a vibrant anime and pop culture art piece by Taipei's up and coming local graffiti talent, ANO. The focus on art and style is prominent throughout the hotel, which includes works from famous Taiwanese photographer Chou Ching Hui's 'Animal Farm' collection and Taiwan contemporary artist Hung Tung-Lu's interactive art piece 'Lightbox'.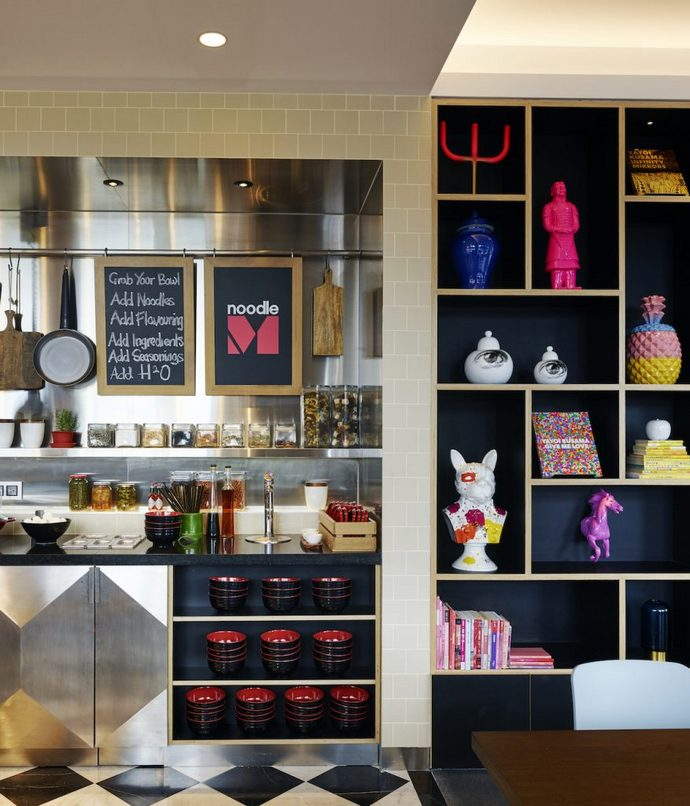 Looking for dining options? Check out canteenM, available 24-hours a day for hotel guests. Located on the first floor with outstanding city views through a large glazed façade, the bar is the lively heart of the hotel with beer on tap and Champagne and cocktails to order. Besides booze, you can find everything from coffee to pastries to tea here – the perfect spot to chill and watch the day go by!
As trained baristas and mixologists, the hotel ambassadors play a proactive, versatile and multi-talented service role – always present and available to help guests with check-in, provide travel tips, brew coffee or mix cocktails, providing a wholesome hospitality experience.
citizenM North Gate, No 3, Section 1, Zhonghua Road, Zhongzheng District, Taipei Taiwan
No. of rooms: 267 (26 Storeys)
Price: 4000~ 6000 TWD per night