The world of food is trapped in the wildfire that is Veganism, so I've rounded up my favourite vegan recipes and products this World Vegan Day!
Plant-based milk, along with Veganism, is no longer something we can ignore at the dinner table. While most of us aren't vegans (myself included), one cannot deny the benefits veganism has for the environment. Vegans generally consume no animals or animal by-products. While some may have found this diet to be challenging to sustain, others seem to thrive on the good they are doing for the environment and for their bodies.
Why Vegan?
Veganism may have gained popularity in recent years but it has been around for quite a while. While certain documentaries try to convince many that a vegan diet can lead to longer-lasting erections in men (if you can't sense it, I am rolling my eyes), there are a host of other reasons why people go vegan (although we might have a surge in men who swear by it now, just saying). 
Veganism helps to stop animal cruelty in the name of commercial production, especially delicacies such as veal or foie gras. The processing of meat before it hits the wet markets also releases plenty of CO2 into the atmosphere – a vegan diet will help to curb carbon emissions, thus allowing the planet to heal from carbon pollution.
However a vegan diet may not be for everyone. Self-control and the desire to eat chicken aside, sometimes we cannot control what our body needs. Ellen Degeneres, the very famous vegan, has now started consuming seafood. I have met many who have tried veganism and feel it just isn't for them, and many others who swear by it. While saving the environment is important, there are other ways to go about it – just ensure that you're around long enough to save the environment by giving your body what it needs.
OraSi (brand)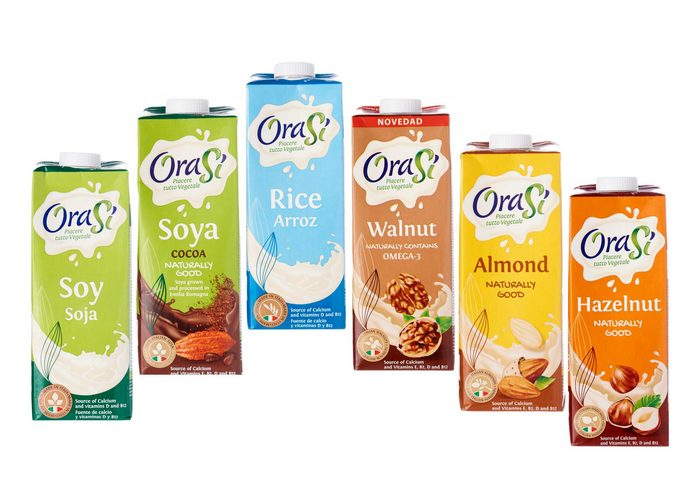 I'm kicking off this list with Orasi, a plant-based brand I have recently been introduced to. Plant-based milk from OraSi is now available at Ryan's Grocery, along with a collection of other vegan products that are perfect for today's educated consumer. These products include an Almond Drink, Hazelnut Drink, and Walnut Drink, OraSì Soy-based Margarine and OraSì Rice-based Whipping Cream. This Italian brand is proudly 100% plant-based; all products are made from Italian-grown crops and ingredients provided by qualified farmers.
The plant-based margarine is something I feel compelled to talk about, because I have never quite experienced a plant-butter that is so smooth and soft right out of the refrigerator. This is not just a great alternative for butter in the (very) regular butter/sugar toast, but can also be used as a butter substitute when baking or frying French toast in the morning.
Quorn
Quorn is a plant-based protein product that some of you might have seen in a couple of my recipes. I have made a tray bake with the Quorn Sausages, and of course Quorn Fillet Kurma with the Quorn Fillets. I am always on the lookout for ingredients that are vegan to use when creating recipes.
Quorn uses innovative technology to convert a particular mycoprotein fungi into protein that can be cooked with. The way to approach products from this brand is to use it as you would regular meat – at least, that was my approach! While not out rightly advertised as such, I feel that these products were designed to be meat substitutes. So you can quite happily use them in curry. I have been told that my Basil Thai Minced Chicken, can also be made with the Quorn mince!
Nuude Ice Cream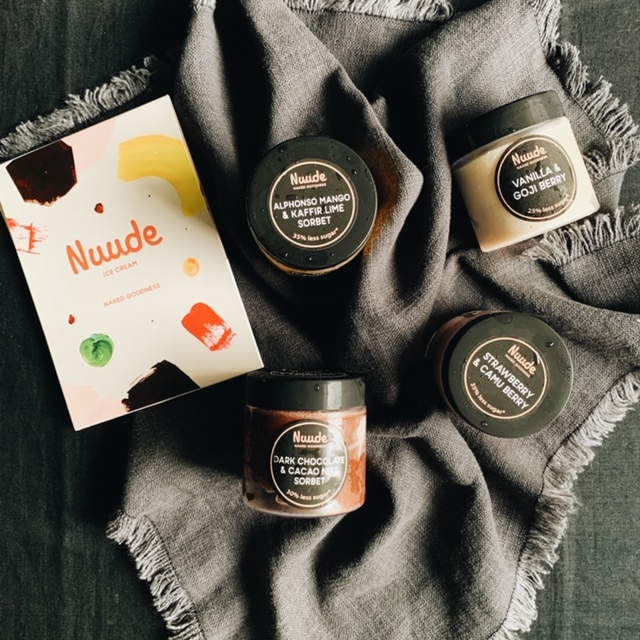 This brand new, homegrown ice cream brand is out to set mouths watering with its tongue-in-cheek branding and vegan, vegetarian and allergen-free ice cream flavours. Nuude ice creams are also perfect for the health conscious! This ice cream range is made with no artificial flavours, colours, preservatives or emulsifiers. Having stripped this rather popular dessert of all additives, what remains is just pure, frozen, flavour. Looking for more assurance? The Health Promotions Board has provided Nuude Ice Cream with the 'Healthier-Choice' Certification!
All four available flavours are 35% lower in sugar and fat compared to regular ice-cream brands. Available in Fairprice Finest and most Shell Select Kiosks, the four flavours include Dark Chocolate & Cacao Nibs Sorbet, Alphonso Mango & Kaffir Lime Sorbet, Strawberry & Camu Berry and Vanilla & Goji Berry. They come in single-serve portions, and in containers that can be washed and reused. I've found the Dark Chocolate Sorbet to be most sinful. It's delightfully deep and rich with crunchy cacao nibs that add texture. 
Chickpeas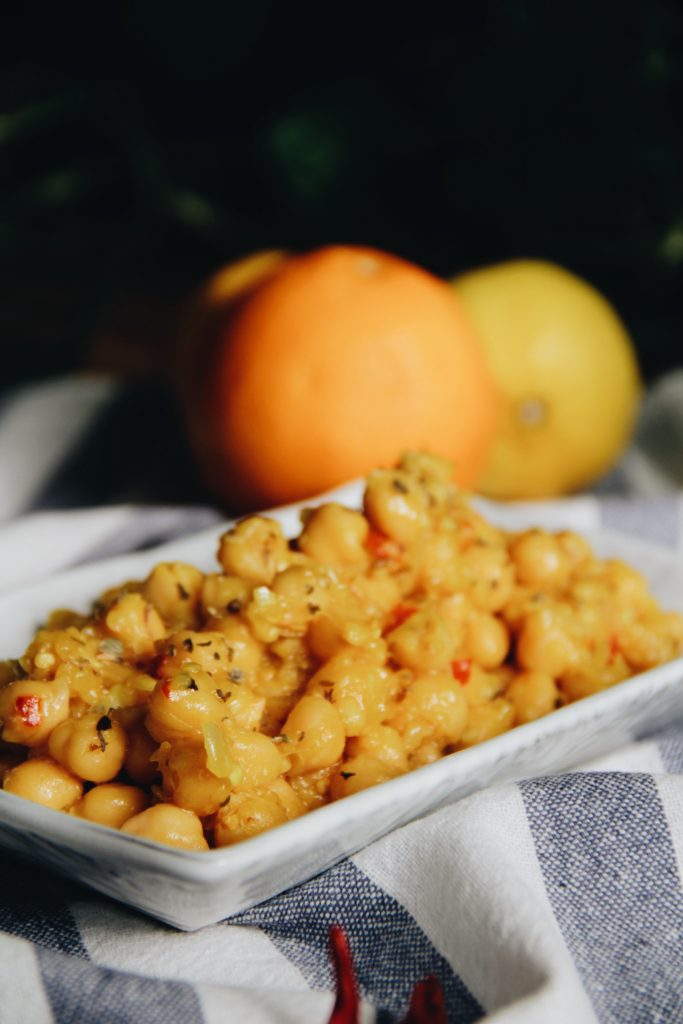 Aren't Chickpeas everything? I could always go for a chickpea dish, whether a falafel or curry. I've used this versatile ingredient one too many times, in various hummus recipes and curries. Chickpeas are rich in protein, and make a great substitute for meat protein, along with tofu. They contain a considerable amount of carbs; a 30g serving of chickpeas has up to 8 grams of carbohydrates. The carb and protein content here help to keep you full longer, which means there are lesser chances of you reaching out for a snack. Chickpeas are also low in fat, making them ideal diet food. Looking for chickpea recipes? Look no further!
No, I am not a vegan, but I do not mind a weekly vegan or vegetarian meal! There are so many delicious vegan recipes out there that bring a multitude of flavours to the forefront. Ultimately, food is meant to be enjoyed and savoured, it's meant to spark joy (forgive me) in your hearts and ignite your soul with fire (have some raw chilli padi, you'll know what I mean!). It's World Vegan Day (1 Nov) – so what's your favourite vegan food?