Because I travel to Malaysia often (there are so many places that haven't been explored, and right next to us too!), I have grown accustomed to depending on travel blogs for my reviews on where to eat, get a massage etc. Here's a list of 13 Malaysian food and travel blogs (okay, maybe more food) you should take a look at the next time you're planning a trip to our neighbours lovely land.
Eat Drink KL
This is the blog that relied on heavily for the cafes I wanted to head to during my trip to KL. While i did not manage to get to all the cafes mentioned here, the planner in me was very happy with putting the prospective eateries into a long list.
Site: http://eatdrinkkl.blogspot.sg
Follow Me to Eat La
This blog, by an enchanting blogger who calls herself 'Aunty Lilly', is another guide on KL, including places such as Cheras and Petaling Jaya. I find this blog to be very unique in its 'value for money' approach, which is something I look for when travelling and dining. Also, Aunty Lilly finds some of the best places that you did;t even know existed. A must read.
Site: http://followmetoeatla.blogspot.sg
Ken Hunts Food
This is one of my favourite blogs on this list for two reasons. This blog covers all the amazing food in Penang, which is my favourite destination in Malaysia. And secondly, Ken, the guy behind the blog, is from Penang – the authenticity factor just went through the roof here. This is the go-to blog when you're headed to Penang and want to plan out a food appreciation journey.
Site: http://www.kenhuntfood.com
VKeong.com
I like this extremely well put-together blog for how personal it can be, and it's really the only blog I've found that has a specific food guide for KL, Malacca and Penang. It also has a category for halal and non-halal foods, which makes things a lot easier for our muslim friends and is also considerate of various dietary restrictions. The Penang and Malacca food guides are a must read if you're looking to spend a few days in these places.
Site: http://www.vkeong.com
Johor Kaki
This is one blog thats very relevant to us Singaporeans, especially when we head across the causeway over the weekend. Johor Kaki has up to date posts on the best places to check out in JB and Singapore – particularly street food. In fact, this blog features 100 best street food places in JB – a list that has helped me on more than one occasion.
Site: http://johorkaki.blogspot.com
Food Everywhere
Here is a blogger who is very much interested in studying the culture behind the foods of different people – something that intrigued me into this business, too! Visit this blog to gain insights into the best finds regardless of the which part of KL you'd like to visit.
Site: https://foodeverywhere.wordpress.com
Malaysian Foodie
This all encompassing site covers more than just food and drinks – you can find hotel reviews, travel and lifestyle news down here as well. This is not only useful for Singaporeans, but Malaysians too when they'd like to travel from one state to another. Although they have a wide coverage of food related news, I personally find the travel section in this website to be particularly strong and informative.
Site: https://www.malaysianfoodie.com
Spicy Sharon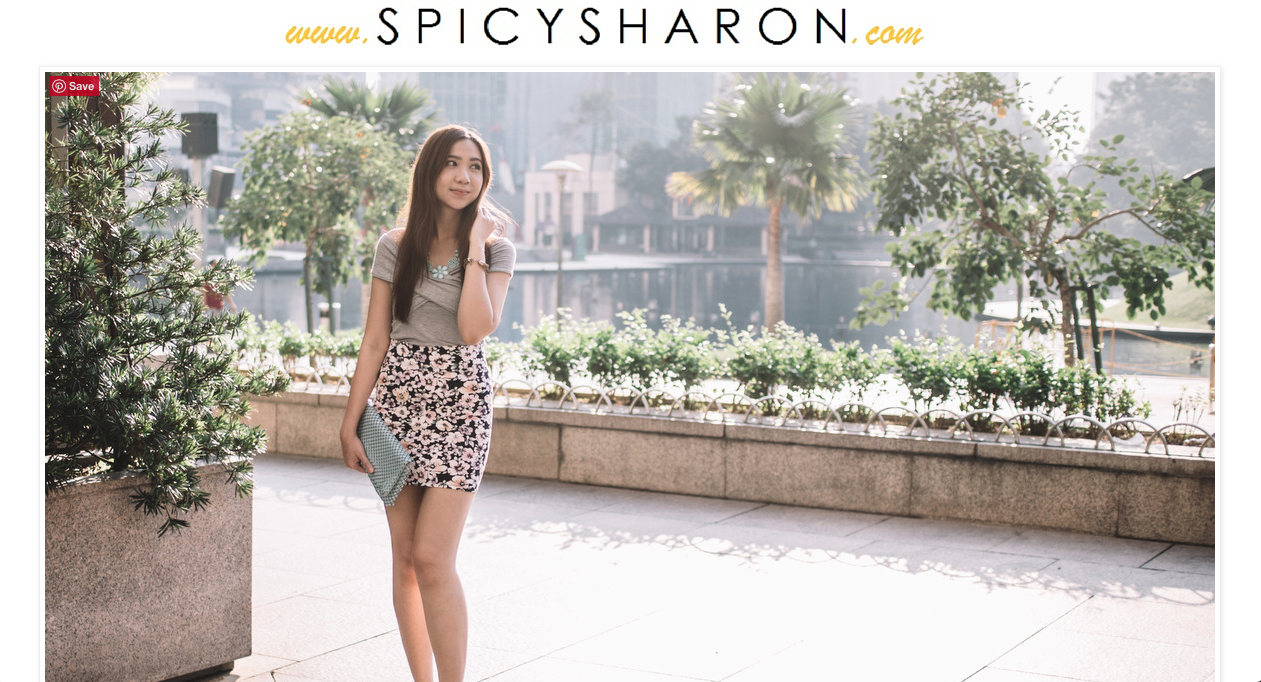 This Malaysian food and lifestyle blog is the total package: it has beauty tips, travel advice and food! My favourite post is the most recent one on Sharon's fourth trip to Bangkok, and the food that she discovered there.
Site: http://www.spicysharon.com
You Get What You Give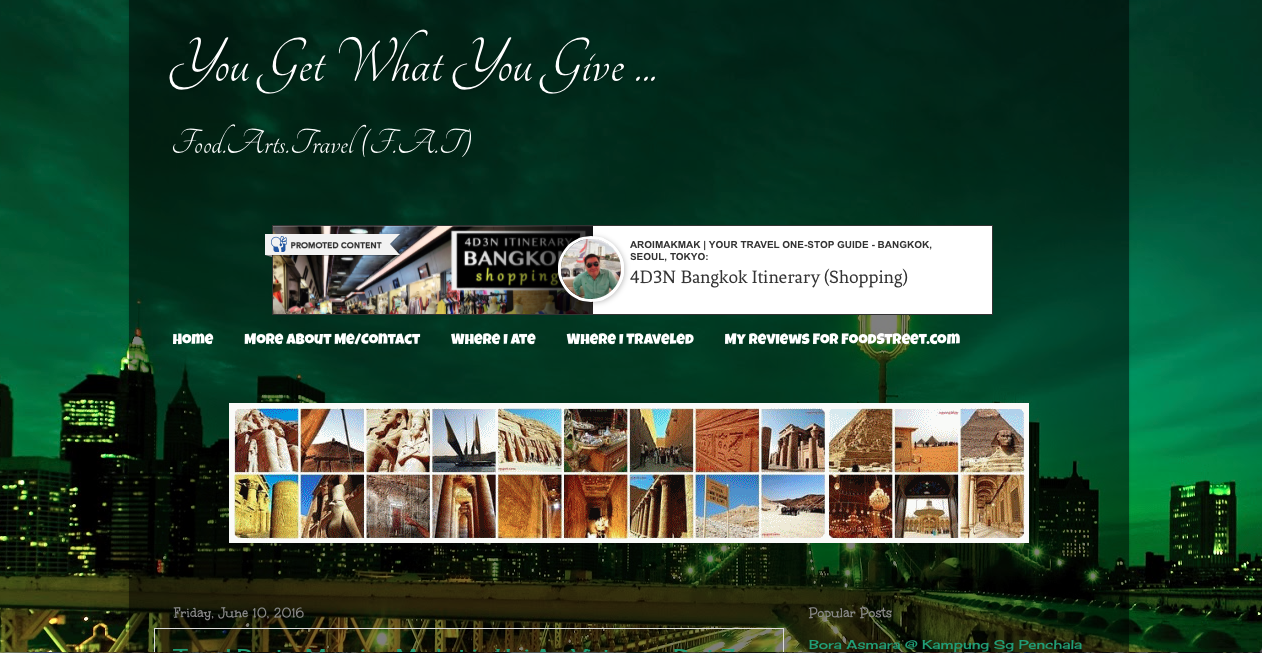 This blogger does not only discuss food and travel but arts too, which is why I visit this blog (I have a soft spot for art given my arts background). Good food or bad food, the reviews here are honest and from the heart. And, the pictures are stunning!
Site: http://ugwug.blogspot.sg
The Yum List
Run by expats living in Malaysia and around the world, what I found most appealing about this site is that they had a 'monthly best' column for KL. There's something new every month so when you're traveling to KL next, check out their recommendations.
Kampung Boy City Gal
On their menu, this 'dynamic duo' have a food by area category which i have found incredibly useful. This site (and category) comes in handy when you're traveling and have not made any plans and are just plain hungry. Well written and easy to navigate, the travel aspect of this blog is also strong and has been recognised by local and international media.
Site: http://kampungboycitygal.com
CC Food Travel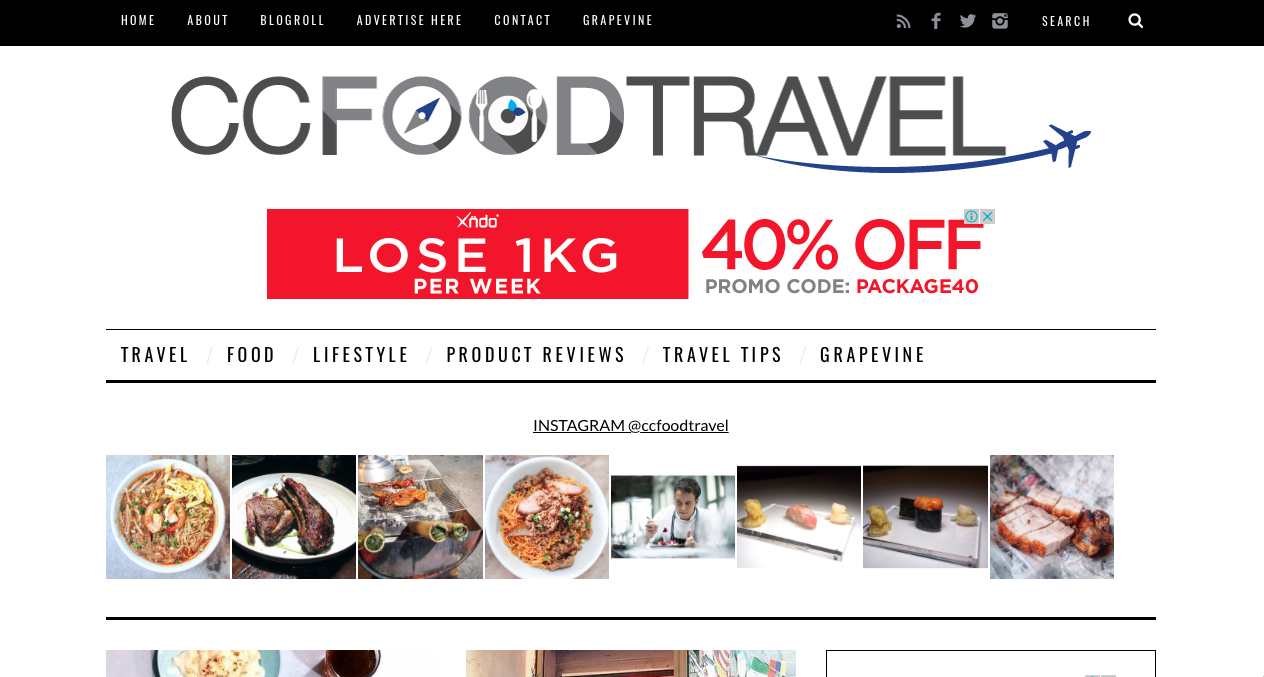 This blog covers not only most of Malaysia, but some Singapore restaurants, too! You can head here if you'd like to get a clear overview of the various types of food you can find in Malaysia, and in the various parts of Malaysia too! They even have a 'travel tips' category, which gives readers fun information about things to do around the world.
Site: http://ccfoodtravel.com
KY Speaks
Ky, the influential writer behind this blog, runs an interesting site where food, travel and lifestyle come together effortlessly. Expect honest and practical food reviews, and tips on investing and how to grow your own herbs. This is a blog that I will read just for leisure even.