Orange Loaf Cake that can be made in one bowl – just combine the ingredients and bake!
Orange cake has a long standing history in my family. My father loves orange cake for as long as I can remember, and my mother would affectionately make this for him quite often. My mother is a pretty apt baker and has tried many different types of cakes, but my dad will always only request for an orange cake.
As I grew into my own in the kitchen, I tinkered about with many different recipes, including orange cake. But I always did something to my orange cake in an attempt to make it… well, different. Turns out, this was not so welcome. It took me many years to understand that if ain't broke, I shouldn't try fixing it.
Anyway, back to the orange cake here. This very simple recipe is meant for everyone out there who love orange cake and believes it to be too complicated to make. You only need one orange, and almost equal portions of all other ingredients. Think of this as a pound cake, if you will.
This is also a loaf cake, and can be made in a 10 X 4.5 inch standard loaf cake tin. I haven't experimented making this in other pans, but be my guest and try it out. However, I will caution against making this cake in a springform cake pan, The batter is very, very runny. This makes a light, fluffy cake. But it can also seep out of any gaps in the springform tin.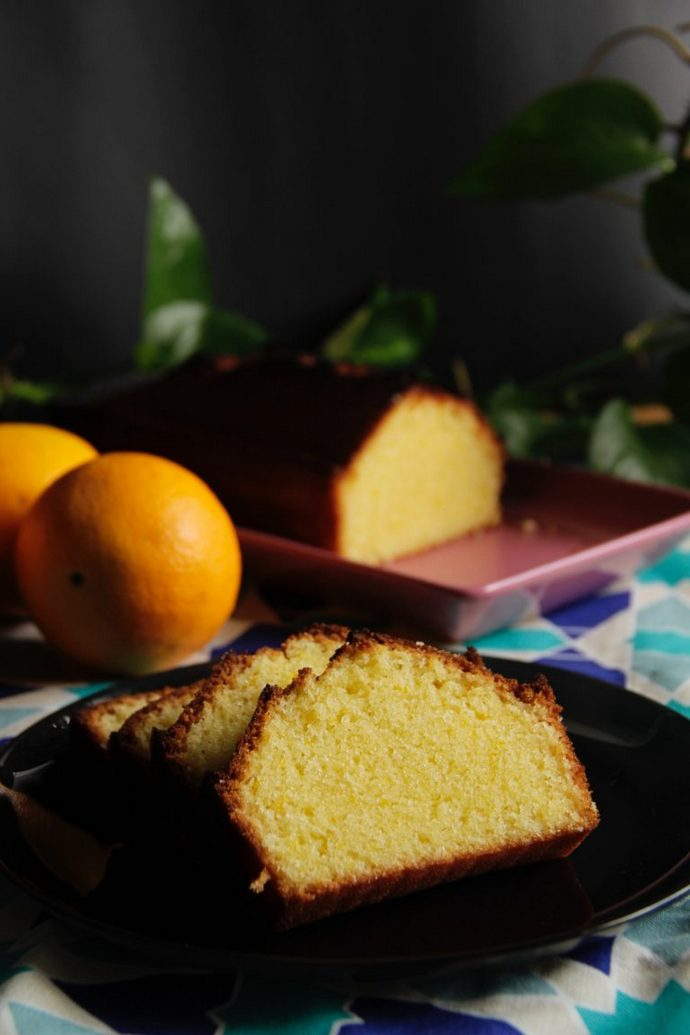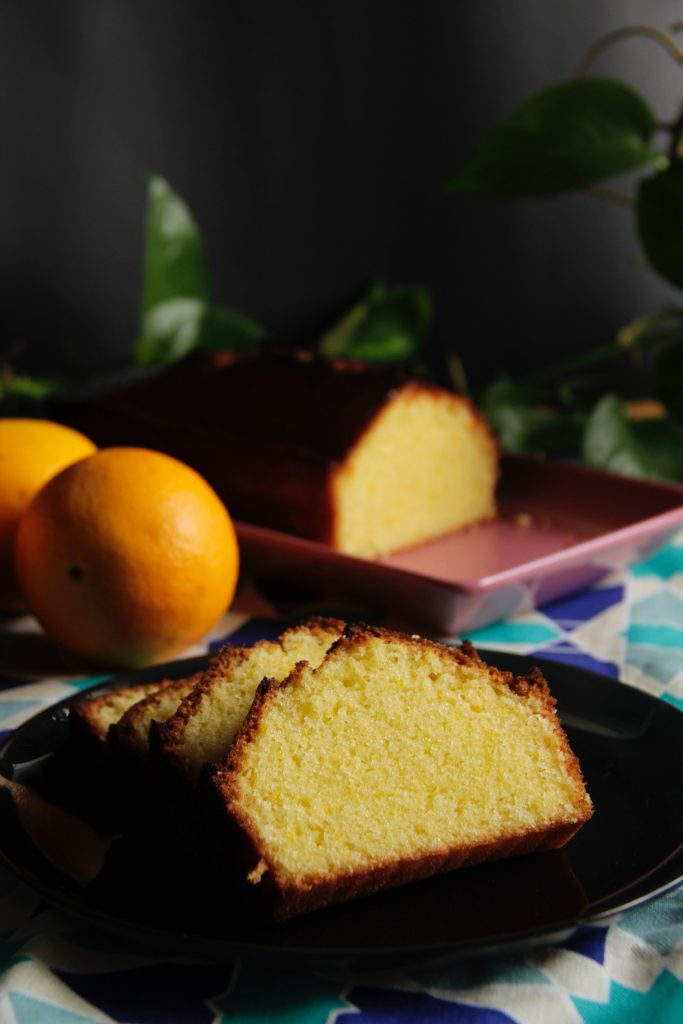 Line the cake tin with parchment paper, and grease with butter before and after lining the tin. This cake uses melted butter, and you can substitute it for oil if you like. The butter makes the cake heavy and rich, though can cause it to dry out when left out for a couple of days. Cakes made with oil do not have such issues.
I think I've bantered on enough about the cake. Here's the recipe!
Ingredients
160g Caster Sugar
3 Eggs
160g Self-Raising Flour
Zest and Juice of 1 Orange
160g Melted Butter
Method
Melt the butter and set aside, if you haven't already.
Preheat the oven to 170 Degrees Celsius, and grease and line your baking tin. I used a 10 X 4.5 Inch loaf tin. Try to avoid using a springform tin for this cake, as the batter can be quite runny.
In a large mixing bowl, beat the eggs and sugar until pale and doubled in volume. You can use a whisk for this with some elbow work. This will take about 5 minutes.
Sift in the flour, then add the orange juice and zest followed by the melted butter. Whisk again for 1 minute until just combined. Pour the batter into the prepared baking tin.
Place into the centre rack of oven and bake for 35 minutes. You can start to check for doneness after 25 minutes, but do not open the oven before the 20 minute mark. The cake is done when a cake tester inserted into the thickest part of the cake comes out clean.
Serve warm with tea, though I obviously didn't wait for any ceremonies to dig in.
https://thecraversguide.com/orange-loaf-cake-recipe/
Copyright belongs to thecraversguide.com.