After a year of not having been to media tastings, the wonderful folk at Cyan Communications invited me for a wonderful tasting at Fish and Co, at the Glasshouse in Dhoby Gaut. Here's my experience with the wonderful food!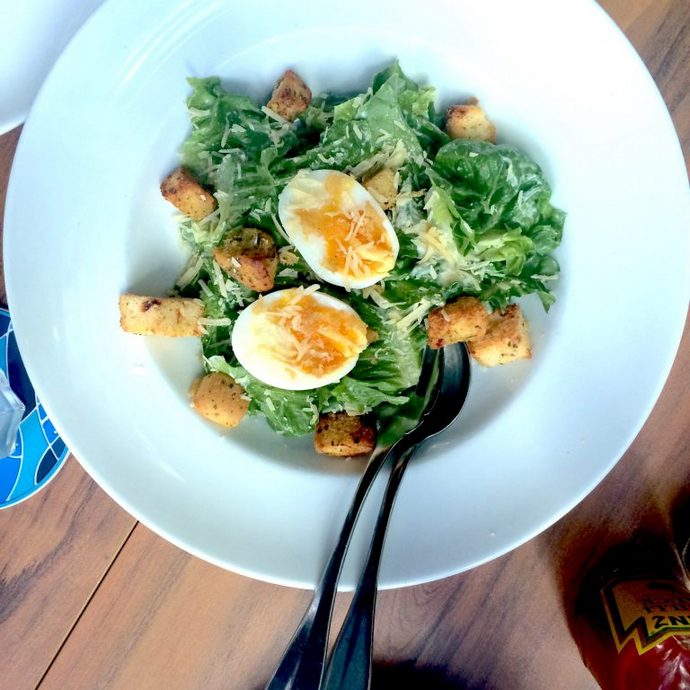 The Ceaser Salad with Tamago ($9.95) was good, and more importantly, light. Light salads are great, heavy salads make you feel like you've just wasted money ordering your main course. Easy to handle, I would advice sharing this with people instead of gouging it all by yourself. In the spirit of the Mother's Day season, do share it. 🙂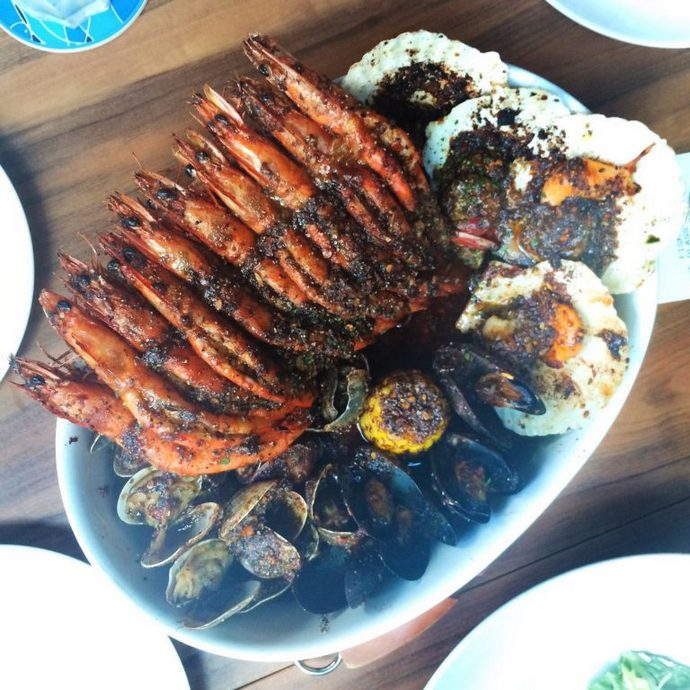 Carribean Cajun Broth pot ($44.95, serves 4) – now this, I must say, was amazing. Caribbean spices can be hard for Asians to work with (or accept, in some cases), because they have a set of complexities. Fish & Co has done this quite well. The sizeable pot came filled with prawn, mussels, scallops, clams delicious chunks of corn on the cob, all stewed and bathed in a delicious red sauce. The spices were clinging onto the shellfish, ensuring that every mouthful got a delicious serving of devilish spices and the mellow taste of the seafood.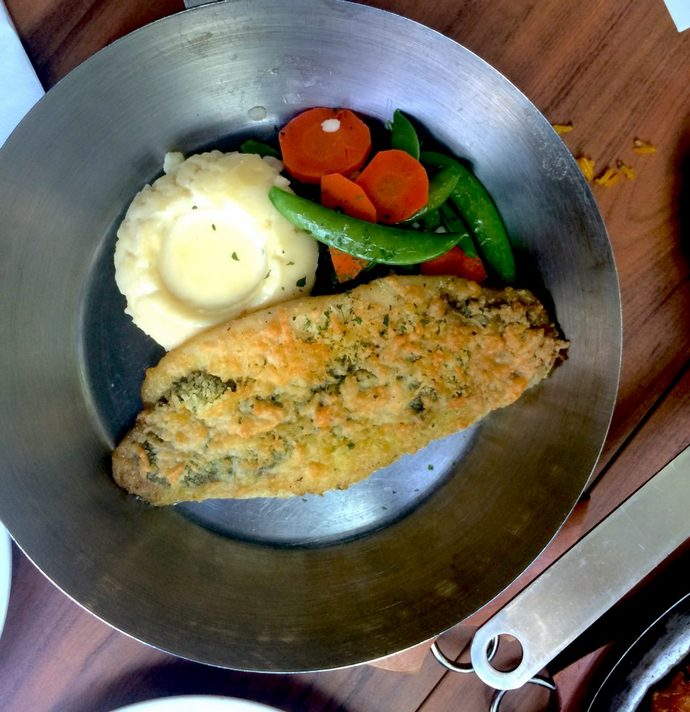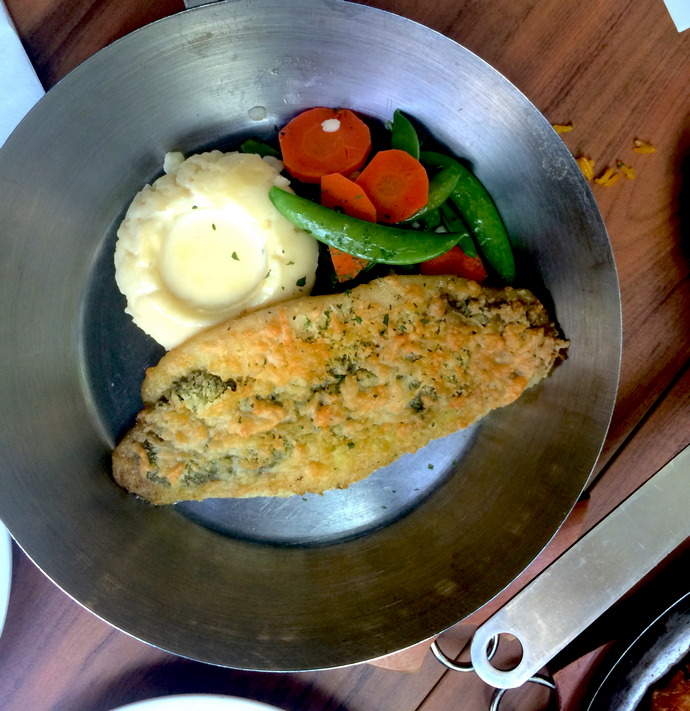 White fish with Pesto Parmesan ($17.95) – I am a huge fan of white fish, I even exclaimed this when the fish was served. I was a little skeptical about pesto with fish, but this dish put my fears away. The parmesan's distinct salty flavour married the pesto quite well, making it quite the complete dish. This was served with garden vegetables, so that we don't feel like complete carnivores (though that is not always a bad thing. Vegetables are good for you!). This dish was fresh as it can get, the fish was juicy and succulent, with a parmesan-pesto crust that oozed flavour in every bite.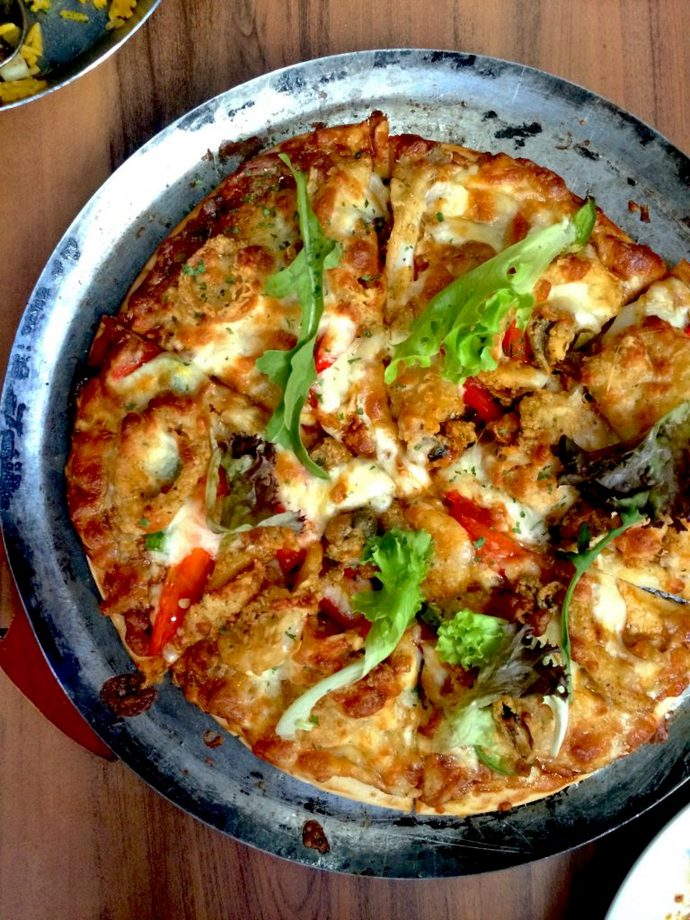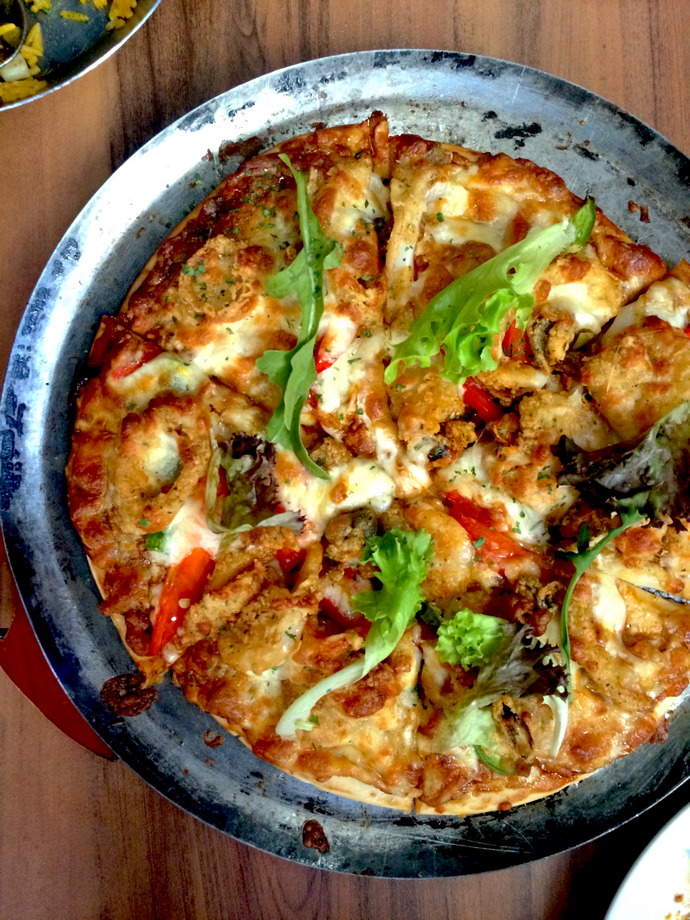 Buffalo Seafood Pizza ($17.95) – This was a take on (you guessed it) Buffalo chicken wings. They have given the seafood on this pizza the same treatment, modified to suit the nature of the meat. You can find on the pizza squid, prawns and mussels (without the shells) that have all been coated richly with buffalo sauce. This is supposed to be fairly spicy, though I wouldn't say that after the Cajun Broth Pot. What I found to be especially delightful was the pizza crust – thin so that its not like bread, soft enough so that it wasn't a crumbling biscuit.
Promotion
From 19 April to 22 May, diners can enjoy broth pots as a set, complete with 2 soups and soft drinks, at $46.95. Also, there is a competition for a lucky winner to win a trip to Fiji! You simply have to purchase the broth pot, take a picture of it with your receipt and post it into the Fish & Co. Facebook page! Flash the post to the waiter and you can redeem a fudge cake, too!
Fish & Co. is a household brand almost, with 26 different outlets island-wide. What are you Fish & Co. experiences? Share them in the comment box below!